Like many, I have been looking forward to the holidays since Spring. We all need a little cheer in our lives to celebrate making it through the turmoil and triumphs 2020 has given to us, but this year, we can expect shopping to look a little different. To eliminate the stress of crossing everyone off your list and keeping within your budget, WallPops has curated our annual gift guide! From getting something for little ones, to the adults who have it all, we have a gift for everyone on your list.
For the Kiddos
Children have been the most resilient this year with the changes they have endured when it comes to virtual learning and being socially distant. To create a space for your little one where education and imagination combines is SO important to do, and WallPops makes that easy with peel and stick decals and more!
Whether you're looking to set up a nursery with a woodland theme or gearing up for another semester of home schooling, the options are endless.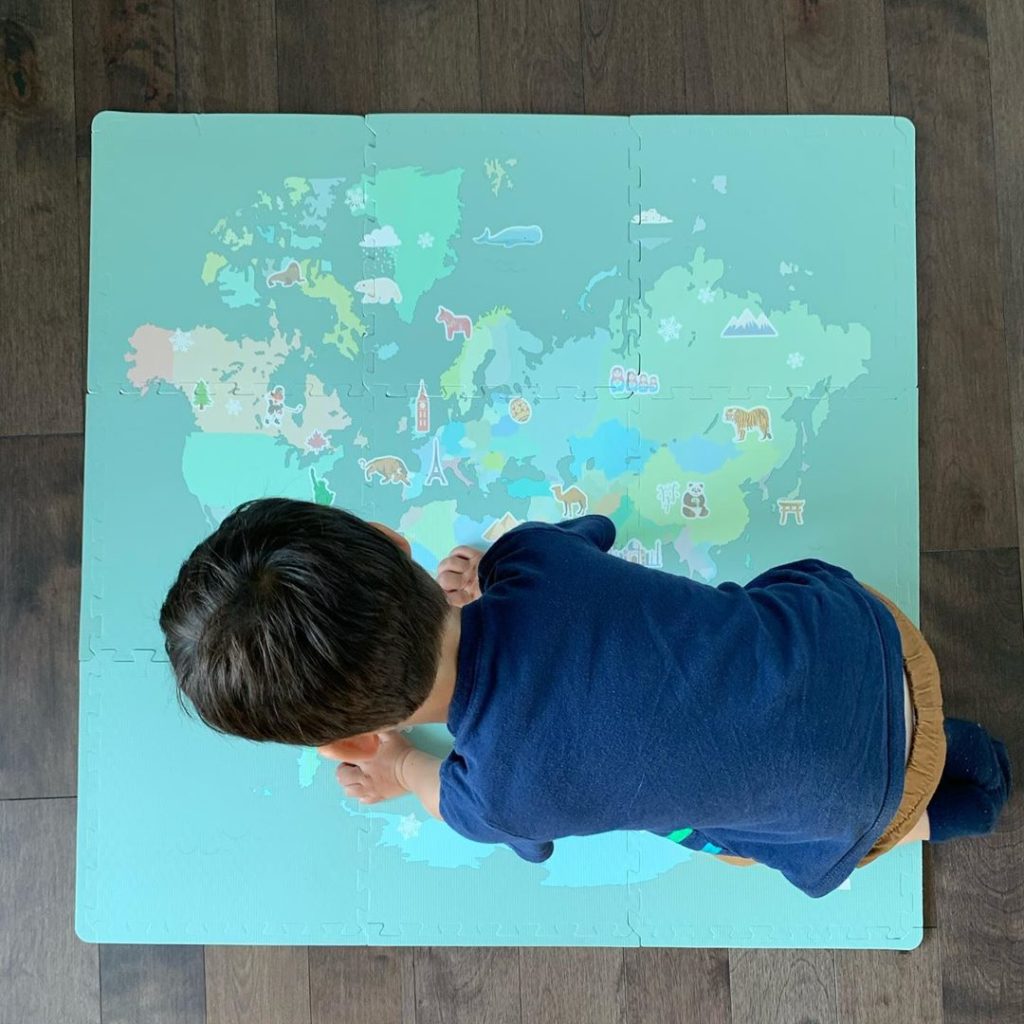 These interlocking foam tiles are great for little ones to explore geography in an interactive way!
Teens and College Students
Do you have a teen at home who's begging for a room makeover? A college student about to be sent off to the dorm life? Why not surprise them with one of our NuWallpaper designs under the tree! Our peel and stick wallpaper is easy to use and a must have for their ever-changing style. Create a statement wall in their space with one of the brick designs for an industrial appeal or opt for florals patterns for your fashionista.
For the teen that is obsessed with astrology, or the newly rushed fraternity/sorority member, leave them their astrological sign or a sisterhood decal in their stockings to style their rooms!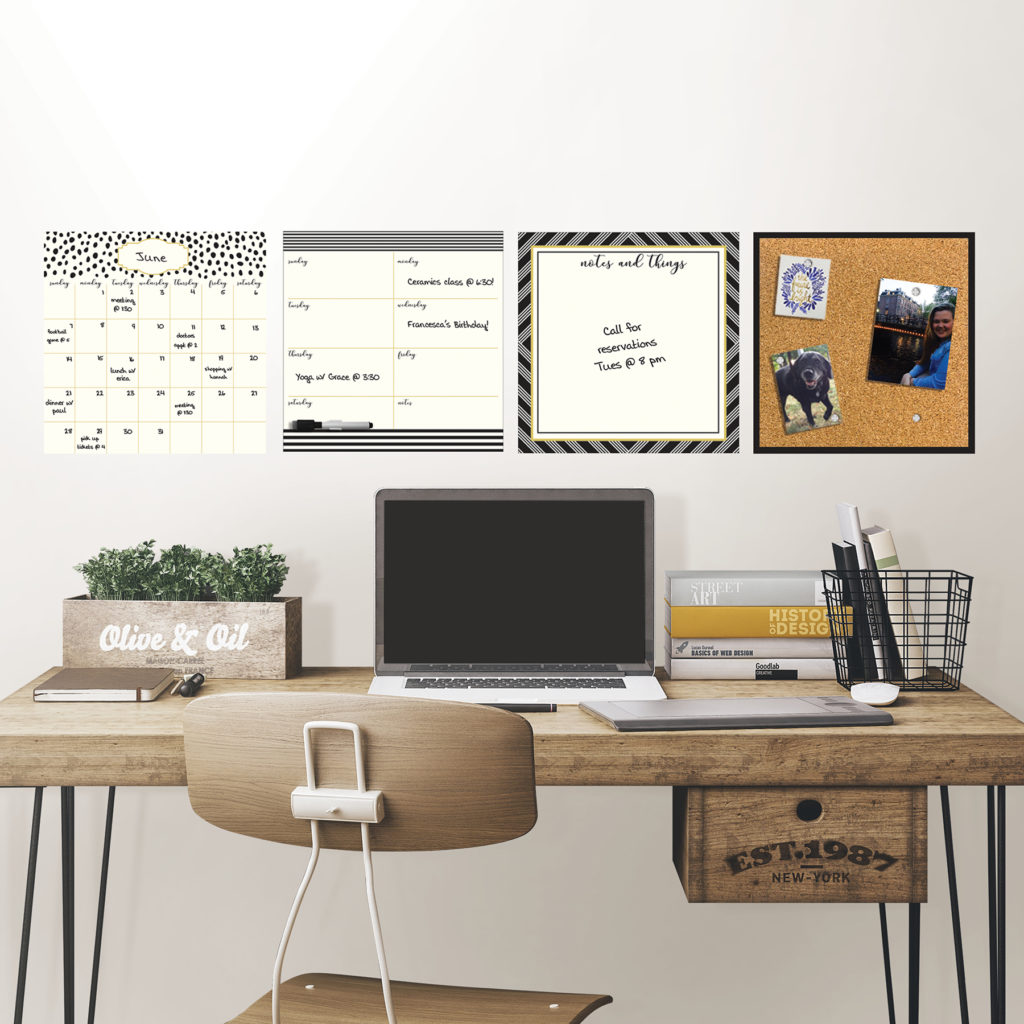 Before your college student heads back to campus, make sure they are ready for the upcoming Spring semester and gift them an organization kit so they can stay focused. Each kit features four pieces: a monthly and weekly calendar, a message board (perfect for leaving inspirational quotes or communicating with peers), and even a cork board!
And for your younger students, gift them a locker kit! Perfect for giving their little space at school a mini-makeover and making it feel like their own. Locker kits feature: peel and stick wallpaper, a mirror, pencil pocket, magnets, and a dry-erase message board. Their lockers can be a little oasis of beauty with this kit and transform their metal drab cubbies to showcase a hint of their personalities.
Adults
For the adults on your list, you can never go wrong with giving the gift of décor. What's great about our peel and stick line is that it doesn't take up physical space so it's perfect for filling in empty wall space or freshening up a nook.
2020 has had a lot of twist and turns. Early in lockdown we saw the trend of whipped coffee being mixed up in our kitchens, but to celebrate the end of the year, you might be reaching for a celebratory glass of wine. So, to appropriately decorate your kitchen in lieu of your latest beverage obsession, look no further than our coffee and wine decals! These are perfect for adding a little charm to coffee bar stations or above a bar cart.
Do you have a DIY enthusiast on your list? Or do you know someone who has been eyeing a more permanent design solution for their new home? Give them the gift of style that sticks! From peel and stick floor tiles to backsplash, we have your floors and walls covered. Not sure which they'd prefer? Looking for a temporary design solution? We'd recommend one of our floor runners or exquisite foam tiles for an accent piece!
Now that you have an idea of what to get for everyone on your list, you can focus on enjoying a stress-free shopping experience with WallPops for the holidays!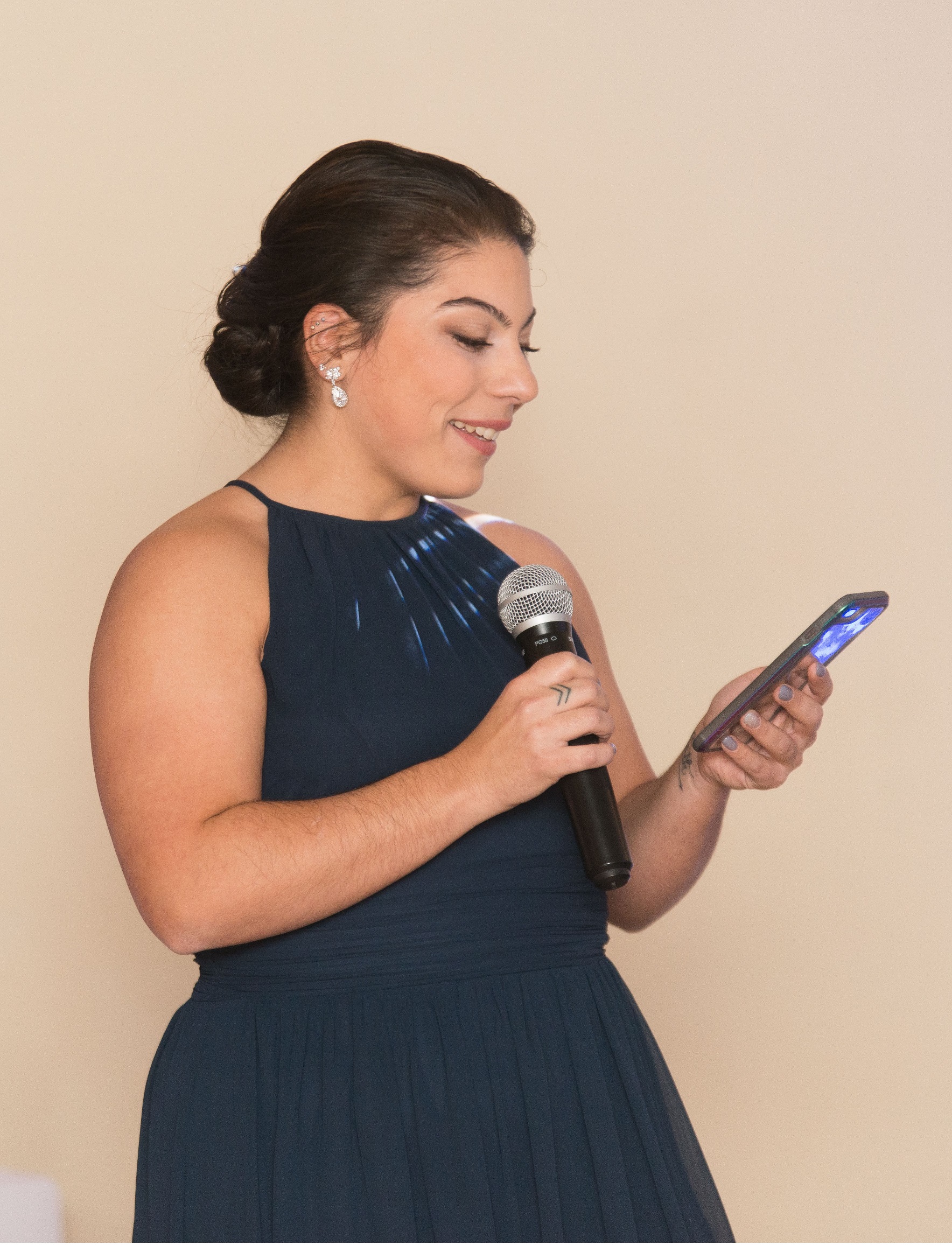 Andrea Greeson is the Digital Marketing Specialist for WallPops and Brewster Home Fashions. Having a passion for social media, creating blog content, and developing relationships with influencers, she balances being a competitive strength athlete after work hours and is a stylish fashion devotee 24/7. With an individual style embodying everything bohemian, you're sure to feel her eclectic energy through her work. Connect with her through the companies social channels or here on LinkedIn!