Peel and Stick Your Walls to A Fresh Look
We're happy to debut a whole new collection of NuWallpaper patterns! These designs range from reclaimed woods to rich florals, giving the look of traditional wallpaper without the commitment.
These peel and stick wallpapers are perfect for renters because they are completely removable and won't damage walls.
View the collection in action:

To apply NuWallpaper all you have to do is:
Create a plumb line 20.5 inches in from the corner of your wall and align your first strip to it. Peel off a few inches of the backing and begin applying the NuWallpaper on the top of the wall. Slowly remove the backing, smoothing as you move down the wall.
Keep applying strips across the wall, matching up the pattern as you go.
Voila! You have a new wall!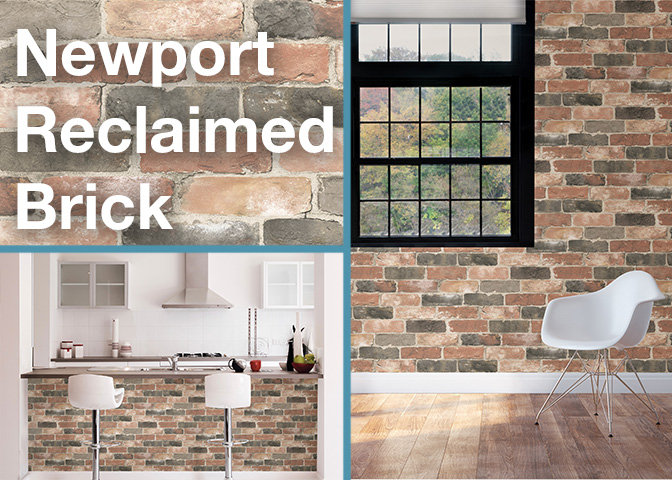 Get the look of a classic brick wall in even the most modern of home. The Newport Reclaimed Brick has an authentic aged look with tonal variations and designed imperfection. Subdued red shades keep the design neutral and timeless.
Shiplap is one of our favorite trends of the last year. We are so excited to be introducing it as a NuWallpaper pattern. Our staff has been buzzing with everyone planning on redoing their living rooms, bedrooms, and bathrooms.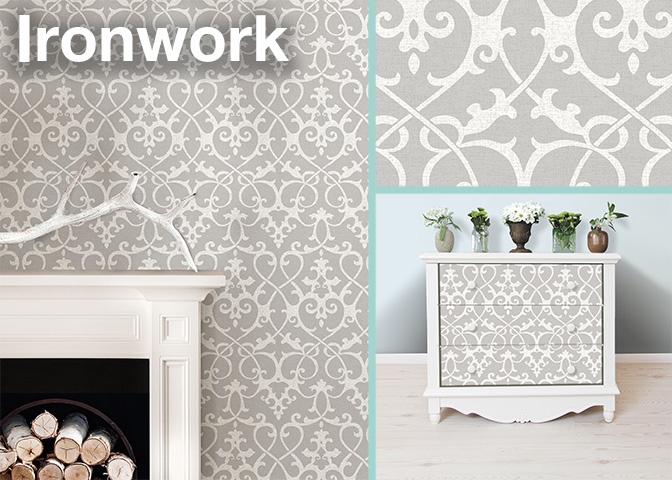 The Ironwork NuWallpaper is a full of detailing. The grey and white design has a distressed woven effect that gives it the dimension of a traditional woven wallpaper. Whether your home decor is traditional or shabby chic, this versatile design is a perfect fit.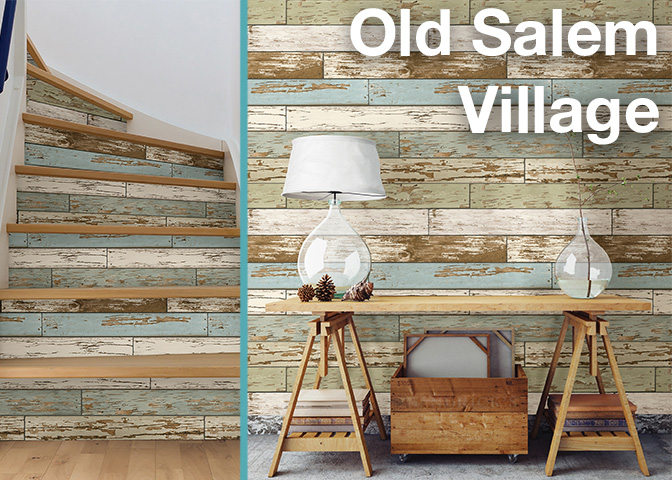 Celebrating the beauty that only comes with age, the Old Salem Village NuWallpaper is a mix of classic appeal and modern technology. Beautiful blue and green hues combine with brown and cream neutrals.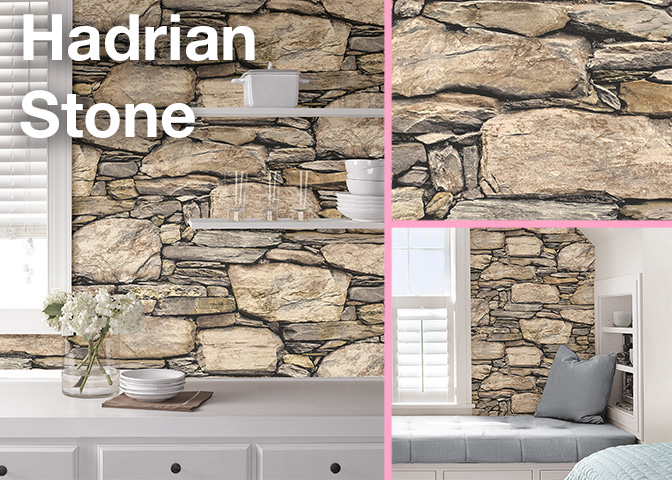 The Hadrian Stone NuWallpaper is a unique print that gives the look of a classic stone wall. Varying sizes of stones give the design a hand crafted look that is both timeless and modern.
View the entire NuWallpaper collection on our website.