Decorating your nest for when you bring your newborn home from the hospital can be both a fun and potentially stressful process. From choosing the right crib, changing station, and rocking chair – you can't forget that decorating goes beyond the newborn essentials! To create a cozy, and welcoming ambiance for your little one, think wall décor. With the ease of NuWallpaper – WallPops makes decorating your baby's room easier than ever! From elegant textured patterns, to whimsical characters, our peel and stick wall décor is perfect for decorating your nursery with style. Need some inspiration to style your nest? Take a look at some of our favorite nurseries.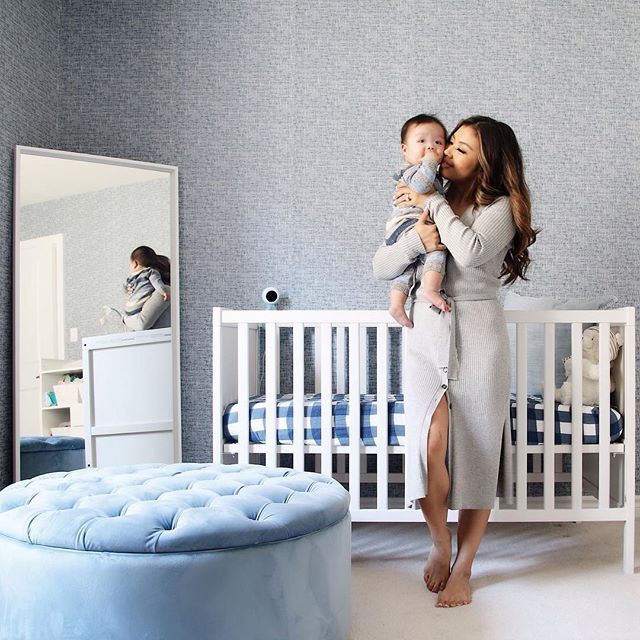 Equal parts refined and relaxed, Jocelyn styled a nursery that was oh so charming for her little boy. This room is simply cozy with the blue hue and textured effect that the Poplin NuWallpaper is crafted with. If you're looking to achieve a polished look in your nursery, we'd suggest a textured wallpaper design. The raised inks and neutral hues lend a sophisticated energy to your space for a more upscale look. Or, if you're looking for a way to add a pop of color to the room, choose one of our faux grasscloth designs!
Modern meets chic in Khanh's nursery! The Grey Cayman wallpaper is a botanical design that will instantly transform ordinary rooms to exude life (yes, even on top of that newfound cry you'll hear coming from the crib)! Hibiscus florals and palm fronds are fawning on a neutral backdrop lending to its airy and modern feel. The beauty of the design, and the newest addition to your family, will make any nursery a neutral paradise.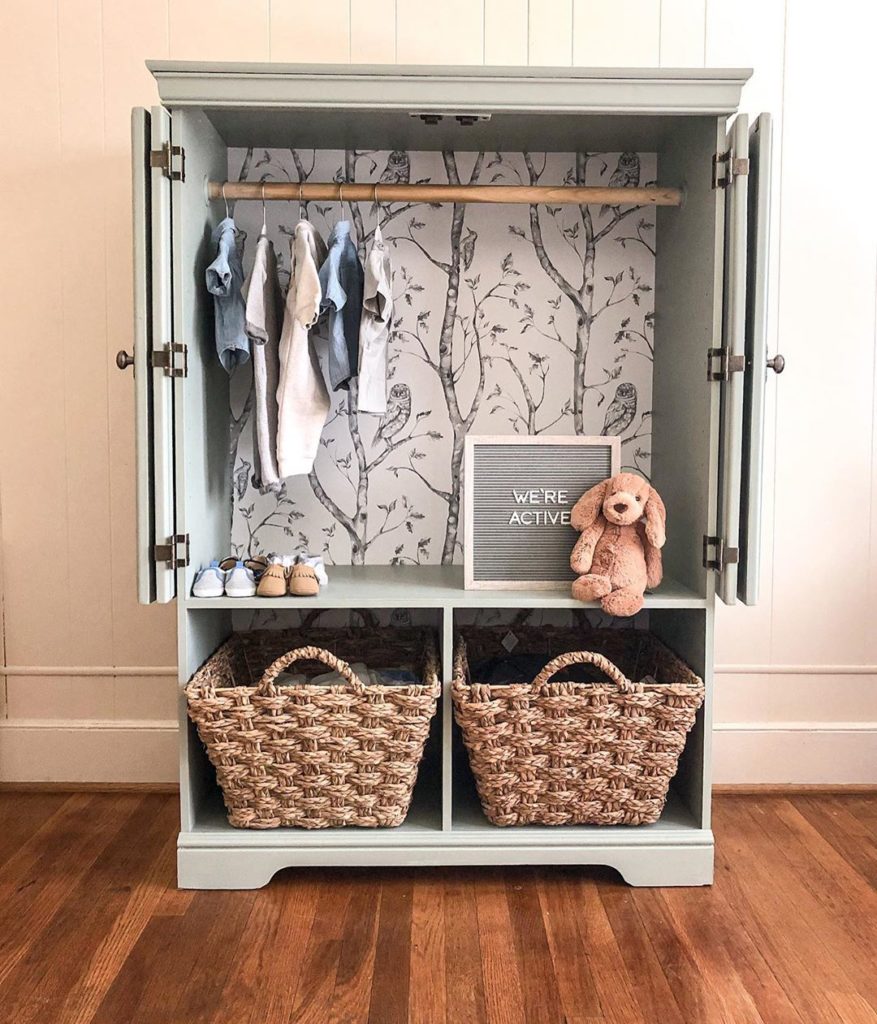 This peek-a-boo reveal is a hoot! Styling your nursery goes beyond the wall, and one area that always needs love is the closet. A NuWallpaper truly made for a nursery, the Gray Woods design features birch trees and owls lending to this design being an excellent choice for styling your nest. The neutral tones add a serene touch to the whimsical pattern.
A timeless classic, a damask design with color is the perfect way to introduce style and sophistication to your little one's surroundings. Simply what nursery dreams are made of, we are loving this lavender theme in this room Lindy styled for her niece!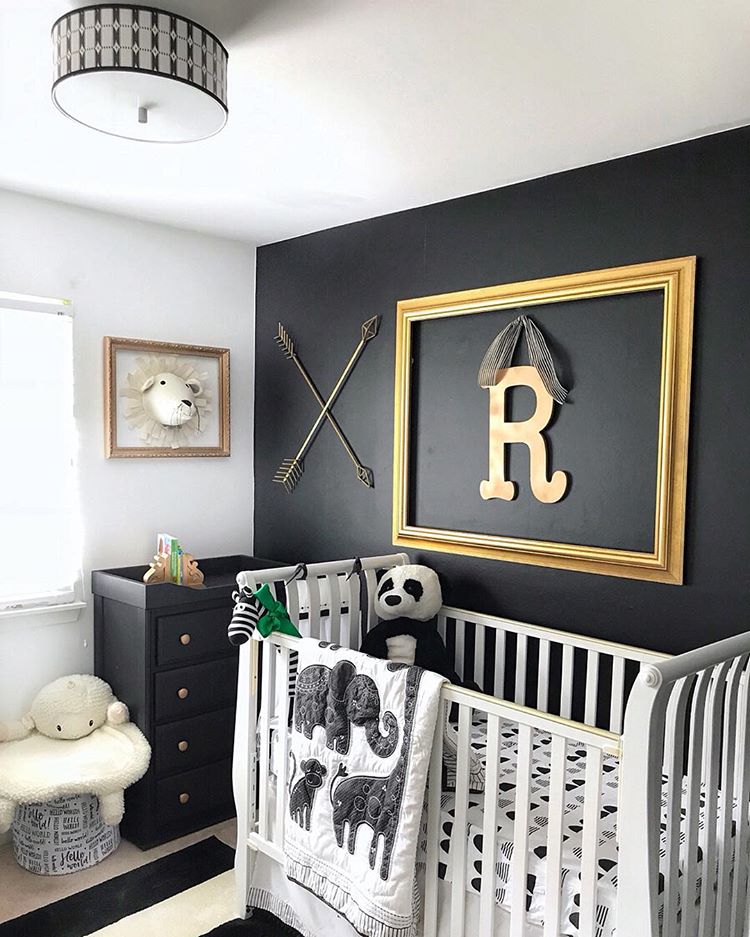 Black and white is a classic color scheme that has been very popular as of late, so it only seems right that we highlight this bold and elegant nursery styled by Angie! The Vintage Chalkboard NuWallpaper serves as a stunning solid black accent wall now, but as your little one grows, their imagination can be seen on their wall (safely, with chalk that is)! We love this nursery for the monochromatic palette as it will enable you to really go bold with the accents, like the gold "R", or if you'd like to infuse color into the crib/linens.
What makes NuWallpaper great for nurseries is not only the variety of designs WallPops creates, but the endless possibilities to grow with your child and their individual style! Decorating the nest for their newborn and toddler years is a no brainer with NuWallpaper, as it's printed on a premium substrate, that is easily removable, and doesn't damage walls! So, as your little one grows into their personality and starts begging for a big girl/boy room, or a dorm room makeover, WallPops is here for you! Simply peel off the once loved design, for a new pattern – it's really that simple. If you're looking for style that sticks, NuWallpaper is your answer. Don't forget to tag us in your transformation photos on Intagram and show us how you showcased your personality in your space!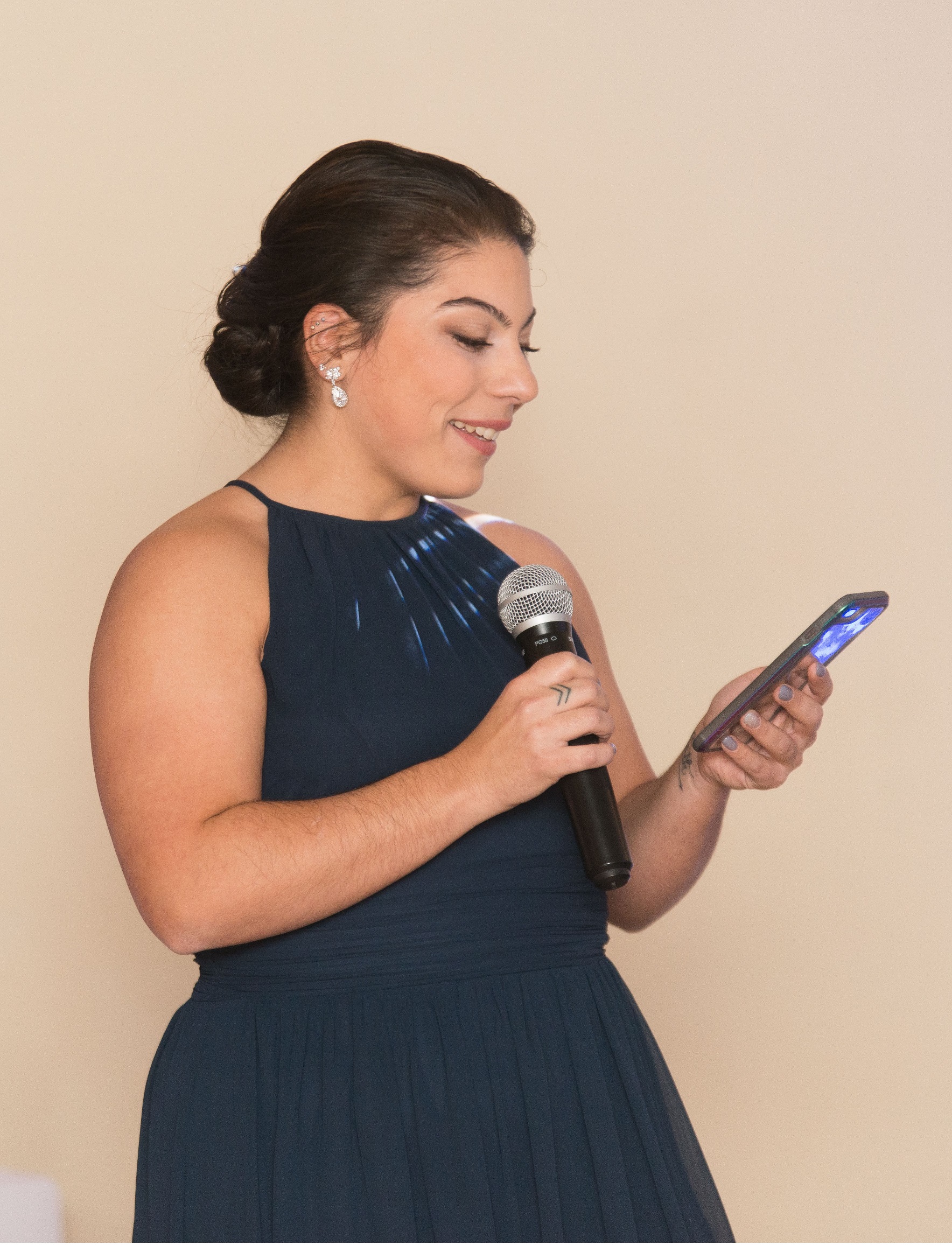 Andrea Greeson is the Digital Marketing Specialist for WallPops and Brewster Home Fashions. Having a passion for social media, creating blog content, and developing relationships with influencers, she balances being a competitive strength athlete after work hours and is a stylish fashion devotee 24/7. With an individual style embodying everything bohemian, you're sure to feel her eclectic energy through her work. Connect with her through the companies social channels or here on LinkedIn!