With the COVID-19 pandemic sweeping across our country, common phrases at the top of our minds are "virtual classrooms", "distance learning", or developing hybrid programs. Millions of teachers, students, and parents are doing their best to adapt to this new learning environment, but WallPops is here to lend a hand in creating your personal learning environment at home. Education is extremely valuable, and we want to make the learning and teaching process a little easier with our top five back to school products that will bring a touch of the school environment into your home.
Maps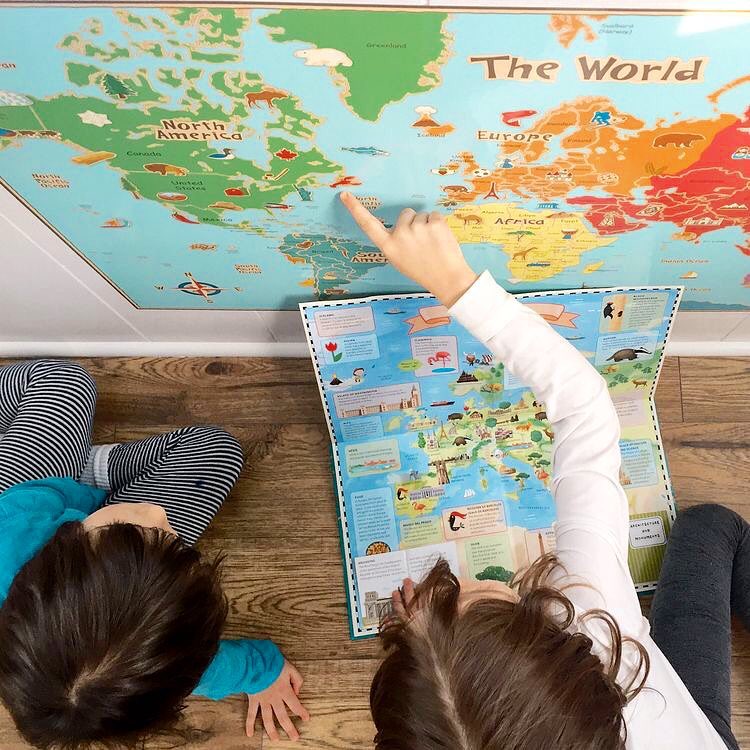 Especially suited for kids, these dry erase maps are a functional staple for learning geography! This peel and stick enlarged map is a first choice when assembling your educational classroom at home. Take notes, draw routes, chart out national marks, on these engaging tools. The vibrant colors and easy-to-read symbols/capitals are perfect for a virtual learning session.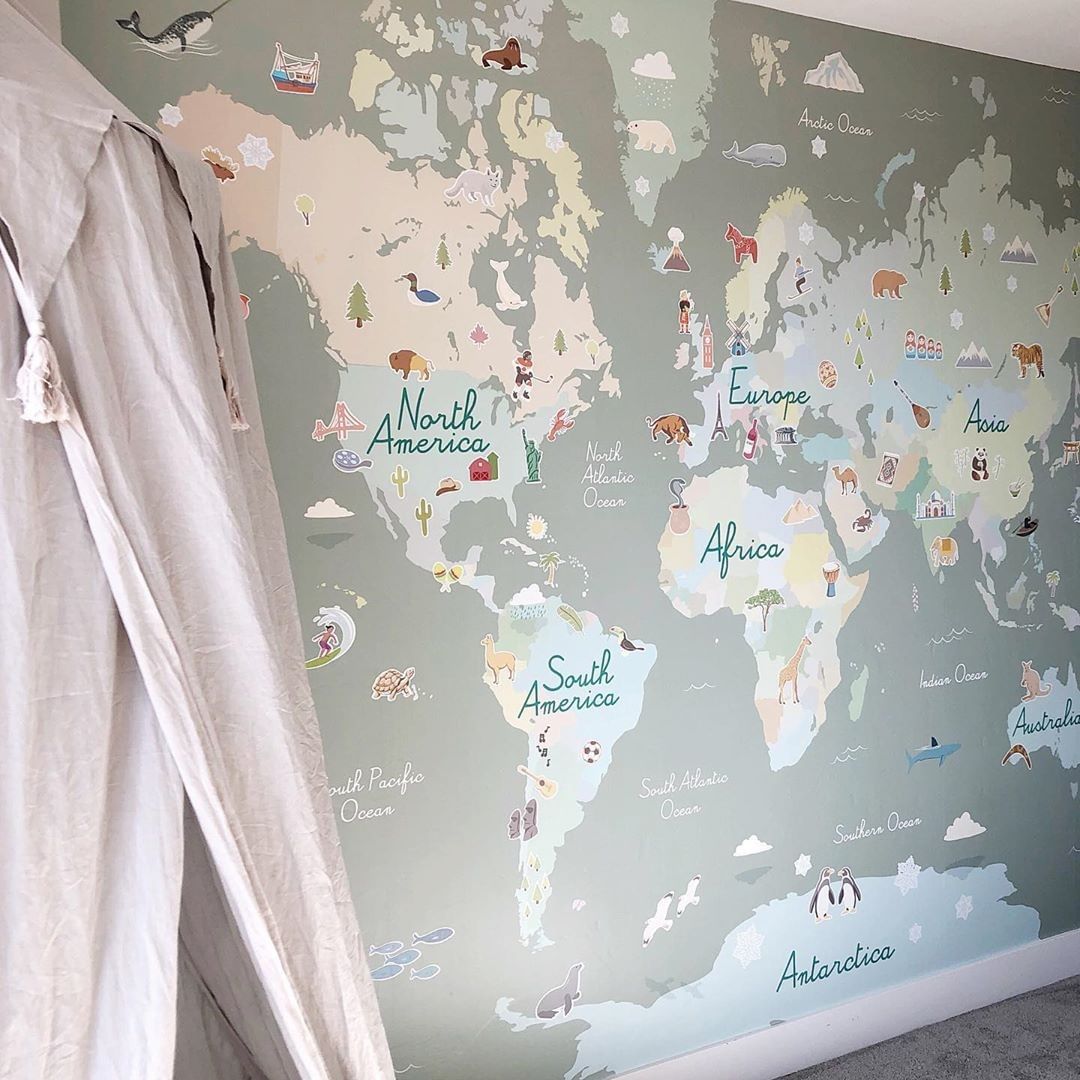 Or decorate your learning command center with this peel and stick map mural! Perfect for transitioning your playroom to a home school area like Emily did, this is simply a must have item for those with children (or teachers looking to create a sweet backdrop for Zoom). Little ones will be entertained with learning about geography with the little characters, while teachers will be able to make an impression on their colleagues when showing off their video backdrop!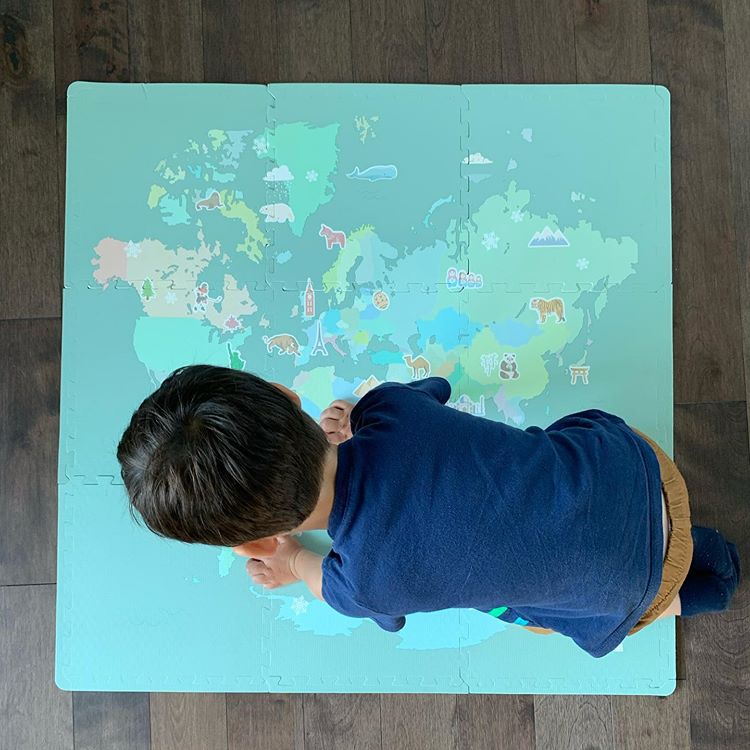 To keep little ones entertained and engaged with geography, we recommend using the interlocking foam tiles! Give your kids an up-close view of the world and have them piece together this mat to reinforce geography lessons at home.
*The mats are made of a non-toxic EVA foam that is safe for children to use.
Your Mobile Board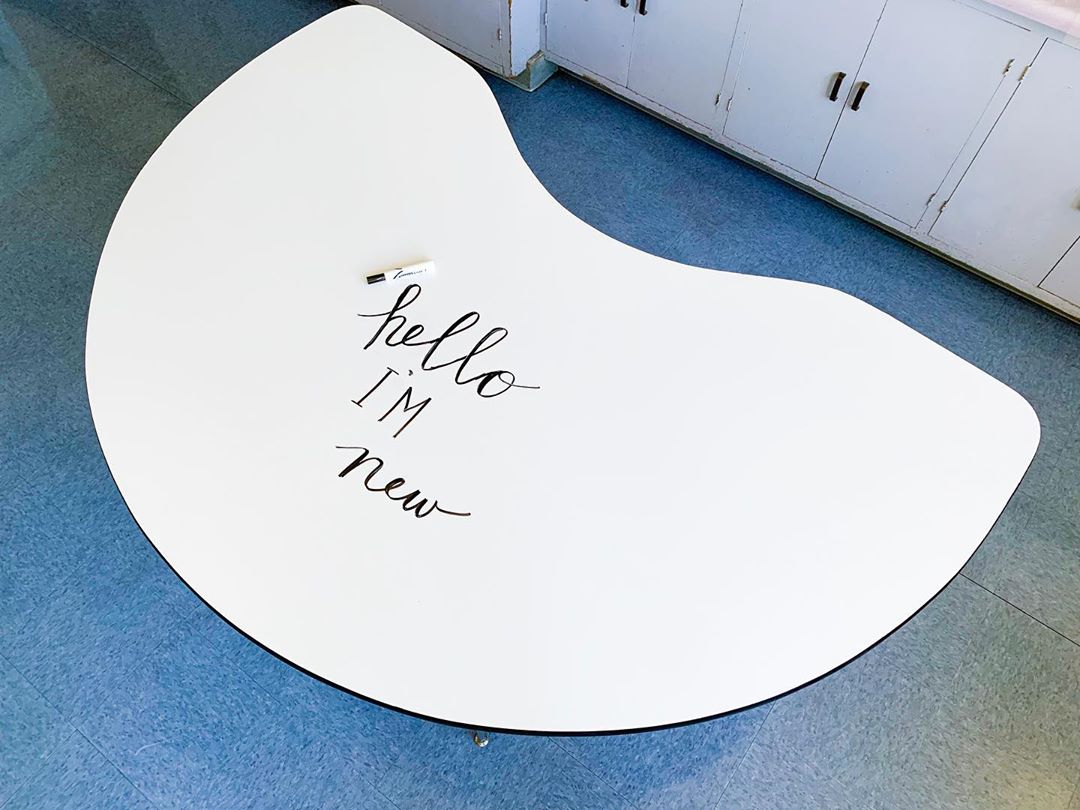 Do you miss your traditional chalkboard from your classroom? Or the functionality of the white board? WallPops has made it easier than ever to take those beloved boards home with you! The peel and stick chalkboard/dry-erase wallpaper would make for a perfect backdrop on your zoom classroom meetings to illustrate mathematics, history timelines, and more! Think of this wallpaper as your back to school essential for this fall. The easy peel and stick substrate is completely safe for at home use too! Engage your child in the learning process and recreate their educational environment at home with these papers.
Dots
A very loved classroom staple, our dry erase dots are so versatile! We've seen them used on Instagram for math circles, on kidney bean tables, and even as a bathroom sign out! Take these dots home with you and place them on walls, desks, or tabletops to encourage that same engaging and educational aspect in your newly acclaimed learning space. With their vibrant colors, their dry erase surface, and being repositionable – this peel and stick dot is a must have for teachers and students alike!
Organizers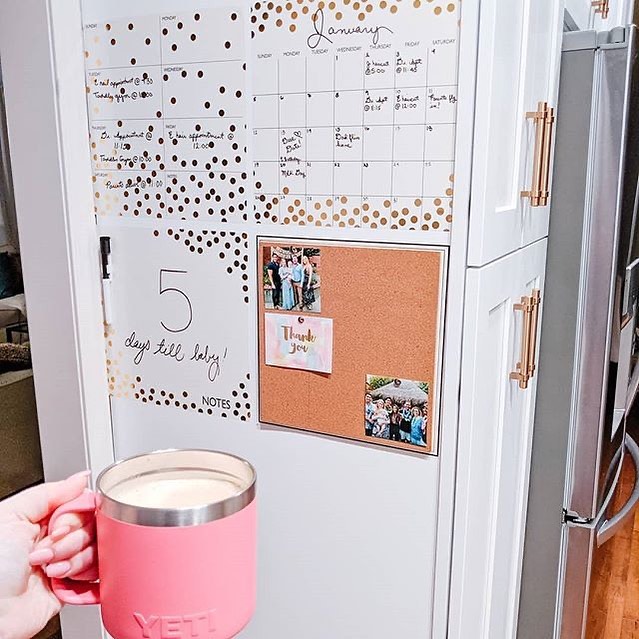 We know how tough it can be to manage school assignments when you're taking so many classes, or to map out your planning for the week if you're the instructor – so never buy another calendar again and use our dry-erase organizers and message boards! These stylish and functional peel and stick calendars are a god send for students, teachers, and parents too. Whether you're writing out due dates, planning lessons, or keeping track of extra curricular activities for the family, they are a must have when designing your learning command center.
The Fall is shaping up to take a more technical and virtual approach with learning, and we hope the above products can make the transition to home schooling a little easier for everyone involved. Be sure to show off your newly decorated learning command center with WallPops on Instagram and leave a comment with which is your favorite below!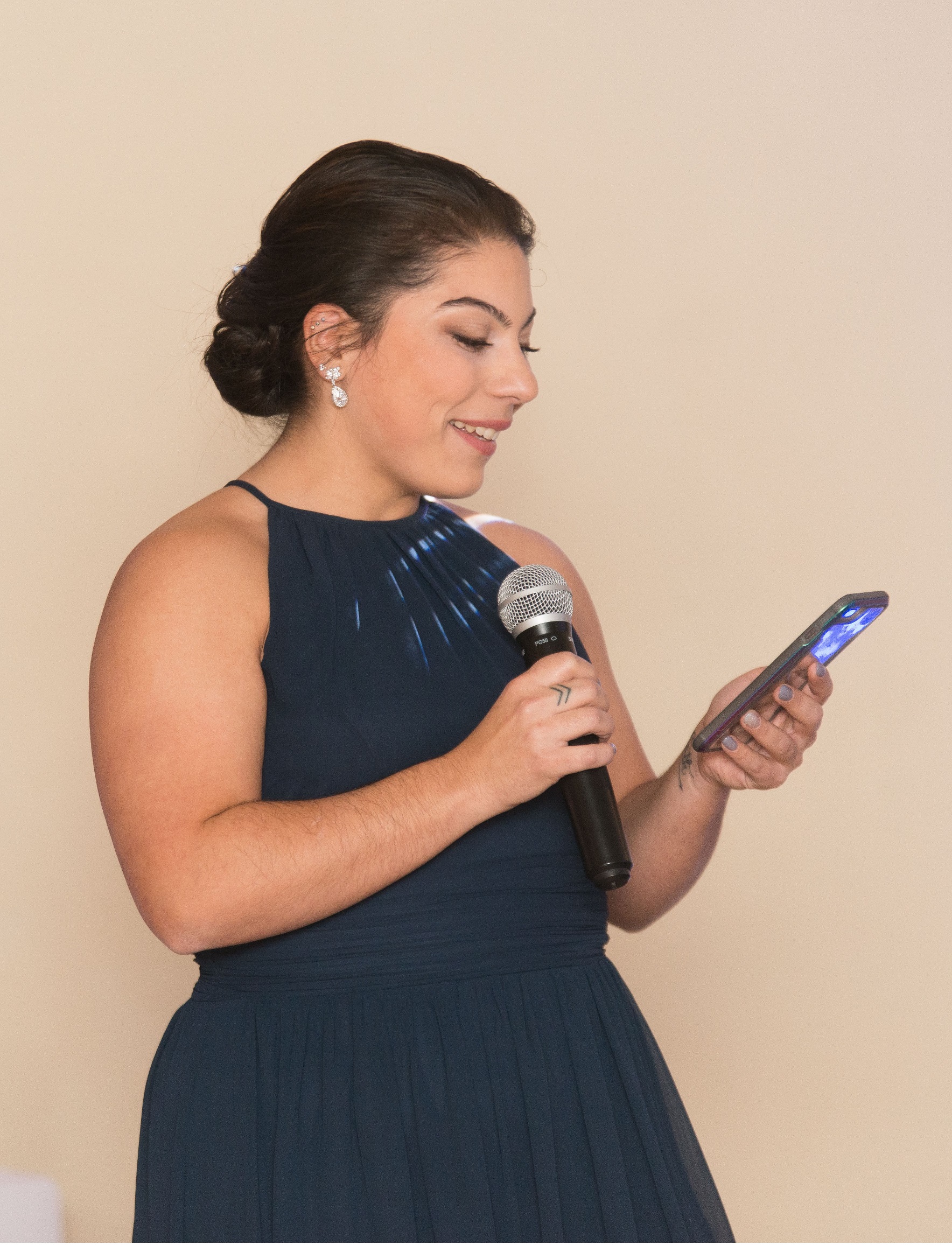 Andrea Greeson is the Digital Marketing Specialist for WallPops and Brewster Home Fashions. Having a passion for social media, creating blog content, and developing relationships with influencers, she balances being a competitive strength athlete after work hours and is a stylish fashion devotee 24/7. With an individual style embodying everything bohemian, you're sure to feel her eclectic energy through her work. Connect with her through the companies social channels or here on LinkedIn!