Now that summer is in full swing, you deserve to sit back and relax – and what better place to take a breather, than on your front porch! Enjoy the comfort of your home and the outdoors right from the front steps of where you live. We get it –the quarantine had you busy with DIY projects and fixing up areas inside your home, but WallPops has your next project lined up! Let's walk you through how to give your porch the ultimate face lift with a farmhouse twist!
Being the first impression of your home, your front porch should not be neglected. To have suburb curbside appeal, take a look at our five steps to transforming your woefully neglected porch to have a dreamy "staycation" feel.
Organize
If you've been letting your Amazon packages pile up (we can't imagine why you would), or simply have been using your porch as a storage space for scraps, it's time to declutter. Salvage whatever furniture you can find under the accumulated clutter, and we'll explain later how you can transform their surfaces to appear more modern/brand new. Once you organize your porch, onward we go!
Refresh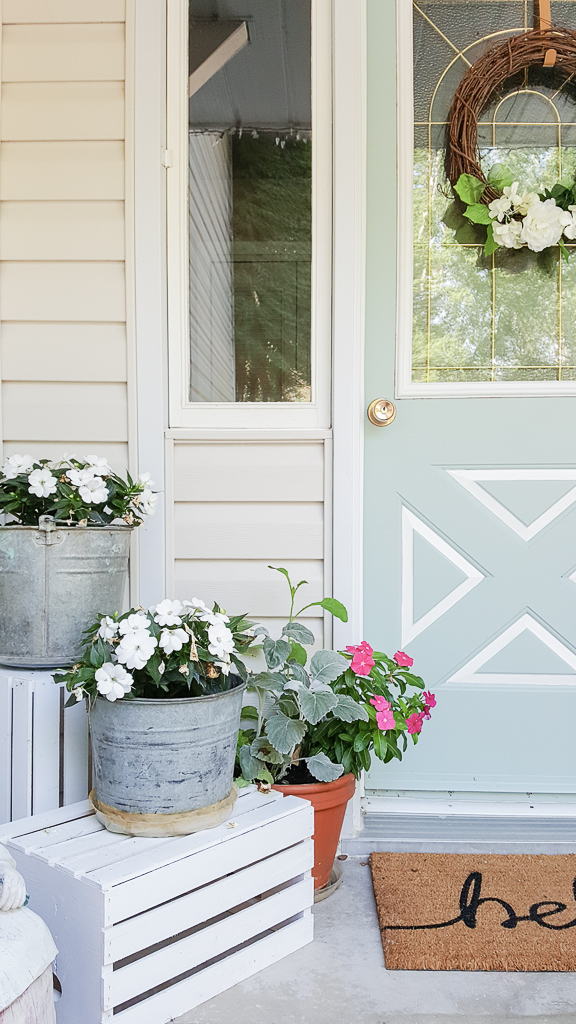 Whether you have floorboards that need mending, or simply want to stain your wood planks for an updated look, the next step in your refresh process just involves a little paint. It's a simple yet overlooked method of completely transforming the look of your porch. If your floors and balcony are still in good shape, take a page out of Gladys' book and give your door a refreshing new shade! To stay with the farmhouse style, we'd recommend painting your door a pop of color to complement your neutral décor or choose black for a sleek and elevated look.
Shine
Outdoor twinkly lights are all the rage right now (we are seriously crushing on Anna's porch)! Get the look on your home front with our sparkly rose gold string lights – these battery operated string lights would be perfect to hang (flushed against the siding of your covered porch) to add a fairy-tale feel to your freshly cleaned porch. The illumination will allow for later gatherings with our friends and not to mention, once the sun sets, your porch will be the coolest looking house on the block!
Goodbye Grain

Dated furniture can really bring down the look of your porch but don't worry, WallPops to the rescue! Instantly transform tabletops, furniture, serving trays and more with our easy peel and stick adhesive film. Emulate the look of marble, shiplap, or stone with these stunning films. Each design features a photorealistic look and intricate detailing that lends an authentic look to your furniture. This is especially important when refreshing your porch so you can have décor that fully reflects your newly enriched space.
Greenery
The cherry on top for your porch makeover lies in the greenery. Whether you have hanging plants, a letter planter like Michelle, or this easy to make wreath – you can't go wrong with adding a little life to your porch! It truly is the last step to completing the look of your newly refreshed space. Lively greens will add a pop of color and effortlessly tie in your neutral décor in a modern and fresh way.
Décor on the door is a simple and sweet way to welcome your guests to your home. Not to mention, how cute is this DIY wreath?! Assembled within an embroidery ring, this versatile wreath can be changed out with the seasons! The neutral color palette of a farmhouse porch, with greenery, and a timeless black and white gingham or polka dot pattern will tie in everything you've wanted in your front porch. Add a "welcome" sign, or even a "Home Sweet Home" phrase to complete this tres chic wreath.
Getting the farmhouse porch of your dreams is right at your fingertips with our style tips – so where will you start? Share your home front with us on Instagram and be sure to follow us for more DIY projects that can be done by a first-timer or a seasoned crafter!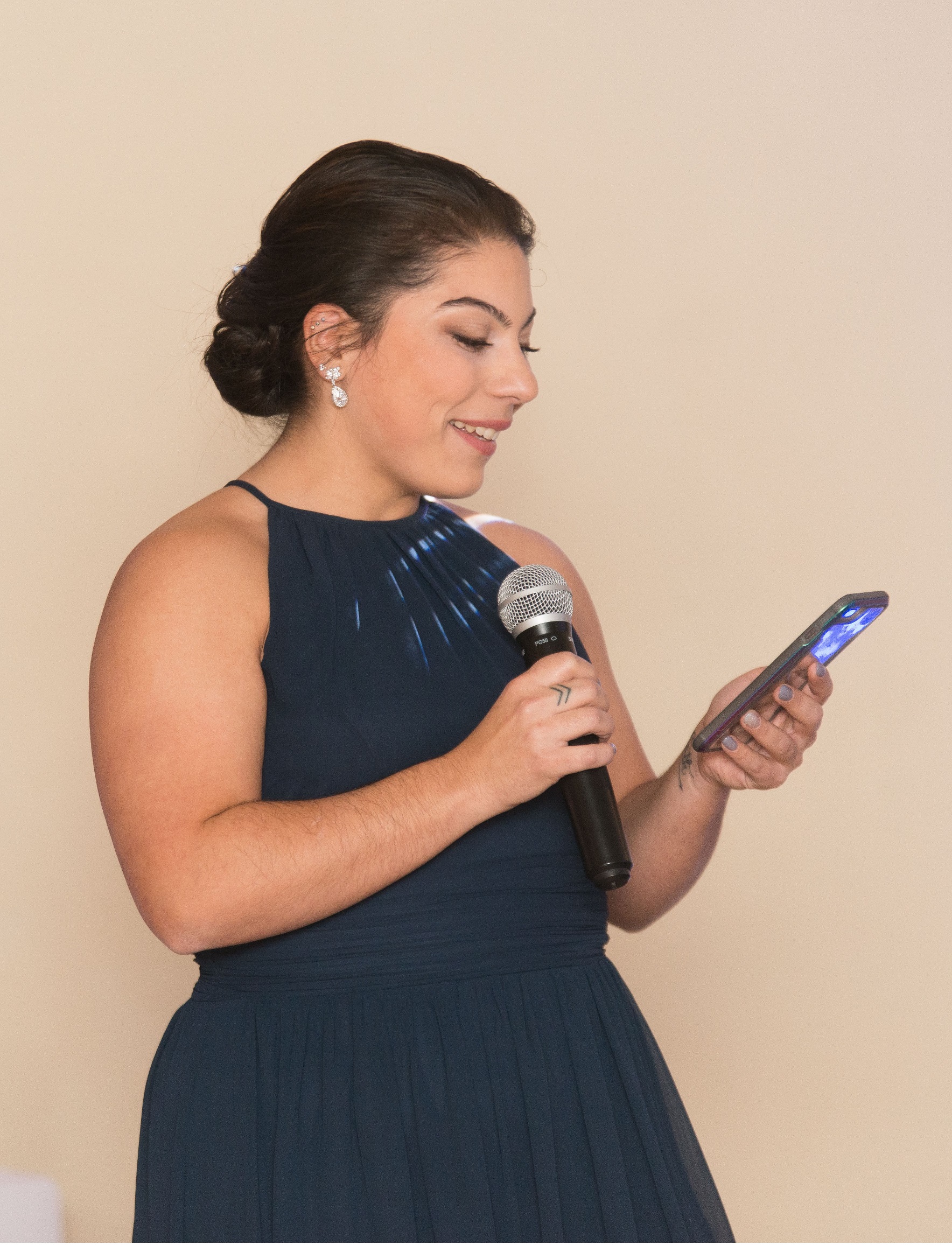 Andrea Greeson is the Digital Marketing Specialist for WallPops and Brewster Home Fashions. Having a passion for social media, creating blog content, and developing relationships with influencers, she balances being a competitive strength athlete after work hours and is a stylish fashion devotee 24/7. With an individual style embodying everything bohemian, you're sure to feel her eclectic energy through her work. Connect with her through the companies social channels or here on LinkedIn!