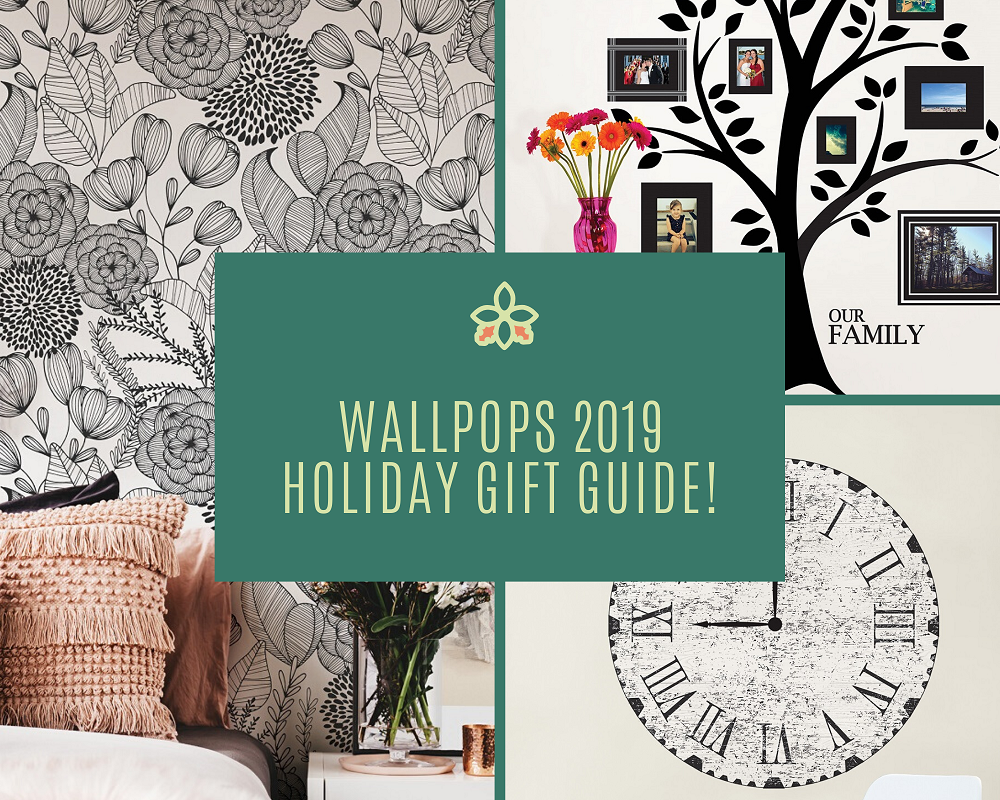 Tis' the season to go shopping for our family and friends! It's officially that time of year with the holidays are upon us, and it's time to fill some stockings. Shopping can seem daunting, and we know that finding the perfect gift is often a difficult and stressful endeavor, so let us help you find the perfect present for your loved ones with our 2019 Holiday Gift Guide! From babies, through college-aged kids, to adults, and even your child's teacher; here are 10 gift ideas to help you shop for the presents for everyone on your list.
Little Boy & Girl
Whether your children are currently fascinated by sharks or mermaids, WallPops has you covered with our cute sea themed wall decals. These peel and stick wall decals are perfect for a sprucing up a nursery or bedroom while adding a playful touch to walls.
Creating a space for your little one where education and imagination combines is easy with our line of peel and stick decals. Whether you chose to decorate the space with minimalist MiniPops, or using the Alphabet Animals, your child will be captivated by the colors and beauty of each decal.
Shop all wall decals here.
Teen Boy & Girl
If your teen has been begging for a room makeover this year, then why not surprise them with one of our NuWallpaper designs under the Christmas tree! This easy to use peel and stick wallpaper is a must have for their ever-changing style! The Grey and White Brick peel and stick wallpaper is great for creating a statement wall for a teen boy with its industrial appeal.
With its chic floral design and boho flair, the Black Secret Garden pattern is the perfect fit for the fashionista teen.
For the teen that is currently obsessed with Astrology and checking their horoscope – we have you covered too! Leave them their astrological sign in the form of a decal under the tree for them to style in their rooms.
Shop NuWallpaper here, and Astrology decals, here.
College Students
Before your college student heads back to campus for the spring semester, gift them an organization kit to help them stay focused during their final semester before summer. Our organization kits come in an array of designs and colors to fit their individual style. Each kit features four pieces: a monthly and weekly calendar, a message board (perfect for leaving inspirational quotes or communicating with peers), and even a cork board!
Or you can gift your student the present of NuWallpaper or Dorm Decals for a new semester makeover in their home away from home! The peel and stick adhesive vinyl wallpaper goes up in minutes, and down in seconds when it's time to move out. Both product lines are easily re-positionable, and the decals are reusable for next semester too! Illuminate their study space with one of our string lights for an added stylish touch.
Shop Greek Life decals here, and NuWallpaper here!
Adults
For the adults on your list, you can never go wrong with giving the gift of decor for their home! What's great about our peel and stick line of home decor is that it doesn't take up any physical space, so it's perfect for decorating empty space on walls and nooks. Our Tree of Our Life wall is perfect for putting up those extra pictures that aren't already in frames. Another great gift idea is a Reclaimed Clock wall art kit. This piece is a decor decal that goes great in a rustic, farmhouse, or country cottage style home.
Giving the DIY lovers and craft enthusiasts on your lists the present of NuWallpaper can be the ultimate gift so they can brainstorm what their next project will be! With so many designs to choose from, you can't go wrong with selecting one of our designs. You can choose something abstract like a brushstroke pattern that is perfect for creating an abstract wall, or something more traditional and luxe like a faux grasscloth for the more modern decorator.
Shop Wall Art Kits here, and NuWallpaper here.
Teachers
From our Teacher Tuesday series on the blog, we saw a surge of teachers transforming ordinary desks this year to be engaging, reusable, dry-erase mechanisms to get students participating in an interactive way with our Dry-Erase NuWallpaper. Or replenish their stock of dry-erase supplies as stocking stuffers to ensure they are always prepared for classes to start up again. Whether you give the teacher in your life the gift of the NuWallpaper, our Dry-Erase Decal, or one of our colorful Dry-Erase Dots to place in their classroom, you can't go wrong by giving them and their students the greatest gift of having fun while learning!
Shop all Dry-Erase here.
Now that you have an idea of what to get for everyone on your list, you can focus on enjoying a stress free shopping experience with WallPops for the holidays!
In case you missed our announcement on our Facebook page, with it being the season of giving, WallPops.com will be donating 10% of sales
during the month of December to The Greater Boston Food Bank. For every $1 donated, the food bank is able to provide 3 meals to those in need. There is nothing more heart warming than to know your present to a loved one is also a gift to a family in need!
Be sure to let us know in the comments which gift idea is your favorite!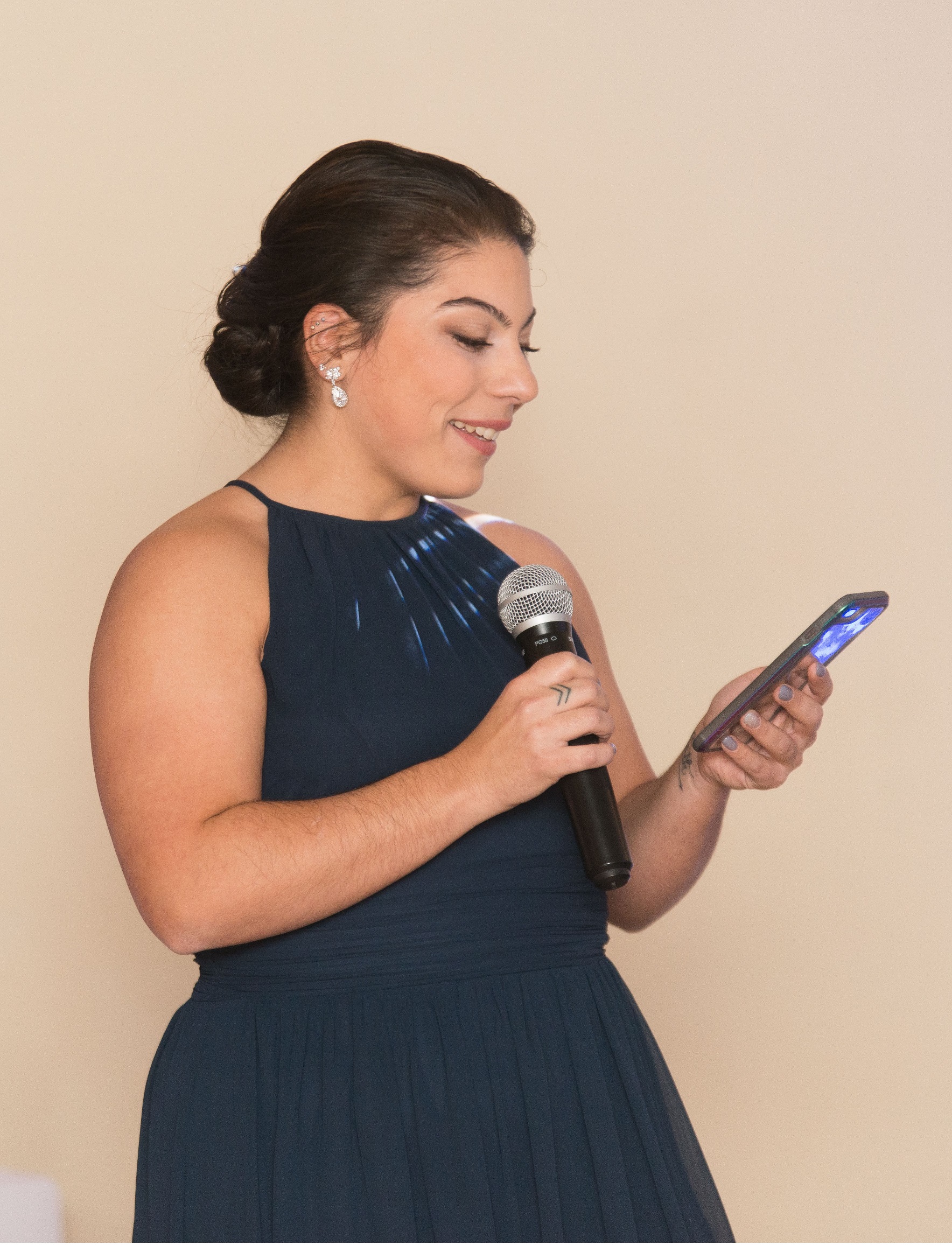 Andrea Greeson is the Digital Marketing Specialist for WallPops and Brewster Home Fashions. Having a passion for social media, creating blog content, and developing relationships with influencers, she balances being a competitive strength athlete after work hours and is a stylish fashion devotee 24/7. With an individual style embodying everything bohemian, you're sure to feel her eclectic energy through her work. Connect with her through the companies social channels or here on LinkedIn!