Make Your Dorm A Style Oasis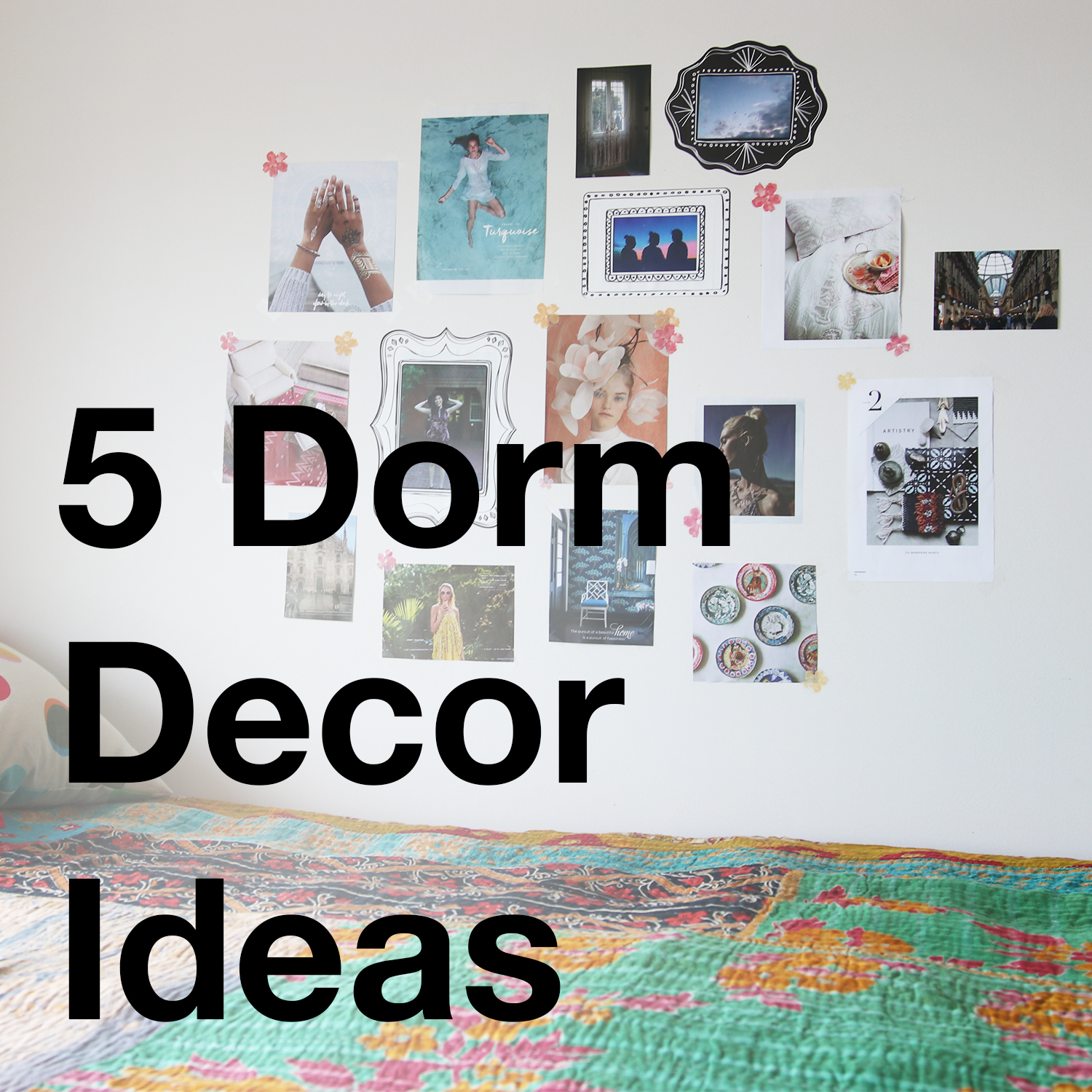 Dorms are your home away from home when you're at school, so it makes sense that it should match your personal style. This can be difficult when you can't use nails, paint, or anything that takes up more than 1 square foot of space. We know how small those rooms are.
Fear not, we've got you covered! We've come up with five dorm decor ideas that will not harm the walls.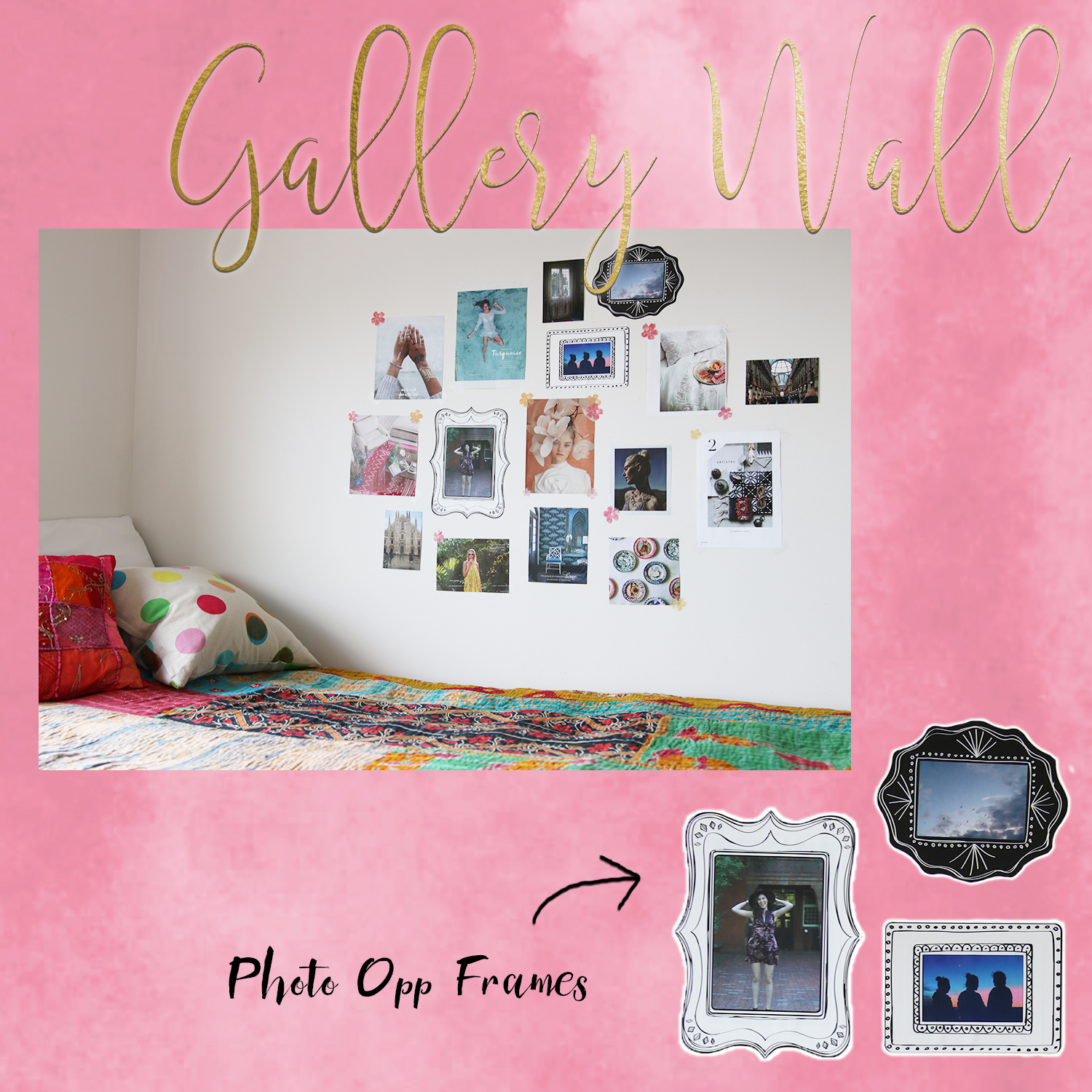 Gallery walls are one of our favorite trends, but they can be hard to achieve in a dorm room. We got around the inability to hang things by using our peel and stick Photo Opp Frames and magazine cut outs applied with tape and floral decals.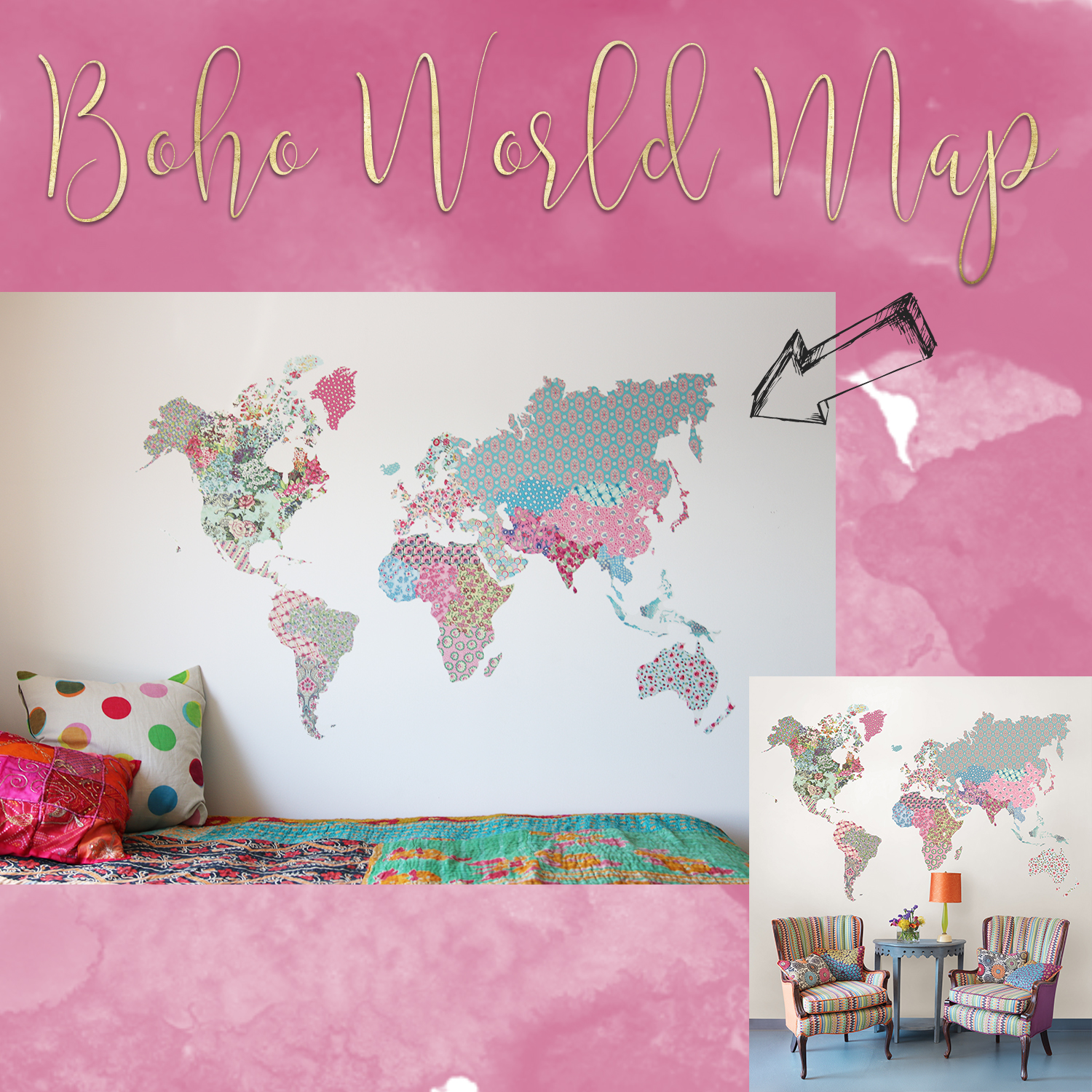 This peel and stick floral map is one of our favorite new products of the season. The large scale design makes a real statement on the wall and adds a boho flair to the dorm room.
This peel and stick heart photo collage is what Instagram dreams are made of. The collection of images showcases beautiful historic landmarks from all over the world, fueling our wanderlust. Coming in two pieces, this decal is easy to put up in seconds.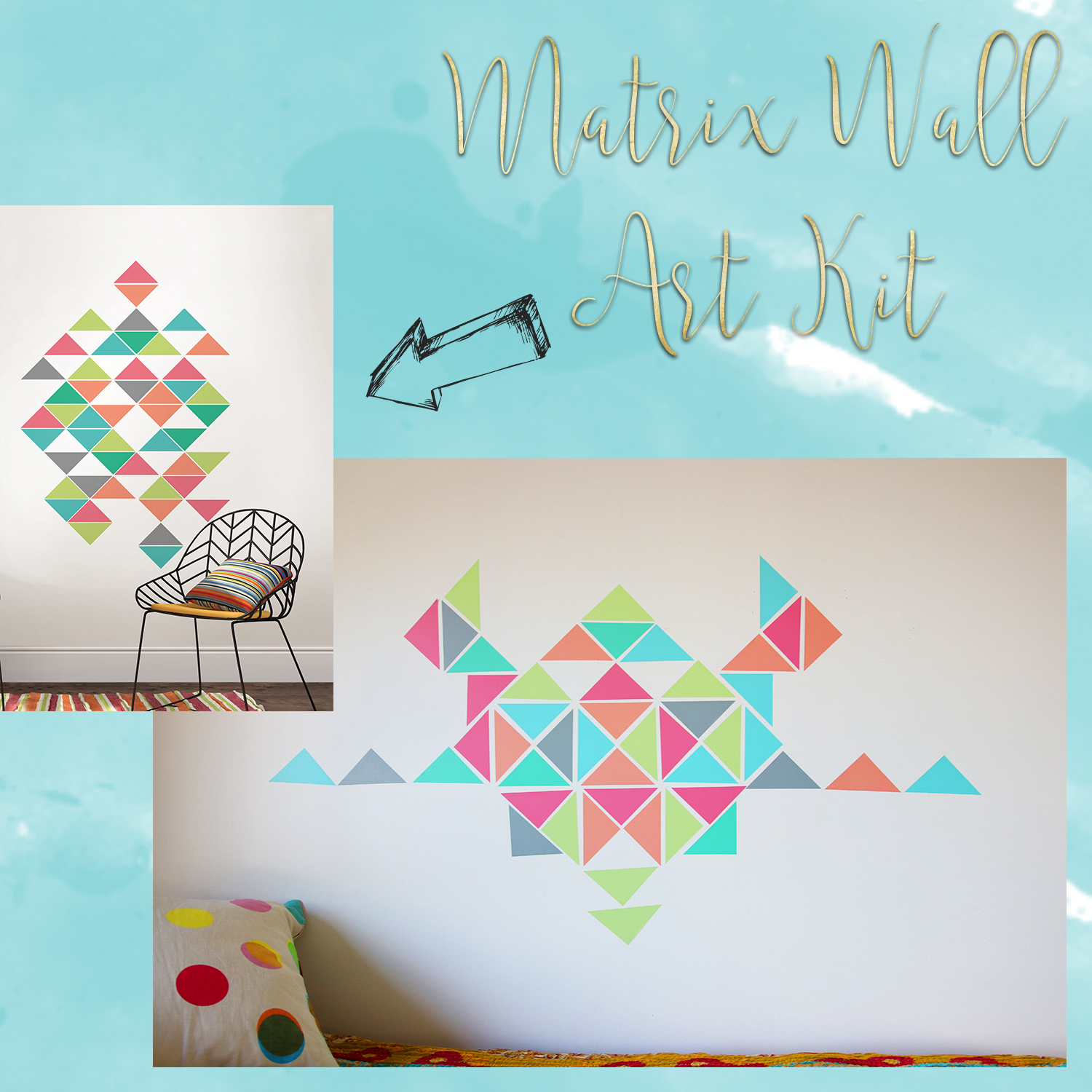 Add a custom look to your walls with this geometric decal wall art kit. With 48 pieces you can create your own masterpiece, or make a fun patterned wall.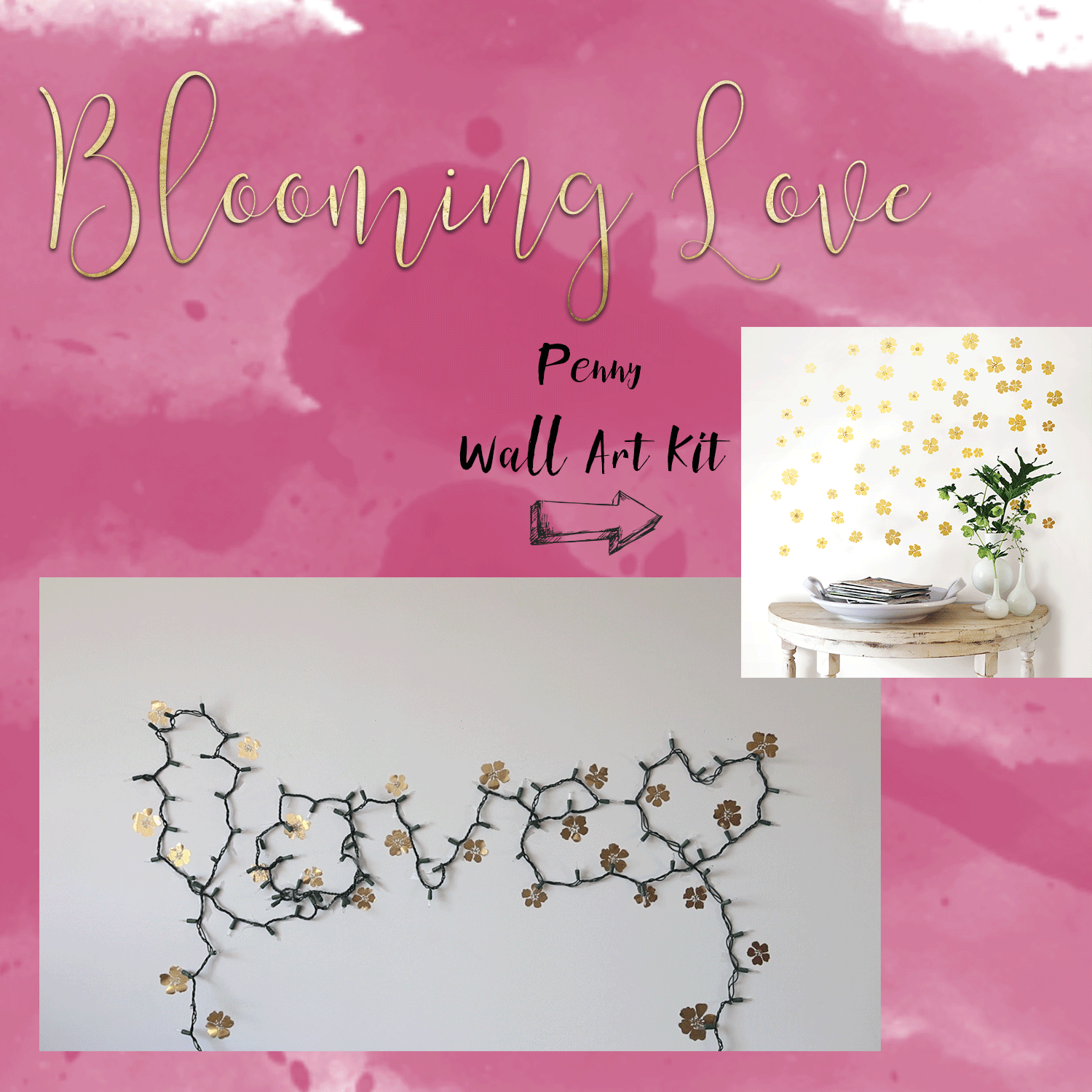 This string light wall quote is a fun way to add a little extra brightness to your dorm room. The green strands and metallic gold flower decals create a shining piece of wall art that has the look of a blooming vine. Use multiple strands for longer words.
If you try any of these out, we'd love to see! Tag us on Instagram @WallPops.