Calling all crafters! Tis' the season for DIY décor, gifts, and more! If you're looking for unique ways to have your presents and seasonal décor stand out this year, keep reading.
WallPops has curated our top seven favorite and easy Christmas DIY's that you can do in only a few minutes. Whether you're running around wrapping presents last minute, making your own holiday décor, or want to take a break from the gingerbread house making – we have just the DIY for you.
Wreath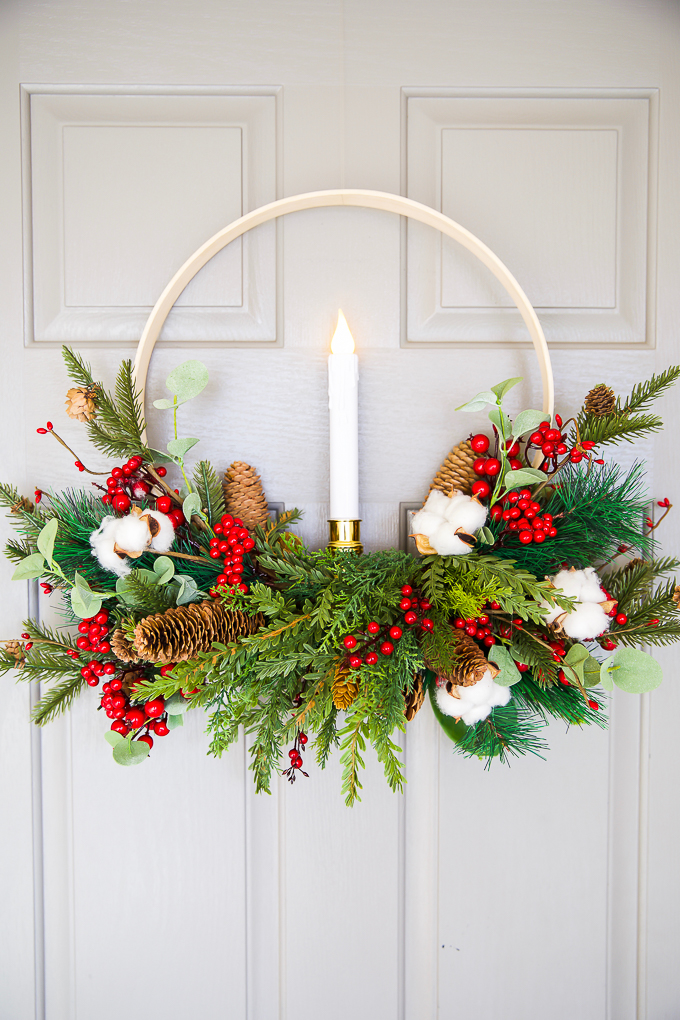 First off, you'll probably be hosting some family and friends at some point during the holiday season. So you want to make sure your door décor is on point. This DIY wreath is the perfect touch to a front door to welcome your friends and family in to your holiday festivities.
Unique Gift Wrapping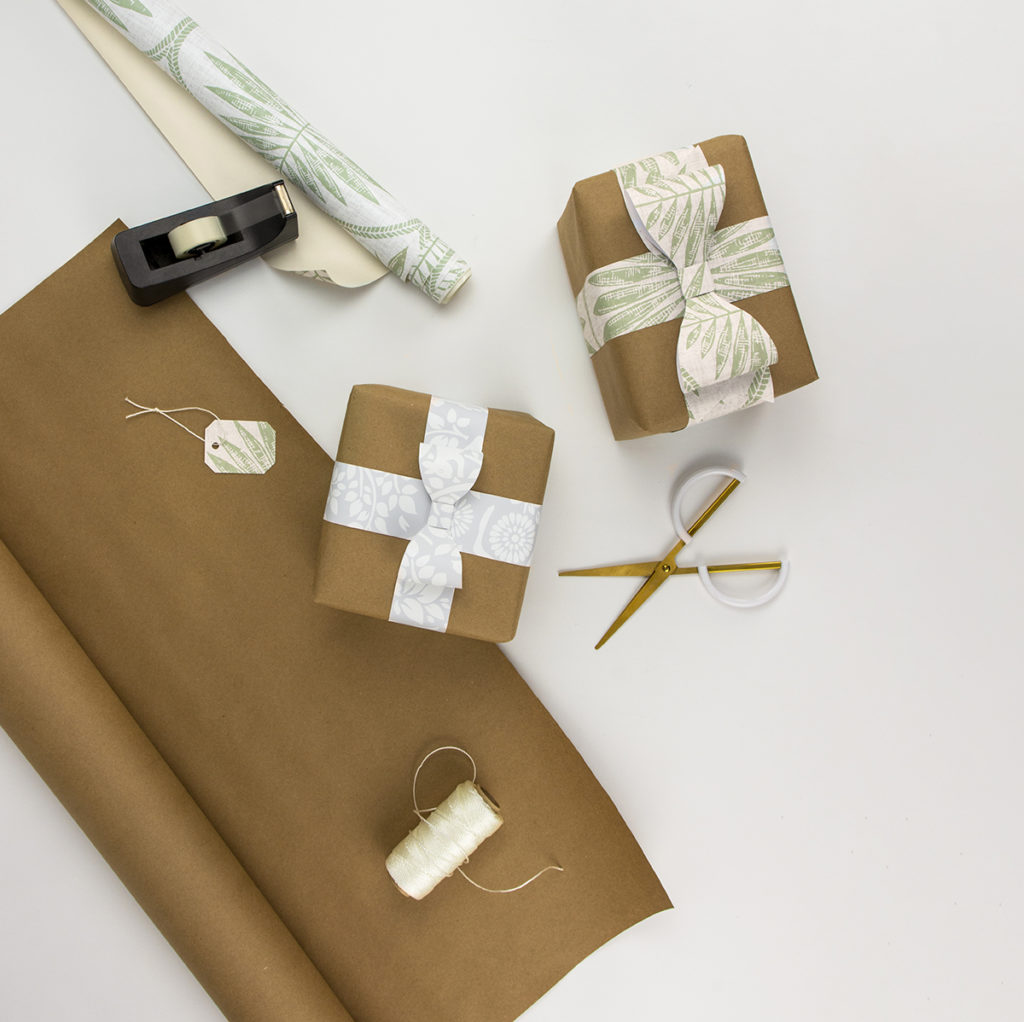 Does Frosty the Snowman not fit your aesthetic? Are you tired of showing up at your Yankee Swap or loved one's house with a matching gift bag to someone else? Eliminate the confusion and wrap your well thought of gifts in a unique way with wallpaper!
Generously piled high under your tree, wrap the holiday gifts with leftover wallpaper that will fit right into your décor scheme. Not only that, but our metallics are showstoppers for the holidays!
DIY Gift Tags
Now that wrapping the presents is out of the way, I think we can all agree the store-bought gift tags just aren't cutting it anymore. So make your own! If you have excess cardboard and wallpaper hanging around, some scissors, and string – you're only minutes away from creating something beautiful.
First cut the cardboard into your desired shape, then your wallpaper to match. Cover the cardboard with your wallpaper (thank goodness for peel and stick right?!), then use your scissors (or even a hole punch) to make a small hole to use string or twine to tie to your present. Then viola! A sentimental touch to your uniquely wrapped gift.
Tasty Décor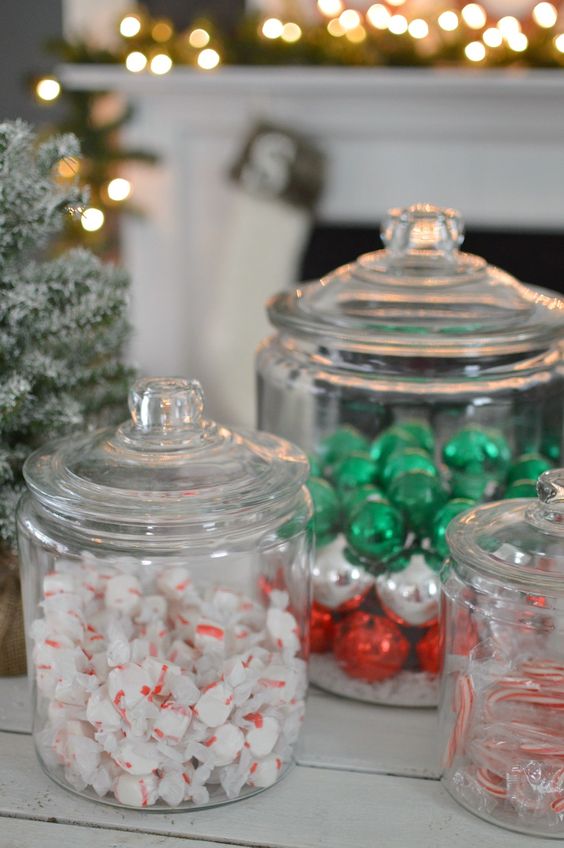 Looking for a festive and budget friendly way to add some holiday cheer around your home? Head to your local dollar store and pick up some candy canes, peppermints, or the red/green Hershey Kisses to fill some glass jars with! This is the perfect way to infuse the traditional holiday colors into your décor scheme without worrying about a clash. You can use the candies to garnish drinks with later, plus, this is the perfect little treat your guests can munch on while you prepare your holiday feast!
Ornaments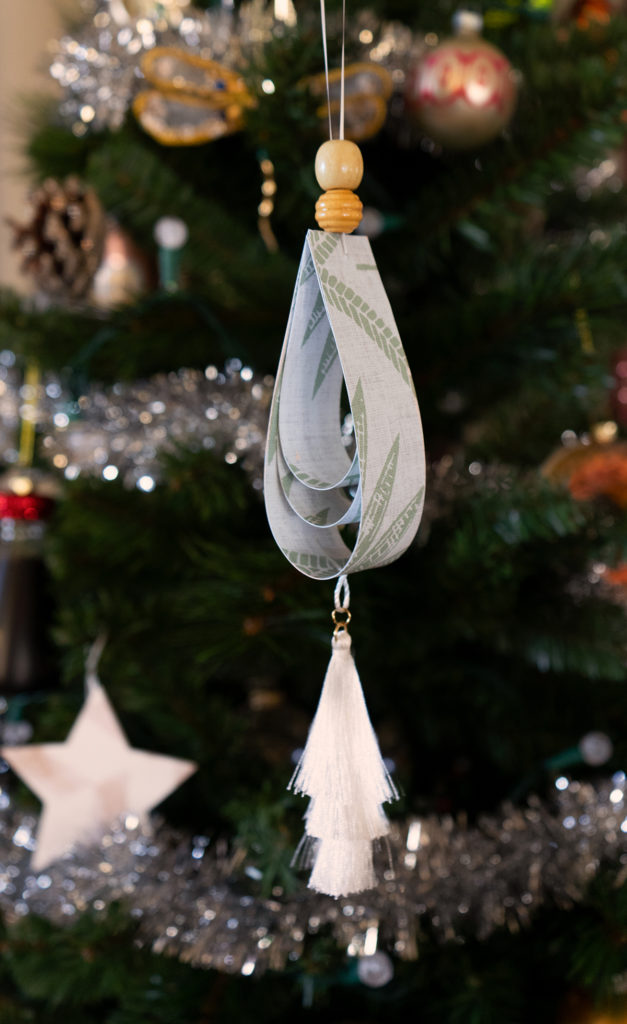 Do you have your little ones roaming around with nothing to do? Or are you just finding you have some extra down time? Craft your own ornaments with wallpaper samples! They're reusable, unique, and you can create any shape/design/object your mind could possibly imagine with just a little paper, beads, and tape (or glue gun).
Candle Accessories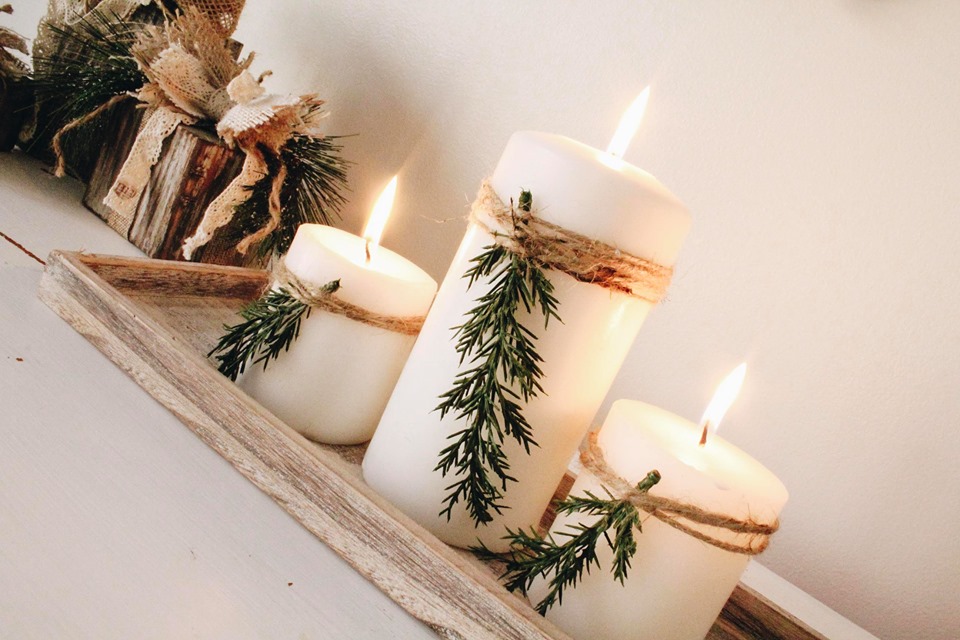 It's all in the details – if you're looking for a simple, and budget friendly way to elevate the look of your home for the holidays, this is the tip for you. Trim your excess garland, or holly berry wreath, and line the bottom of your candles with them! This is the perfect way to infuse some traditional holiday décor in with your more all-season accents.
Lantern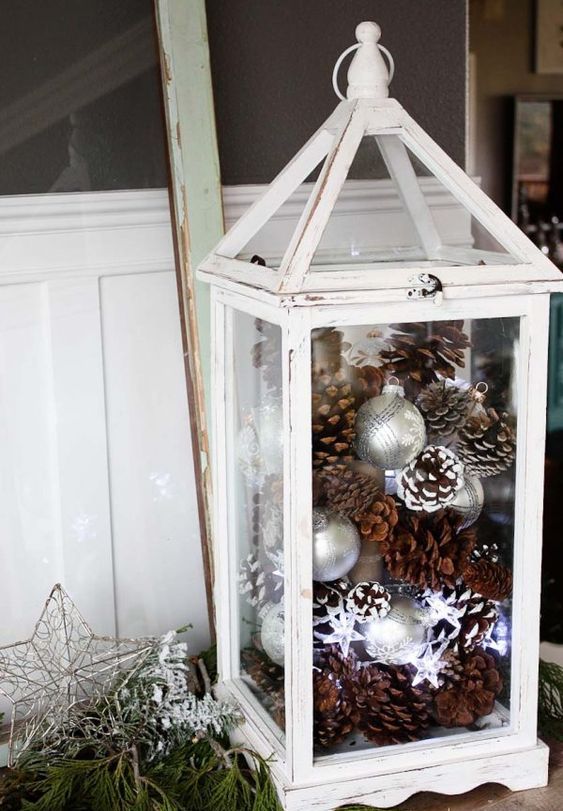 A common home décor item as of recent, lanterns have been spotted just about everywhere from coastal to farmhouse styled homes. If this is an item you already have in your place – turn it into something festive by filling it with ornaments, top with a Christmas bow perhaps, or even using pinecones for the rustic chic decorator!
If the basics just aren't cutting it for you anymore, we encourage you to try one of the DIY's on this list to make your holiday display something special this year! Whether you take a more gradual approach to the DIY experience and start by making your own gift tags or are ready to step it up a notch with a heftier project like the wreath or ornament – we want to see your creation! Be sure to tag us on Instagram @WallPops to show off your holiday DIY.
Wishing our DIY community and customers a wonderful holiday season, your WallPops family!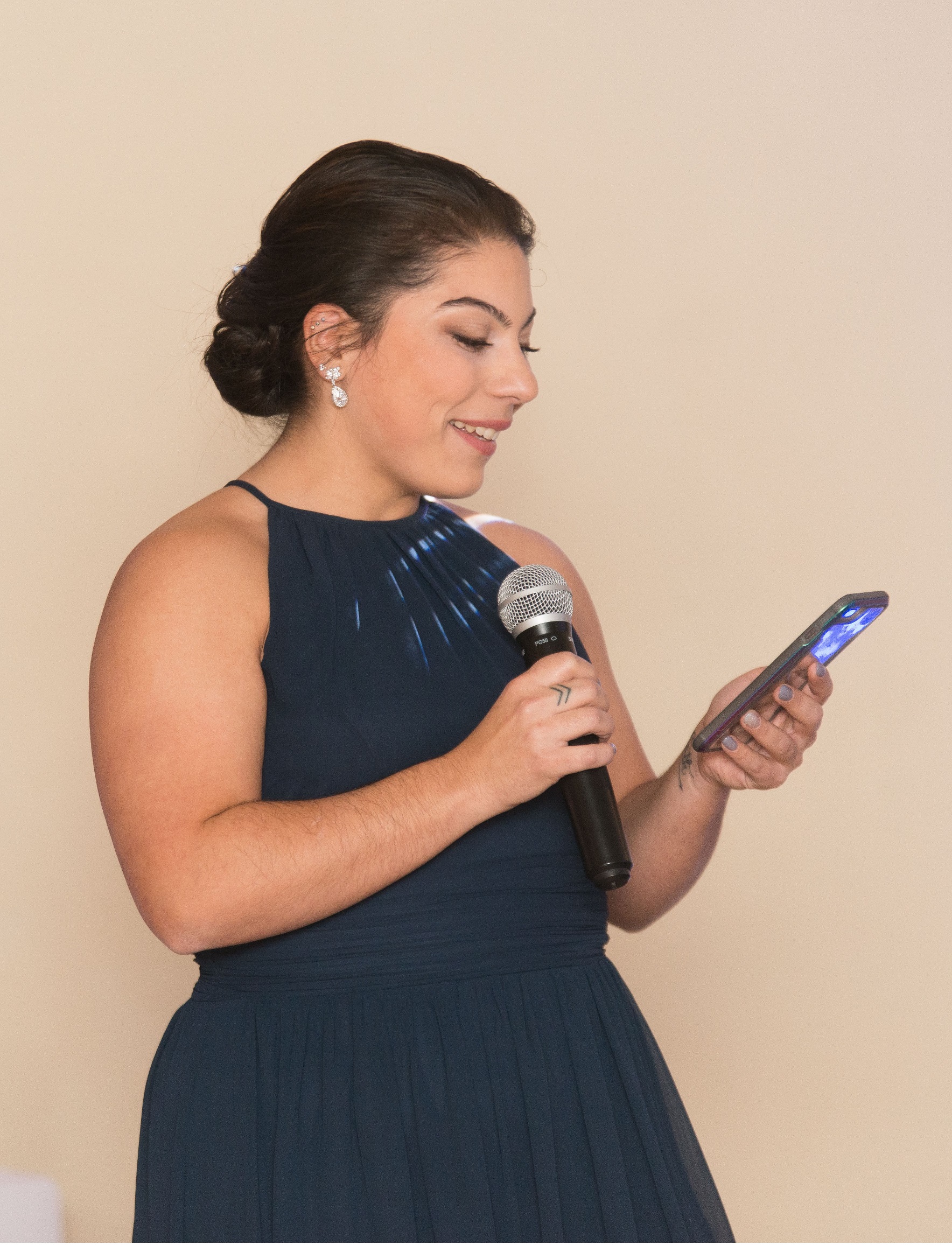 Andrea Greeson is the Digital Marketing Specialist for WallPops and Brewster Home Fashions. Having a passion for social media, creating blog content, and developing relationships with influencers, she balances being a competitive strength athlete after work hours and is a stylish fashion devotee 24/7. With an individual style embodying everything bohemian, you're sure to feel her eclectic energy through her work. Connect with her through the companies social channels or here on LinkedIn!