Travel is exciting. With the advent of airplane travel, opportunities to see the world have never been more accessible. Sadly, international travel is still at a standstill (thanks COVID!), but we thought it would be fun to take a trip around the world to look at places and cultures that have inspired trending wallpaper and home décor. Join us on a Wallpops World Tour as we explore global inspiration from East to West!
---
Asia – Defined by a long history of artistry and craft
China
It's fitting that our first stop is China, as this is the birthplace of paper dating as far back as 200 B.C. Rice paper was hung inside homes for the dual purpose of decoration and insulation.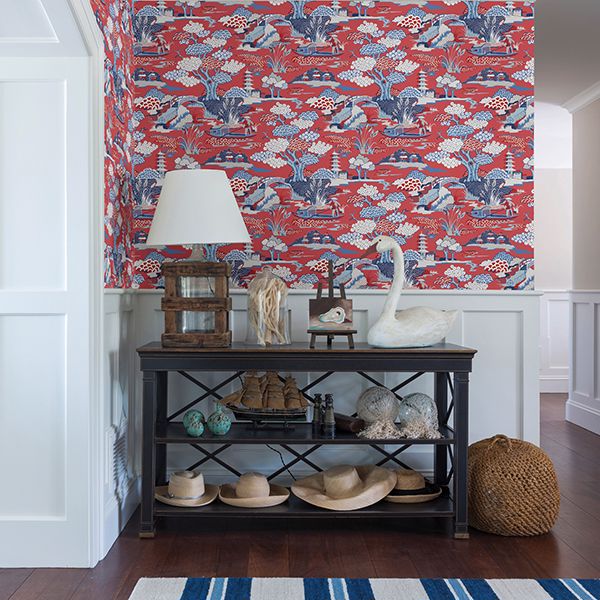 Chinese wallpaper patterns depicted flowers, foliage, and birds and occasionally scenes of everyday life. When the European trade with China began during the early 17th century, the elegant motifs of Chinese pottery, prints and wallpaper were immediately adored by Europe, and incorporated into the homes of the noble class. This adoration became defined in a style known as Chinoiserie, French for "Chinese-esque." Chinoiserie is a western interpretation of the Chinese style, which blended seamlessly with the on-trend styles of Rococo and Toile de Jouy.
The Joy De Vie Toile wallpaper by A-Street Prints is a modern blend of Toile and Chinoiserie style and depicts a landscape of pagodas, bridges and fishermen.
Much of the imagery depicted in today's Chinese-influenced wallpaper is inspired by ancient cobalt-painted porcelain, which originated in Jingdezhen, China. These pots depict lotus flowers, peony scrolls and dragons. The Chi'en Dragon self-adhesive wallpaper, from the Scalamandre Signature Series takes inspiration from famous Chinese porcelain wares. The focal point is the dragon, a symbol of strength and good luck.
Indonesia
Like China, Indonesia has a rich history in the arts that has inspired and influenced the European aesthetic. They are the main producer of rattan furniture, which has become a mainstay in boho home décor. Rattan, a sturdy vine grows naturally (and rapidly) in South East Asia, making it the obvious choice of material for furniture, baskets and decorative arts.
Like China, Indonesia has a rich history of crafts that has inspired and influenced the European aesthetic. They are the main producer of rattan furniture, which has become a mainstay in boho home décor. Rattan, a sturdy vine grows naturally (and rapidly) in South East Asia, making it the obvious choice of material for furniture, baskets and decorative art.
Indonesia is perhaps most well known for their beautiful textiles and their mastery of various dyeing techniques.
Ikat – a technique which employs resist dyeing by binding individual yarns before adding color. Elaborate and colorful patterns can be created with this technique. The "blurry" effect of Ikat is due to the difficulty in matching up the dyed yarns, but the effect has become a modern design inspiration for clothes, curtains and rugs.
Batik – If you've ever owned a tapestry, you're probably familiar with Batik, a form of dying where wax resist is used to draw patterns on fabric. Over the years, Indonesia's Java islands became well known for their use of batik and for the complexity of their designs. The technique spread through Europe during the 19th century, brought by the Dutch, then-colonial rulers of Indonesia. It became immensely popular throughout Europe, inspiring design well into the 1920's, most notably in the decorative arts/art nouveau movement. In fact, the Balinese Peacock self-adhesive wallpaper pattern from the Scalamandre series is reproduced from a French print from the 19th century!
---
Africa – Known for their exotic woods, bold prints and rich landscape
Our next stop is Africa, which is comprised of 54 countries spread across 8 unique climate regions. With an estimated 1500 different languages spoken continent-wide and varied cultures and traditions that span the length of human history, thoroughly distilling African influence on the rest of the world would require years of research. However, we did find some specific ways that the faraway continent has had a global influence on home décor.
Democratic Republic of Congo
Located in central Africa, DRC is the largest country in the continent. They are rich in natural resources and hold a deep history of traditional art forms. If you've ever visited a museum's African art collection, you've most likely seen masks, stools, and statues from the Congo.
The styles of traditional Congolese stools, which primarily served as symbolic seats of power for deceased kings and chiefs, have been reimagined in the form of stools and side tables in modern décor. They are simple celebrations of functionality, paying tribute to the natural beauty of wood.
African wildlife is a continued source of design inspiration. Spotted lions, leopards and zebras all make their home in the plains and rainforests of Central Africa. Leopard hides have historically been a significant symbol for the Bantu people. Incorporating the exotic prints or motifs of these threatened species is a way to pay tribute to the cultural significance of these creatures. From wallpaper patterns, like the Masai Red Zebra Safari pattern, to faux leopard print dog beds, animal print is everywhere and adds a touch of sophistication and glamour to any home!
Morocco
Zellij style of mosaic tile work is one of the most well-known forms of Islamic art in the world, and it originated in the northern African country of Morocco during the 10th century. Its most notable characteristics are the vibrant colors and complexity of the geometric patterns, which adorn buildings throughout the country. Traditionally, these tiles were made up of composite mosaic tiles which were individually hand-chiseled into a plaster base to form a larger pattern. The style of Zellij has been adapted over the years, and its influence is reimagined in the easy to install Antico peel and stick floor tiles and Spring Tile Carpet Floor Runner.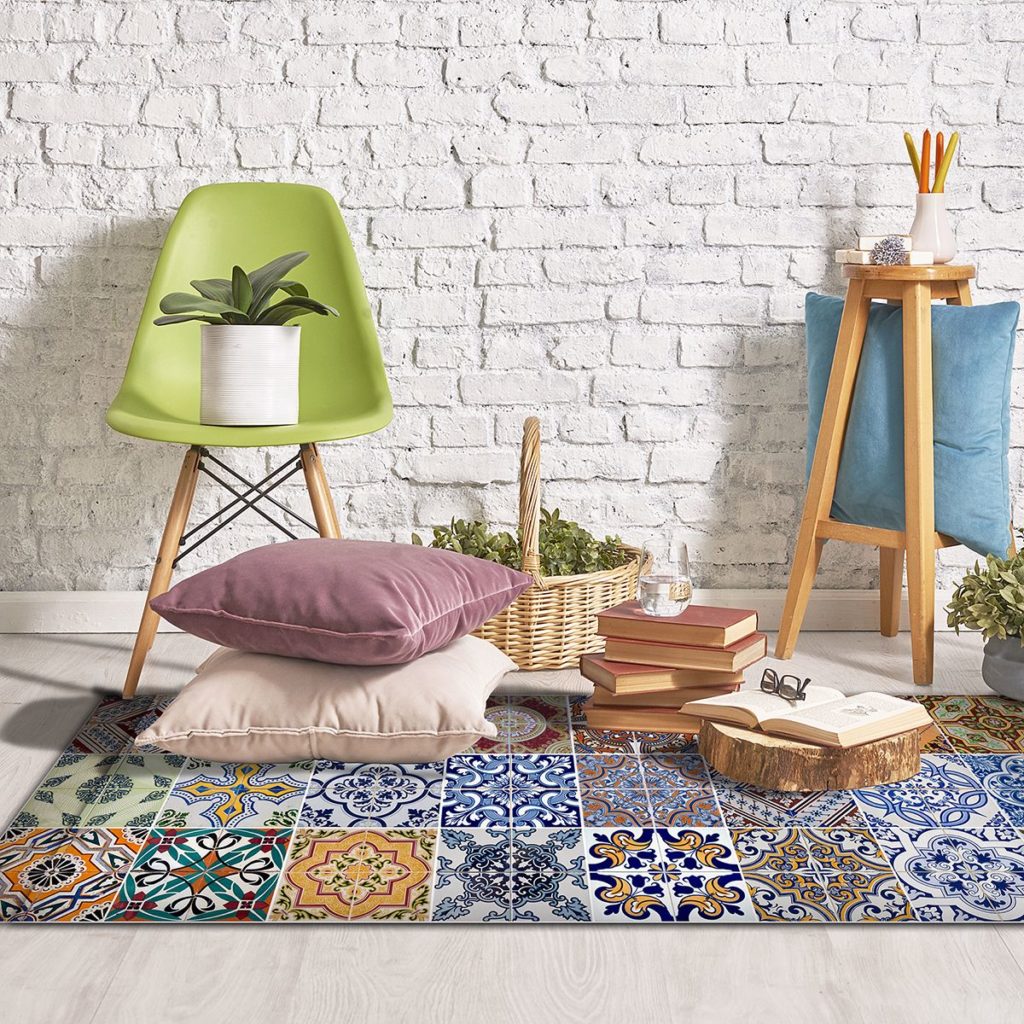 ---
Europe – A powerhouse of art and literature, thanks in part to the Italian Renaissance
Spain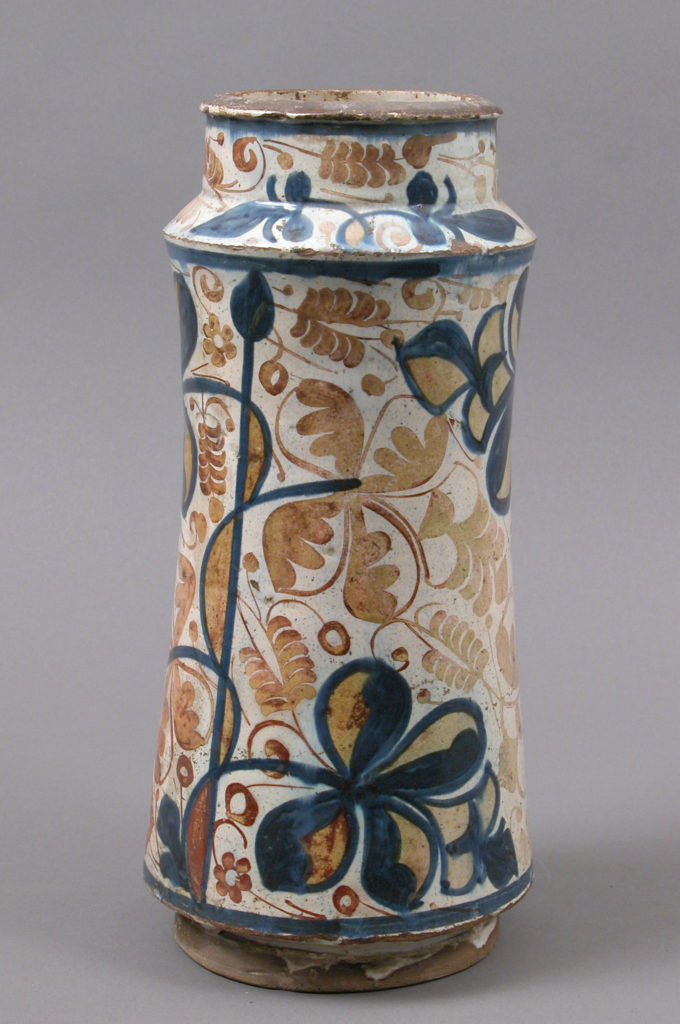 Home to some of the most well-known designers in the world, Spain's artistry has influenced architecture and interior design since the middle ages. One example of this influence is in the functional and aesthetic appeal of majolica pottery. Defined by the painterly quality of bright colors atop a white background, the glazing technique called majolica first emerged during the Italian Renaissance, adopted from techniques observed on products traded on the island of Mallorca.
These days, this technique has inspired the style of tiles, which adorn floors and backsplashes in Mediterranean homes and throughout the world. Real majolica tiles are not cheap, but the look can be mimicked with the Tuscan peel and stick backsplash, which is easy to install and completely removable.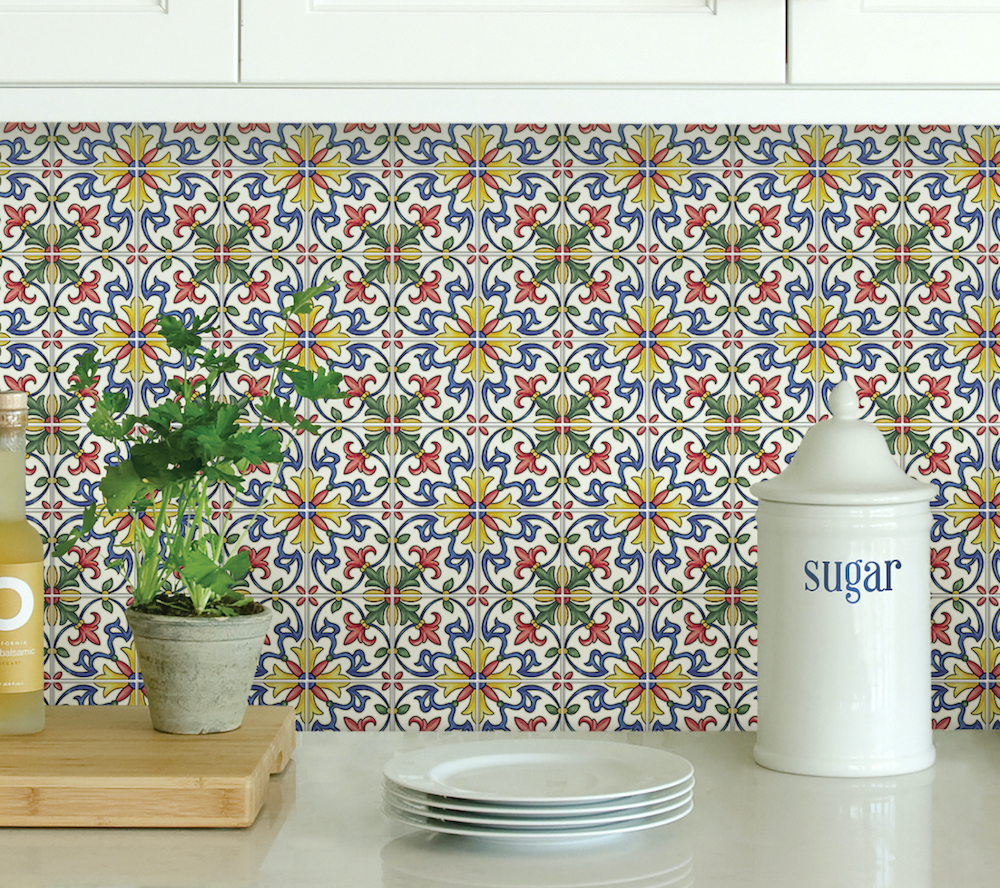 Scandinavia
Scandinavian design is known for minimalism and simplicity and hasn't changed much since its emergence in the mid-century. Survival in the Northern countries of Denmark, Sweden, and Norway requires functionality, which became the basis of their lifestyle and of the design of everyday objects and interior spaces. Word spread throughout the world during popular design exhibitions in the 50's. Purveyors at these shows sold the Scandinavian way of life, defined as beautiful, simple, clean designs, inspired by nature and the northern climate, accessible and available to all, with an emphasis on enjoying the domestic environment. 
The motifs and inspiration behind Scandinavian design are timeless. Many interior designers incorporate elements of the style into their spaces, since the simpleness blends so nicely with a wide variety of different styles.
The folksy motifs popular in Scandinavian style also make for fun and eclectic wallpaper, like the Flytta Green Fauna from A-Street Prints.
---
South America – Colorful and verdant with wide historical and cultural diversity
The Amazon
The Amazonian region, while not technically its own country, makes up over 2 million square miles of land in Brazil, Colombia and Peru. The landscape of the world's largest rainforest has influenced and inspired the interior design world with colors, themes and depictions of plant and animal life. Jungle motifs of big cats and tropical leaves have become widely popular, and tribute should be paid to the Amazon rainforest, which is responsible for absorbing 5% of the world's CO2 emissions!
Peru
Countless indigenous groups have inhabited modern-day Peru throughout human history. Perhaps the group that contributed most to art and science are the Incans, whose civilization dominated from the 1400's-1500's. What the Incans lacked in work animals, wheeled vehicles and a system of writing, they made up for in incredible architecture, agriculture, finely crafted textiles and ceramics. Incan textiles and pottery were decorated with sets of squares that depicted polychromatic, geometric designs, known as Topaku.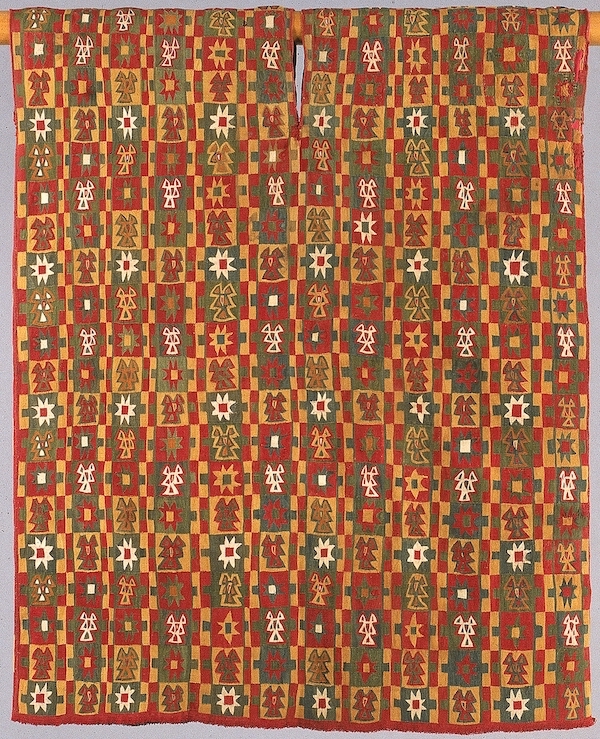 These geometric motifs have inspired modern rugs, pillows and furniture. Just add plants and you've got a bohemian look that's fun, colorful and eclectic!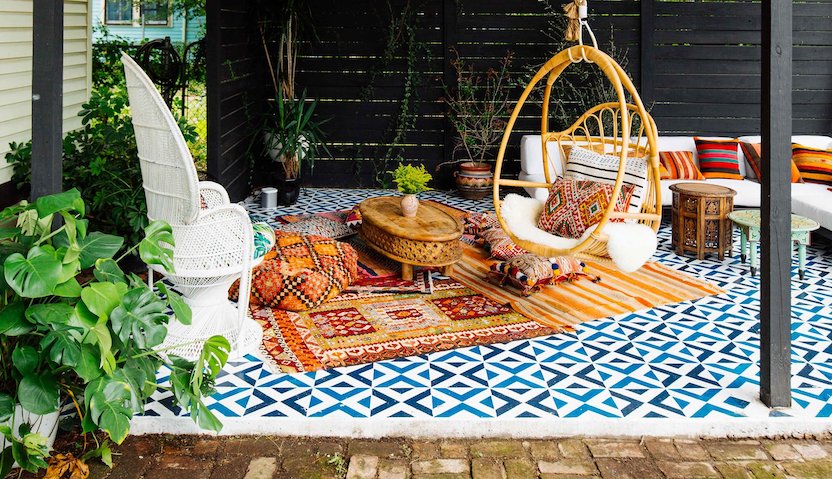 ---
North America – A melting pot of cultural influence, history and style
Southwest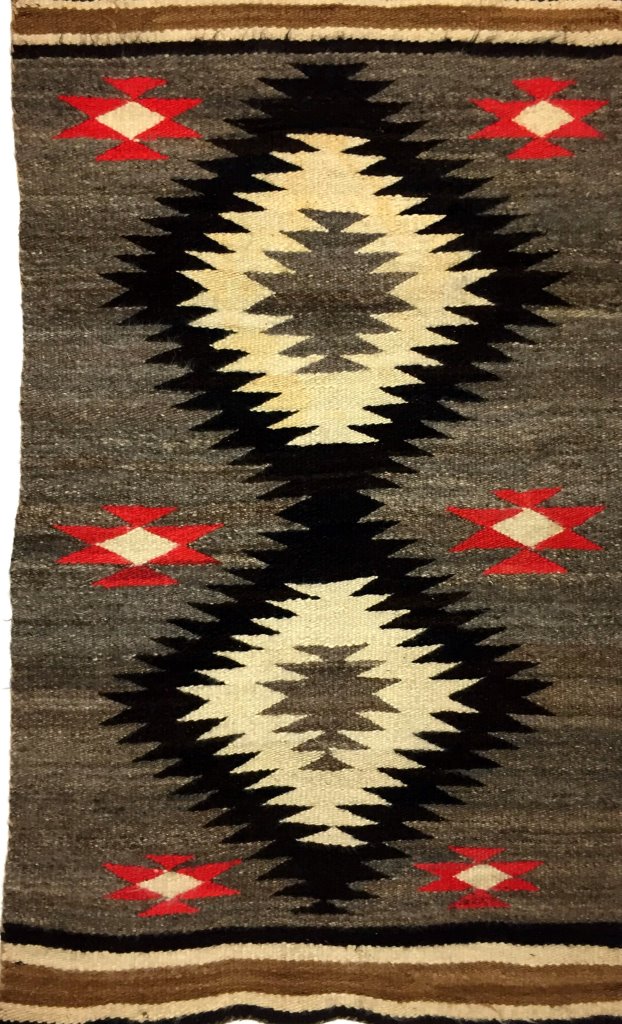 Dozens of distinct native tribes still inhabit the Southwest, in what used to be a Mexican territory, but is now the United States. Admirers of native art know of the turquoise jewelry of the Zuni, the geometric painting on Anasazi pottery, or the skillful weaving of Navajo rugs. Many of the imagery depicted in these art objects use "fourfold geometry," a pattern which repeats on 4 axes, and is believed to embody traditional ideas about harmony. These art forms pose cultural significance in the Americas while inspiring not only modern fashion, but home décor as well.
There's so much we didn't cover in our tour, but hopefully this gave you some ideas of how you can draw inspiration from different cultures into your next design project. Be sure to tag us at @wallpops so we can see what global inspiration you have in your home!