Summer is almost here, which means it's time for a style refresh! Whether you're looking to rejuvenate a forgotten space or give an old item new life, we're here to help!
Thanks to your endless creativity, we've rounded up 5 of our favorite DIY projects that you can enjoy for under $100!
Refrigerator Refresh
Why have a boring refrigerator if you don't need to!? Spruce up your kitchen with a fresh, new print like Maitri did with this Peachy Keen peel and stick NuWallpaper!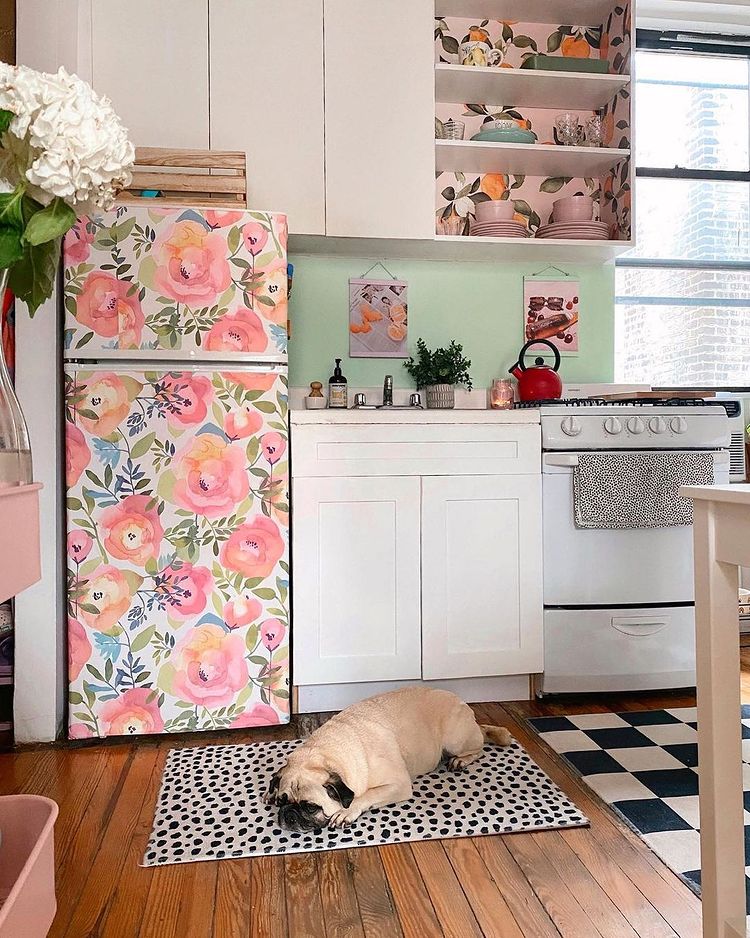 For a detailed, step-by-step overview on transforming your fridge with NuWallpaper, visit our Instagram story highlights, or head on over to our YouTube!
Playroom Prettifying
Got an old playset that just doesn't fit your home décor style, or that you're looking to make more special for your little one? Grab some paint and a roll (or some leftover pieces) of NuWallpaper to give it a makeover like Deb did.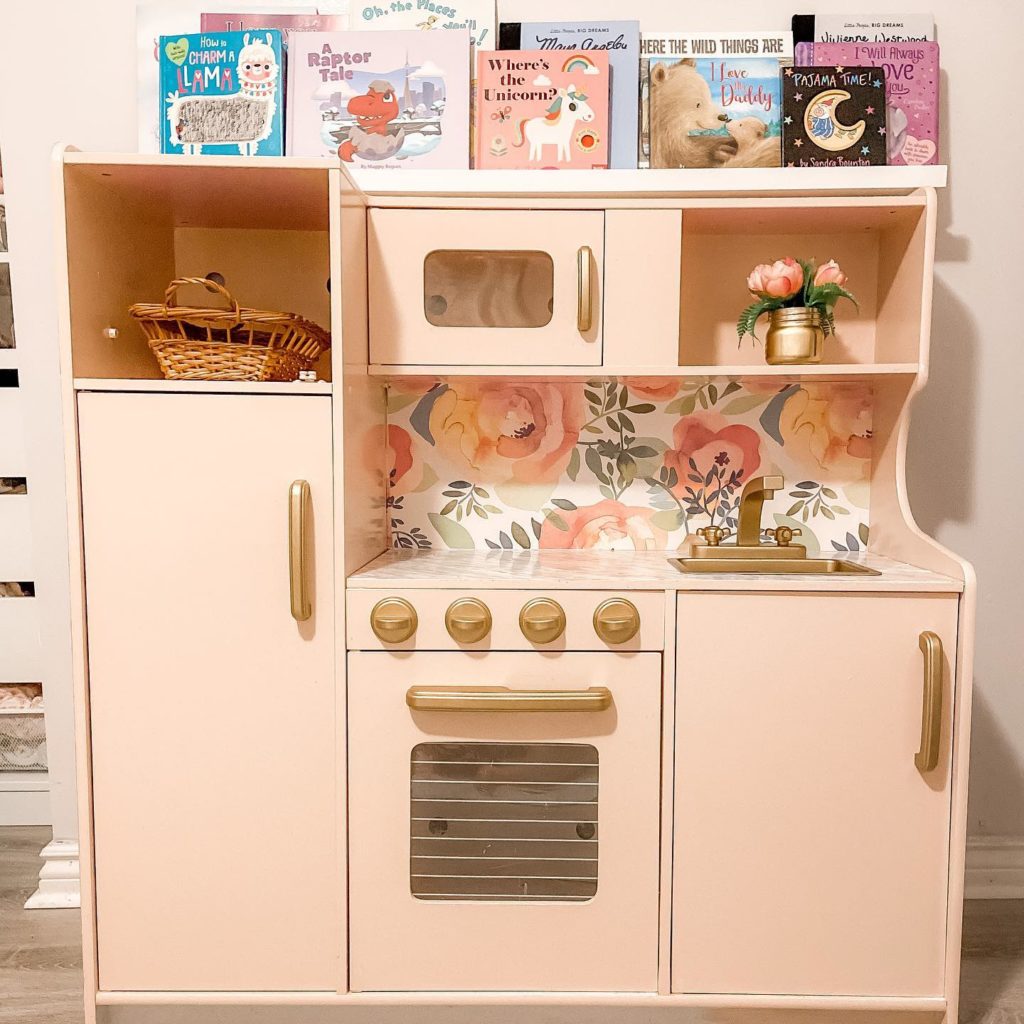 Tile Transformation
Tired of the same old, same old? Switch it up with some new flooring! Katie rejuvenated her bathroom floor with FloorPops peel and stick tiles for $30! Isn't it amazing what a new floor and a few décor swaps can do for a space?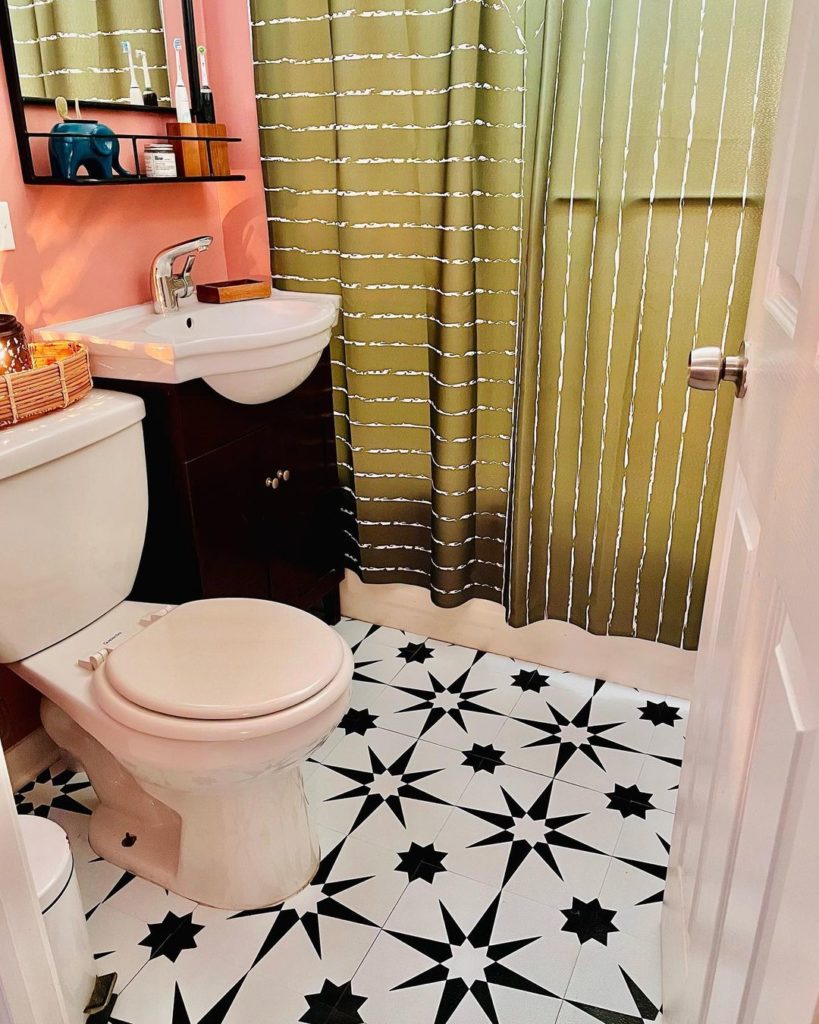 Backsplash Beautification
Refresh your meal prep station with new backsplash! It doesn't have to be expensive; this backsplash makeover that Mel did cost around $50, and what a difference it made! We can't stop swooning.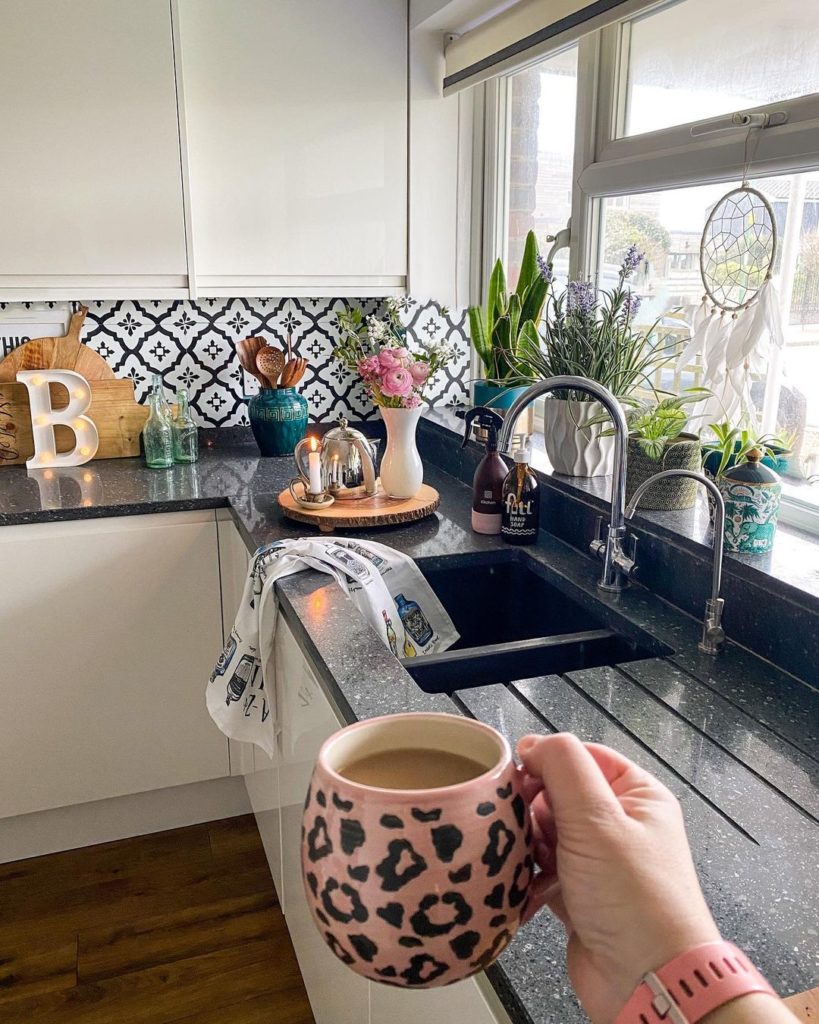 Small Wall Wonders
Sometimes a small change makes all the difference! Kelli gave this dividing wall in her bathroom a quick and easy upgrade using peel and stick NuWallpaper. This print looks like it was made to be in this room!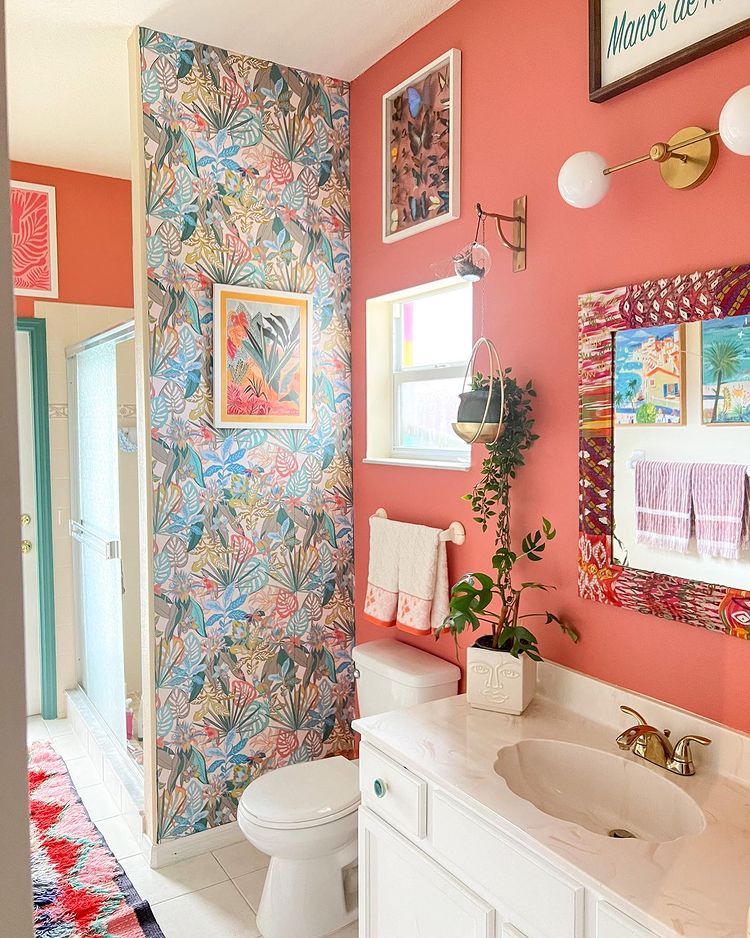 DIY doesn't have to be expensive or difficult. And you've just seen proof that these quick, easy, and affordable makeovers can really pack a punch! What are you waiting for? This is your sign to get that project started!
Need more design ideas? Check out our other posts on PopTalk! for more inspiration and the latest design updates from us at WallPops. Stay in the know by following us on Instagram @WallPops and by liking us on Facebook!
Ready to get started? Check out our products at WallPops.com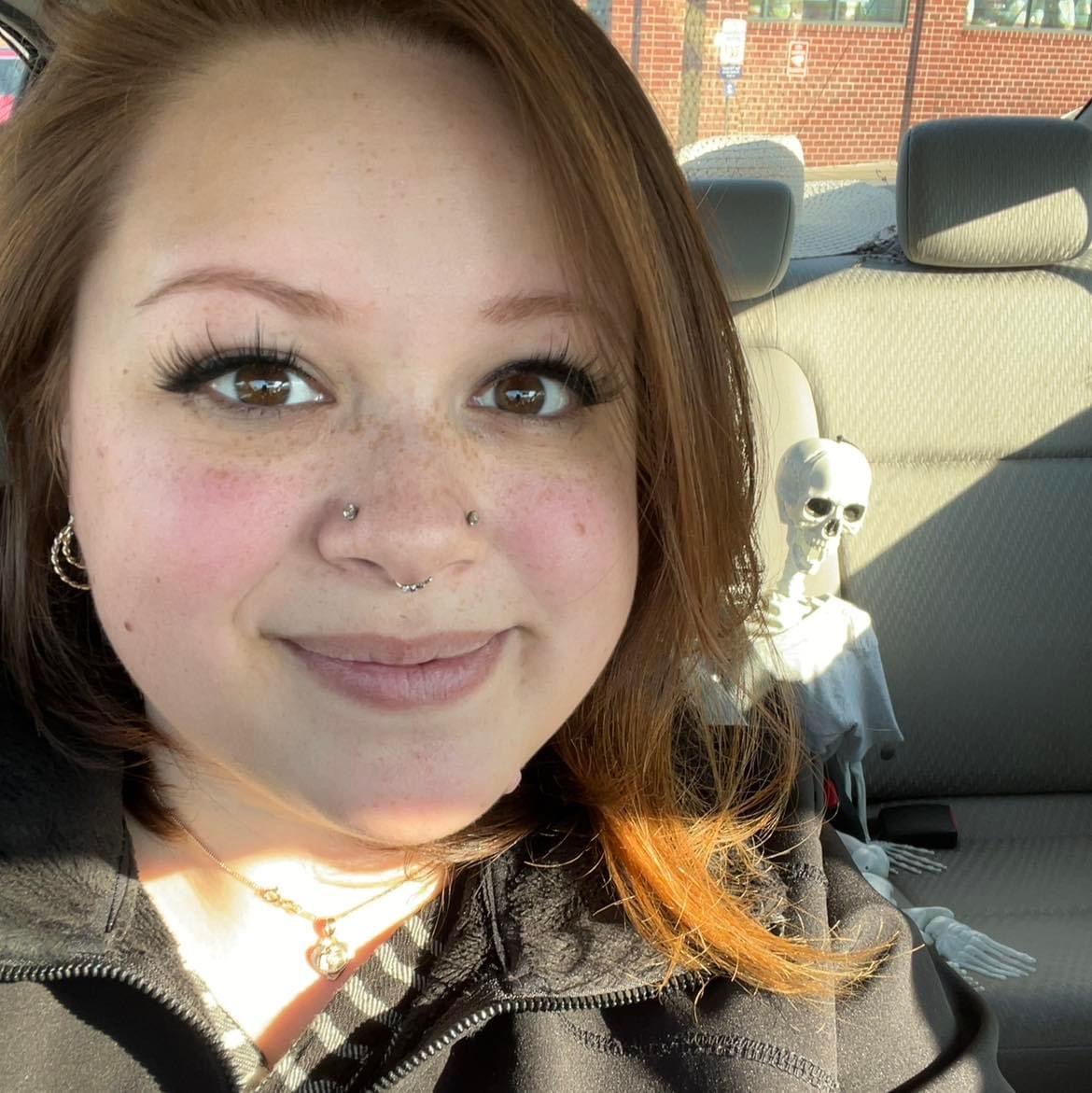 Hannah is the Marketing Communications Coordinator for Brewster Home Fashions. A dedicated design enthusiast with a passion for creating, her drive to bring ideas to reality never runs dry. In her free time, you will find her painting, arranging flowers, or curating décor ideas for her dream bohemian-styled home. Connect with Hannah through our social channels or here on LinkedIn!