Need a reason to try out NuWallpaper? Here are 10 that will convince you to get rolling with a peel and stick wallpaper project.
1. It's renter-friendly.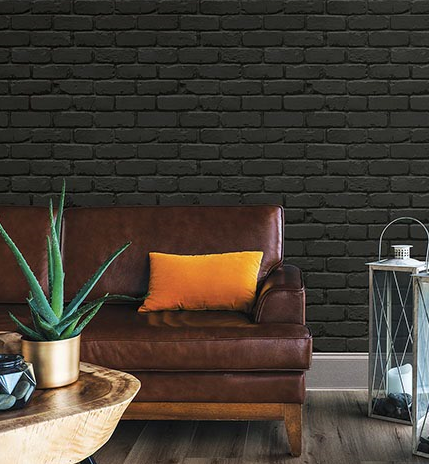 NuWallpaper is made with virgin vinyl and a renter-friendly adhesive that makes repositioning, removing, and reusing easier than ever. The best part? No damage or residue is left behind, making for easy cleanup when it is time to head out of your apartment, or when you are ready for a fresh look.
2. It's affordable.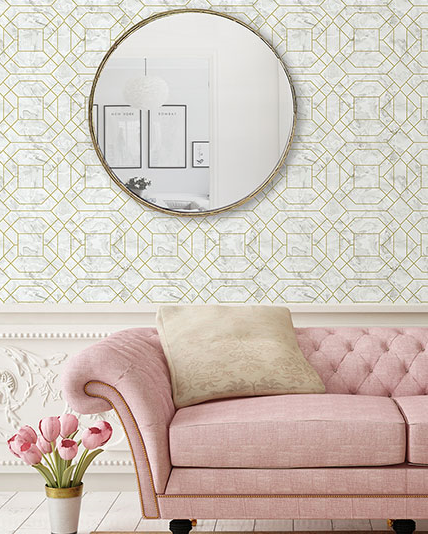 NuWallpaper is an affordable design choice when it comes to home decorating in comparison to traditional wallcoverings and other high-end alternatives. Peel and stick is the name of the game, and it really is as simple as that.
3. No paste, no mess.
As we just mentioned, there is no need for any professional (expensive) supplies or tools. Just a utility knife or scissors to cut the wallpaper and something to smooth it out onto your desired surface. No paste, no rollers, no brushes, etc. Most importantly? You can install it yourself, so no pricy installation fees.
4. There's a pattern for everyone.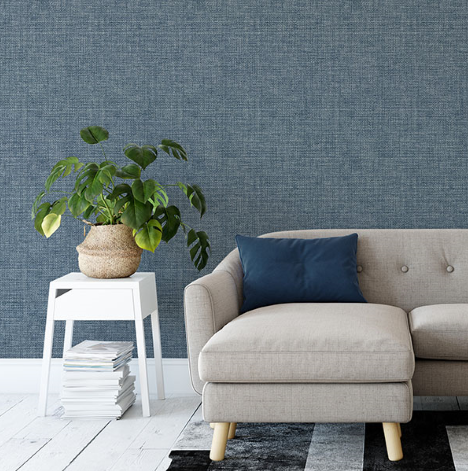 NuWallpaper comes in hundreds of colors and patterns (including textures), offering something for every style and home. From breezy farmhouse botanicals to traditional faux grasscloths to funky novelty prints, the variety in our prints and patterns opens the door to unlimited design possibilities.
5. It's not just for the walls.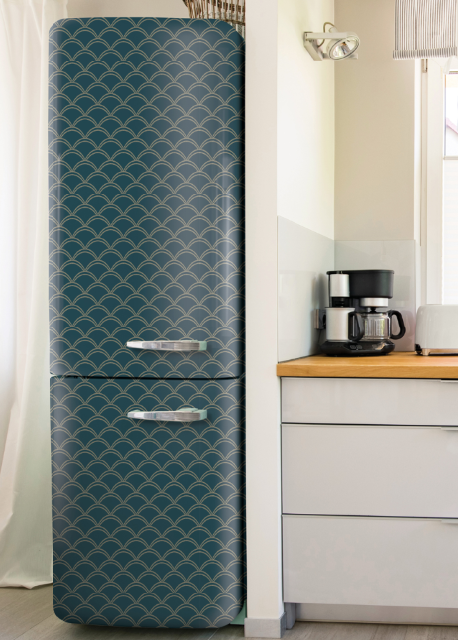 It's not just for walls; NuWallpaper can be used on any smooth, flat, clean surface! Give your walls a makeover for sure, but why not also jazz up an unexpected element of your space? Desks, cabinets, ceilings, drawers – anything smooth, flat, and clean can be easily transformed with some peel and stick wallpaper.
6. Commitment issues? No worries.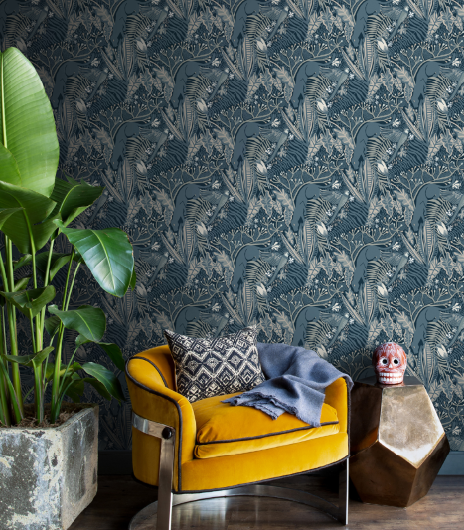 Since it's removable, you can switch it up with ease! If you are the type of decorator who likes to switch up décor on a seasonal basis, you have project ideas constantly generating, or you simply just want the security that removal is almost effortless, this is the product for you. No commitment is needed, just simply peel up the wallpaper and no damage or residue is left behind, so you are ready for your next project or a clean slate.
7. Reduce, Reuse, Re-peel-and-stick.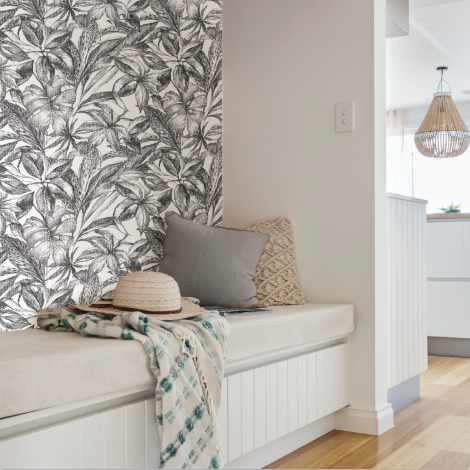 You can reuse our peel and stick wallpaper as long as you would like! Just be careful to keep the backing available so you can transport, and watch out for stretching of the material. Our peel and stick adhesive allows for repositioning and resticking, so as long as the backing is kept dust-free and protected between projects, reusing this product is easy as can be.
8. Crafting potential.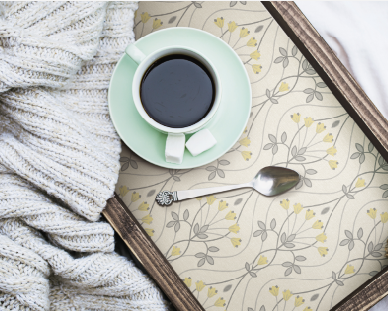 With every wallpapering project comes a bit of waste – but worry not, this can be used for new projects! If you are a crafter, consider these leftovers a beacon for new crafting possibilities. Try using leftovers for Cricut vinyl cutting projects, greeting cards, dollhouse wallpaper, fun labels on gifts, and more. One of our favorite ways to use NuWallpaper scraps is to frame the remnants and hang on a corresponding wall to tie the whole space together.
9. Easy cleaning.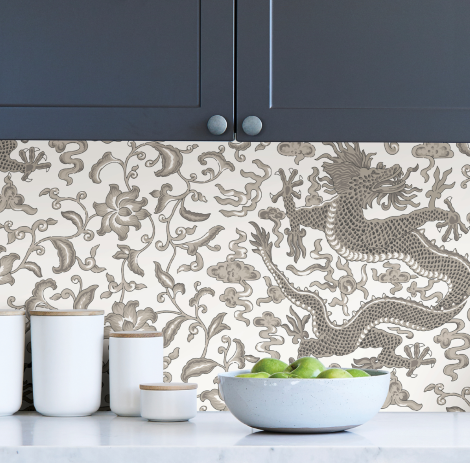 You can wipe our peel and stick NuWallpaper down with a damp cloth to keep it looking fresh and clean when needed. Just steer clear of using any chemical cleaners or detergents on it, and your paper will be clean as a whistle and intact.
10. Allows for creativity.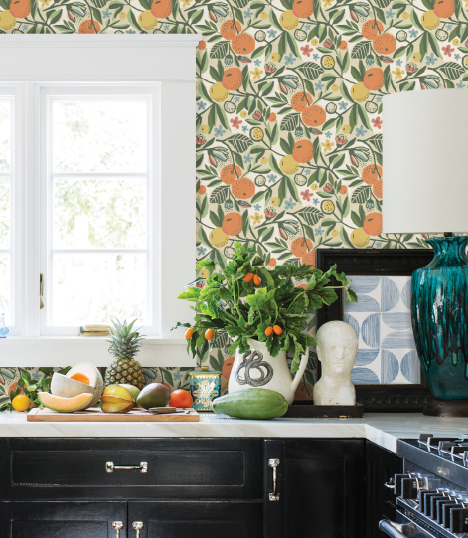 The design possibilities are endless with NuWallpaper, so let your creativity run wild! Mix and match prints and patterns, cut out the designs and use as decals, combine with textures and other materials, and so-on. Using a removable, repositionable product allows for trial and error, so do the wacky things with it and see what happens. Worst case scenario is that you want to redo it… which you totally can.
So, what are you waiting for? Let's get you rolling with some NuWallpaper, whether that's for your walls, your crafts, or just in case the decorating mood should strike. We'd love to see your designs using our product – please tag us in your posts @wallpops #wallpops so we can see how beautiful WallPops look in your space, and for a chance to be featured on our social media channels.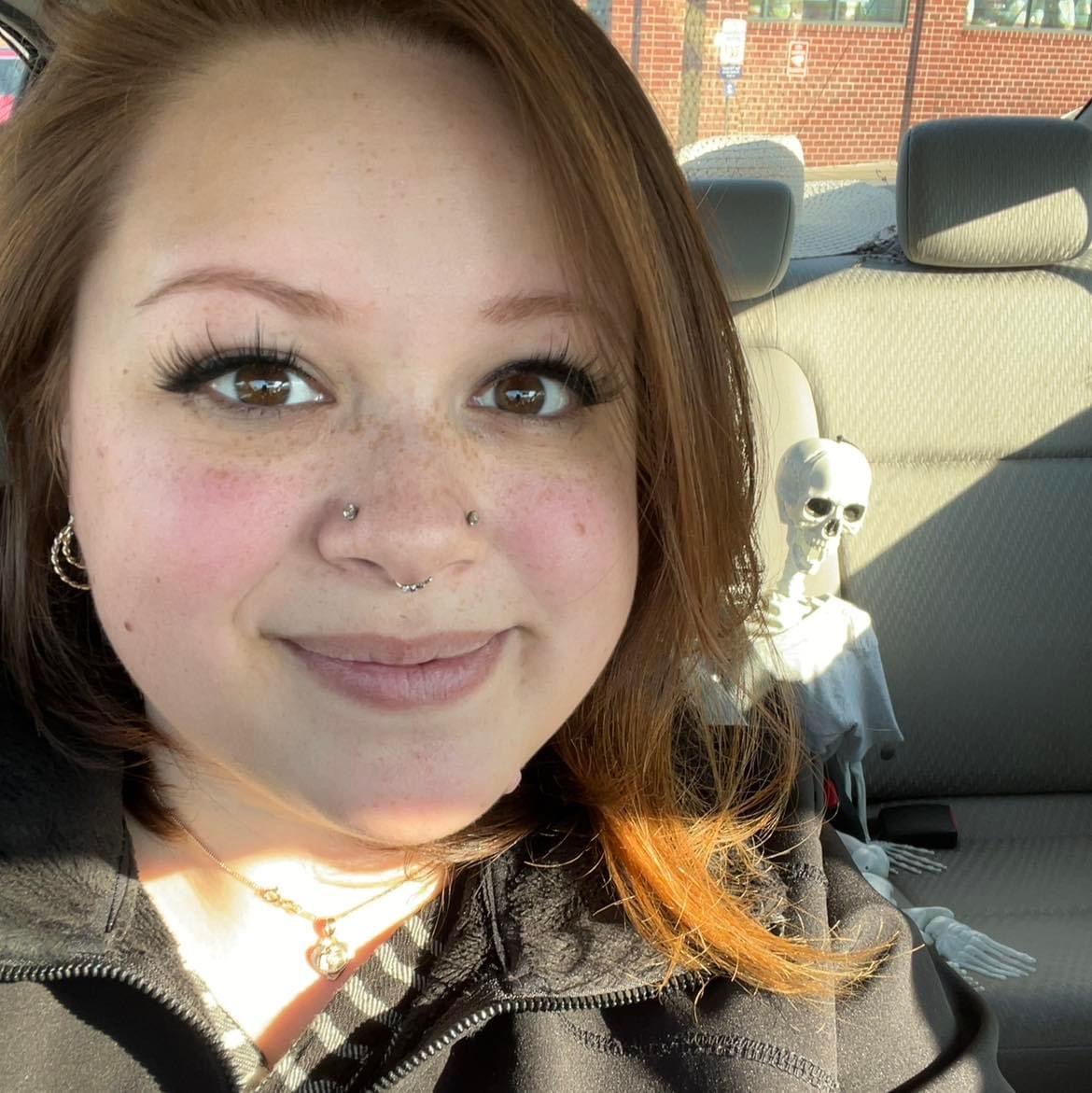 Hannah is the Marketing Communications Coordinator for Brewster Home Fashions. A dedicated design enthusiast with a passion for creating, her drive to bring ideas to reality never runs dry. In her free time, you will find her painting, arranging flowers, or curating décor ideas for her dream bohemian-styled home. Connect with Hannah through our social channels or here on LinkedIn!