WallPops is thrilled to announce our newest collection in collaboration with Dyan M!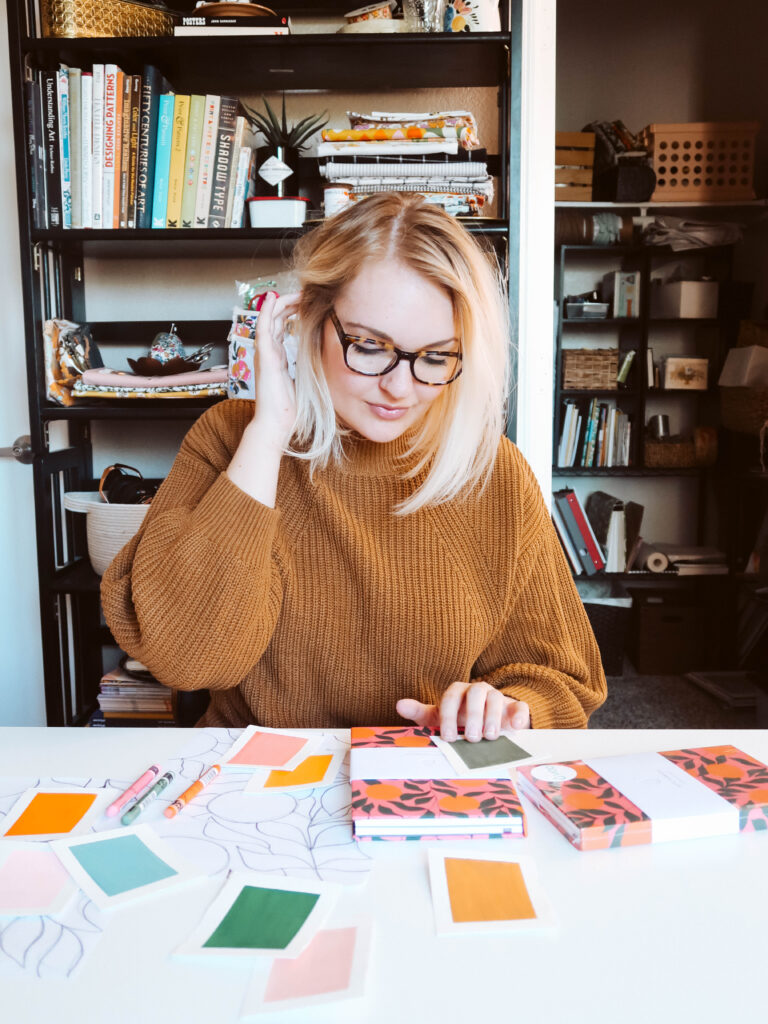 Based in Phoenix, Arizona, surface designer and illustrator Dylan Mierzwinski is known for her whimsical botanical designs, which are now available on peel and stick NuWallpaper!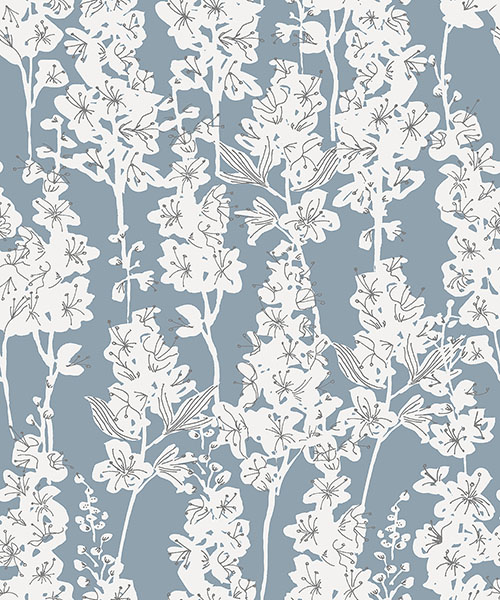 Dylan told us that her inspiration for these beautiful designs comes from many sources, but that each design flows through her hybrid creative process, starting with analog media like pencil, marker, paint, and then moving to a digital medium to render the pieces together to create unexpectedly beautiful designs.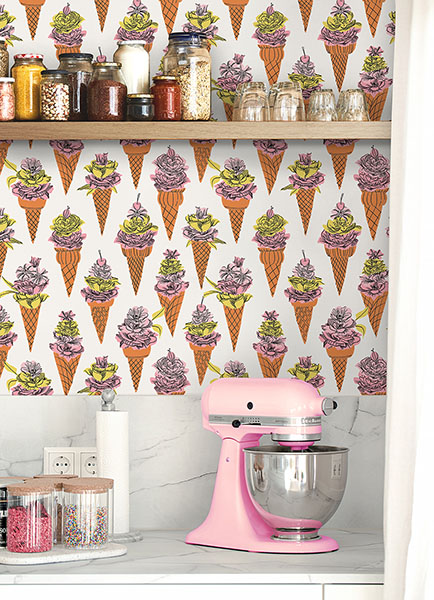 "Take the Floral Ice Cream cones – they're lovely and beautiful, but designed to have a big, chilly bite taken out of them. Scooped on top of a cone like a casual summer treat," Dylan told us in reference to her designs. "The crawling larkspur are graceful in their height and frill, but reduced to minimal colors, you see their wild shapes really pop. That's the juxtaposition I'm inspired by, and I think comes through in this collaboration."
This vibrant collection – full of bustling movement, bold colors, and beautiful botanicals – is made to accentuate a home that values a little fanciness and a little fun.
A firm believer that home is a place to be celebrated, Dylan envisions her collection living in a home in which aesthetic choices are considered thoughtfully, but going big is encouraged greatly.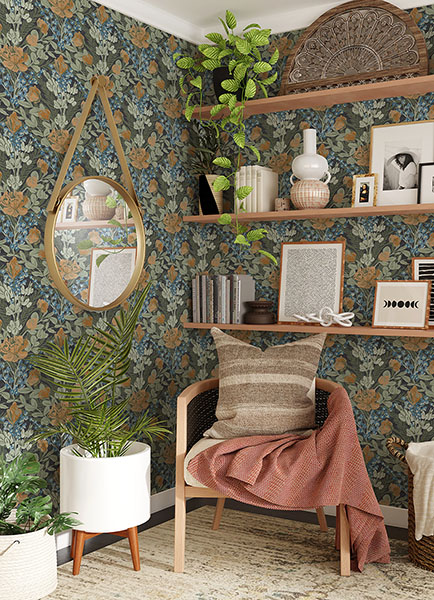 "I picture a small, vintage kitchenette with the floral ice cream cones in open-shelf-lined walls; the sage larkspur dancing along during dinner; dark Moody June Blooms setting the vibe in a powder room; a happy tangle of May blooms while you fold (or ignore) the laundry." – Dylan M
Dylan's collection in collaboration with WallPops is now available and ready to add some vibrant personality to your home. Head to wallpops.com now to shop the collection, order samples, and create a space full of cheeky color and fanciful florals.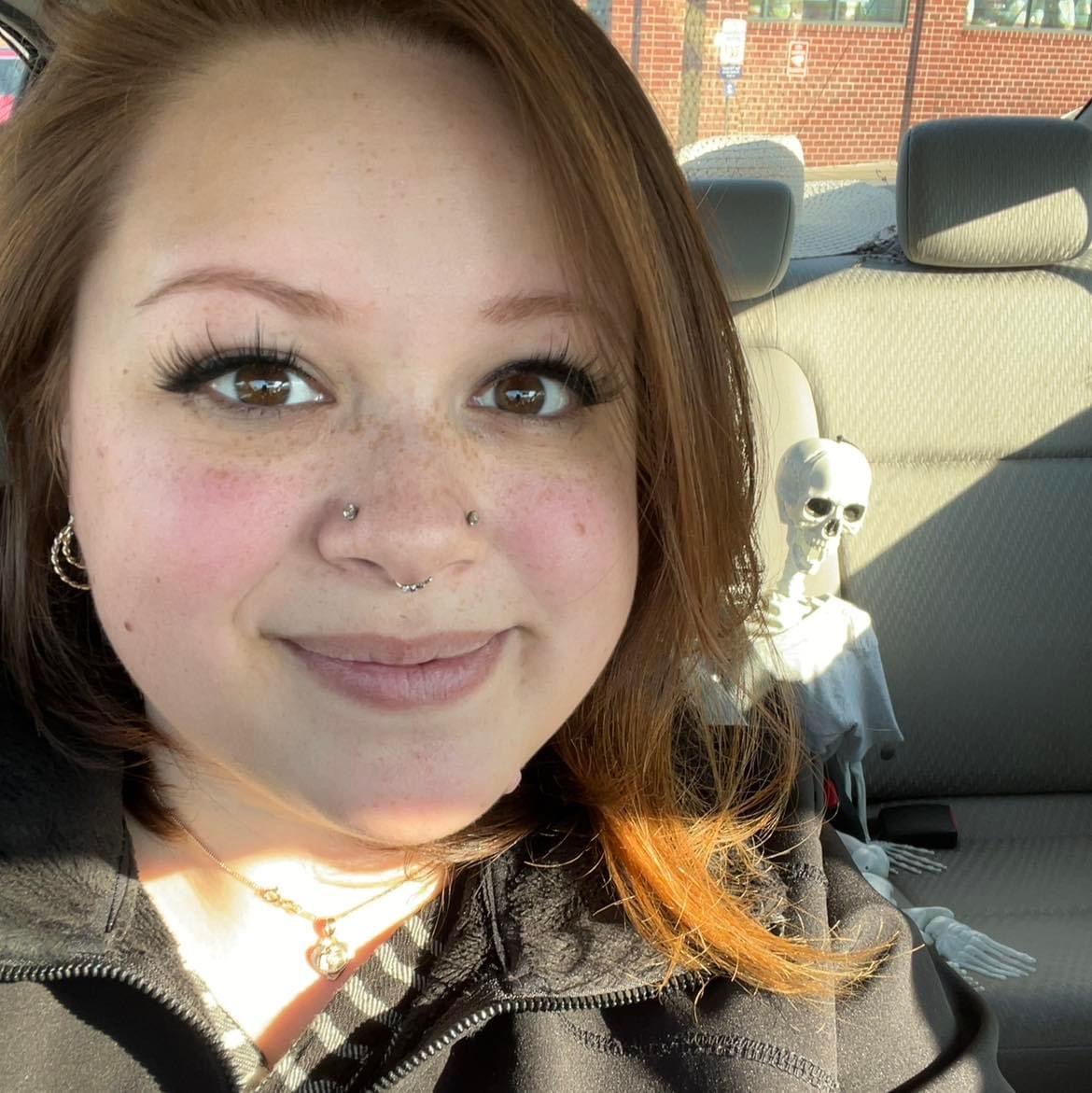 Hannah is the Marketing Communications Coordinator for Brewster Home Fashions. A dedicated design enthusiast with a passion for creating, her drive to bring ideas to reality never runs dry. In her free time, you will find her painting, arranging flowers, or curating décor ideas for her dream bohemian-styled home. Connect with Hannah through our social channels or here on LinkedIn!