Pineapples!!!! Not only are they a delicious fruit, they are also a fun home decor accessory.
We are loving this sweet summer trend, so we've rounded up some of our favorite items for your to turn your home into a tropical paradise!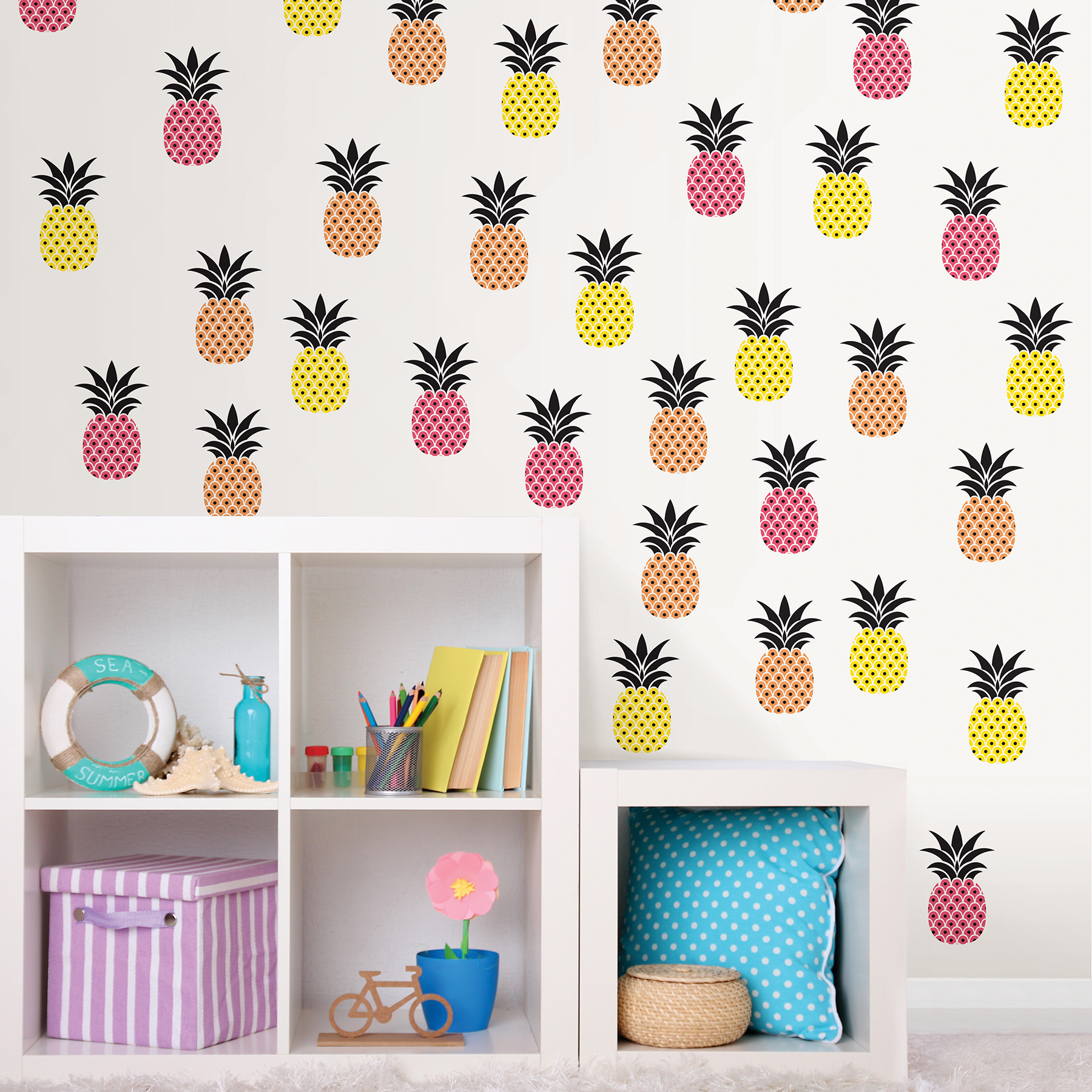 These mini pineapple wall decals are perfect for a kid's room. The fun pink, orange, and yellow fruits add a splash of color to walls or any other smooth flat surface. Try them out on a laptop cover, refrigerator, or even the back of a shelf!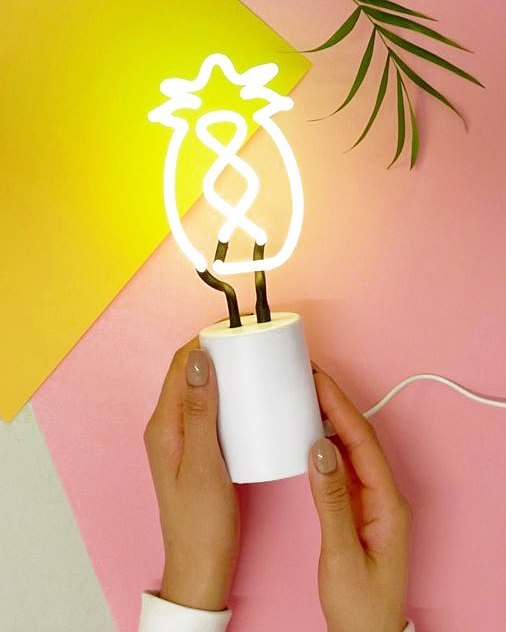 This neon pineapple light is so fun! The stand can be placed anywhere you need a little extra light and whimsy.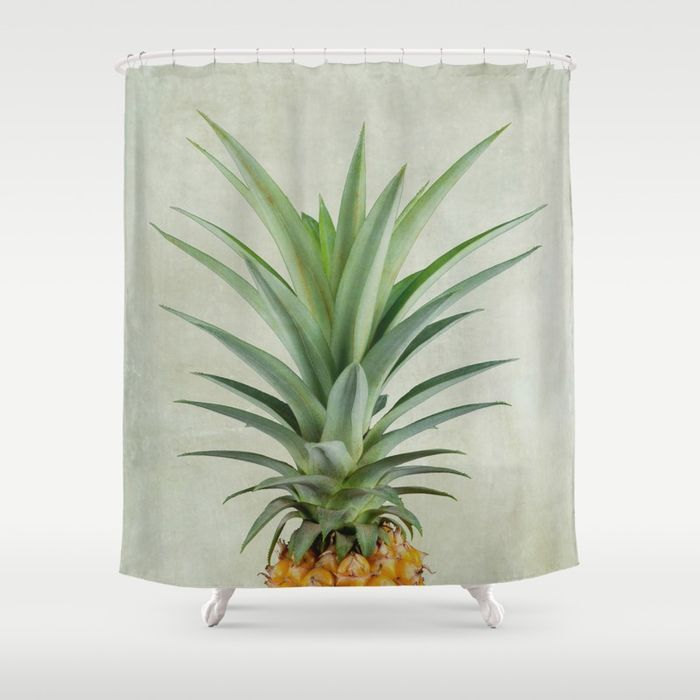 Turn your shower into a tropical paradise with this pineapple shower curtain. Now you can pretend you're bathing in an outdoor cabana under the blue skies of Hawaii.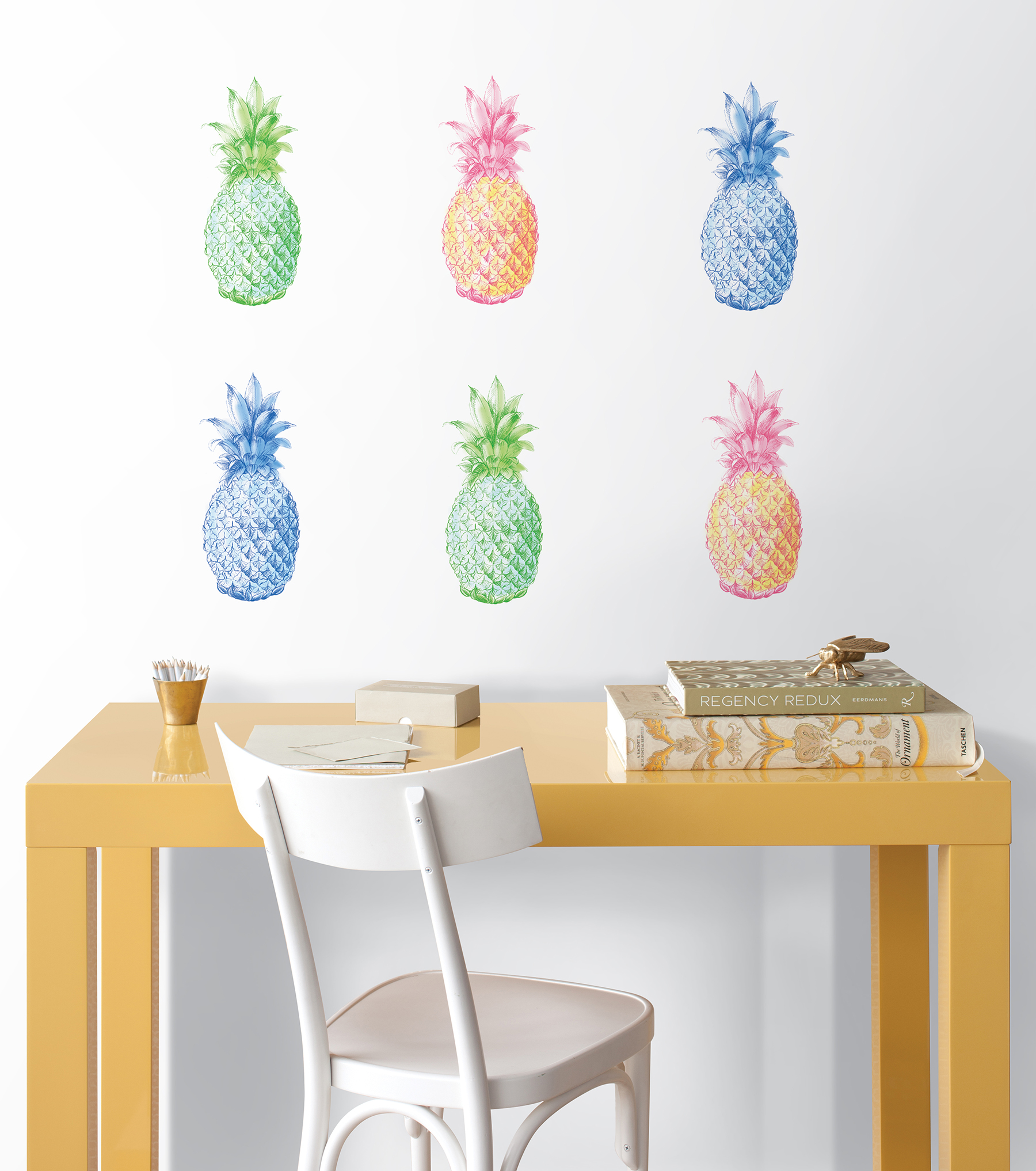 These pop art pineapples wall decals are a psychedelic take on the trend. In shades of green, blue, and pink, the illustration style fruits are an artistic take on the trend.

This gold pineapple candle doubles as an awesome decor piece. Pop the top off to light the candle and place it back on when you're done. The high shine finish adds extra sparkle.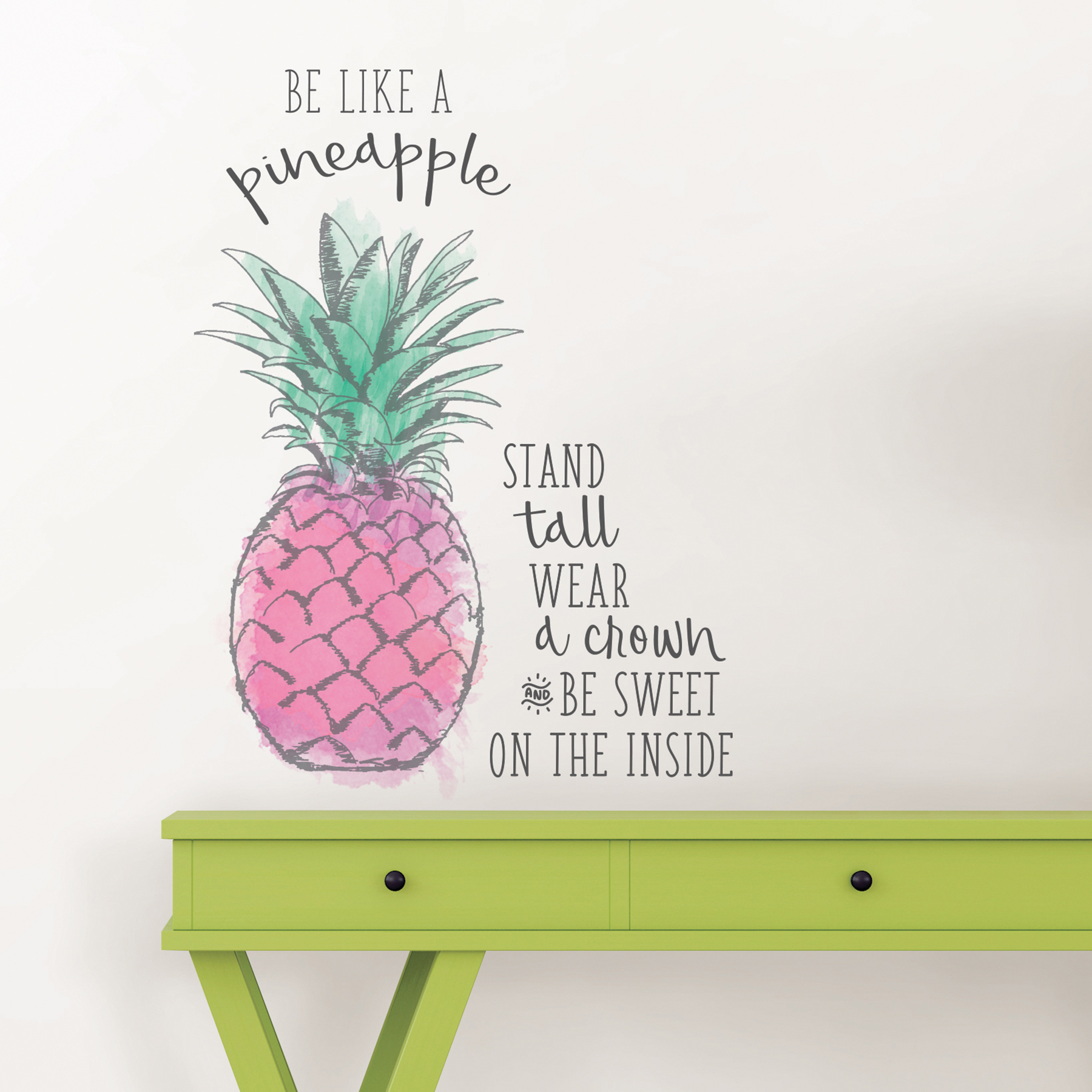 Add inspiration and style to your room with this pineapple wall quote decal! The pink and green pineapple is accented with the phrase, Be like a pineapple: stand tall, wear a crown, and be sweet on the inside! The peel and stick design makes it super easy to apply and safe for walls.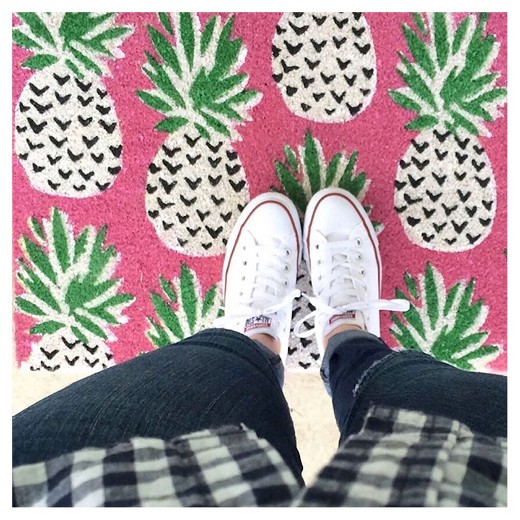 How fun is this pink pineapple door mat!? Is there a better way to welcome your guest and yourself home every day? The colorful design will add a little cheer every time you step through the door.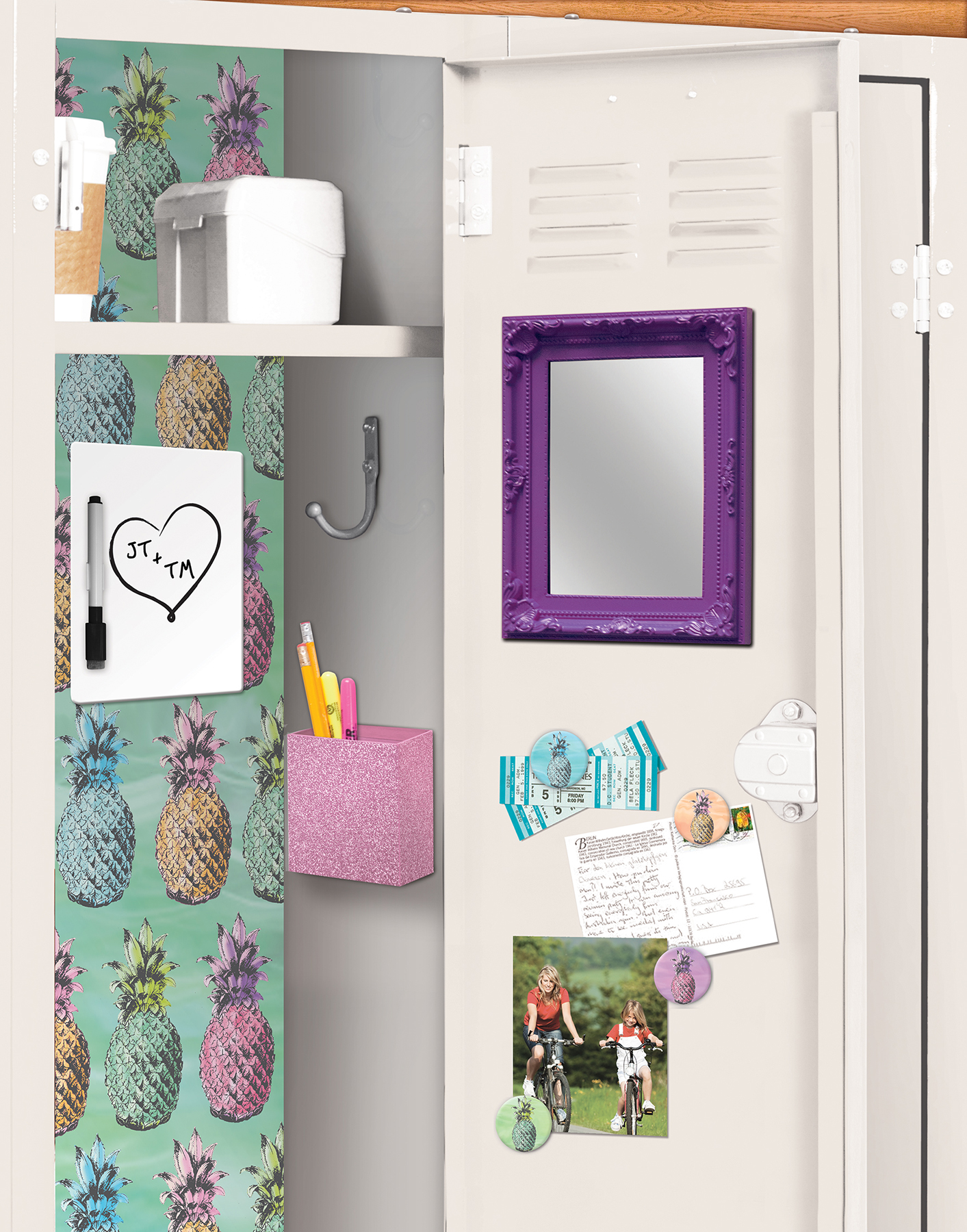 This pineapple decor isn't reserved just for home, keep up your favorite style at school with this pineapple locker decorating kit. With wallpaper, a dry erase board, a pink glitter pencil holder, and a purple frame, this kit has everything you need to decorate your locker.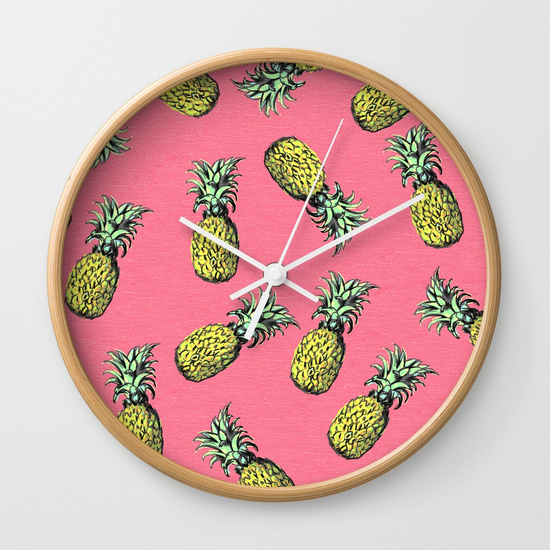 Who says clocks are boring? This pink pineapple clock is full of pizzazz! Without numbers, you may struggle to actually tell the time, but that's what phones are for anyway. Let's be real, this is a wall art piece.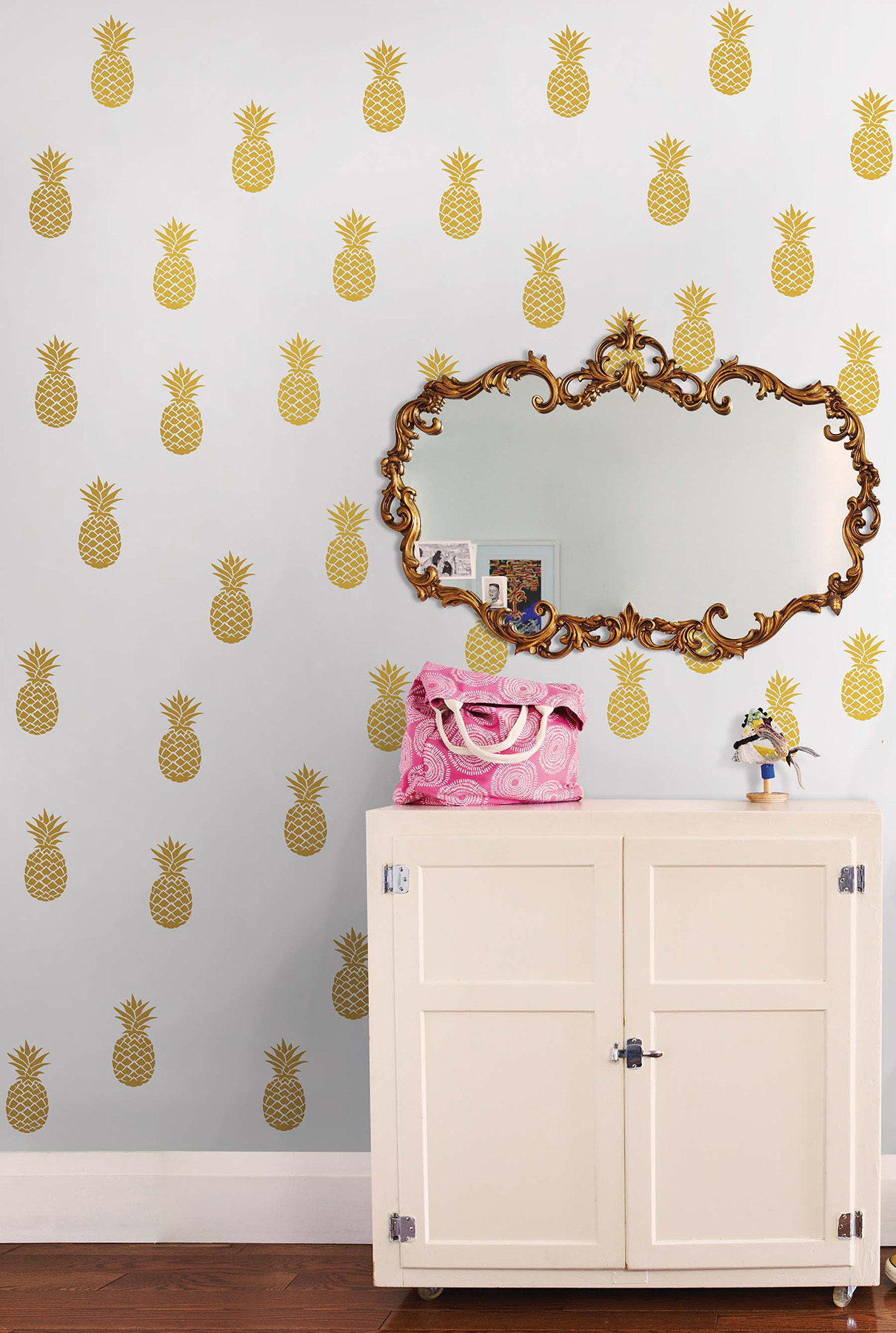 Gold pineapple wall decals, that more could you ask for!? These metallic gold decals are such a fun way to decorate walls, phone cases, and create your own wall art.
Watch the video below to see how we created these fun projects:

Let us know which product is your favorite in the comments!