Chic Blue and Grey Removable Wallpapers for Modern Homes
We are so excited to introduce brand new patterns in our line of peel and stick wallpaper! Since premiering last summer, NuWallpaper has revolutionized the way wallpaper can be used.
We have expanded our designs to reflect our favorite trends in home decor. These modern designs have the same style as many traditional wallpapers, from grasscloth to damask, while having the ease of a removable material.
NuWallpaper requires no paste, and can be removed in seconds—all without harming the walls.
Whether you're looking to decorate the walls of a rental apartment, create a sleek feature wall in your home, or create a one-of-a-kind DIY project, NuWallpaper is the perfect solution.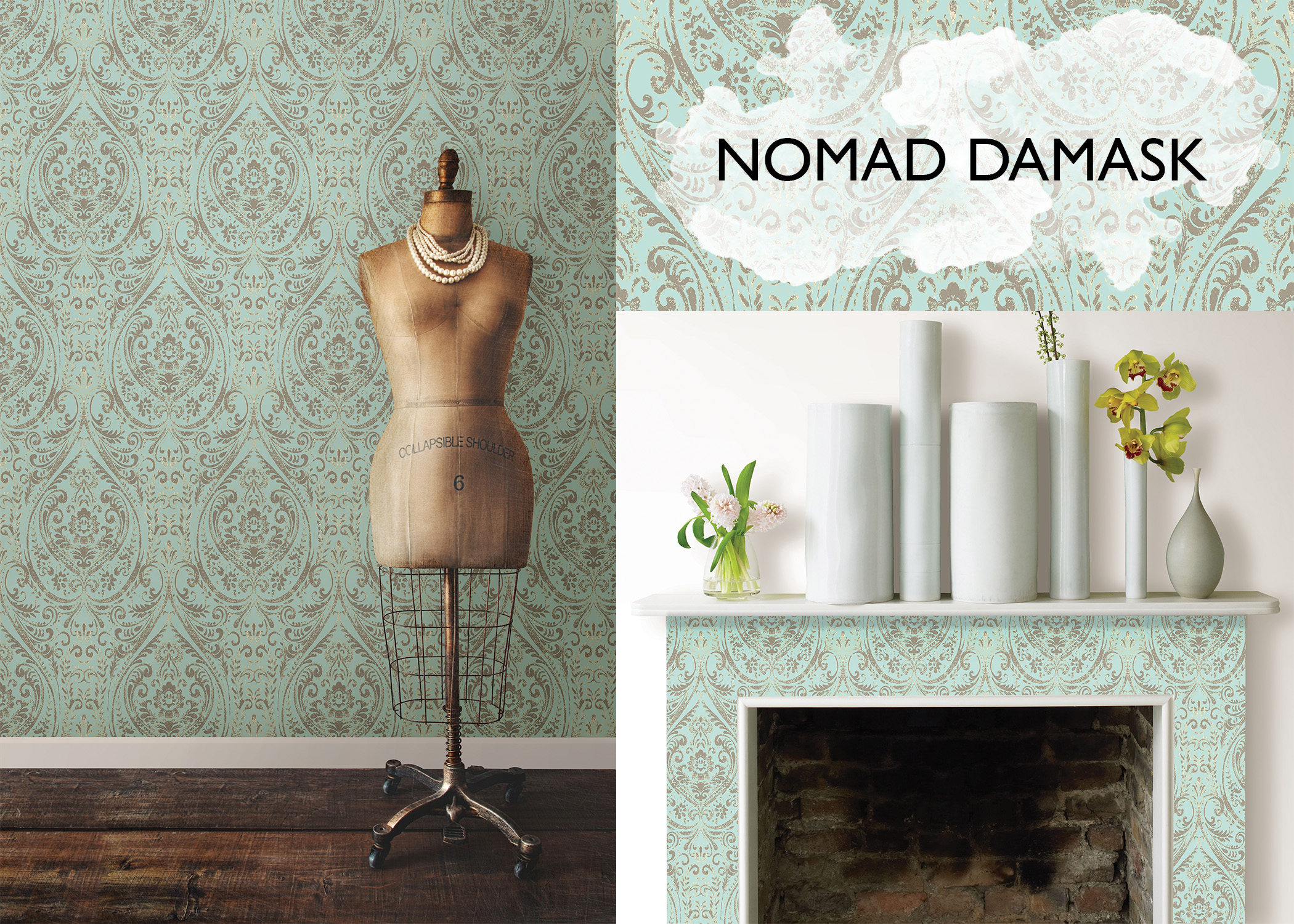 This turquoise damask wallpaper has all the beauty and intricacy of a hand painted masterpiece. Tiny flecks of yellow add an extra bit of detail that brings this design to life.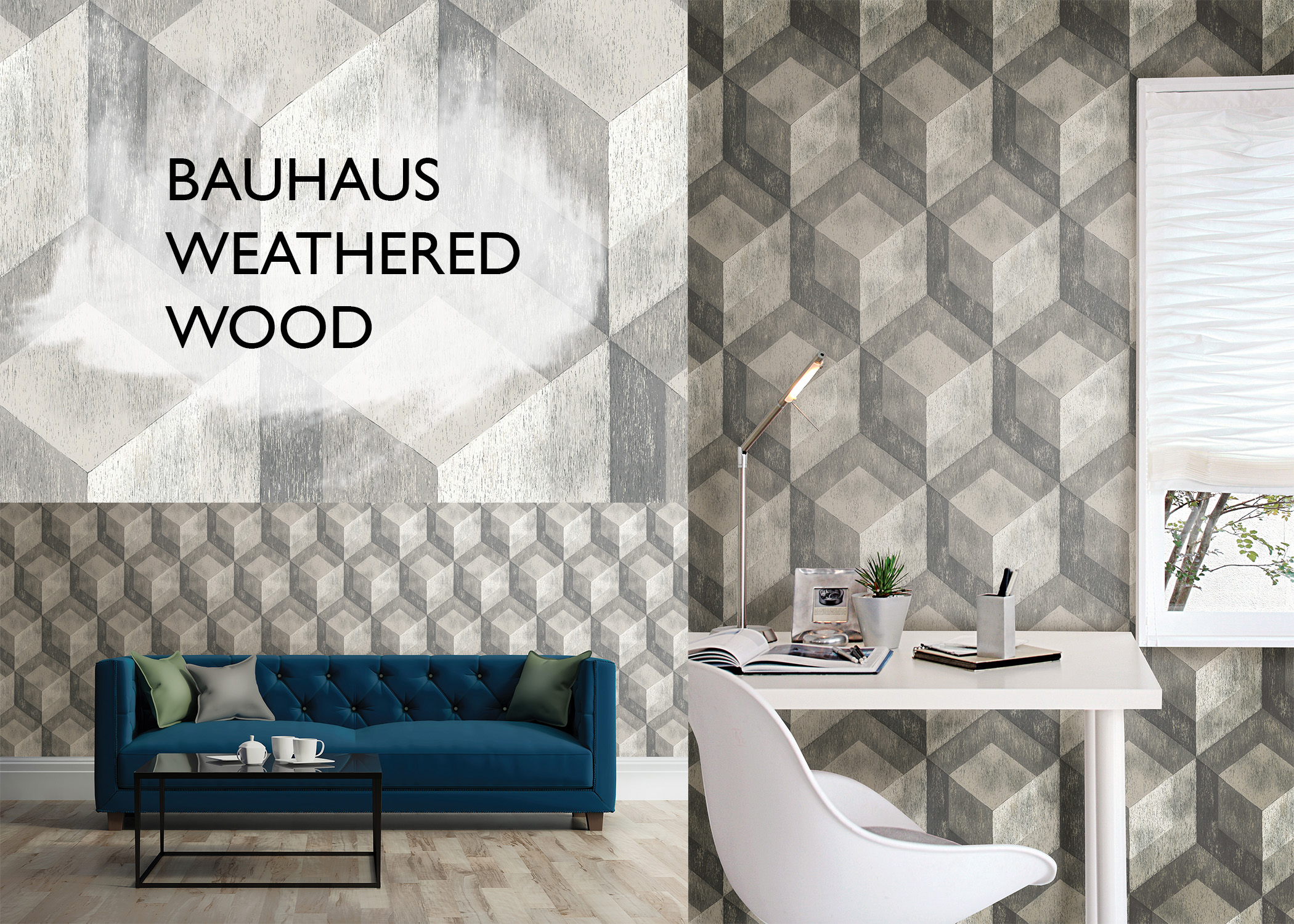 This geometric wood design is the ultimate mix of modern and vintage. The mid-century modern motif gets a fresh look in shades of grey with subtle distressing.
This cloud wallpaper is anything but childish. The grey scale design has a pop art dot print that creates subtle changes in the shadows and highlights.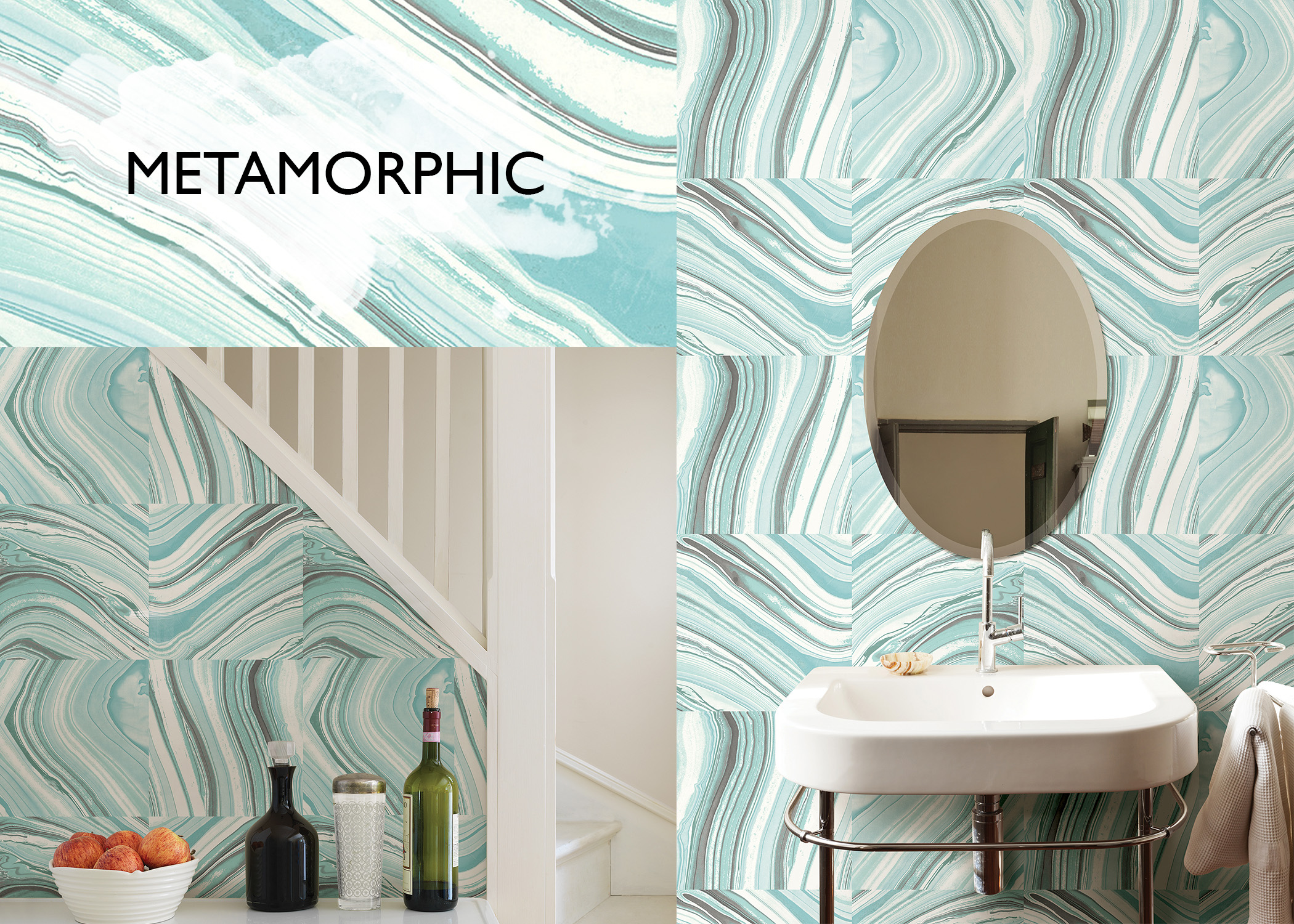 With the look of agate tiles, this blue peel and stick wallpaper would make a stunning feature wall. The large scale design features ten inch squares that highlight the detailed stripes of turquoise, grey, and white.
Whether you live in a loft apartment, or simply dream of it, you can have a city skyline view with this removable wallpaper. The hand drawn design has a light and airy feel with a mixture of classic and modern buildings.
This faux grasscloth removable wallpaper is a stunning addition to any space. The small scale design has an intricate woven look that would add a natural style to any home.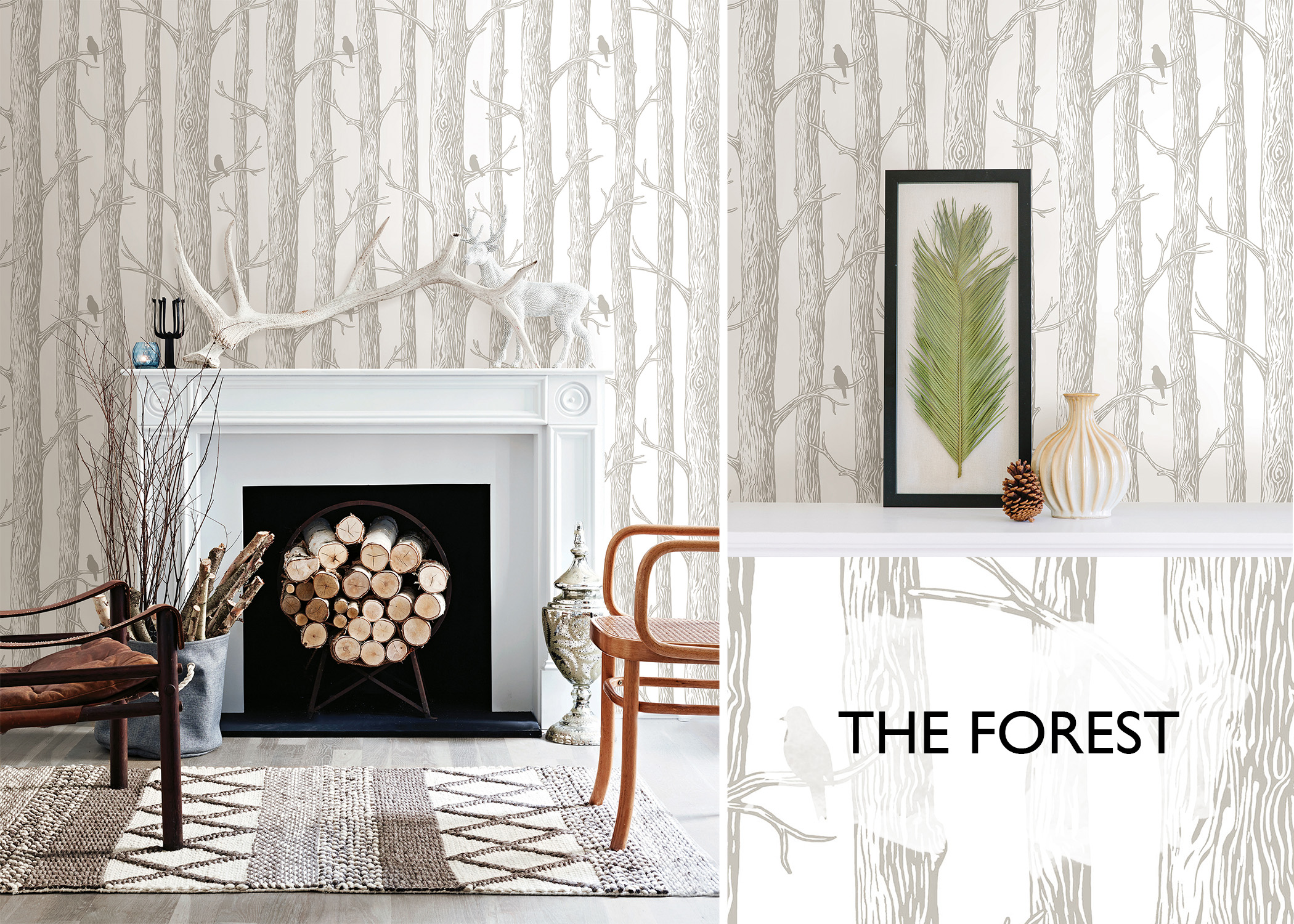 This neutral tree wallpaper has a chic white and grey print with a hand drawn look. The design features a medley of tiny songbirds that add a whimsical touch.