Our Kylver peel and stick wallpaper has been a HIT with our WallPops fans. With its free-spirited quality and modern pattern, it has a bold expressive nature that gives any room an abstract edge. Here's a round-up of our top seven favorite shots of this versatile and unique NuWallpaper in action.
1. Serene Slumber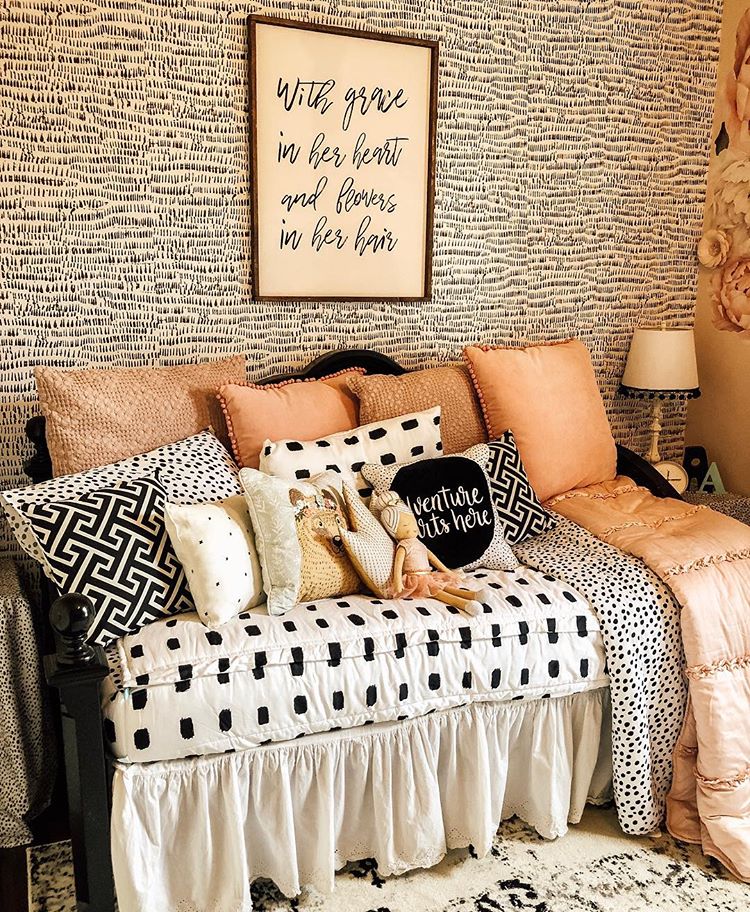 This enchanted room was a bedroom makeover for young girl, and we think it's a dream come true! The lovely pink and white hues pop against Kylver's abstract design, creating a soft and feminine space with a contemporary edge.
2. Army Accredited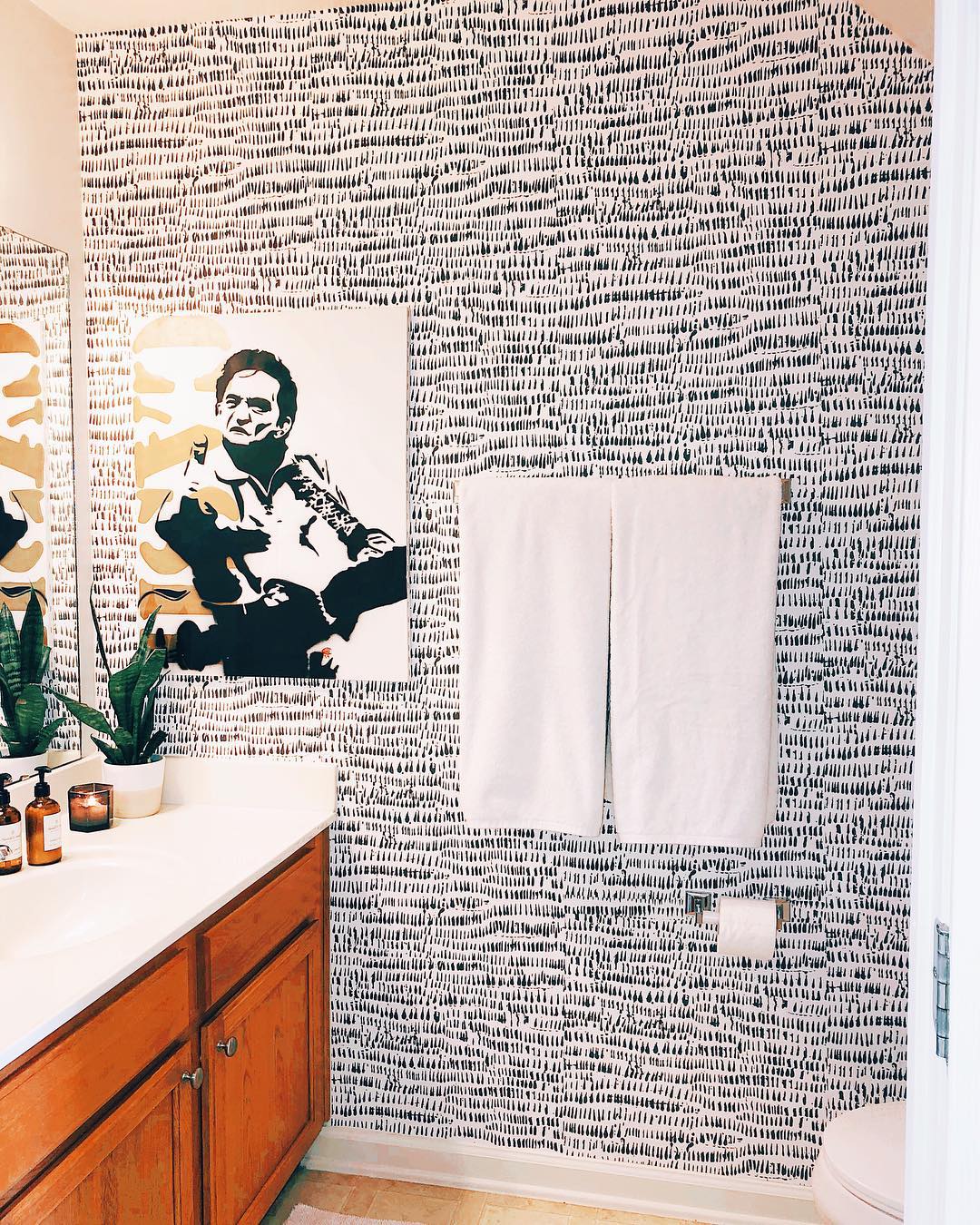 It can seem daunting trying to personalize your home while in the Army due to the constant moving. But Bridget found a way to make her space a home with the help of NuWallpaper! She exclaimed, "This WallPops peel and stick wallpaper is my new obsession, [it's] so easy to put up, and if you do make a mistake it's forgiving!" Reinforcing our easy installation process, Bridget was able to transform her powder room into a unique and fun room!
3. Easy as A,B,C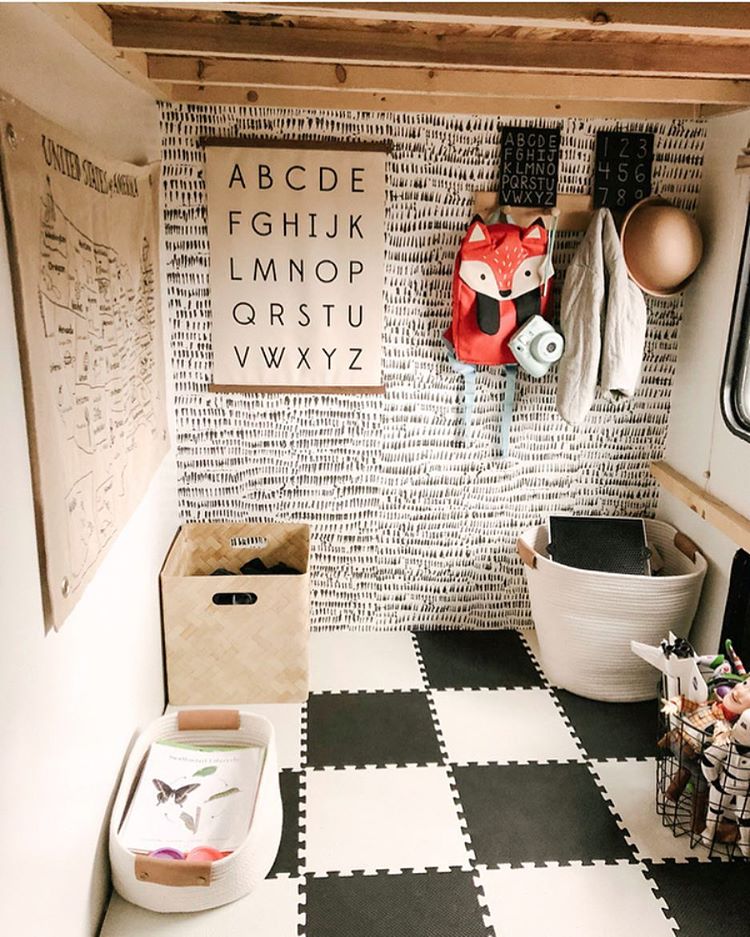 Can you believe this is shot of a room in an RV? We love how Jacqueline utilized every space of her home on wheels and designed this cozy space for her son. The black and white floor perfectly complements the abstract flair of Kylver NuWallpaper. This inviting nook looks like the perfect place to learn, create, and play for a child!
4. Lets Paws and Meditate
Kylver isn't just a print kids will love, but dogs will too! Erin used our Kylver print as a gorgeous feature wall in her relaxing bedroom oasis. Its modern pattern isn't too overwhelming for this small space, and instead adds a lovely sense of texture that both Erin and Clyde and enjoy together.
5. Energize the Entryway
Our Kylver NuWallpaper is perfect for accentuating small spaces. Emily used this design to add an animated vibe to her entryway. Its brushstroke pattern adds a sense of intrigue and texture to the space without being overwhelming.
6. #ClosetGoals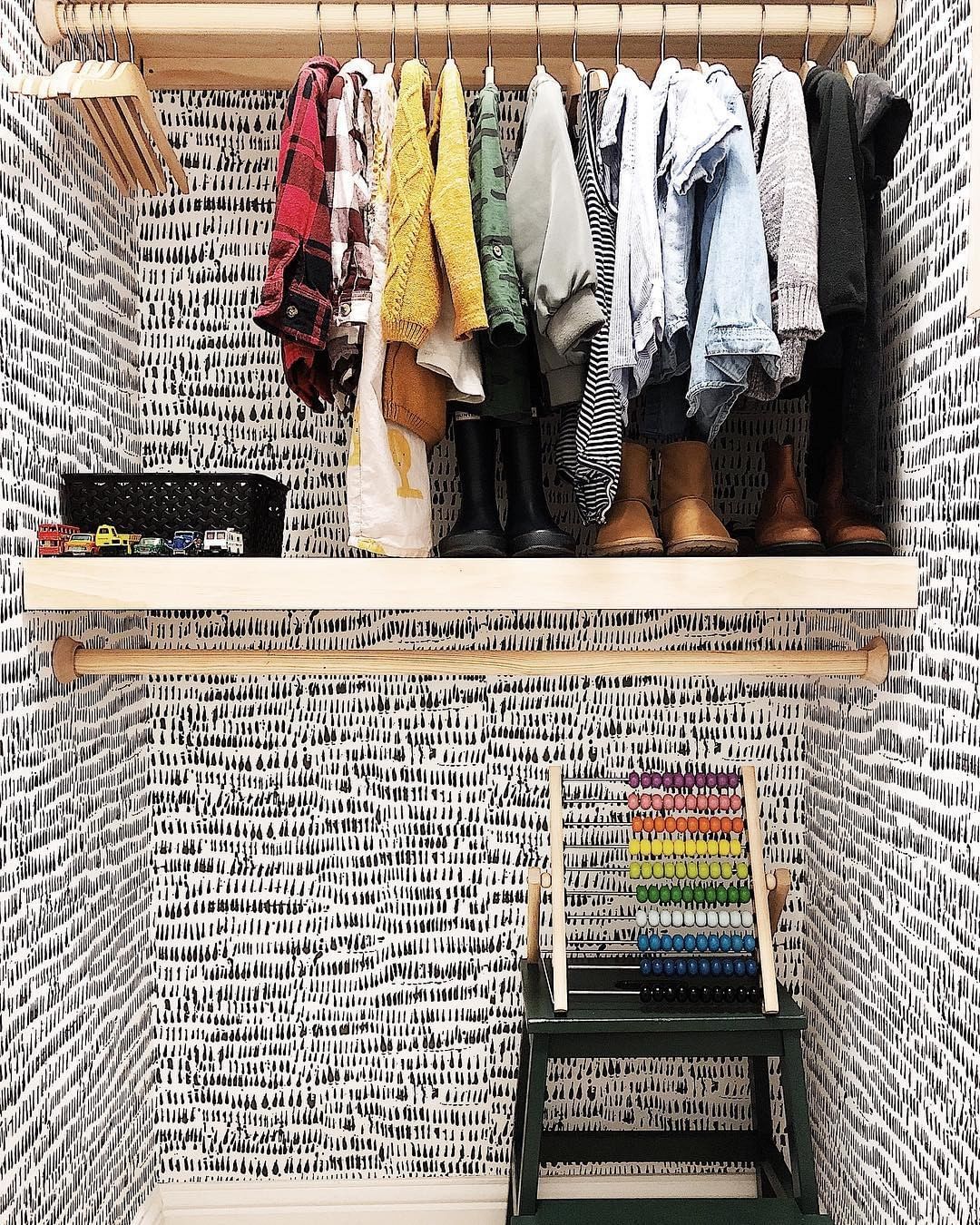 One of the more forgotten spaces of the home, closets don't seem to get enough design love. Well kiss those days goodbye, because our Kylver NuWallpaper is perfect for all of the nooks and crannies in your home! With a black and white brushstroke print, this contemporary pattern will make all of your clothes stand out with a bold flair.
7. Stairway to Kylver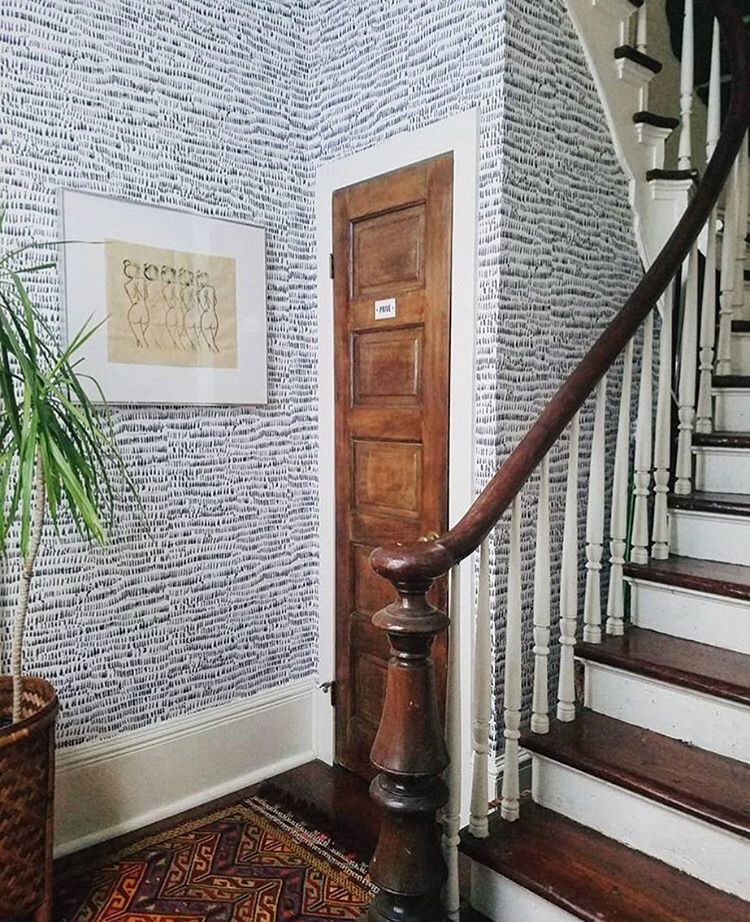 With its inviting and eye-catching design, this peel and stick wallpaper looks charming in the foyer of a home. Welcoming guests and leading them up the stairwell, our Kylver design has an intriguing flair that will make visitors wonder what other marvelous prints linger in this chic home.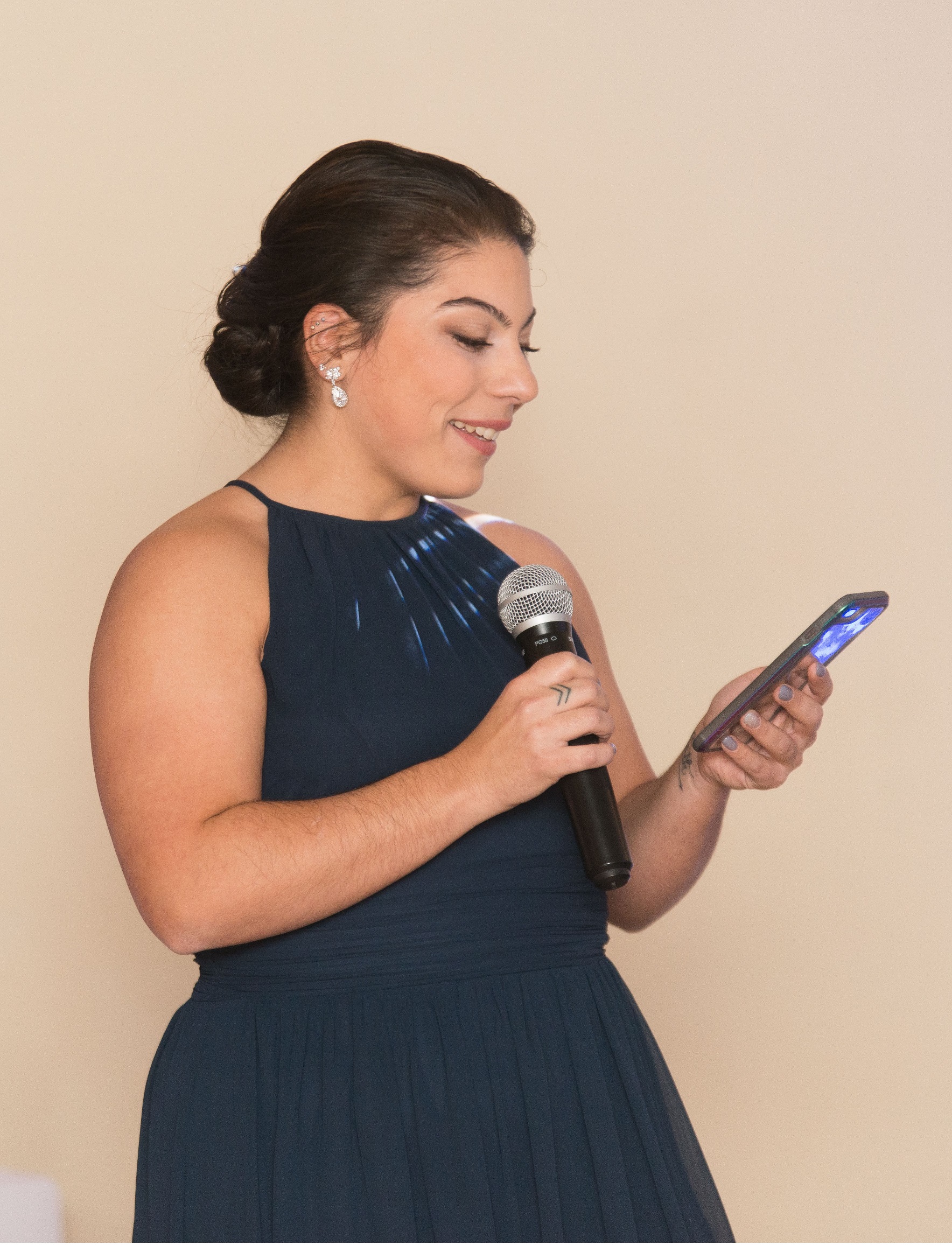 Andrea Greeson is the Digital Marketing Specialist for WallPops and Brewster Home Fashions. Having a passion for social media, creating blog content, and developing relationships with influencers, she balances being a competitive strength athlete after work hours and is a stylish fashion devotee 24/7. With an individual style embodying everything bohemian, you're sure to feel her eclectic energy through her work. Connect with her through the companies social channels or here on LinkedIn!