Today we're coming to you with a brand new peel and stick NuWallpaper project!
This home office was in need of a more mature update, so we changed up the walls with our Ramie Linen NuWallpaper and added just a few accessories for a totally new look! The entire process was quick and easy. Within a few hours the space was transformed.
The Ramie Linen print has a gold metallic finish that has just the right amount of shine. The linen texture adds a little visual interest while maintaining a simple design. The peel and stick material makes this perfect for rentals! You can take the wallpaper down in minutes with no special tools or removal solutions.
Watch the video to see how it's done!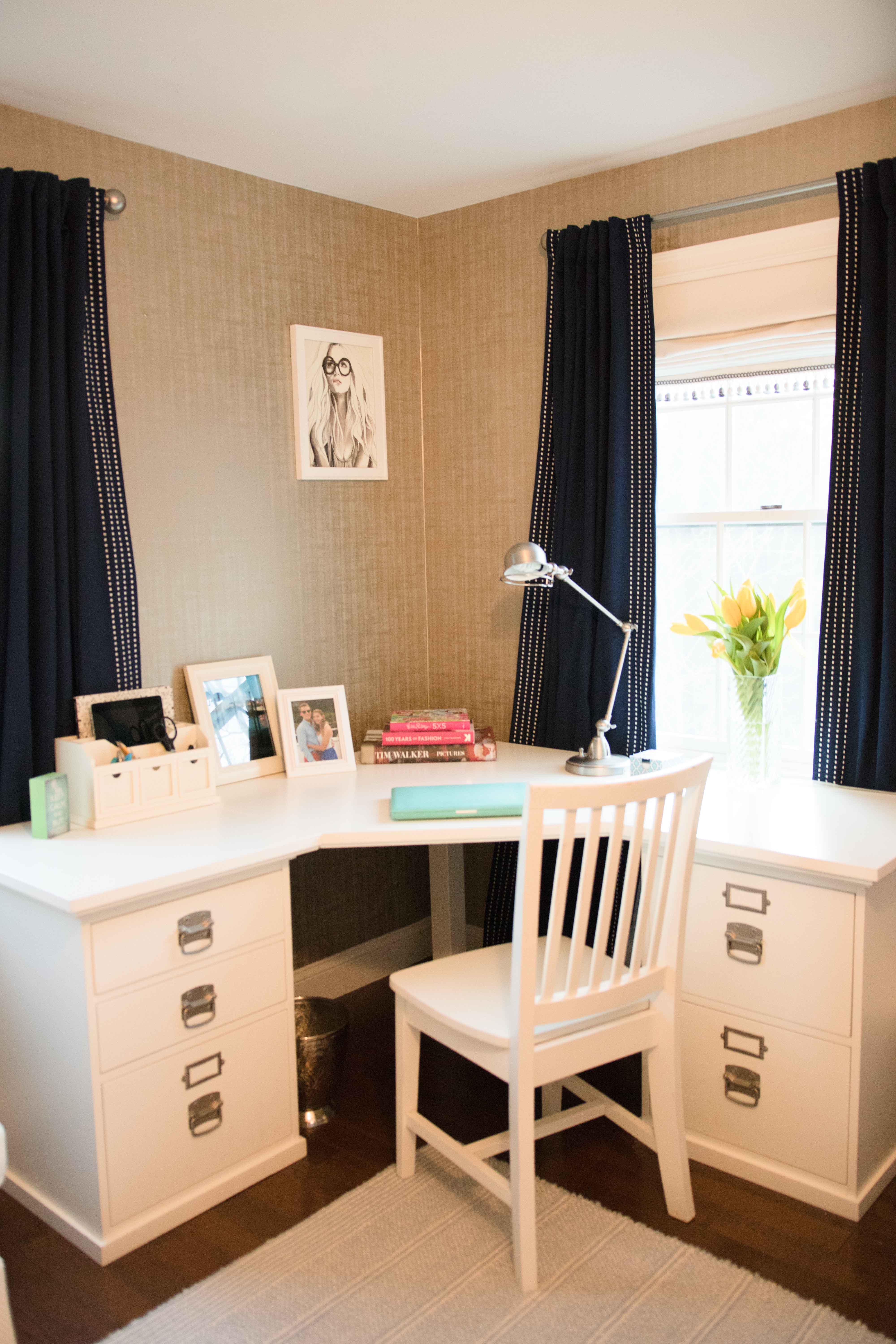 The corner desk fills up the space while providing plenty of storage and style.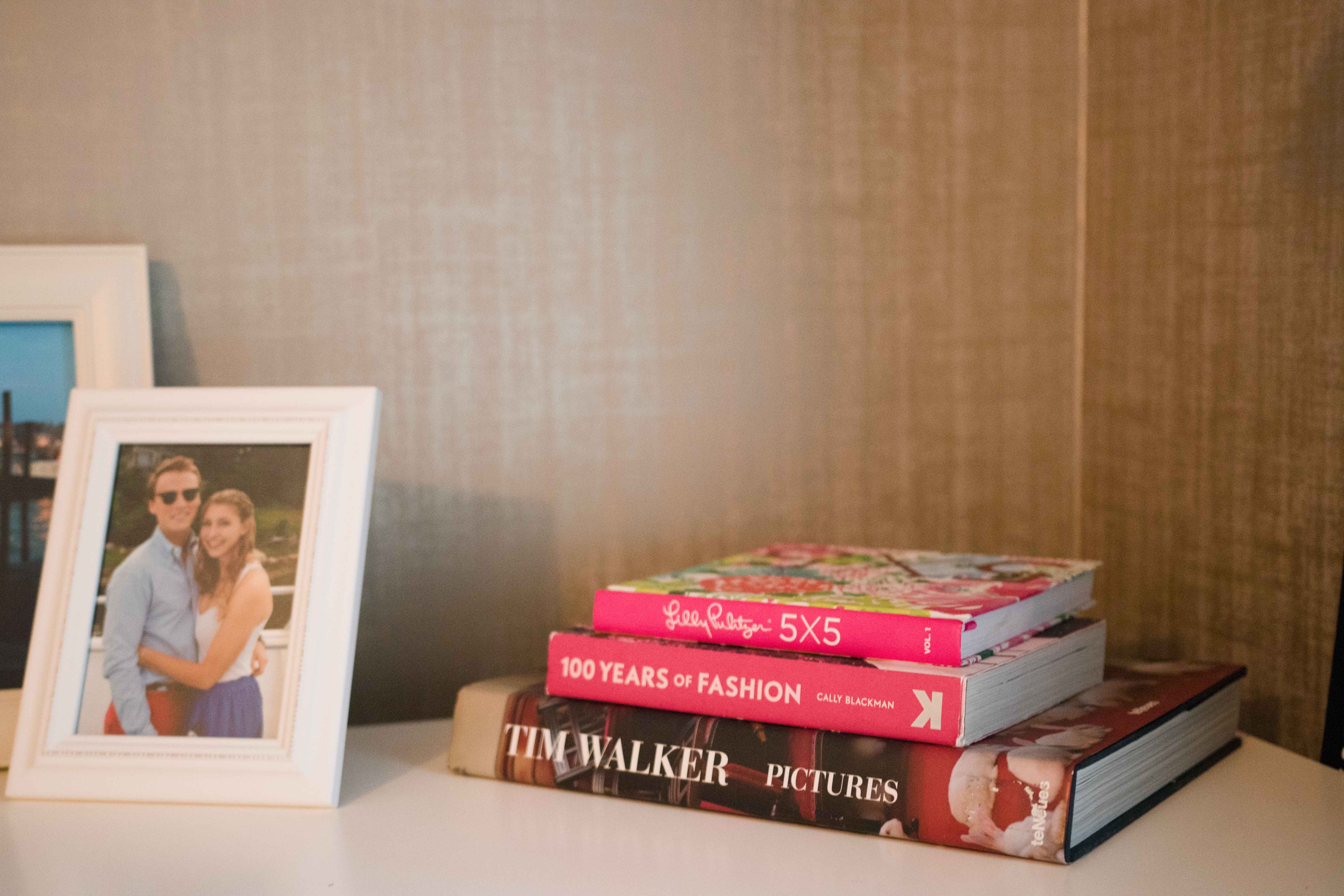 Art books are the perfect go-to inspiration to have on hand when you're in a creative rut.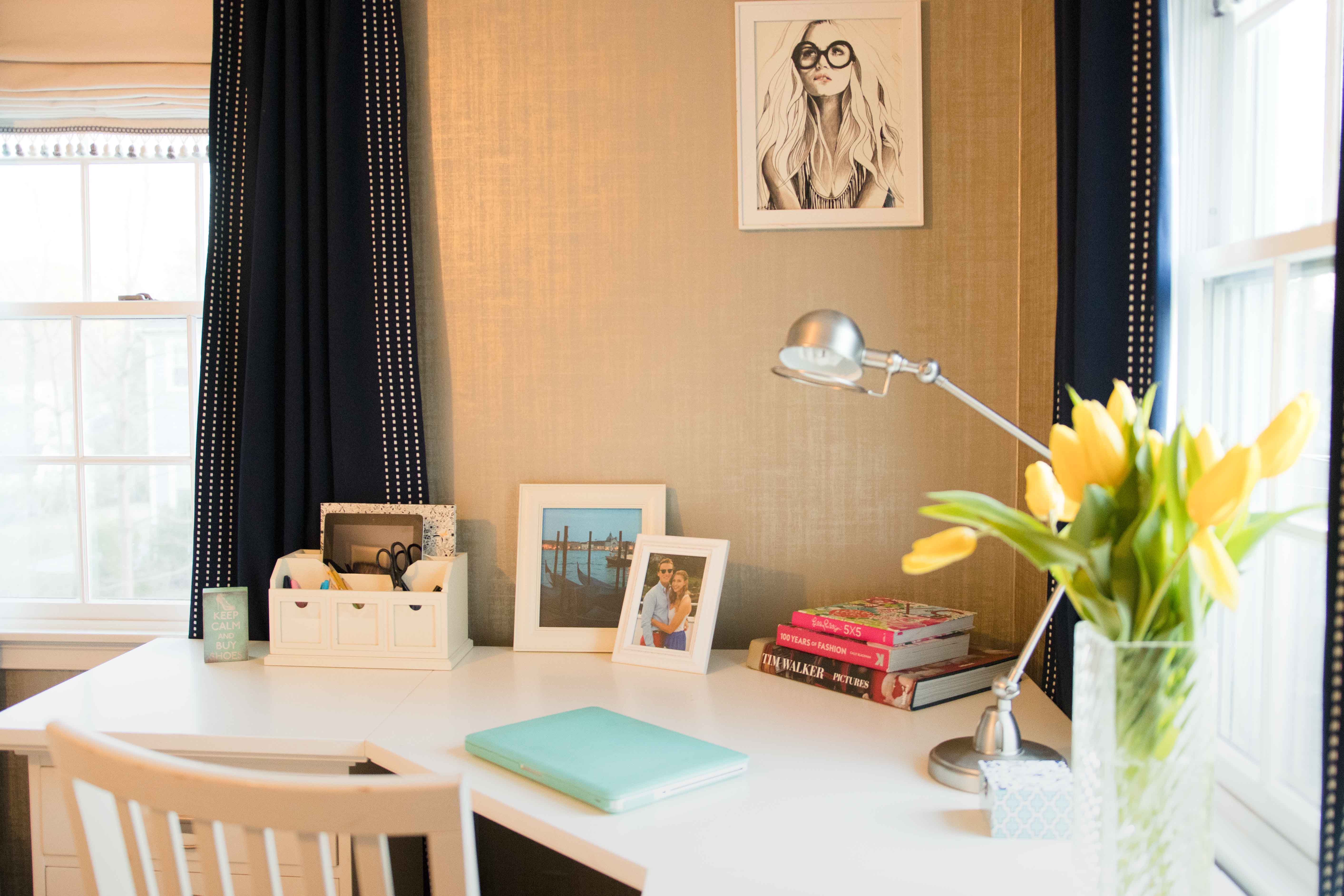 Twin windows pour in light and allow the wallpaper to shine!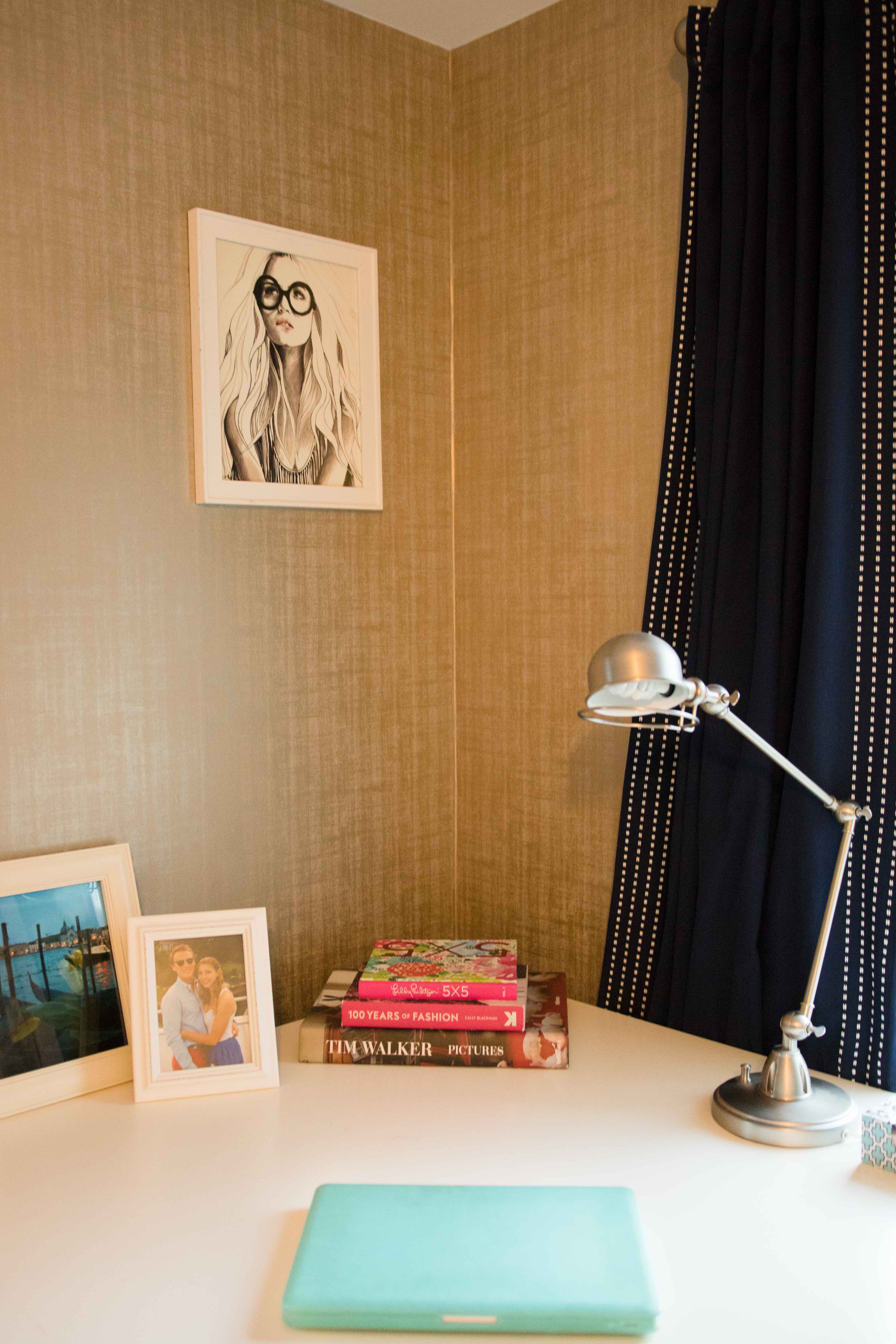 Artwork hung on the wall is the perfect way to personalize your space!