We understand how not being in the office could impact your ability to stay focused. While you may be working from home, you surely do not have to subject yourself to staring at blank walls or a less than fab work area. One of the biggest perks of working from home is having the ability to decorate your space to your liking! You are entitled to a happy, light, and comforting space to ensure that you are in a positive environment to get your work done. Here are our top four tips to keep in mind when designing your home office space.
Tip #1: Claim Your Space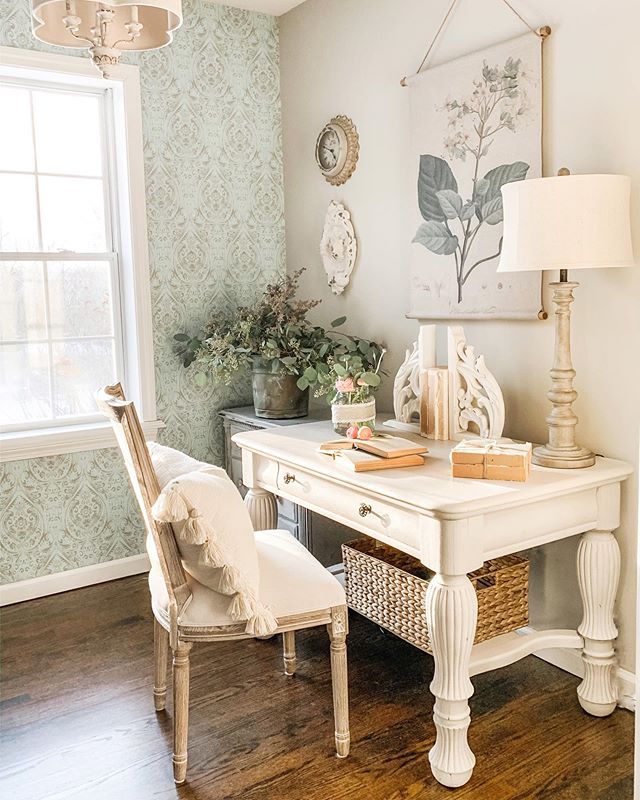 The first thing on our list is establishing where your workspace will be located. Designating a specific work area in the home can help keep the mind in work mode, limiting distractions, and maintaining productivity throughout the day. It's important to differentiate a space besides your sofa or bed when creating your home office so you can separate work and home life. We suggest looking for a room that has natural lighting, as countless studies have shown that it increases productivity, and your mood.
Pam has the perfect feature wall in her home office that incorporates a large window to invite the sunlight in – and of course, our Nomad Damask Peel and Stick Wallpaper! The combination of the light coming in through this window and the metallic details within the damask design elevate the look of her office space.
Tip #2: Get Inspired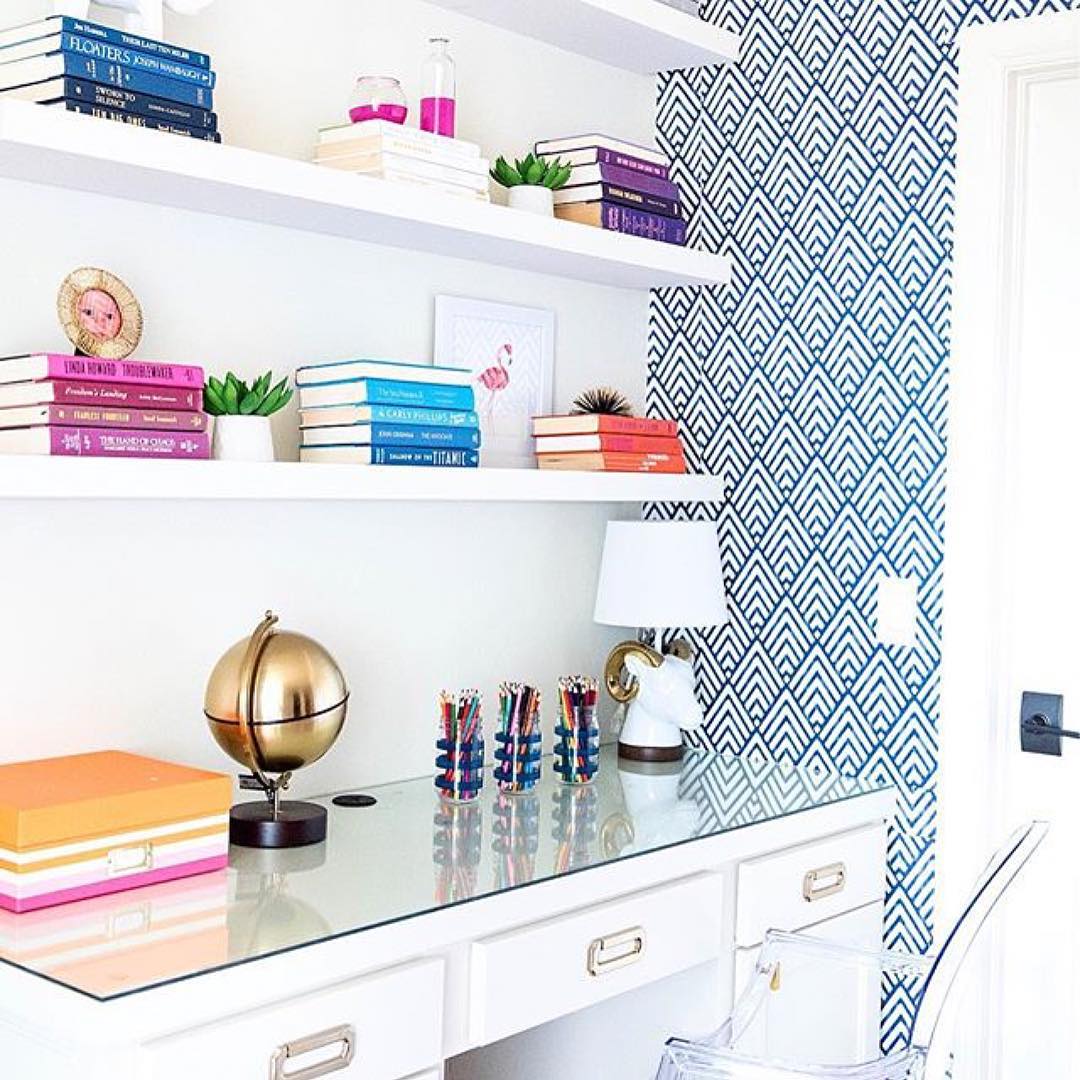 After you've chosen where your office will be, this is where the fun starts! Being able to work from home enables you to design a chic space that reflects your individuality and gets you inspired! Now is the time to add in all the vibrant colors, quotes, and trinkets to energize your space. A fun way to achieve a cheerful and stylish look is with peel and stick wallpaper! Simply apply the paper to the walls, and easily change it out when it's no longer serving your design aesthetic – it is that easy.
Bonus tip: Don't be afraid to crowd the space with the things you love – maximalism is in!
Ashley chose the stunning Arrowhead NuWallpaper for her home office space, and it's the perfect choice if you're looking to achieve a polished and sophisticated look for your own room. With over 100 stylish choices of peel and stick wallpaper – you're sure to find your perfect match.
Tip #3 Add Some Life
Greenery is essential in giving your space a complete fresh and inviting touch! When it comes to choosing the "right" plant for your space – the options are endless. Even if it's a faux potted plant, they still provide your space with a colorful touch
Ana's home office features small potted green plants hanging around her wooden frames, with some fresh plants scattered around the room making this space exude a fresh and inviting energy! Not only is this space beautifully decorated with greenery, but productivity! We love how she made her own dry-erase whiteboard with our NuWallpaper to stay on top of her to-do list!
Tip #4 Organization is Key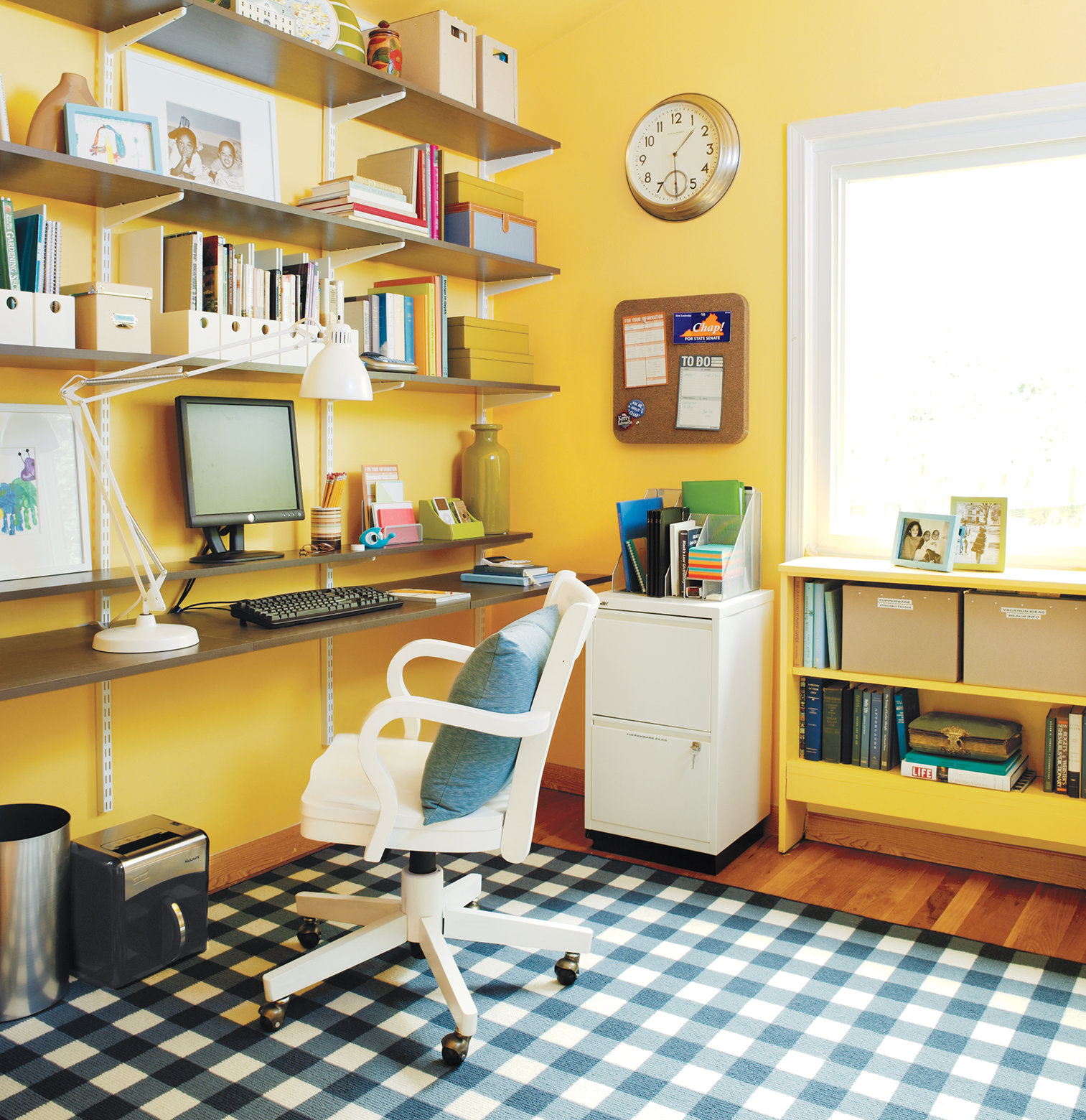 Not only do you want to stay on track with your regular workload, but you also want to optimize your space to ensure it stays tidy! Having a busy area filled with paperwork will clutter the space that you've allotted yourself to work in. One area of space that you can look to for accomplishing this is your vertical space! Adding shelving, or an organization kit prevents items from being shoved away and lost in a drawer or file cabinet.
Show off your home office on Instagram by tagging WallPops, and let us know in the comments below which element you're most excited to bring to your space!
While you're here, learn how WallPops is responding to COVID-19 and the measures we are taking to ensure our staff and customers stay healthy.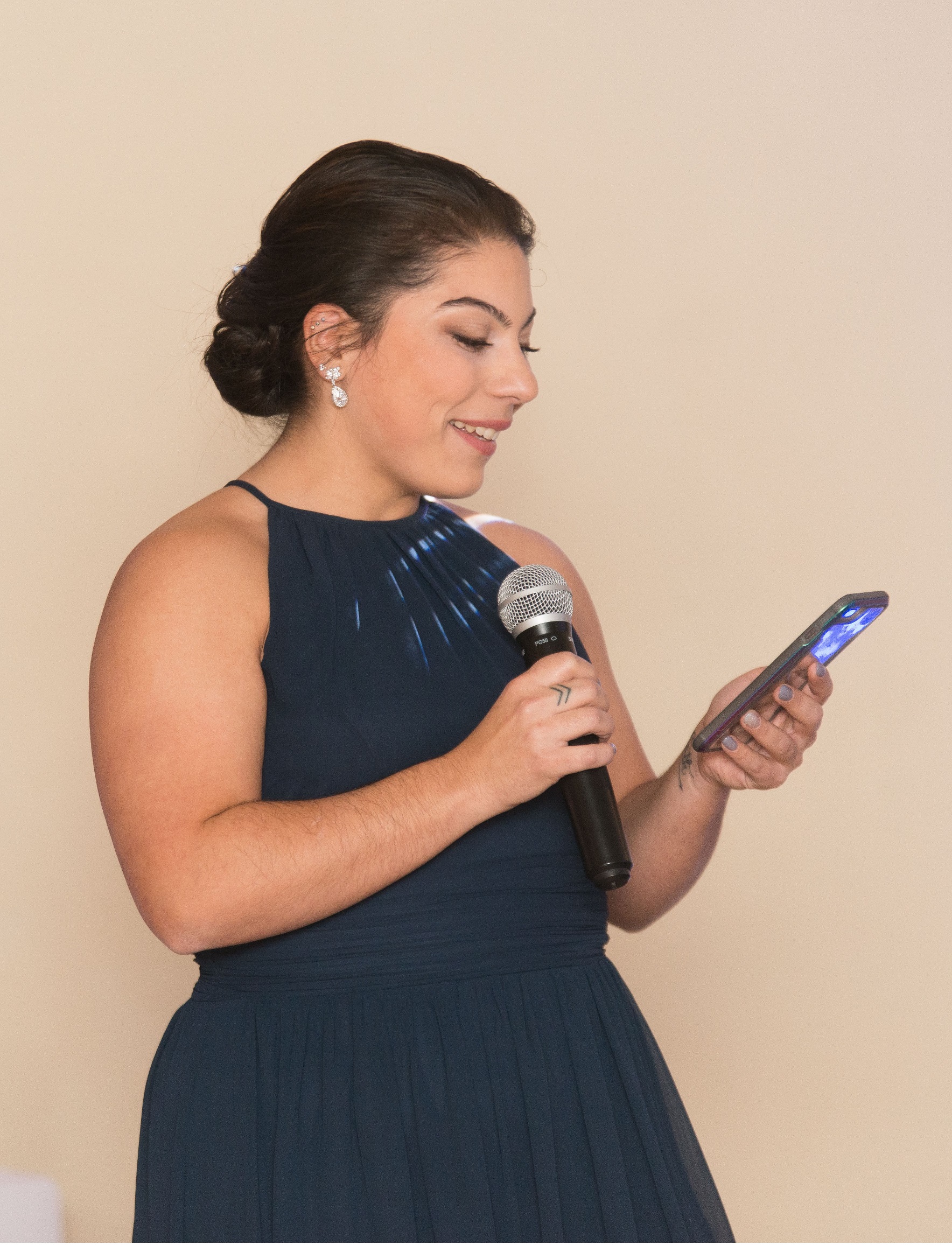 Andrea Greeson is the Digital Marketing Specialist for WallPops and Brewster Home Fashions. Having a passion for social media, creating blog content, and developing relationships with influencers, she balances being a competitive strength athlete after work hours and is a stylish fashion devotee 24/7. With an individual style embodying everything bohemian, you're sure to feel her eclectic energy through her work. Connect with her through the companies social channels or here on LinkedIn!