From an Ugly 80's Built-In to Chic Shiplap Shelves
Our social media director Lauren recently moved into a rental apartment that wasn't exactly her style.
She's been making a ton of changes to the place to make it feel more like a home, while still staying within her rental contract.
For this week's upgrade, Lauren redid a mirrored build-in cabinet with Shiplap NuWallpaper.
The NuWallpaper completely transformed the cabinet, hiding the 80's style mirrors and making it feel updated and modern without any damage!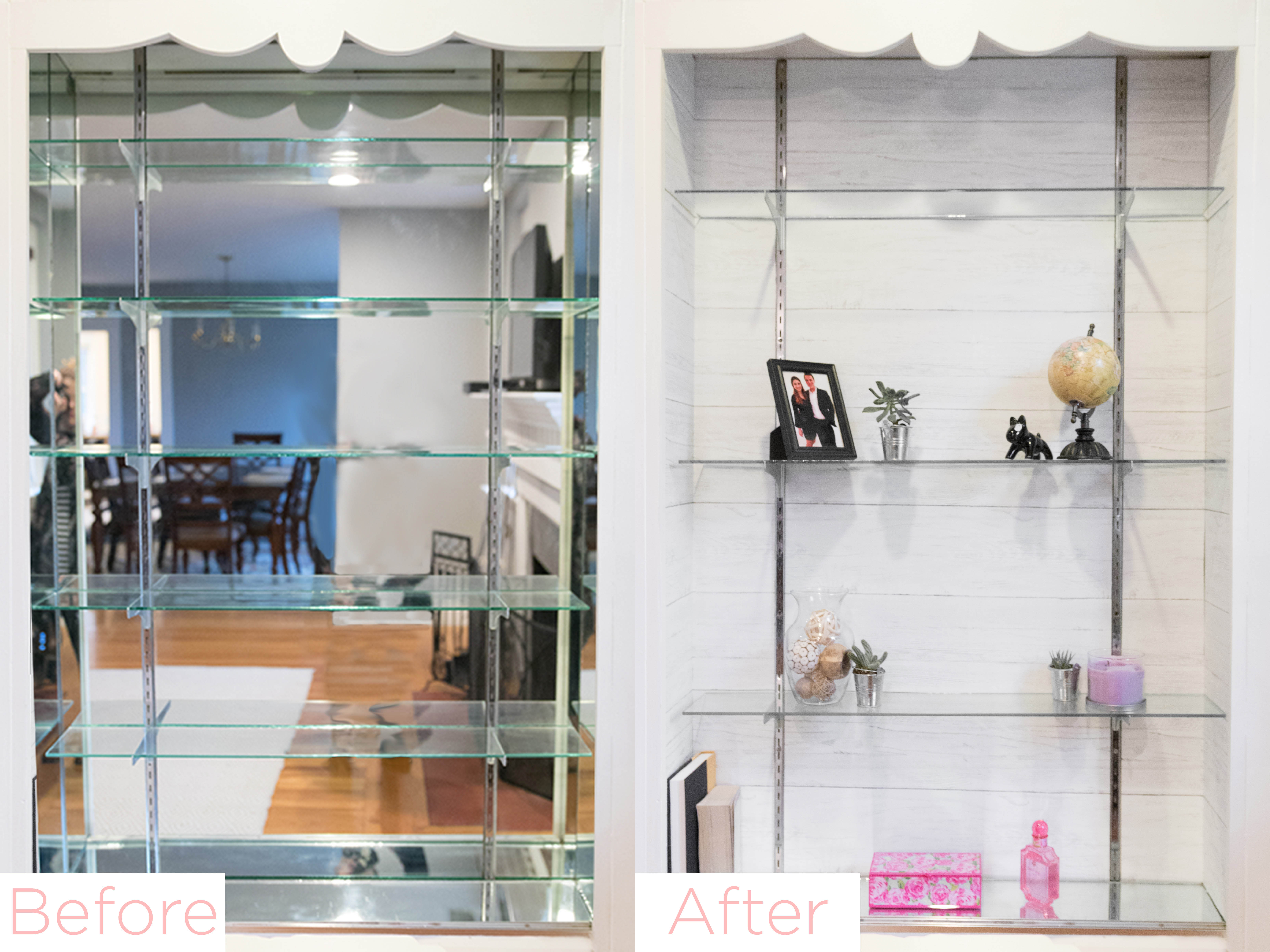 Supplies
Screw Driver
Scissors
Smoothing Tool (a plastic card can work if you don't have a smoother)
Step 1: Remove the shelves hardware from your cabinets.
Step 2: Peel off a few inches of the backing on the NuWallpaper.
Step 3: Apply the NuWallpaper beginning in the upper corner of the cabinet.
Step 4: Slowly peel off the backing and smooth downward.
Step 5: Match up the pattern repeat for the next strips.
Step 6: Cut any excess.
Step 7: Reattach hardware and shelves.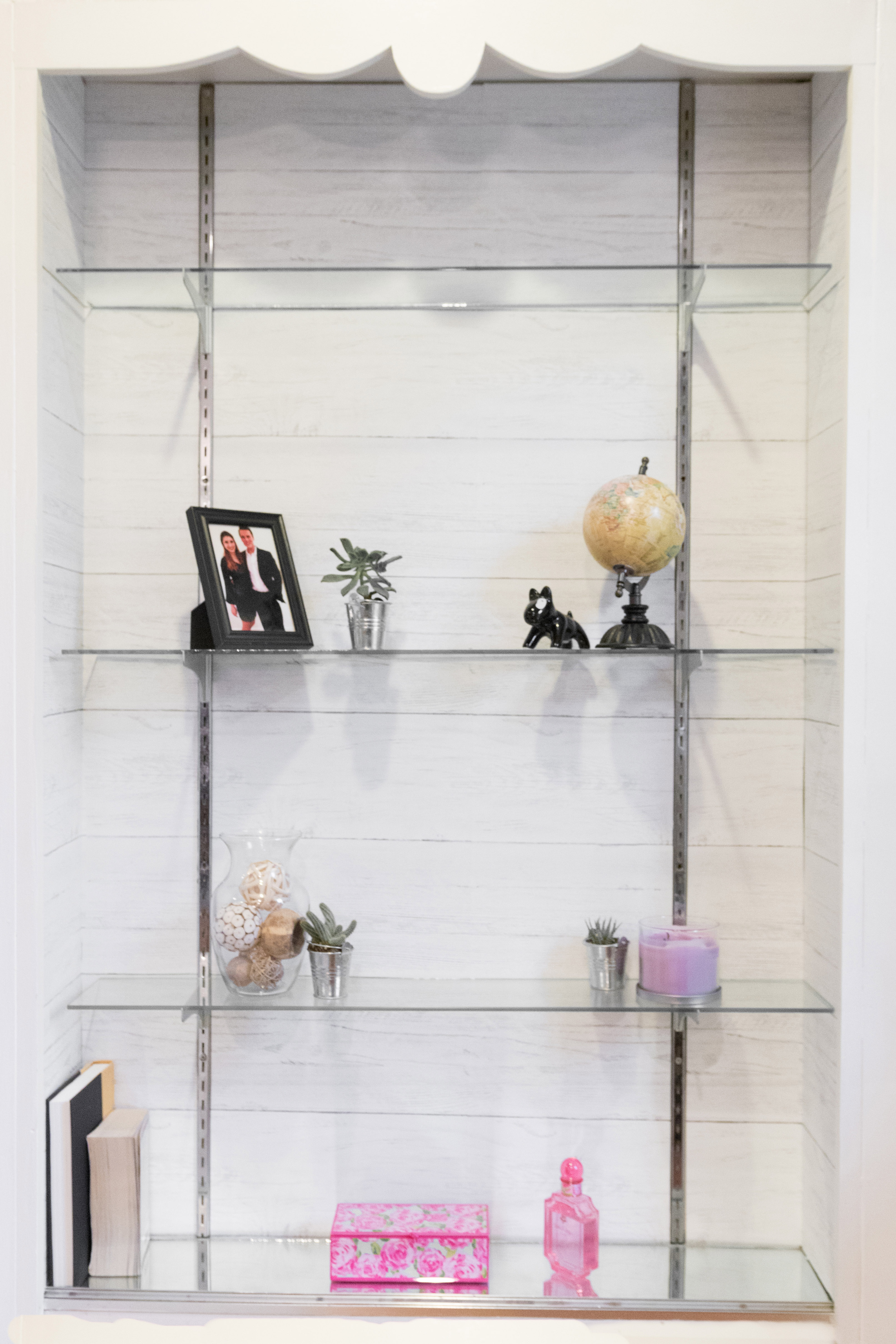 What is the next project on your DIY list?