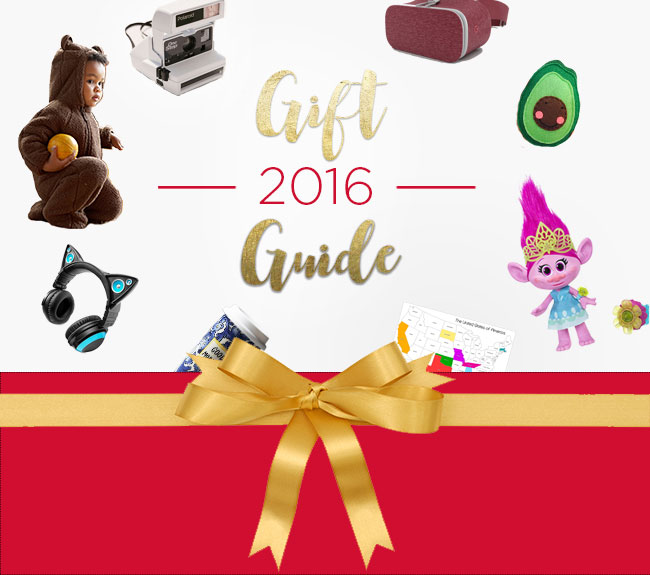 It's officially that time of the year! The holiday season is here!
Along with the glitter, stockings, and the general cheer/stress. To make this gift giving season a little easier, we've compiled a list of top gifts for all the age groups on your list.
From babies through college aged kids to adults and teachers, the WallPops 2016 Gift Guide has the perfect present for all of the people in your life!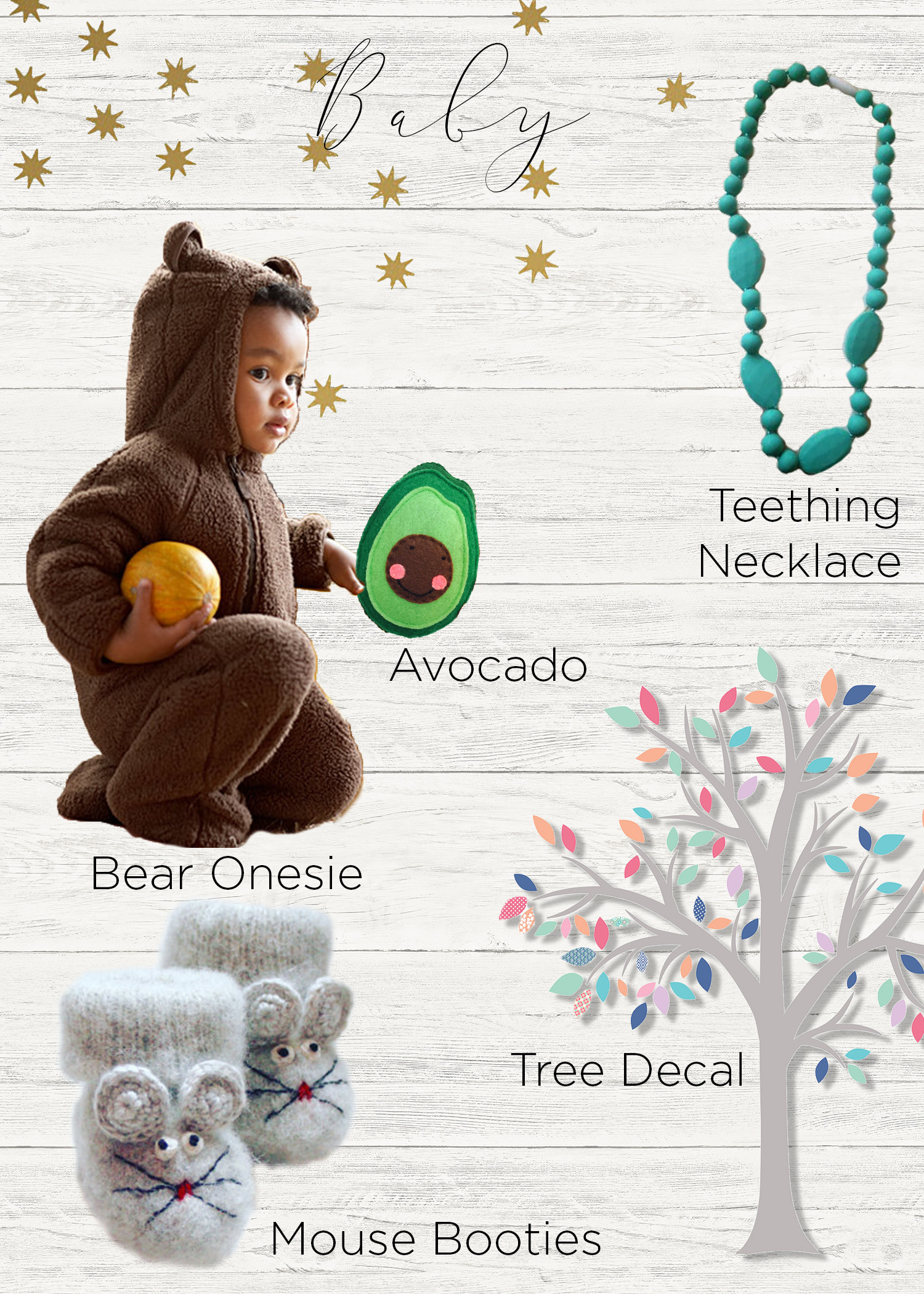 Bear Onesie via L.L. Bean
Plush Avocado via Etsy
Teething Necklace via Etsy
Mouse Booties via Etsy
Tree Decal via WallPops
These baby gifts are almost too adorable to handle! From an adorable baby bear onesie to a colorful tree wall decal, these gifts will please babies and parents alike. Teething necklaces are a huge trend for 2016. Rather than having your baby chew on your keepsake necklace, these teething necklaces are both stylish and safe for babies! The silicone beads are the perfect texture for chewing and can be sanitized once covered in drool.
The tree decal is one of our best selling nursery items. The large scale design makes a big impact on walls and the leaves can be customized to different color schemes.
Rubble from Paw Patrol via Target
Coloring Wall Decal via WallPops
DIY Emoji Decal Kit via WallPops
BBOP Buddy Bounce via Hearthsong
Dreamworks Troll via Toys R Us
Kids are the cornerstone of Christmas cheer, so it's always the most fun to pick out presents for them. Coloring, trolls, emojis, and blow up bouncing balls will keep kids busy with fun activities for hours. The coloring decal comes in a variety of designs and can be customized to match your child's imagination. The DIY emoji kit allows children to express their emotions through creativity.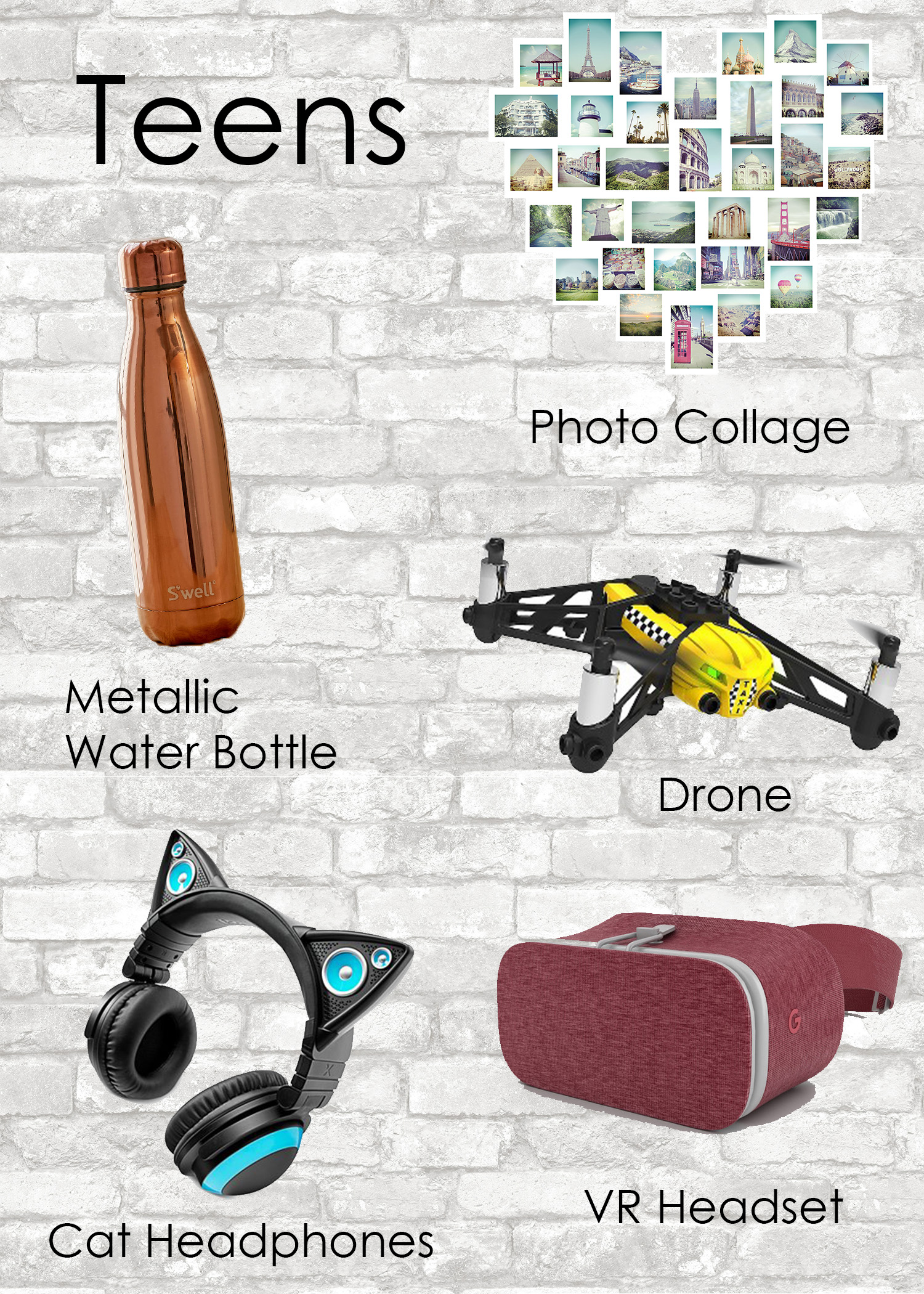 Photo Collage via WallPops
Drone via Target
VR Headset via Google
Cat Headphones via Macy's
Metallic Water Bottle via Urban Outfitters
Teens can be difficult to shop for, but there is sure to be something here that would please the teen on your list. From the nature lover (water bottle), to the music fanatic (cat headphones), to the adventurer (drone), to the dreamer (VR headset), to the Instagram obsessed (photo collage), teens will love these on-trend gifts.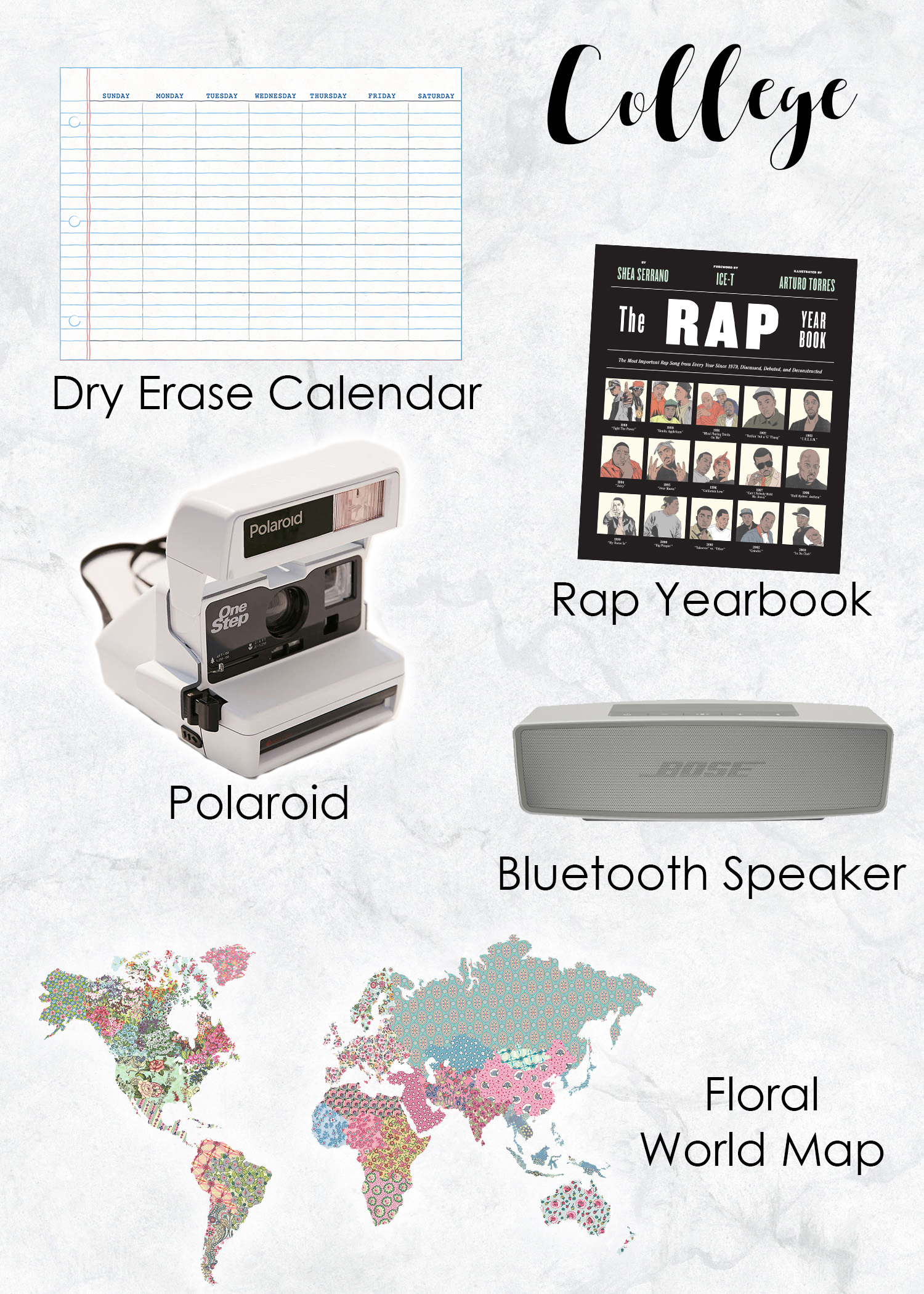 Dry Erase Calendar via WallPops
Rap Yearbook via Barnes & Noble
Bluetooth Speaker via Best Buy
Floral World Map via WallPops
Polaroid Camera via Urban Outfitters
Get on track, bust a rhyme, be heard, see the world, or snap a pic with these fun gifts. Other than pizza, these gifts are sure to please college students. Whether they need decor for their dorm room, or want to delve into music history, there's a gift here with the perfect combination of function and fun.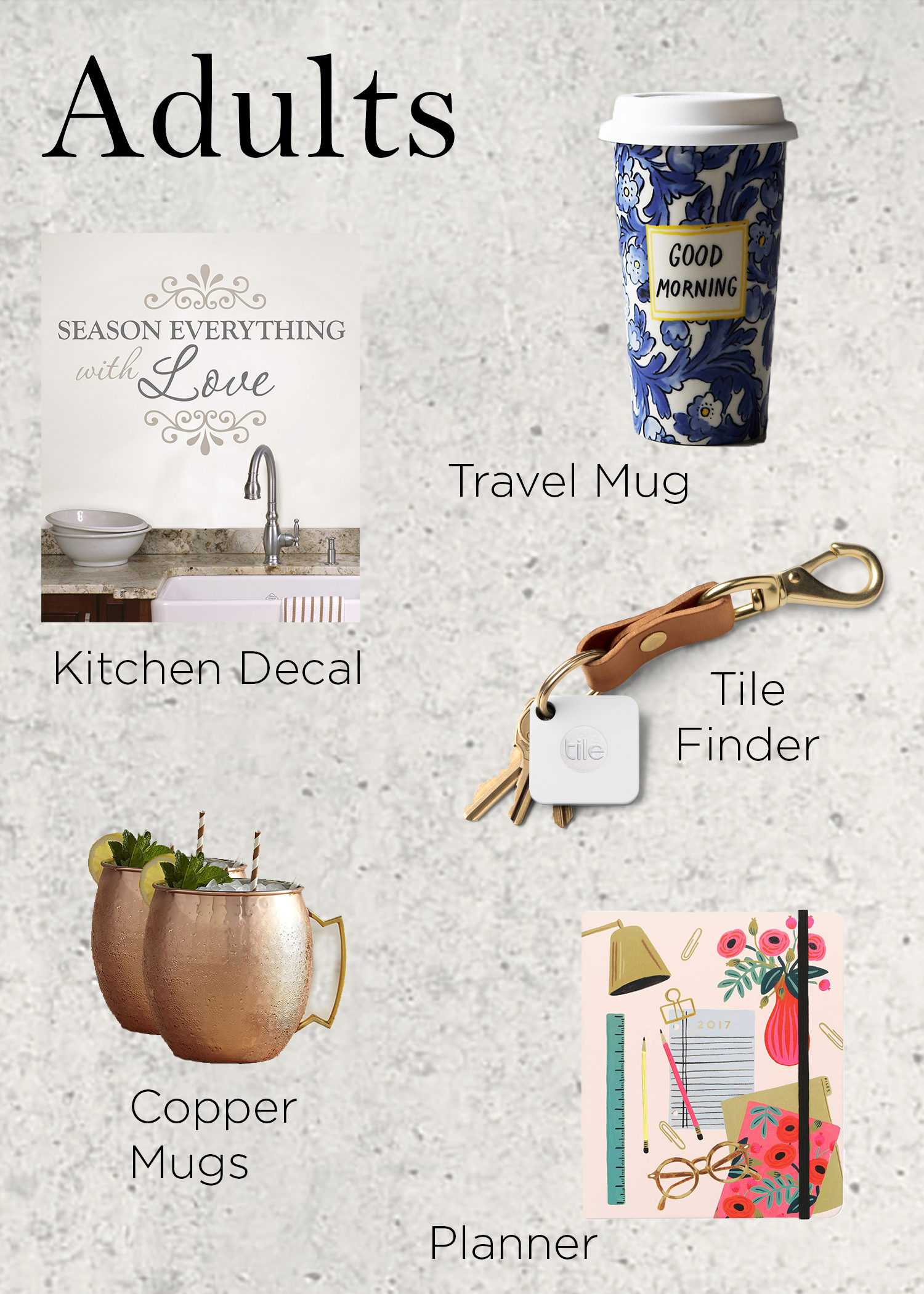 Travel Mug via Anthropologie
Tile Finder via Tile
Planner via Rifle Paper Co.
Copper Mugs via Pier 1
Kitchen Decal via WallPops
Whether you're shopping for your significant other or your parent, there is a gift for the leisurer, the planner, and the forgetful. With the Tile tracker, lost keys, a teddybear, a remote, or anything else you attach these things to can be tracked down simply using the accompanying app. For the chef extraorinare, the kitchen wall decal is the perfect inspirational quote when cooking up a delicious meal.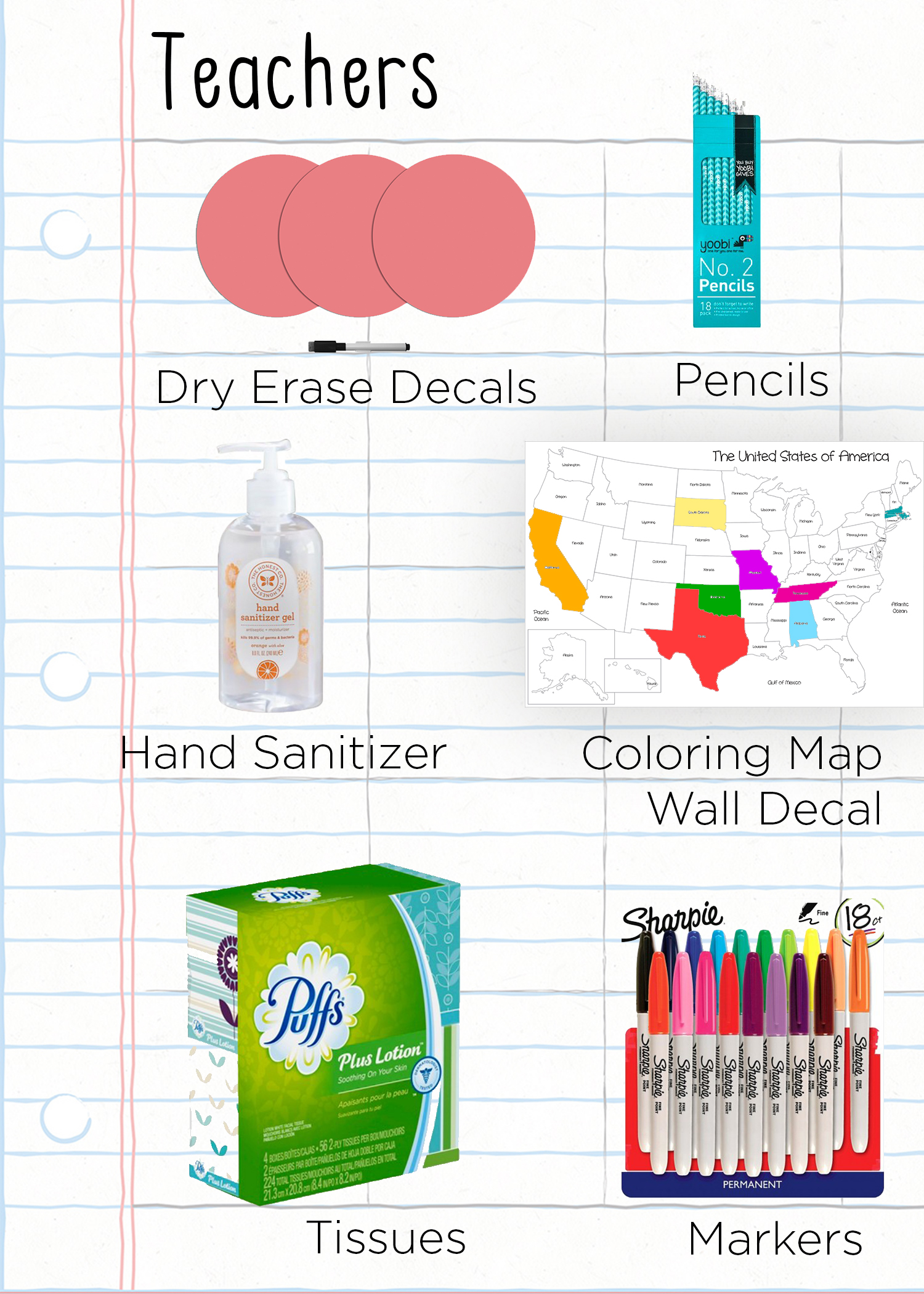 Dry Erase Decals via WallPops
Pencils via Target
Coloring Map Decal via WallPops
Markers via Target
Tissues via Target
Hand Sanitizer via Target
When compiling this list, we consulted a group of elementary school teachers to see what they really want from their students. Their number one answer across the board was school supplies. From pencils and makers to foster creativity, to hand sanitizer and tissues to ward off sickness, to dry erase dots and coloring maps, these supplies will help to keep the classroom running smoothly.
What is the number one item on your Christmas list?