As individuals seek unique and innovative ways to transform their living spaces, peel and stick NuWallpaper has emerged as a game-changer, offering a plethora of design possibilities.
From spicing up forgotten spaces to transforming existing pieces, we've been blown away by the incredible projects people have come up with using our products. Here are 5 of our favorite projects we have stumbled upon showcasing unique and unusual spaces for peel and stick wallpaper!
Window Niches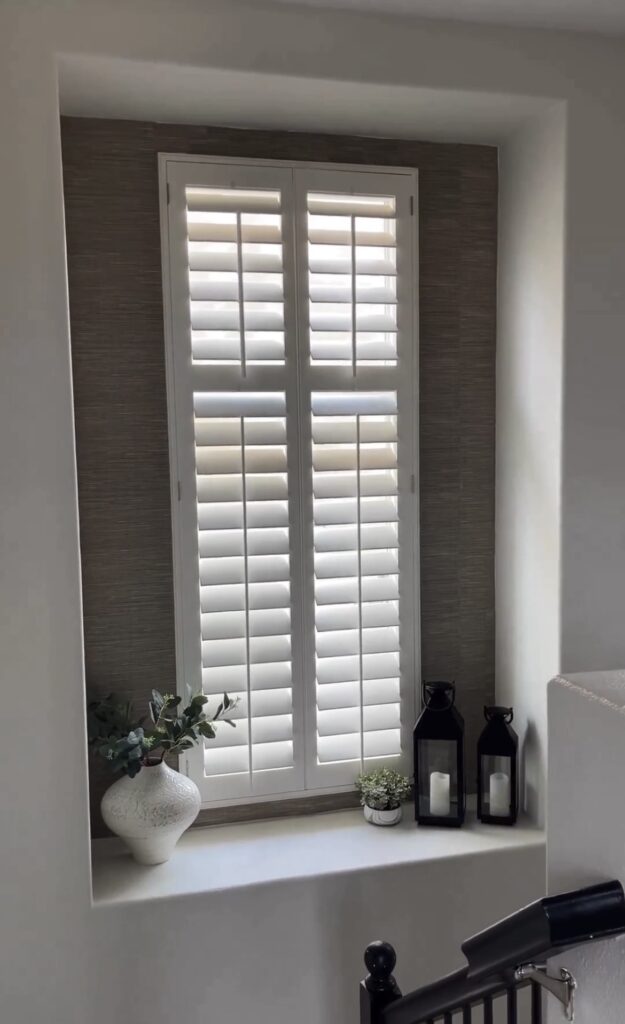 Window niches can be tricky to style since they are often in high-traffic zones where décor can become an obstacle. This peel and stick Wheat Grasscloth peel and stick NuWallpaper adds visual interest and textural dimension to Diana @theunwaveringhome's stairway window niche, while keeping the space balanced and simple.
Step it Up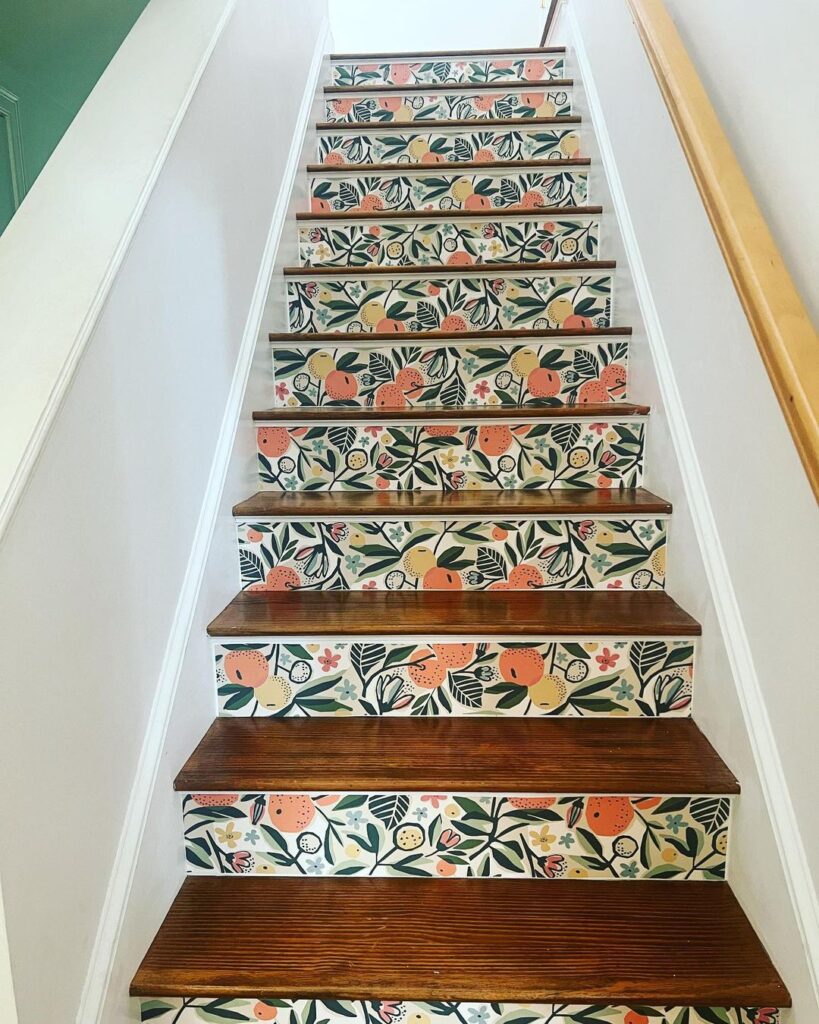 While we are on the topic of stairways, one of our favorite uses for NuWallpaper is on stair risers! A frequently missed opportunity for décor, stair risers stand to be a wonderful surface for peel and stick wallpaper! This bright and sunny staircase in Isabelle's space features our Clementine peel and stick NuWallpaper for a cheerful, uplifting (literally) accent.
Medicine Cabinet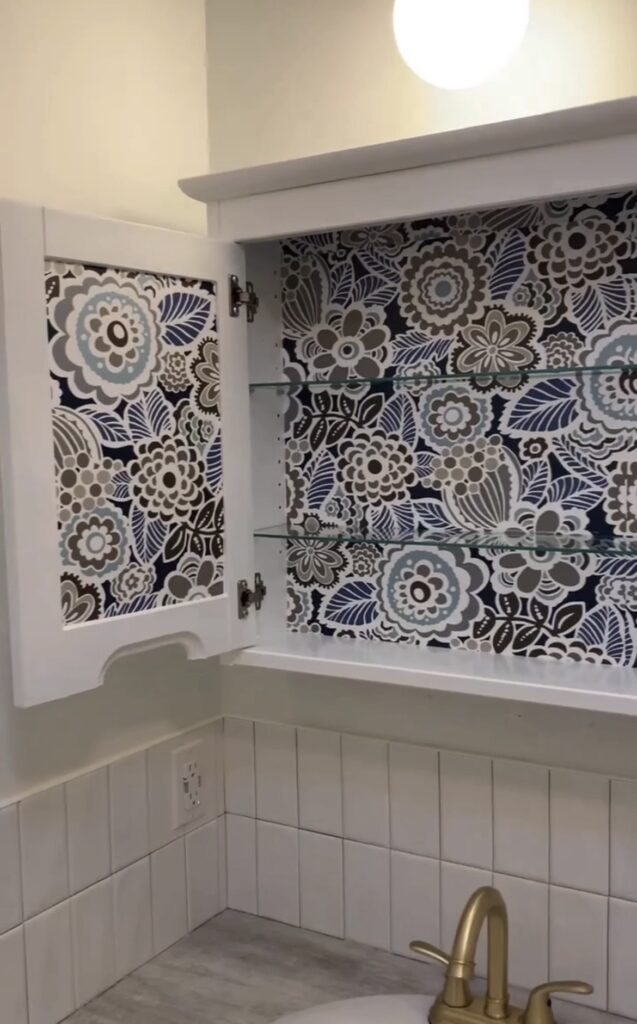 Usually holding the daily getting-ready essentials, why not add a mood-boosting pop of color to your medicine cabinet? Megan @meganreillydiys added this Dream On peel and stick NuWallpaper to the inside of hers to create an uplifting accent in an otherwise forgotten and much less celebrated space.
Fridge Refresh
Not in love with the way a blank refrigerator looks in your space? Solution: NuWallpaper. @Meganzietz is a longtime believer in this concept – swapping between prints when she needs a pattern refresh in her kitchen! Here, she even shows just how easy it is to make that change – going from our Summer Love pattern to Alja Horvat's orange Field of Flowers NuWallpaper.
Dollhouse Decor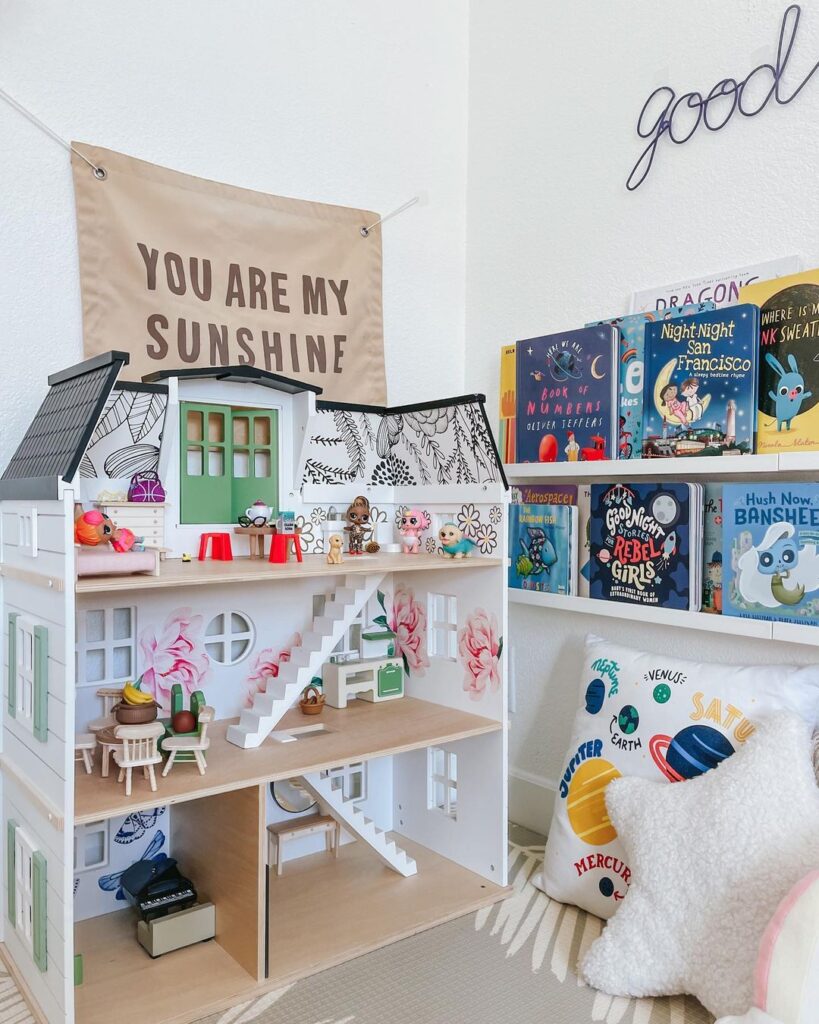 Play spaces are made for fostering creativity and exploration, and NuWallpaper makes it even easier to switch it up when boredom strikes. This dollhouse in Michelle @hausjong's space got a makeover with leftover Secret Garden peel and stick NuWallpaper from a previous project, so it matches her daughter's room perfectly! If and when she wants to switch out the pattern, it will be a breeze, too.
We hope these ideas have sparked your imagination and encouraged you to embark on your own peel and stick decorating journey with NuWallpaper. Don't hesitate to experiment, mix patterns, and let your creativity run wild! If you have a unique way you have used NuWallpaper, we would love to see it – tag us in your creations @wallpops! For more DIY inspiration and information, please subscribe to our newsletter, where we share all info on our latest collabs, blog posts, and more!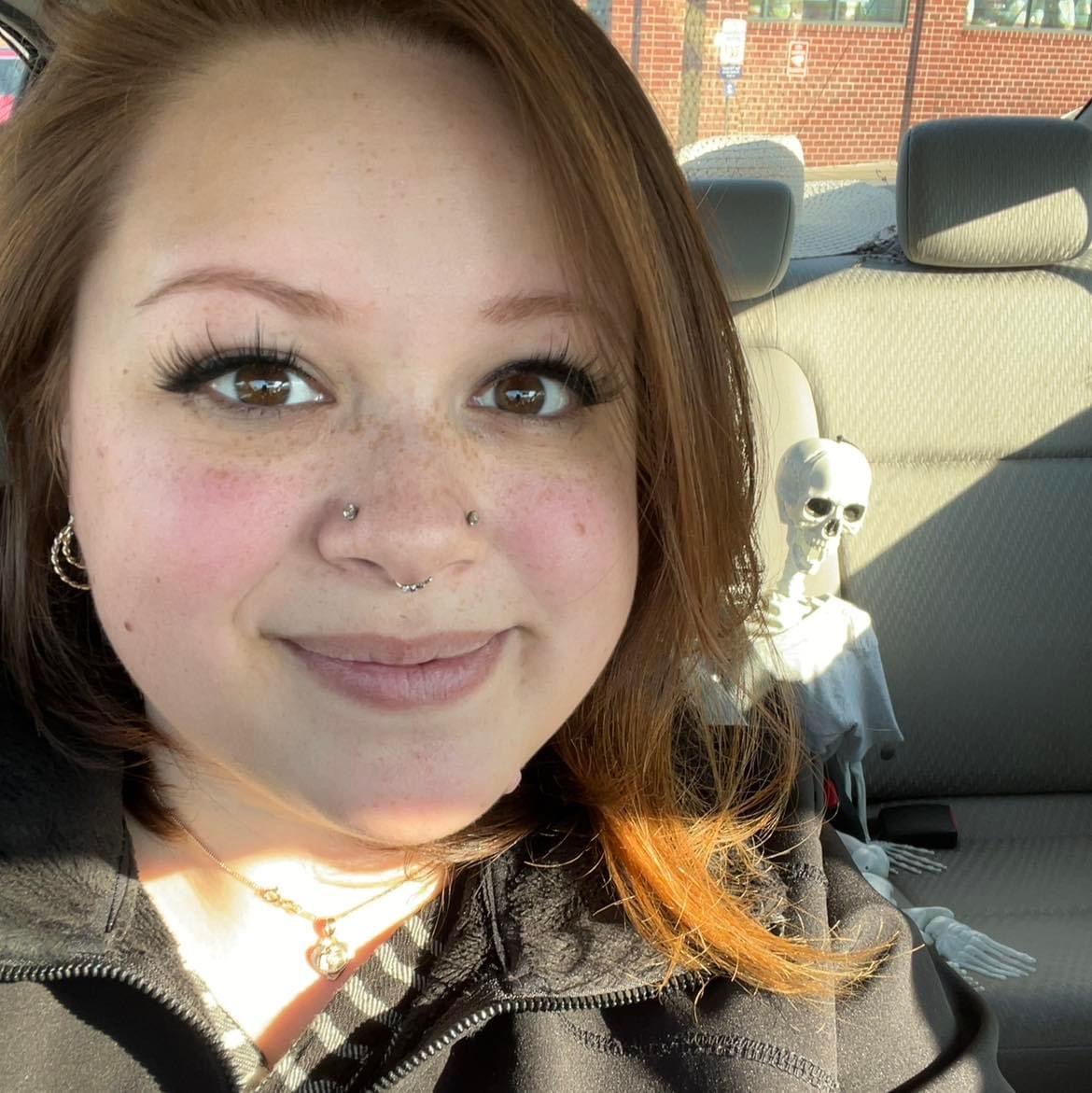 Hannah is the Marketing Communications Coordinator for Brewster Home Fashions. A dedicated design enthusiast with a passion for creating, her drive to bring ideas to reality never runs dry. In her free time, you will find her painting, arranging flowers, or curating décor ideas for her dream bohemian-styled home. Connect with Hannah through our social channels or here on LinkedIn!