Here at WallPops, we are always thrilled to see the projects we've been tagged in on Instagram. To celebrate the change of seasons, we just wanted to POP in and showcase some easy DIY projects to give your space a quick and easy refresh! From complete makeovers to innovative and unconventional solutions, it would be a crime not to share these amazing DIY FloorPops projects.
STYLE THAT STICKS… to ANY smooth, flat surface!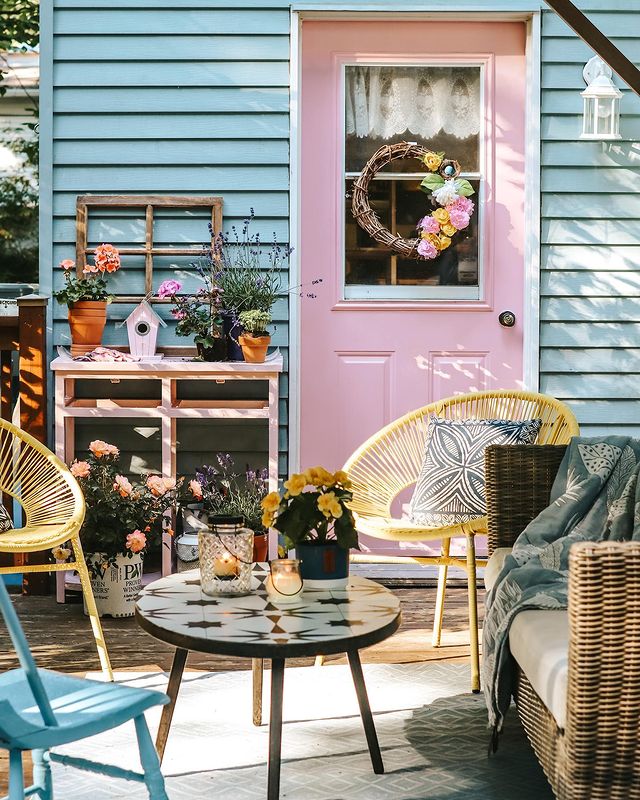 Joanna took this space to the next level with all the whimsical details! Check out how she used our Altair Peel and Stick FloorPops tiles on her coffee table to create a showstopping accent for her patio. This DIY is big-impact AND inexpensive – the perfect combo!
With our extensive catalog of FloorPops patterns, you could recreate this look in any style for just around $20.
Cozy Cottage Checkerboard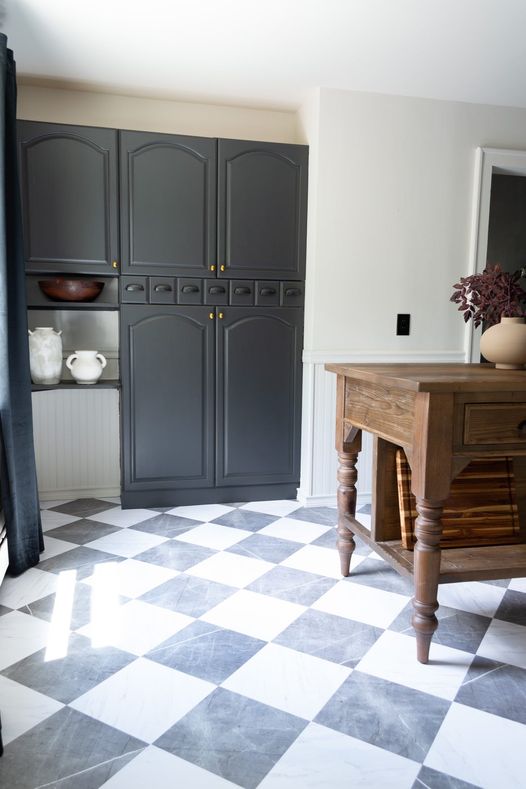 The hottest tiles of the year make an appearance in this cozy cottage kitchen designed by Nicki!
The classic, rustic design of this kitchen is completed with the gorgeous FloorPops x Chris Loves Julia Bonneville Peel and Stick FloorPops tiles. Simply stunning, this two-tone tile set adds dimension to your floors in an easy and inexpensive way!
Total Tile Transformation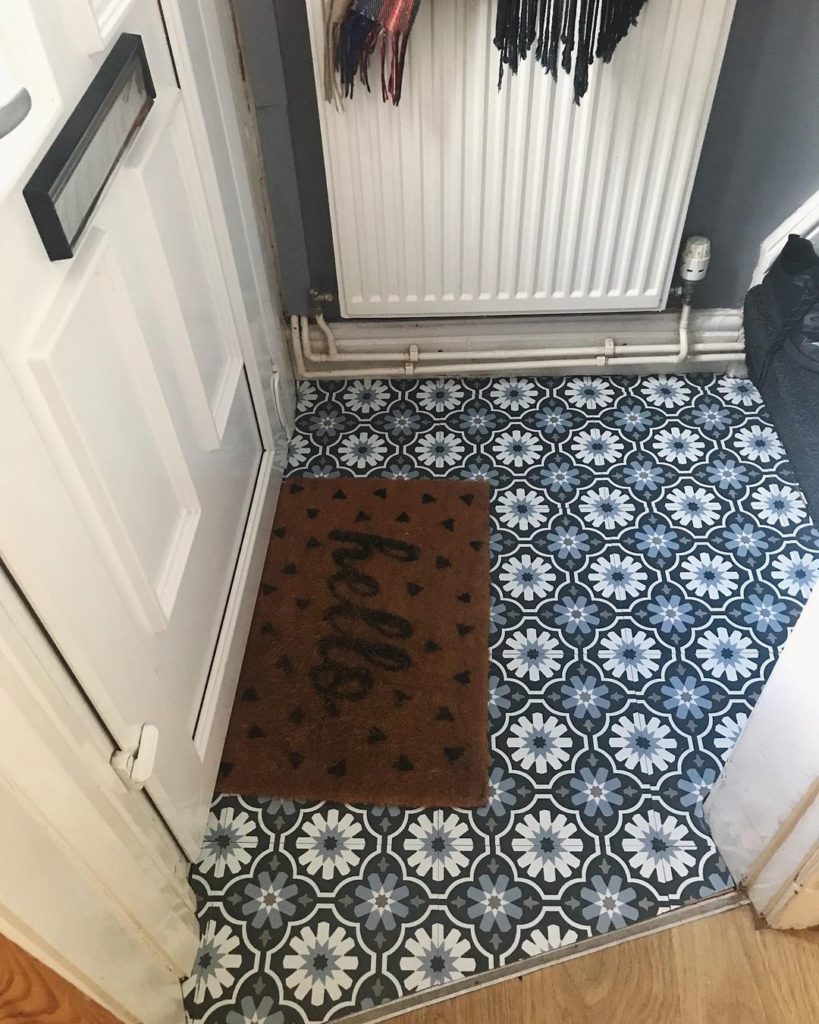 It's amazing how a dozen or so FloorPops tiles can absolutely transform a small space!
Helen used our Sevilla tiles to really POP her entryway! The way these tiles complement the color scheme of the space is oh-so dreamy. Not to mention the ease of application: in only a few minutes, this whole space was completely transformed.
If you'd like to be featured in our social media channels, keep tagging us in your creations @WallPops and use our hashtags #FloorPops #NuWallpaper #WallPops! Stay in the know; visit POPTalk! for more design and DIY inspo, tutorials & more!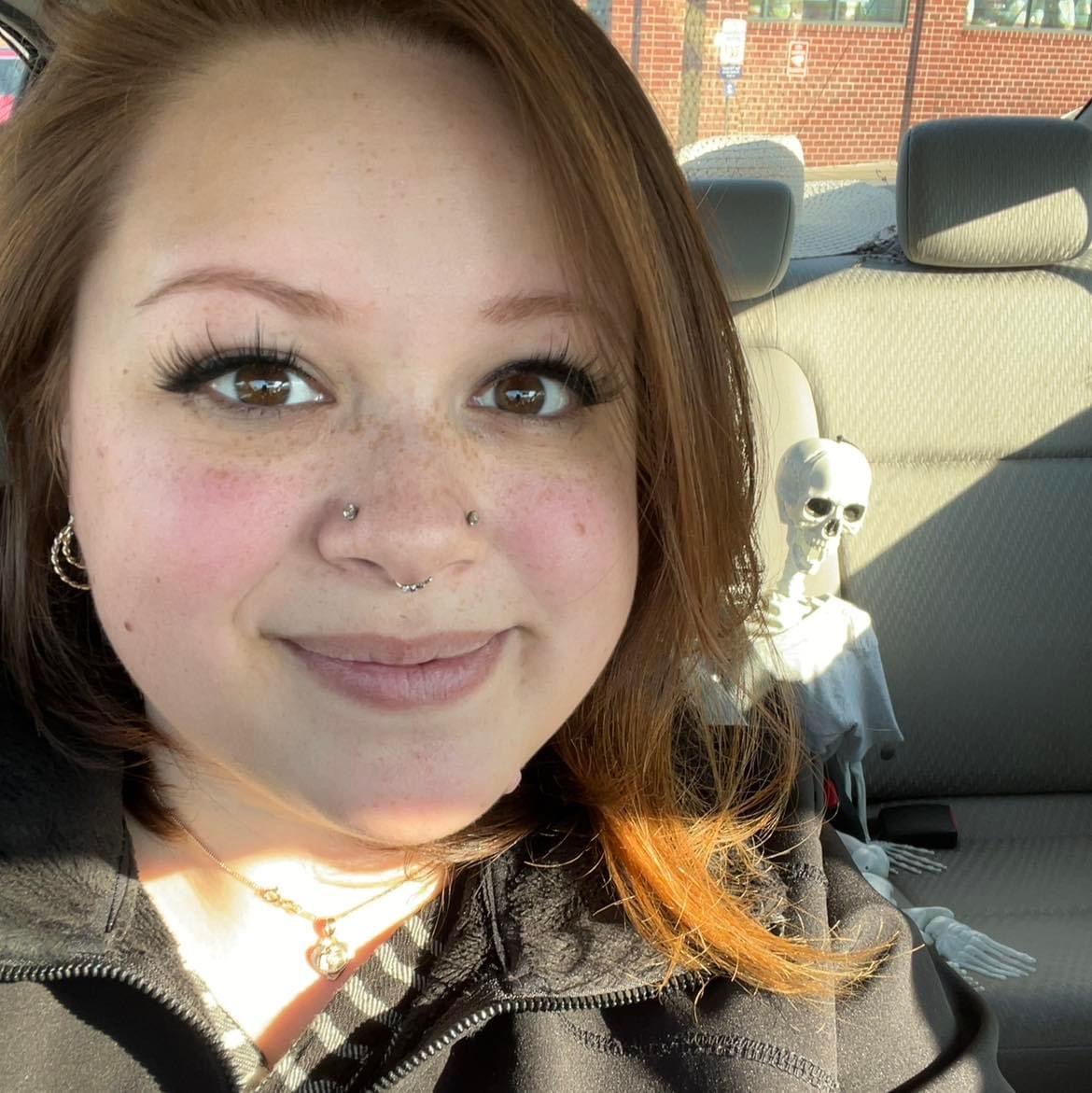 Hannah is the Marketing Communications Coordinator for Brewster Home Fashions. A dedicated design enthusiast with a passion for creating, her drive to bring ideas to reality never runs dry. In her free time, you will find her painting, arranging flowers, or curating décor ideas for her dream bohemian-styled home. Connect with Hannah through our social channels or here on LinkedIn!