We are so excited to bring you another apartment tour! This week we're taking a look inside our Data Management Specialist Ilana's apartment.
She lives in a small 500 square foot apartment that is jam packed with color and prints. Ilana says she doesn't have a style, but we think her apartment is colorful, eclectic, and awesome!
Ilana is an absolute hoot and is so much fun to work with. You can get a glimpse of her hilarious sense of  humor in this video. She is cracking jokes constantly while walking us through her abode. Her cheerful apartment is full of quirky accessories that make the space her own.
Ilana's living room is anchored by a comfy and stylish couch that is loaded with pillows. Two adorable ottomans are a stylish way to prop your feet up. Her donut pillow is especially fun and so soft!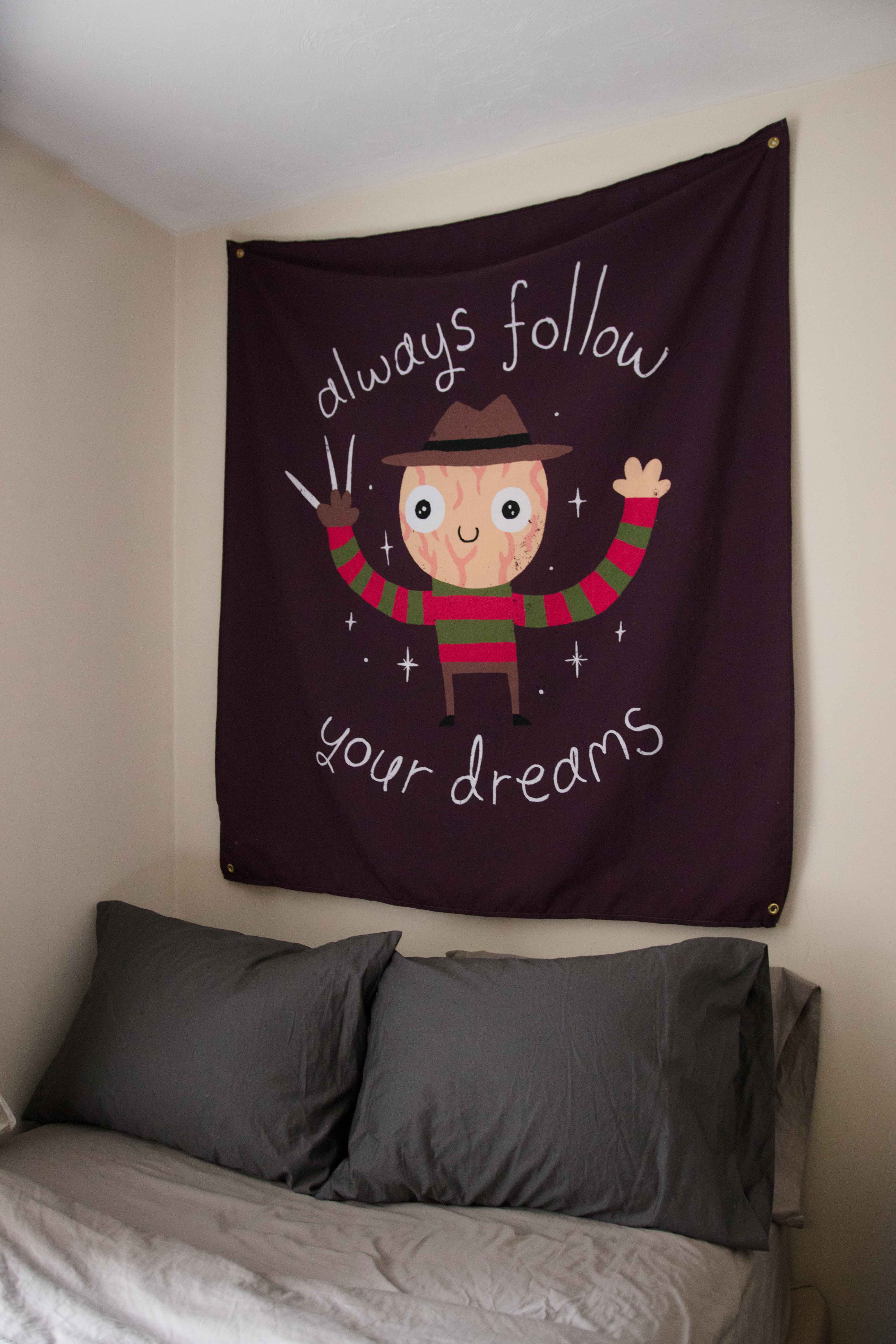 Ilana is a huge scary movie fan, so she loves her Freddie Kruger wall tapestry. The adorable cartoon looks much friendlier than the traditional character. Ilana claims she sleeps fine under this nightmare inducing design!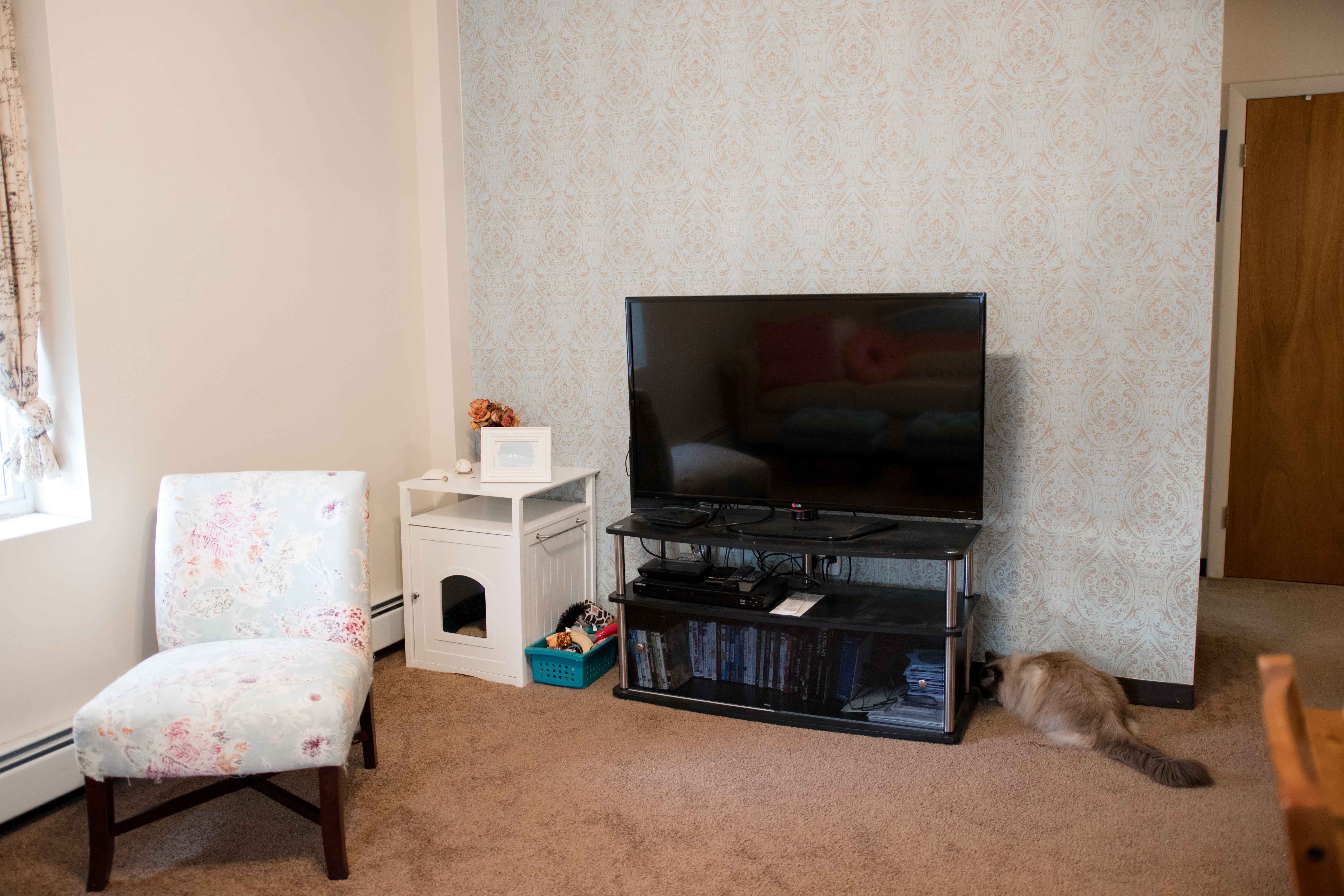 Ilana installed the Nomad Damask NuWallpaper about a year ago. While she loves it and it ties the room together, she's temped to switch it up with one of our new prints!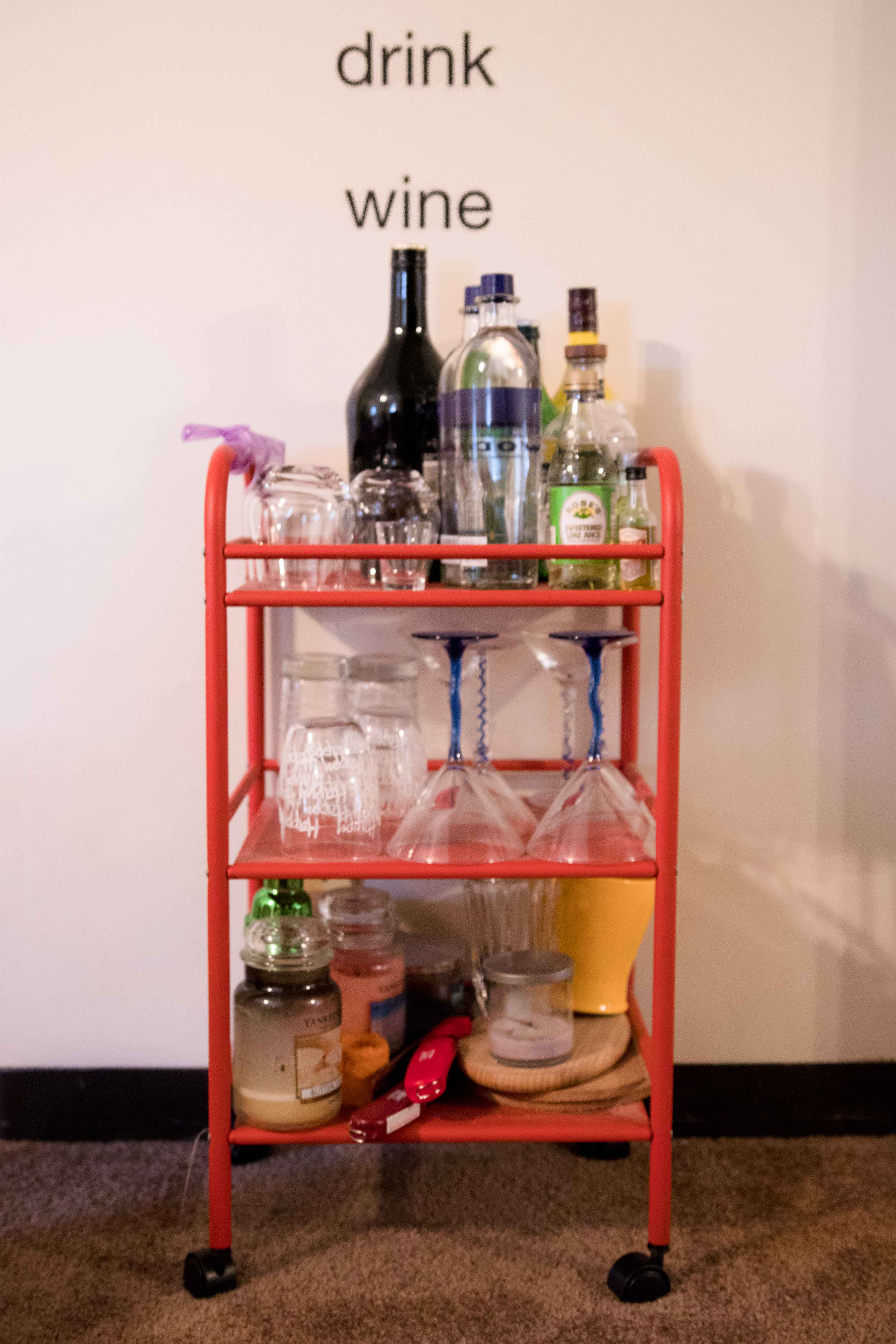 Ilana's bar cart has all the ingredients for a fun night in!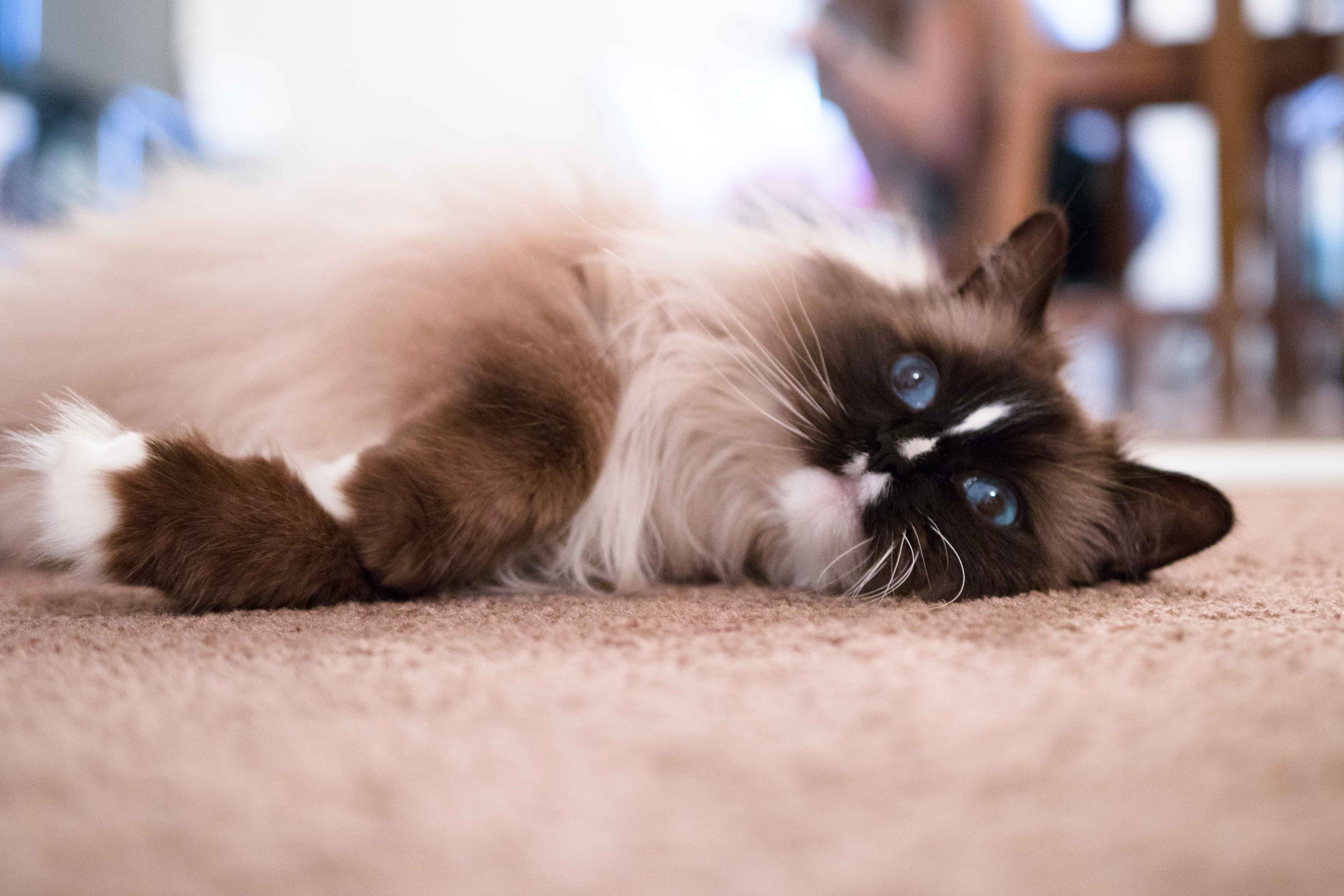 Stella is a beautiful six year old rag doll cat with a mischievous attitude. Her favorite activities are snuggling, playing with her toy duck, and chewing on cords.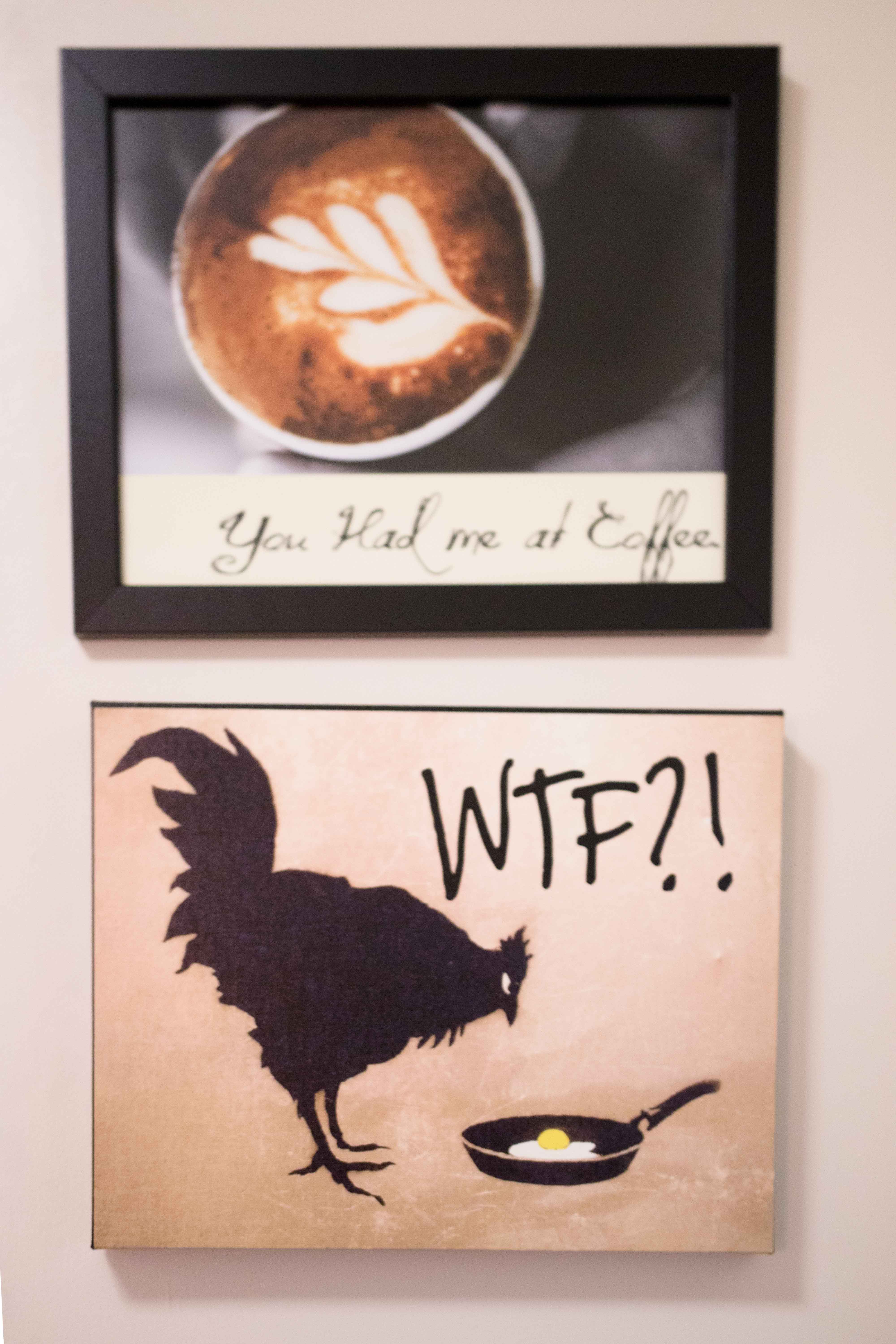 One of Ilana's favorite pieces of art is this chicken/egg print. It cracks her up every time!
Want to see more? Check out our videographer's 480 square foot bohemian apartment tour!