It has finally arrived…chalk NuWallpaper!
We could not be more excited about this. Having known about it for months, the office has been buzzing with anticipation, so as soon as we got it in we had to make a video for you all!
The chalk NuWallpaper is even easier to put up than many of our other styles, because there is no repeat to match up. We recommend overlapping this design just slightly if you have light colored walls. This will help to make sure you have a solid surface and don't get any bright slivers of paint.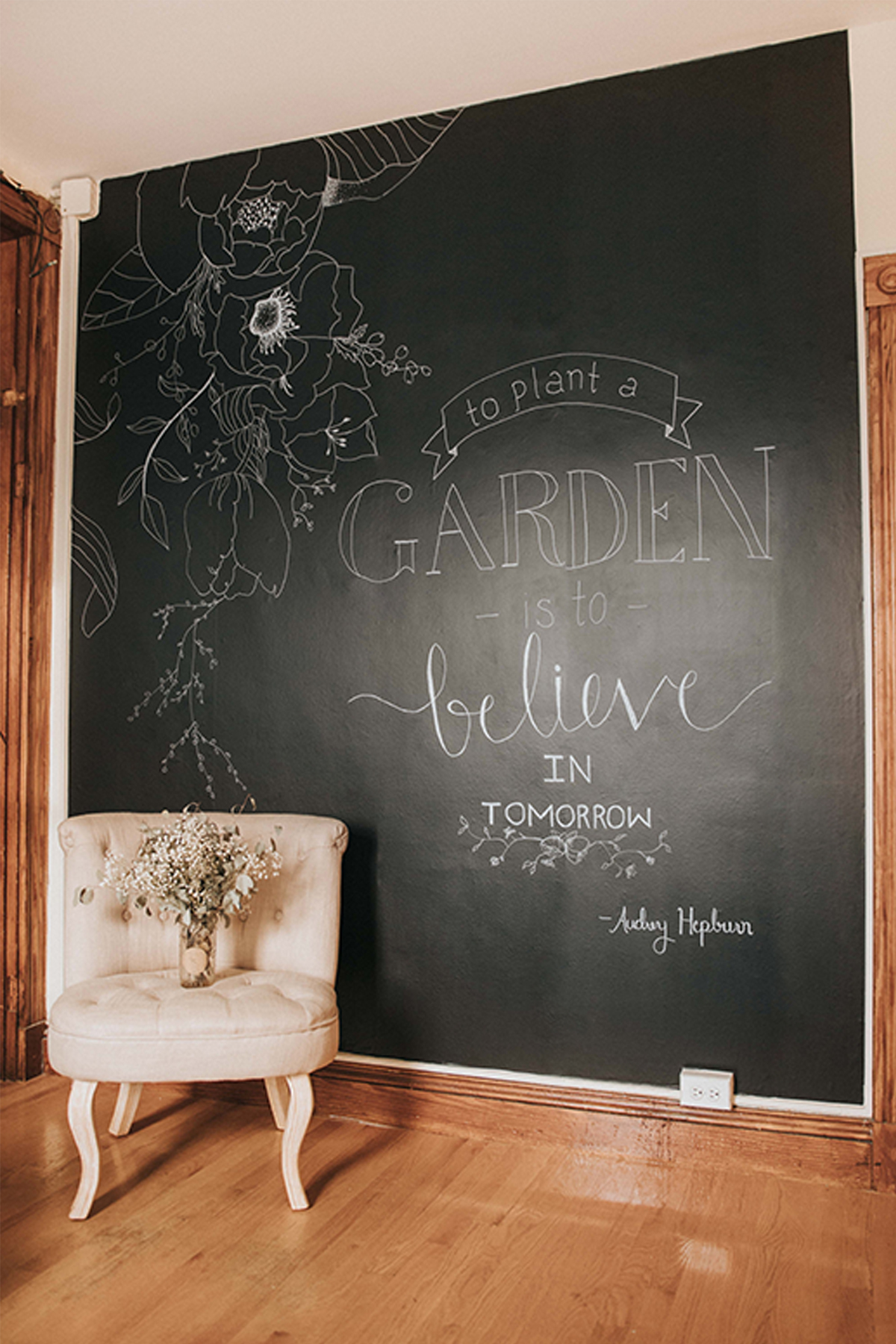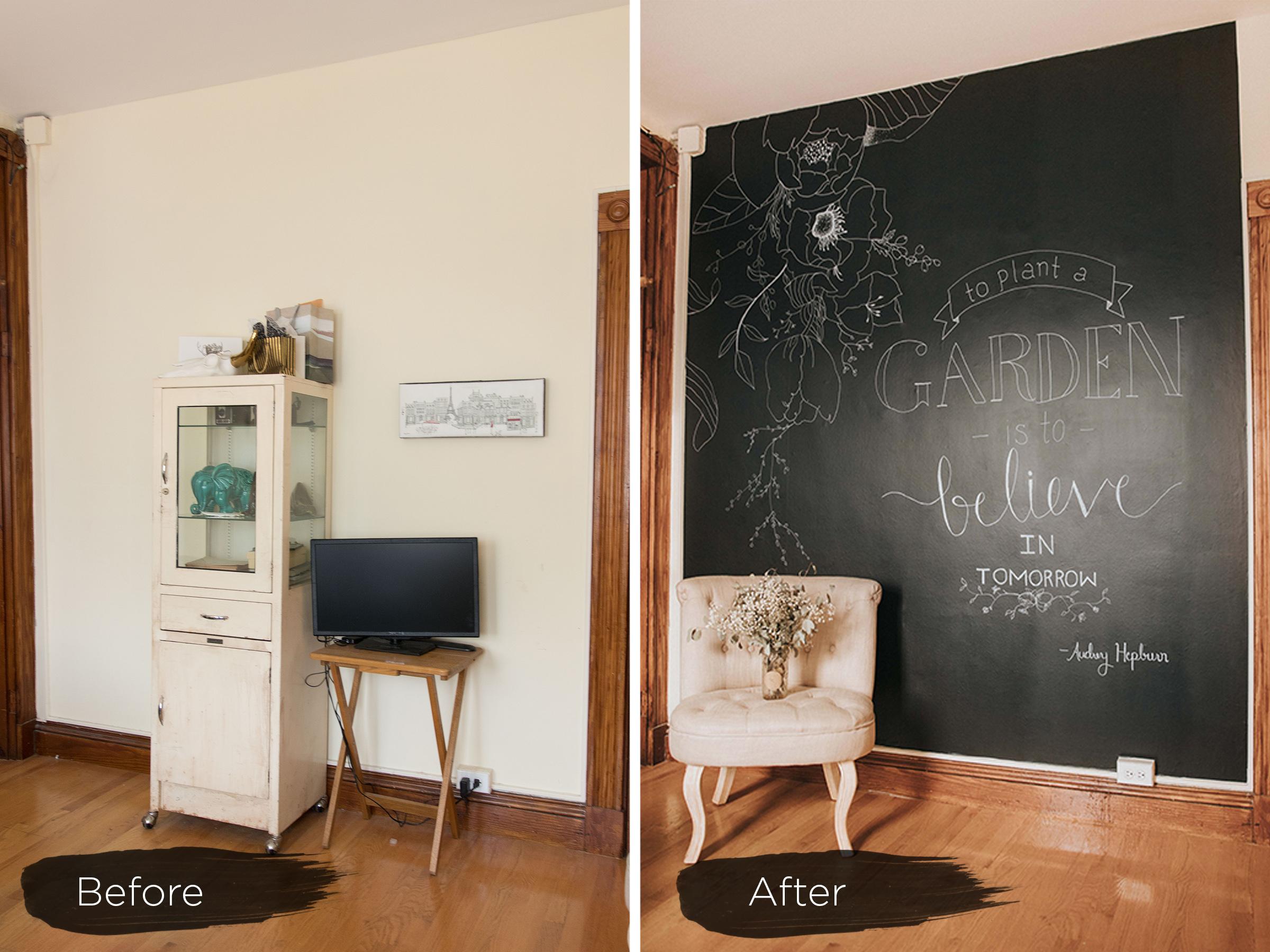 If you had been contemplating the chalk wall trend from a few years back, but weren't able to commit to painting an actual wall such a dark shade, now is your chance! Unlike paint, you don't have to worry about covering this up in the future. NuWallpaper will strip from the walls in seconds, leaving your original paint totally in tact.
For this project we used:
3 Rolls of Vintage Chalkboard NuWallpaper
2 Chalk Pens*
1 Smoothing Kit
Damp Cloths- for cleaning up any mistakes
*Two pieces of traditional chalk are included with each roll of Vintage Chalkboard NuWallpaper, but we chose to use the pens for their smudge resistance.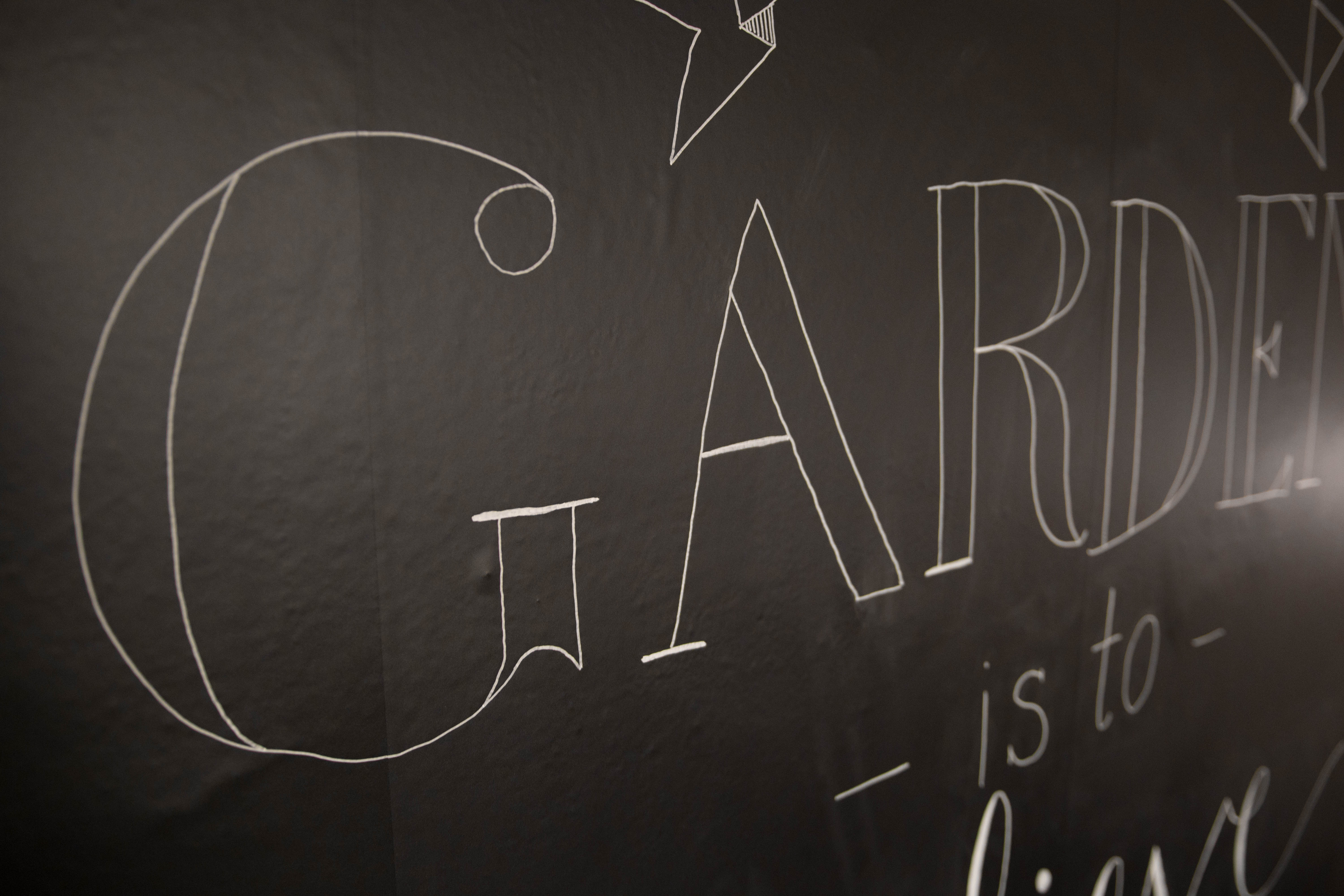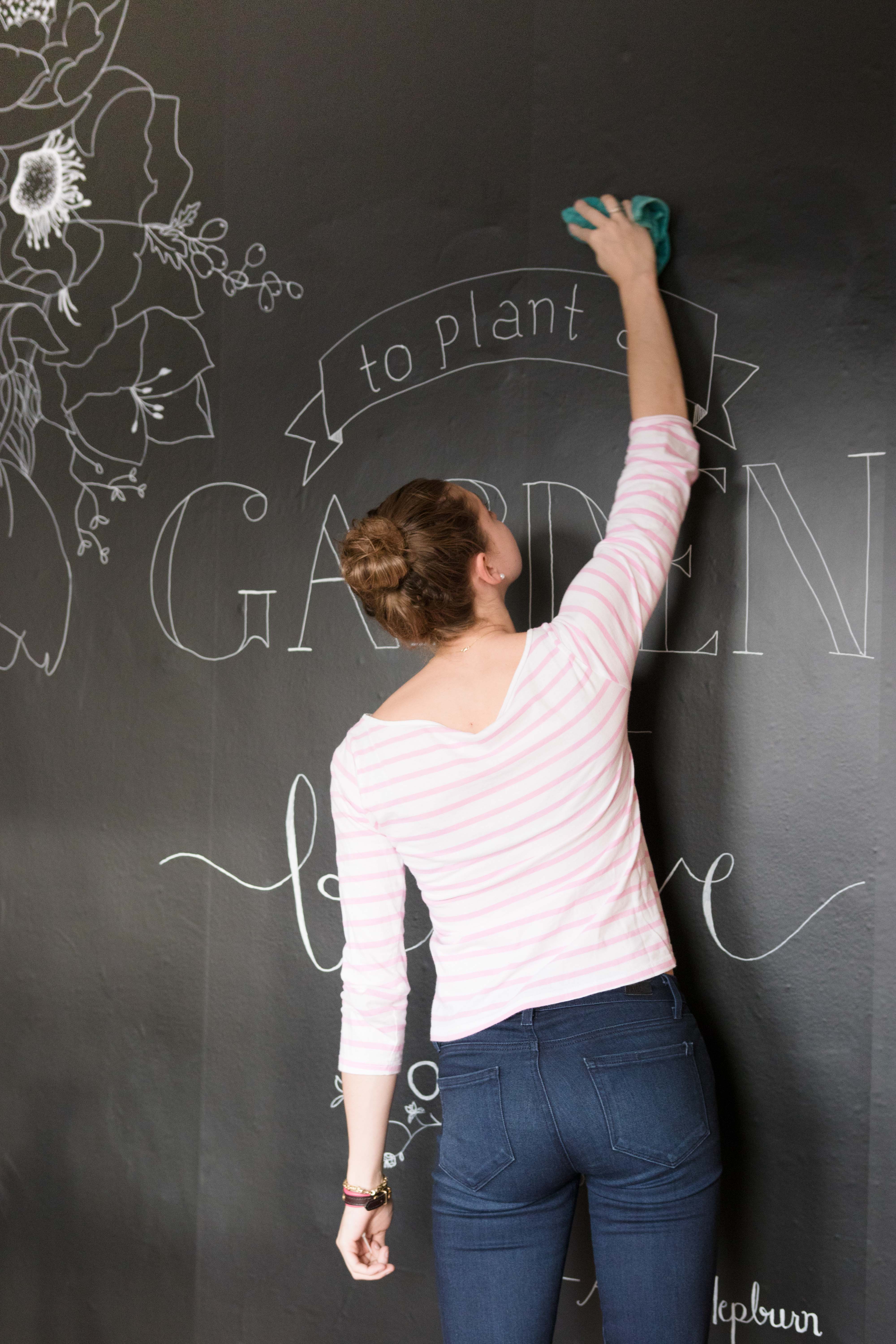 More NuWallpaper Content:
Apartment Makeover Using Peel & Stick NuWallpaper