Fun Decorating Ideas for Your Little One! 
We're in love with our NEW baby chic wall decals! It is now easier than ever to create a charming nursery room in a matter of minutes. From metallic confetti dots to adorable elephants, sweet sailboats and a set of harmonious geometrics, you can easily use any of these darling decal kits as a jumping off point. Once you choose your design, you can than continue your theme throughout your furniture, bedding and accessories. Now lets go meet some of these charming peel and stick designs…
Ships Ahoy Wall Art Kit
Perfect for a nautical themed nursery, this adorable set of sailboats is accompanied by waves, schools of fish and anchors. Designed in a soothing cream, beige, navy and baby blue palette, they easily help you set the stage for your new little boy (or girl!).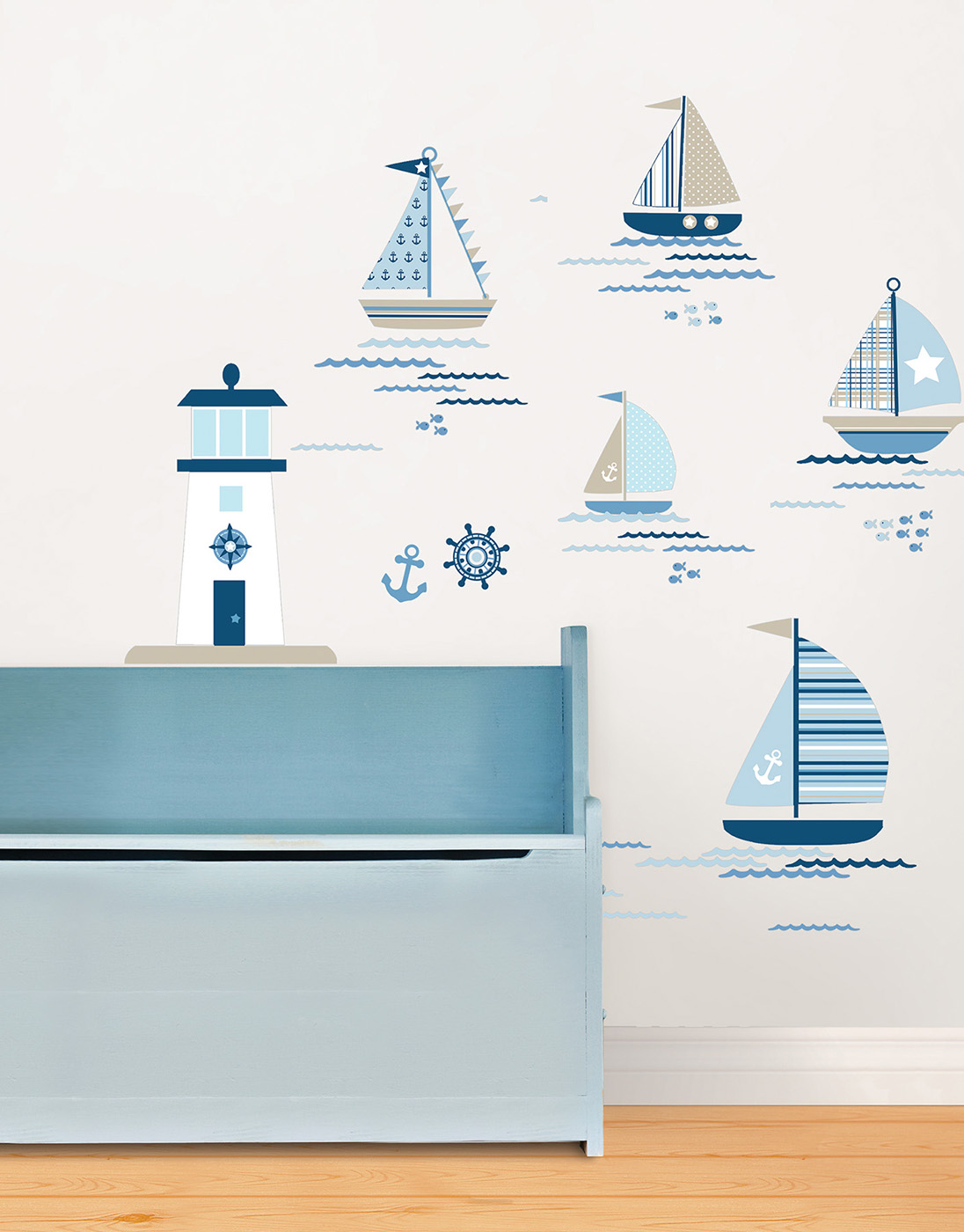 Metallic Confetti Dots
A stylish and chic way to decorate, these metallic confetti dots can make your nursery room come alive. This modern decorating idea can easily be transitioned from newborn to toddler to even the early teen years!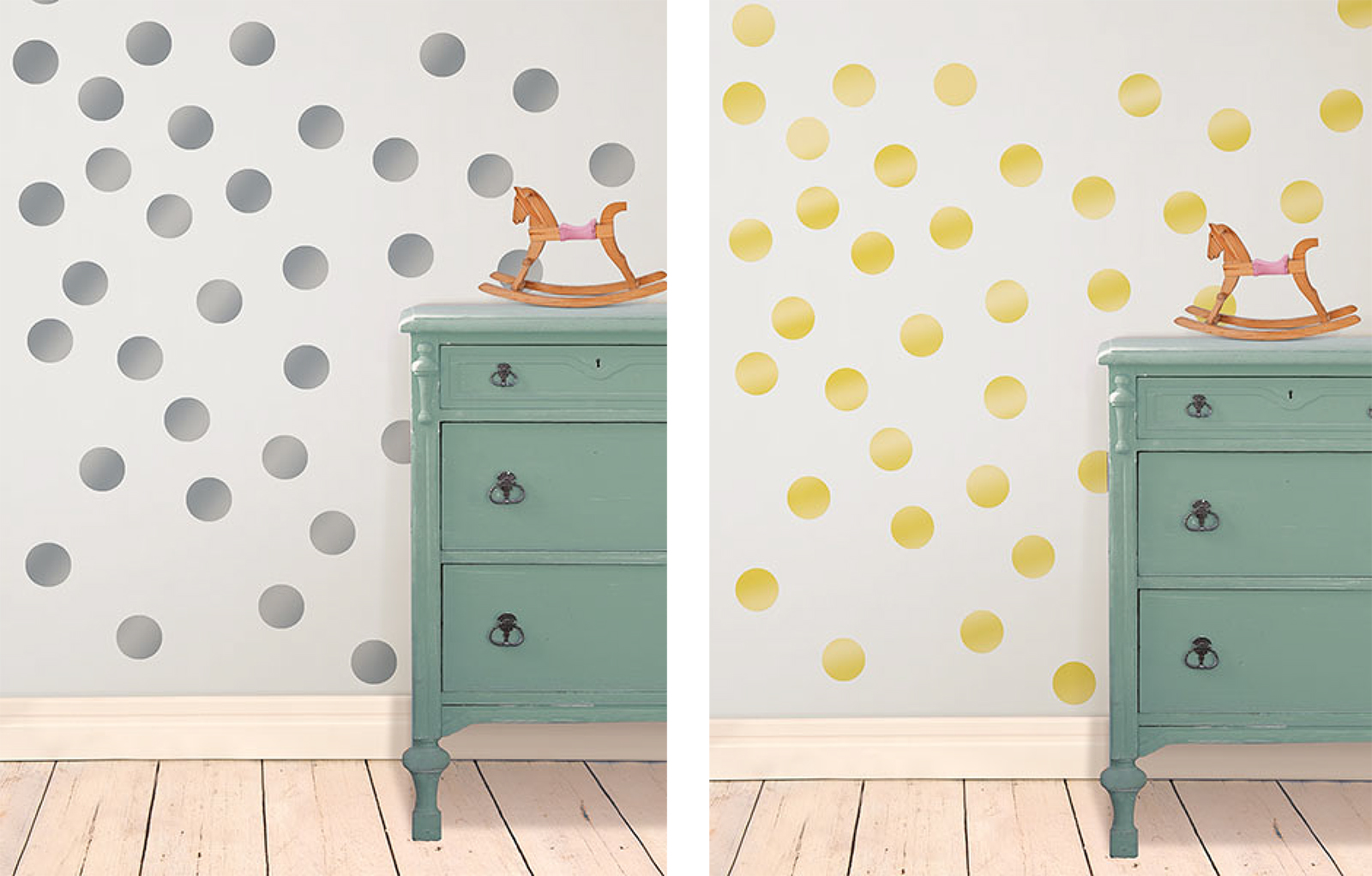 A Ton of Love Wall Art Kit
This adorable theme of elephants and stars is treated to a contemporary chevron touch. A chic gray palette makes them an easy pair to any style crib, bureau, rocking chair and changing table.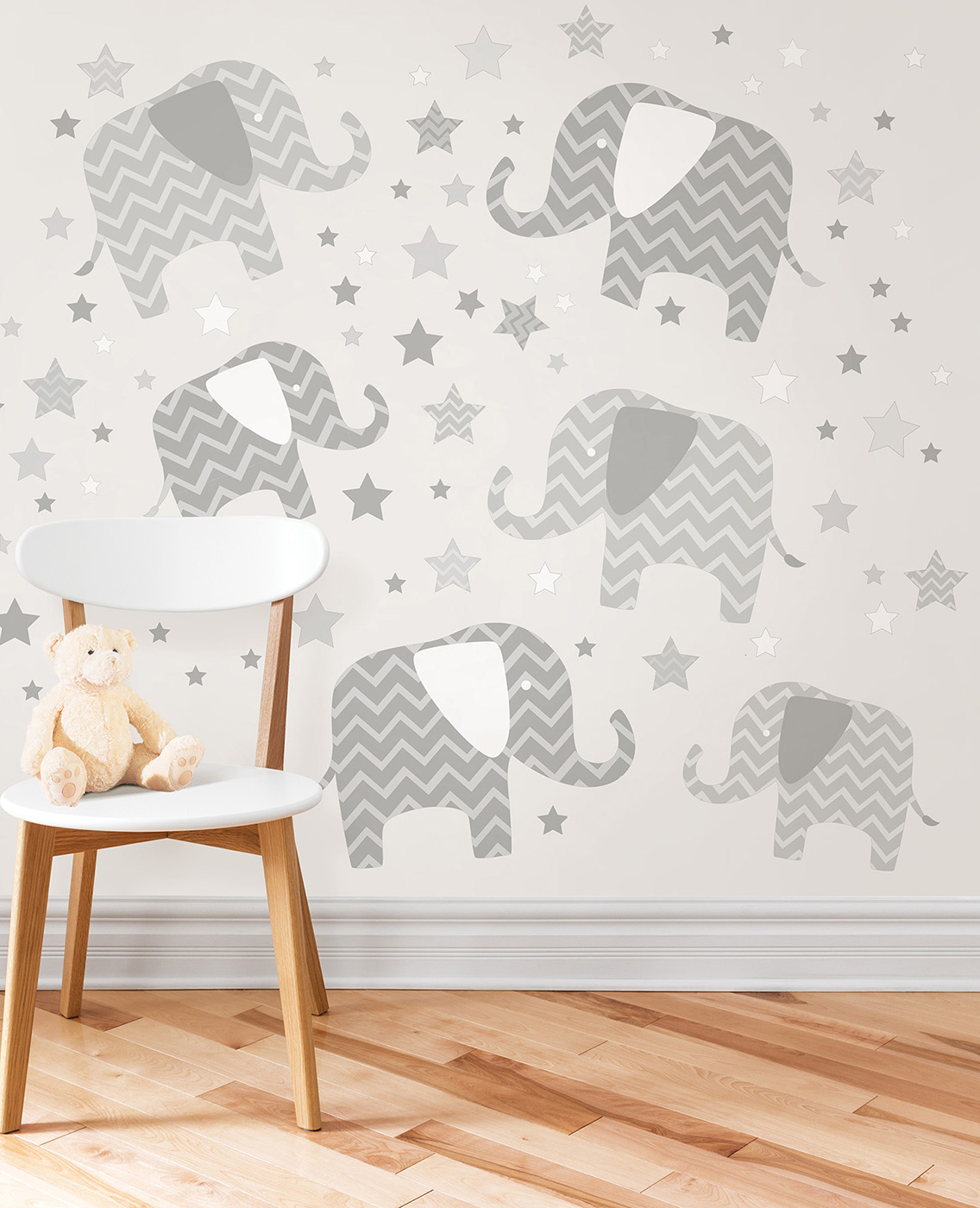 Teepee Wall Art Kit
Simple and chic, the Teepee decals are so fun to decorate with. Arrange them any way you please to add style above your crib or dresser.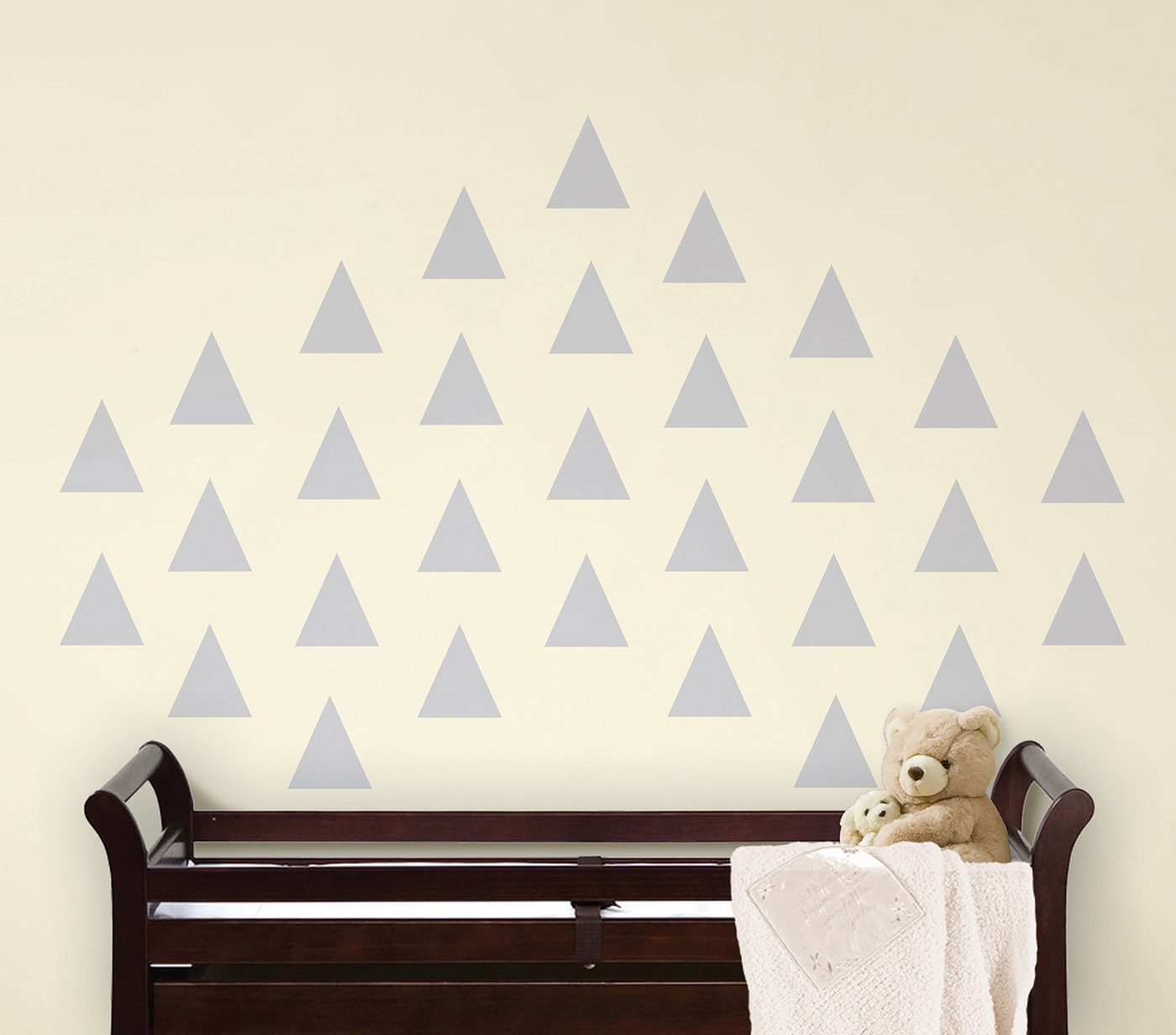 Check out more Wall Art for your nursery room here!