Get a New Look in Minutes
If you thought our peel & stick wallpaper was just for walls, think again! NuWallpaper will stick to any smooth, nonporous surfaces. In minutes you can make over a desk, a filing cabinet, your closet door, whatever your heart desires. And if you want to change to a different pattern, you simply peel it off—no harm done!
Cover the Front of a Dresser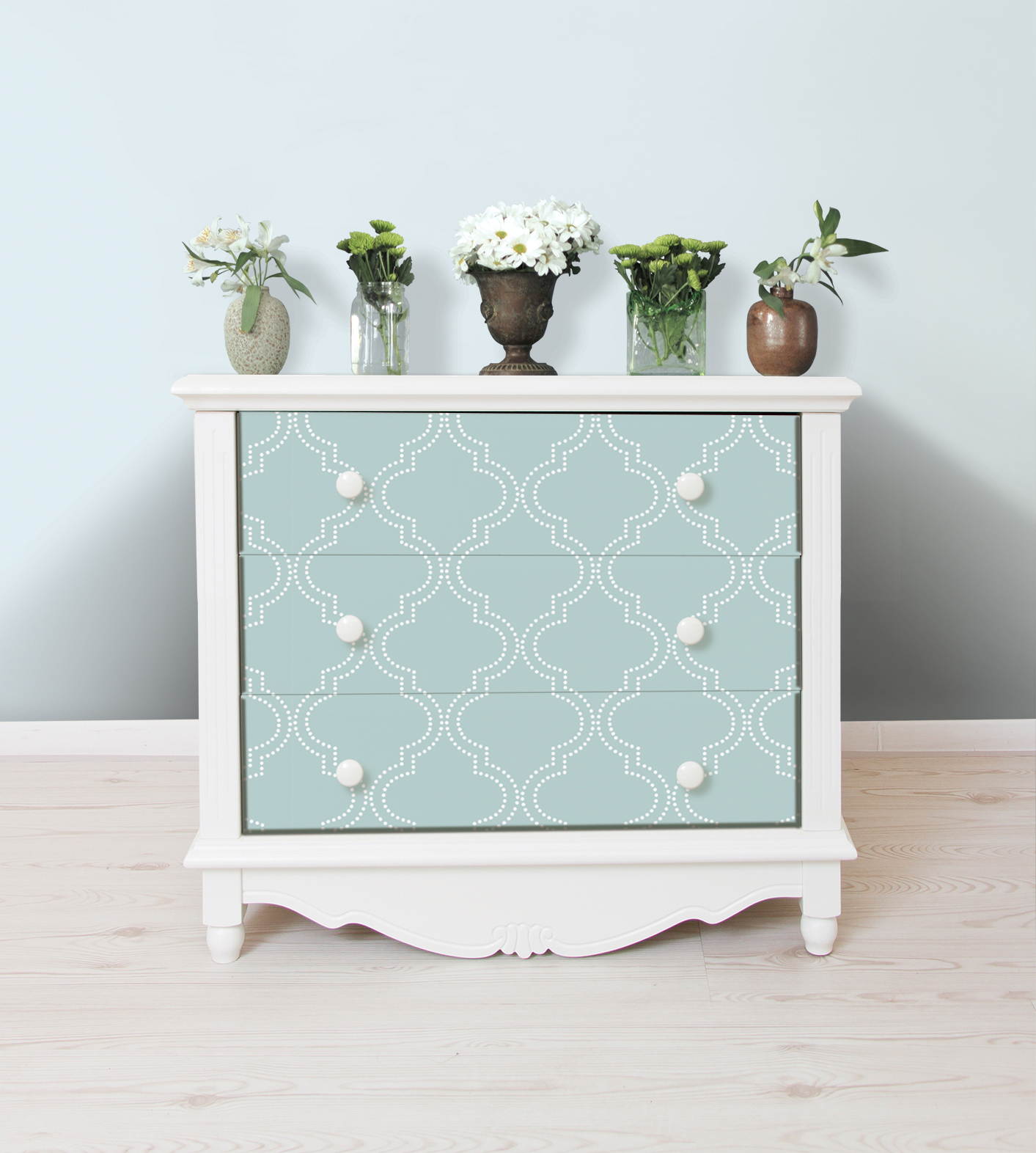 This is a super fast way to make an old dresser or end table look new. To revamp your dresser, simply remove the knobs and apply your favorite NuWallpaper pattern.
Poke or cut holes so that you can reattach the knobs. You should be able to see the indentations in the paper, so you won't have the guess where the knobs go. If you can't see them from the front, poke through the holes from the backside of the drawer face.
Add Pattern to the Back of a Bookshelf
Styling bookshelves is one of our favorite ways to spice up a room, but sometimes it can be challenging to find the right accessories to fill the space. For a quick and easy way to make your bookshelf look complete, line the back of the shelves with NuWallpaper! You could do the whole thing in one pattern like we have here, or you could use multiple patterns to make stripes or a mismatched look.
Make Your Stairs the Focal Point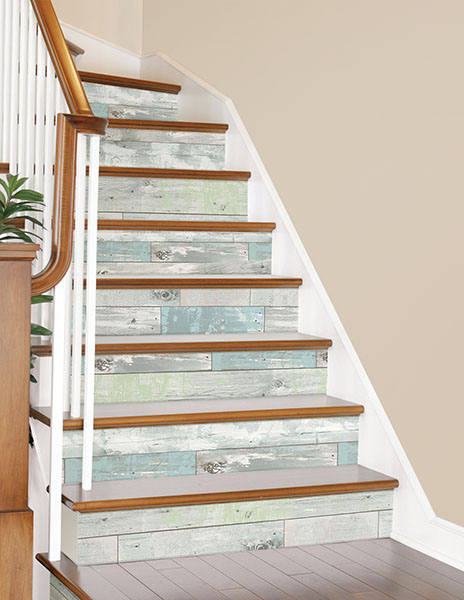 This DIY project will make a huge visual impact, especially if your stairs are by your entryway. As long as your stairs are smooth and flat, it will be a piece of cake making them pop with NuWallpaper. Depending on your stair width and height, you may be able to do as many as six steps with one roll!
What DIY projects do you plan on doing with NuWallpaper?