Boho home decor could not be more popular right now, and we love the trend! We made over this college girl's bedroom with just a few of our new products and it made a huge impact! The Kashvi elephant wall tapestry sits perfectly behind the bed, creating a comforting cocoon the study and sleep in. On the opposite wall, we added two packs of the Celestial Feather decals and one set of the Photo Clip string lights. The combination of the galaxy, watercolor feathers and the glowing string lights create a sparkling wonderland of color and light.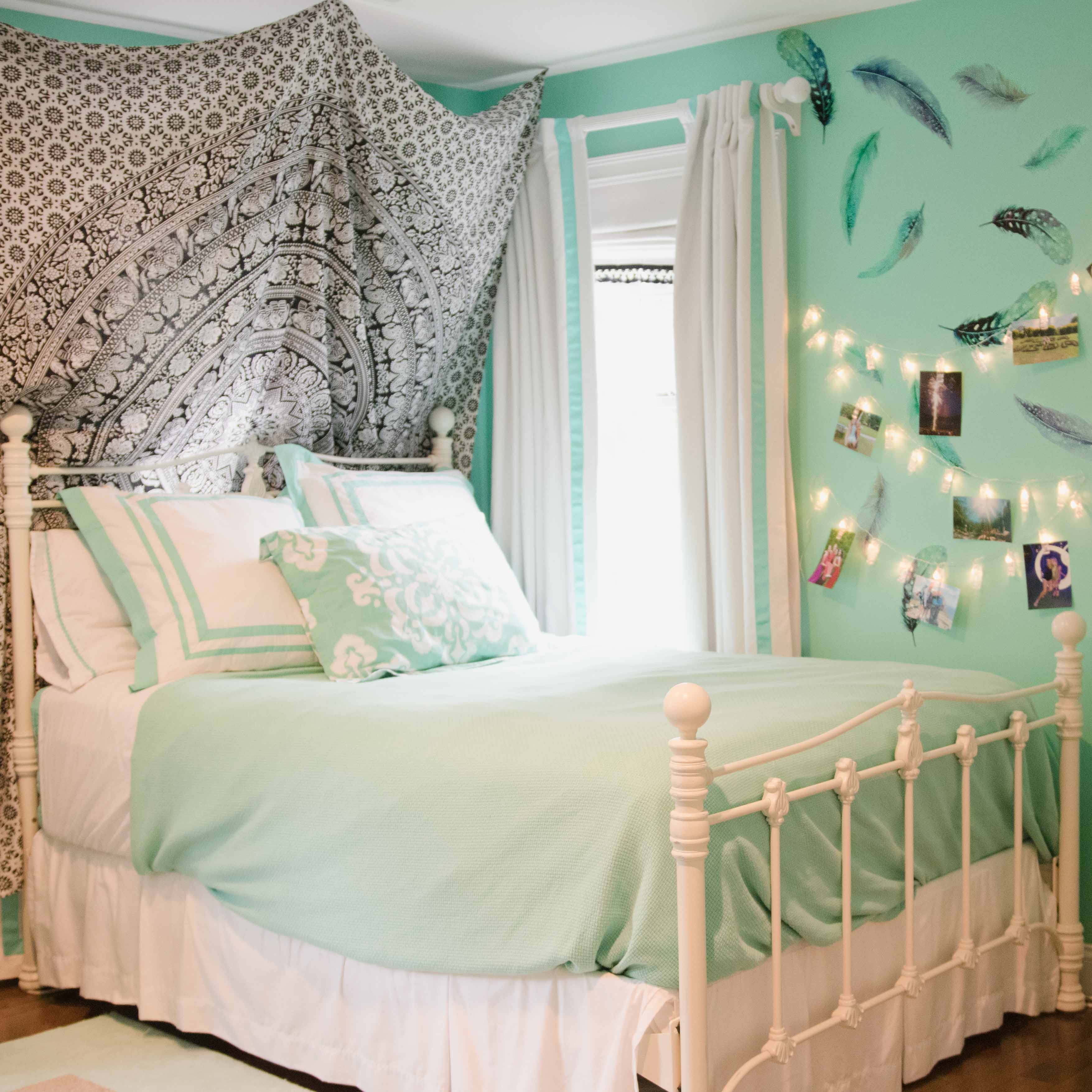 The turquoise color palette was the perfect base for this boho design. It easily transitioned from preppy to boho with only a few minor changes.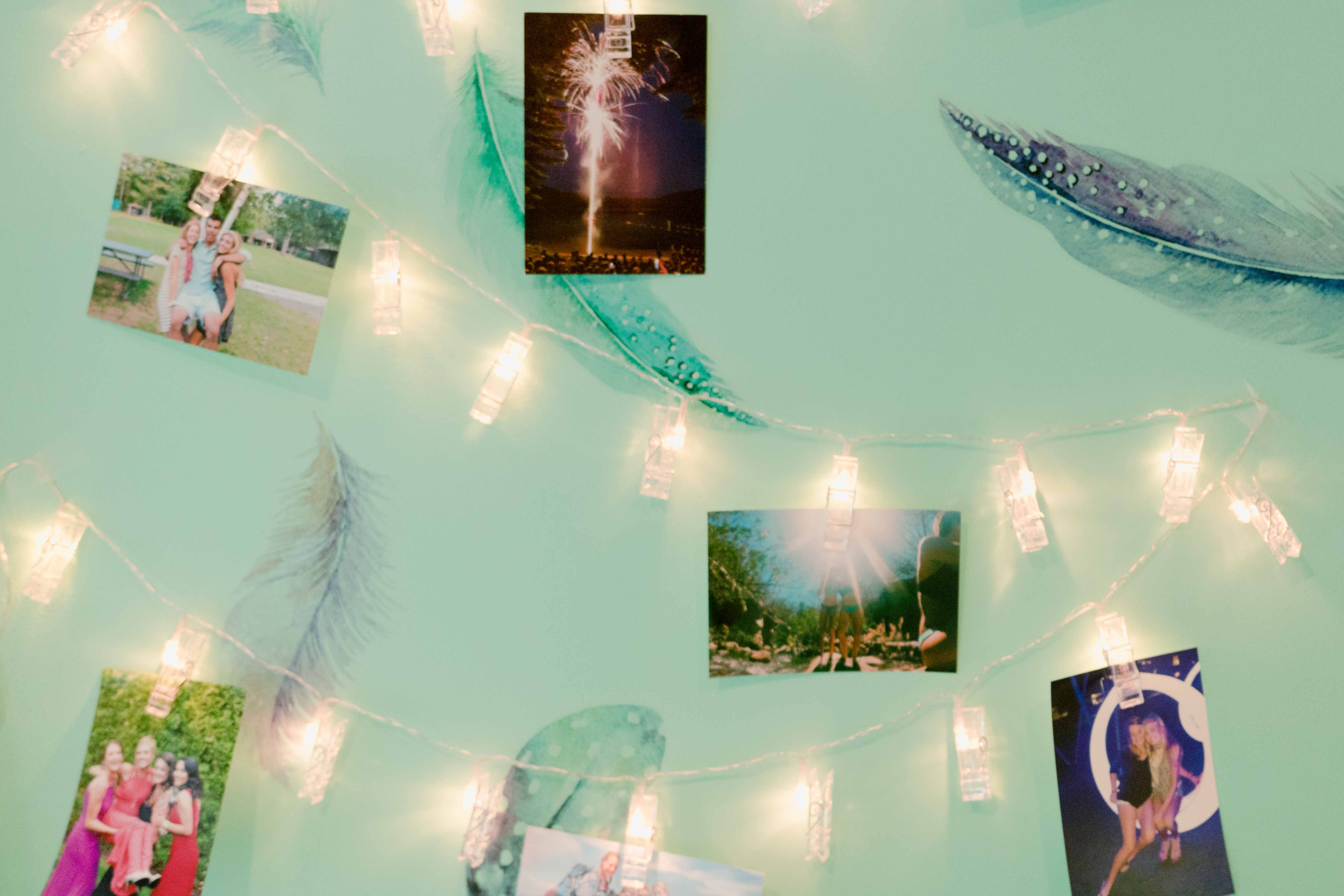 Special moments can be displayed, swapped out, and added in seconds with these fun light up clips. The Celestial feather decals add a flowing backdrop, as if they're falling from the night sky.
The Kashvi black and white elephant tapestry pops against the turquoise bedding, easily draping from the bed to the ceiling, anchored by clear push pins in the ceiling.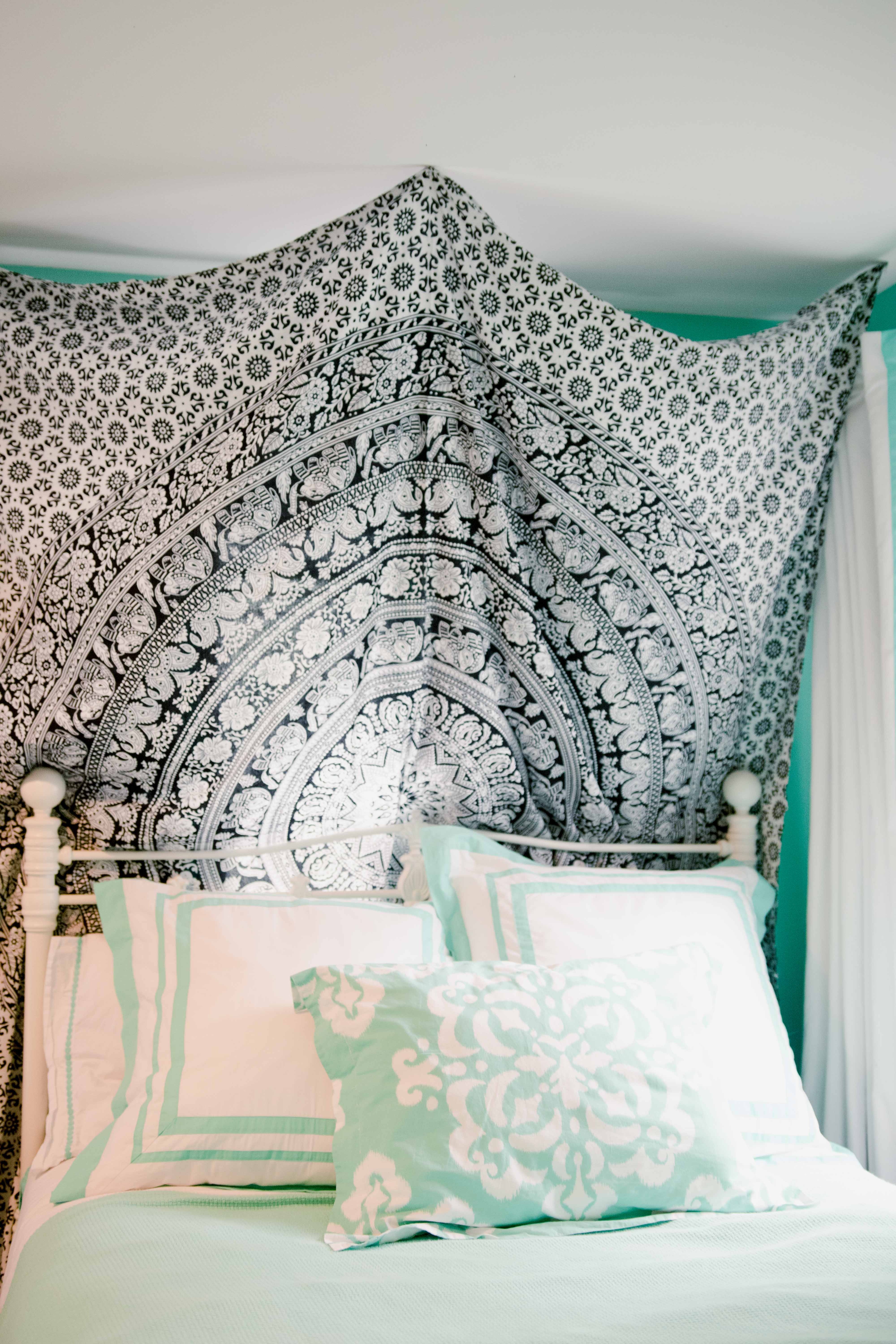 What's your favorite part of the room makeover? The tapestry, the string lights, or the feathers?