Today, we are showing you around Amy Chase's beautifully decorated guest bedroom. Amy is the owner of the incredibly popular Crompton Collective in Worcester, Massachusetts. The shop specializes in refurbished antiques, unique gifts, and handmade artisan items, so it's no surprise that Amy's guest bedroom is perfectly decorated with a mix of antique and modern pieces.
She chose to create a feature wall with our Shiplap NuWallpaper. With the application time taking less than an hour, it makes the space feel larger and ties together the different decor elements.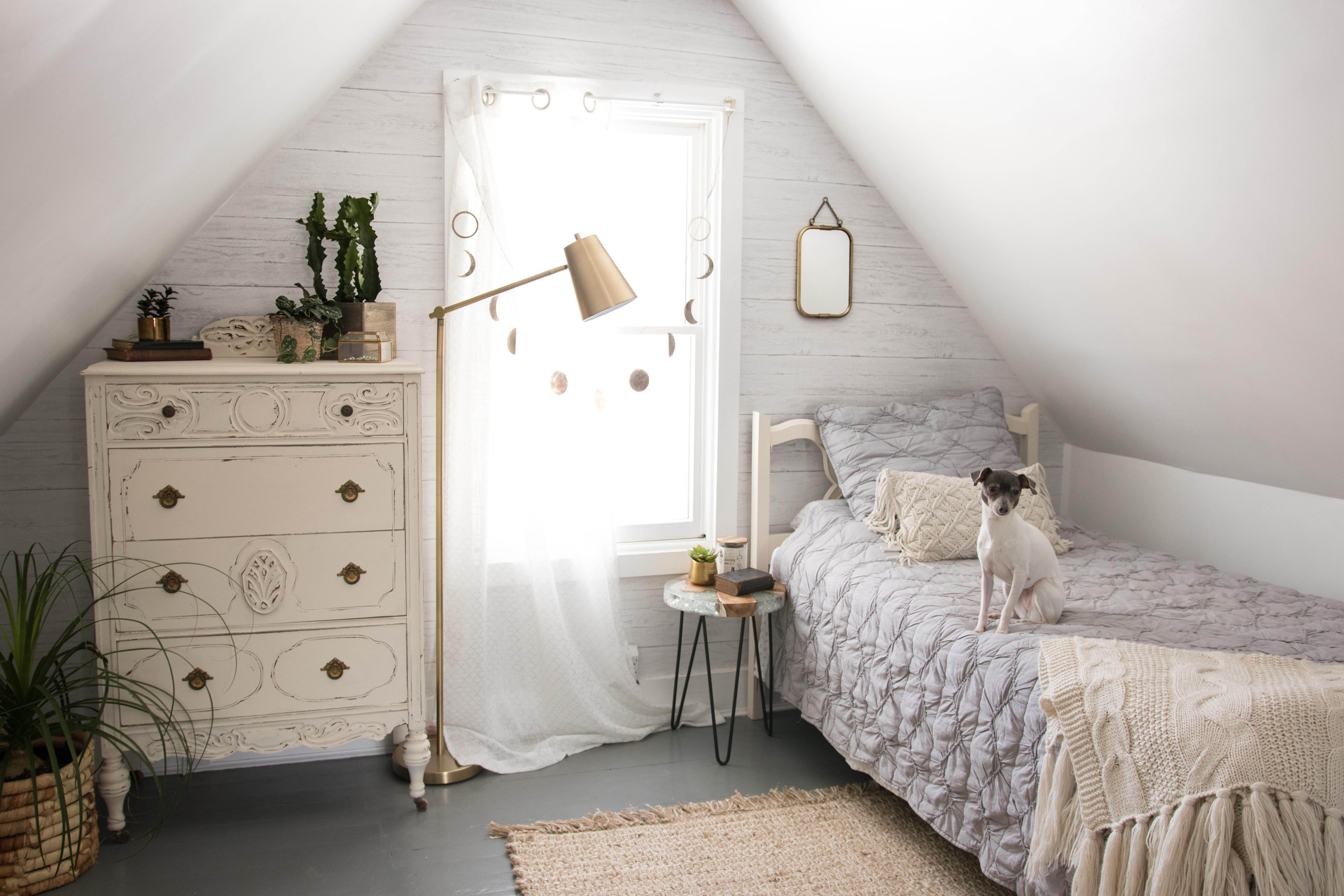 The Shiplap NuWallpaper feature wall was installed the morning of this shoot. We only used three rolls, and were done within an hour! The a-frame design breaks up the print and gives it a natural look.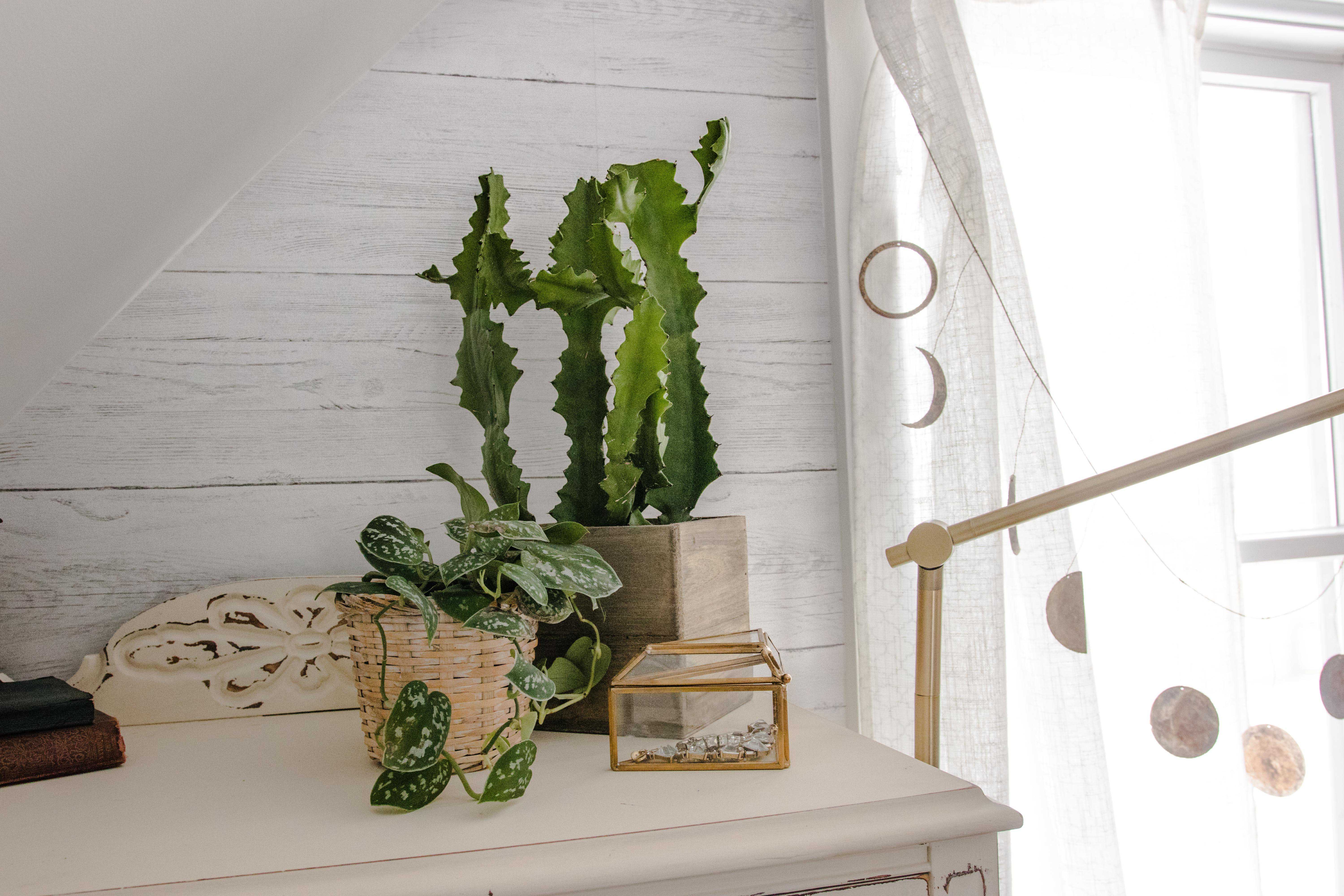 The dresser was decorated simply with a cactus, ivy, a geometric jewelry box, and a couple of vintage books.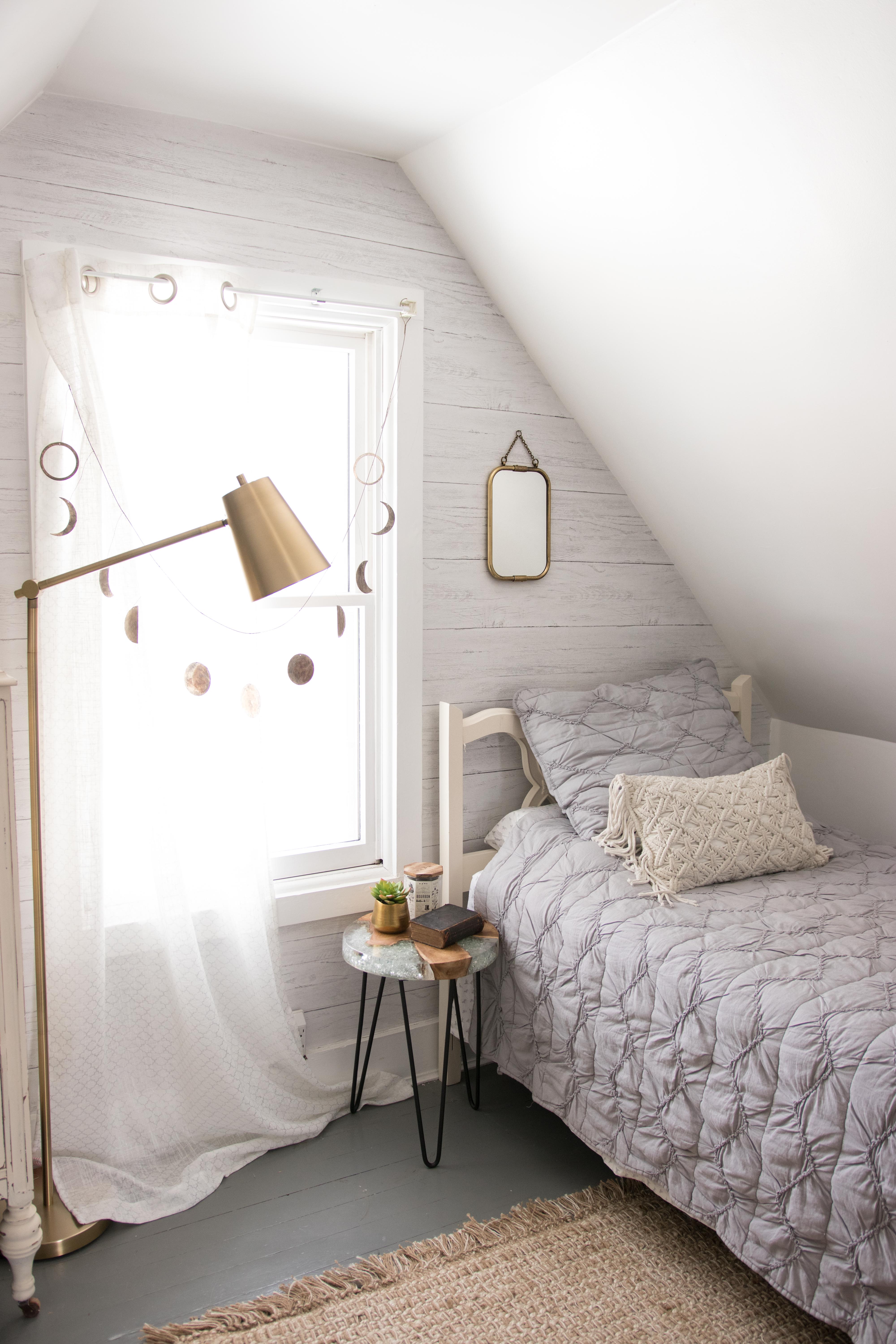 Brass accents and subtle hues of green and lilac bring in just enough color.  A strand of bronze moon phases adds a celestial flair.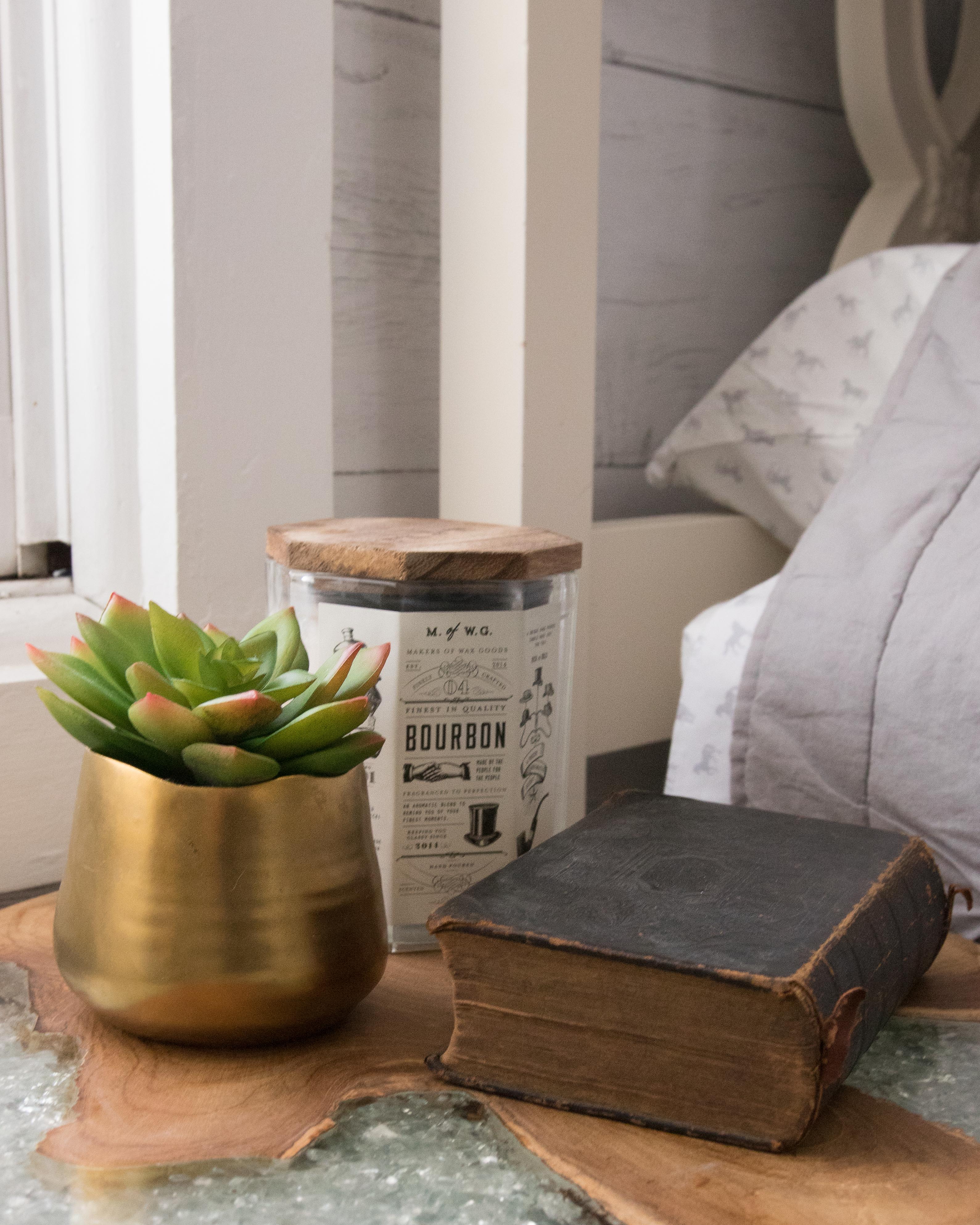 This crystal and wood nightstand holds all the necessities!
Each neutral piece has a textured finish from the cable knit blanket to the distressed dresser to the Shiplap NuWallpaper.
Amy's rat terriers, Olive (the puppy), and Penny (the big sis) were the perfect models! Their snuggly love is totally heartwarming.
Get more home decor inspiration in these posts:
NUWALLPAPER ROUNDUP: GREY INSTAGRAM BLOGGER STYLE
QUIZ: WHAT'S YOUR HOME DECOR STYLE?
NUWALLPAPER FAQS