WallPops peel and stick home décor products are designed to be easy to use, affordable, and easily provide a quick makeover to any space. With the help of our lovely community of DIYers who share their gorgeous work with us via social media, we have put together a roundup of amazing transformations that took 2 hours or less using WallPops products!
Breathtaking Backsplash by Michele Savage (@unclutteredhouse) | 2 hours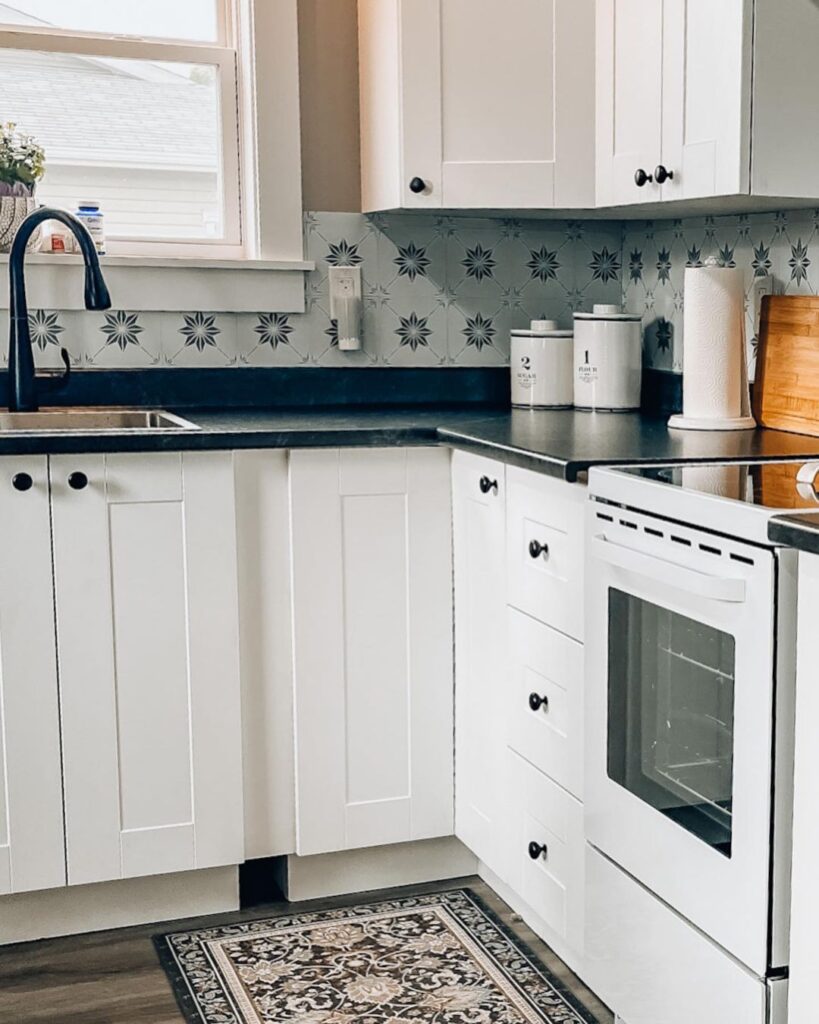 This kitchen transformation by Michele @unclutteredhouse hammers in the fact that a dramatic makeover does not need to have a huge lift behind it – this project took around 2 hours to complete, and truly brings the space together beautifully.
Our Solis peel and stick backsplash tiles brightened up the space, breaking up the taupe wall behind the counters, while still offering a chic, monochromatic color palette for the countertop zone.
A quote from Michele on the process: "The peel and stick tiles we used are VERY good quality, they are almost textured and look like the real deal.  They were easy to work with, especially trimming them.  We had a new sharp blade in our utility knife and it worked perfectly."
Annie's Cozy Home Away From Home by Carey Massey (@homewiththe_masseys) | 1.5 hours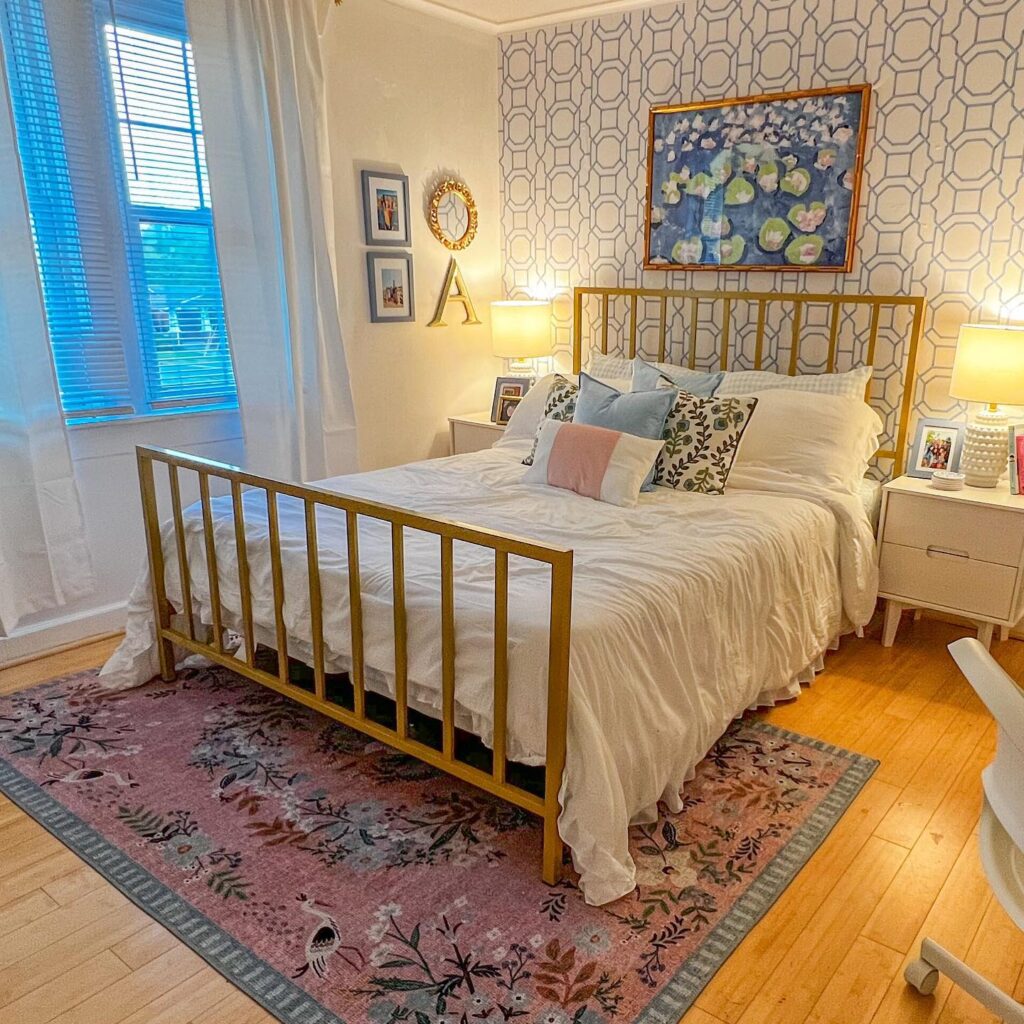 This gorgeous bedroom transformation by Carey @homewiththe_masseys goes to show that a HUGE transformation is achievable with just a bit of peel and stick NuWallpaper. Including prep and measurement, this whole process took about an hour and a half to complete, and just look at the difference!
Our Sapphire Sanya peel and stick NuWallpaper really brings a new life to Annie's (Carey's daughter) space, incorporating the southern coastal charm she loves so much!
A quote from Carey on the process: "This option was great for us because it was super easy to install, and it was approved for the rental space, given it's easily removed and doesn't damage walls… Annie even selected a WallPops, peel and stick wallpaper for her room at home!"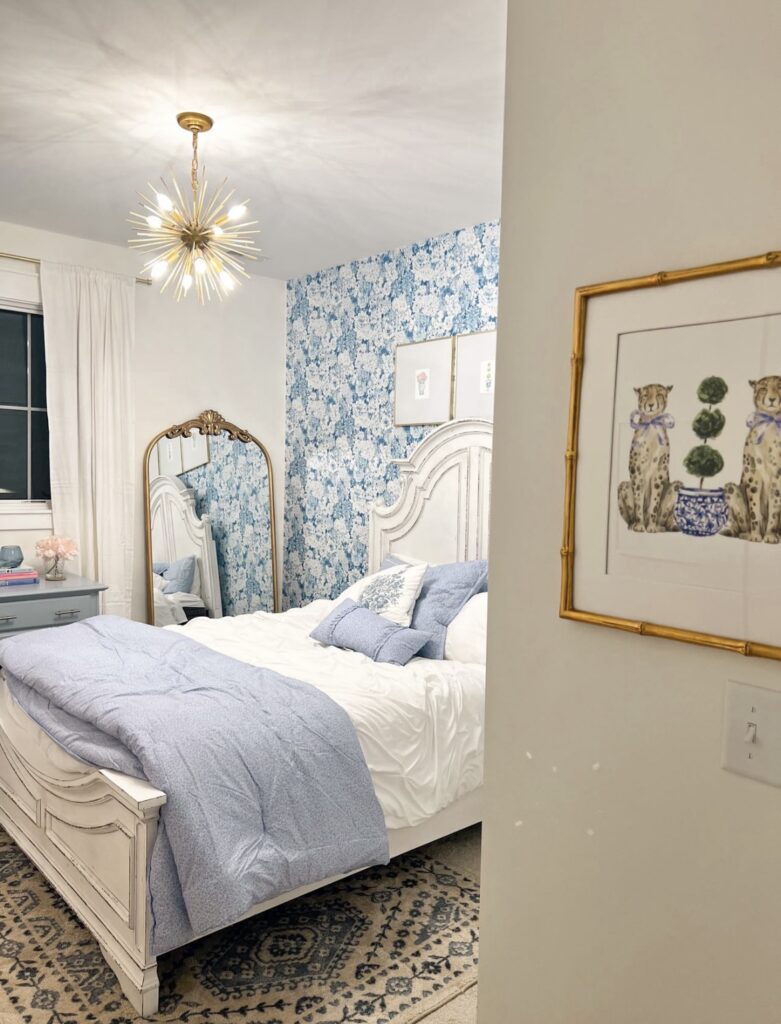 Powerful Powder Room Transformation by Kori (@kokidesignlv) | 2 hours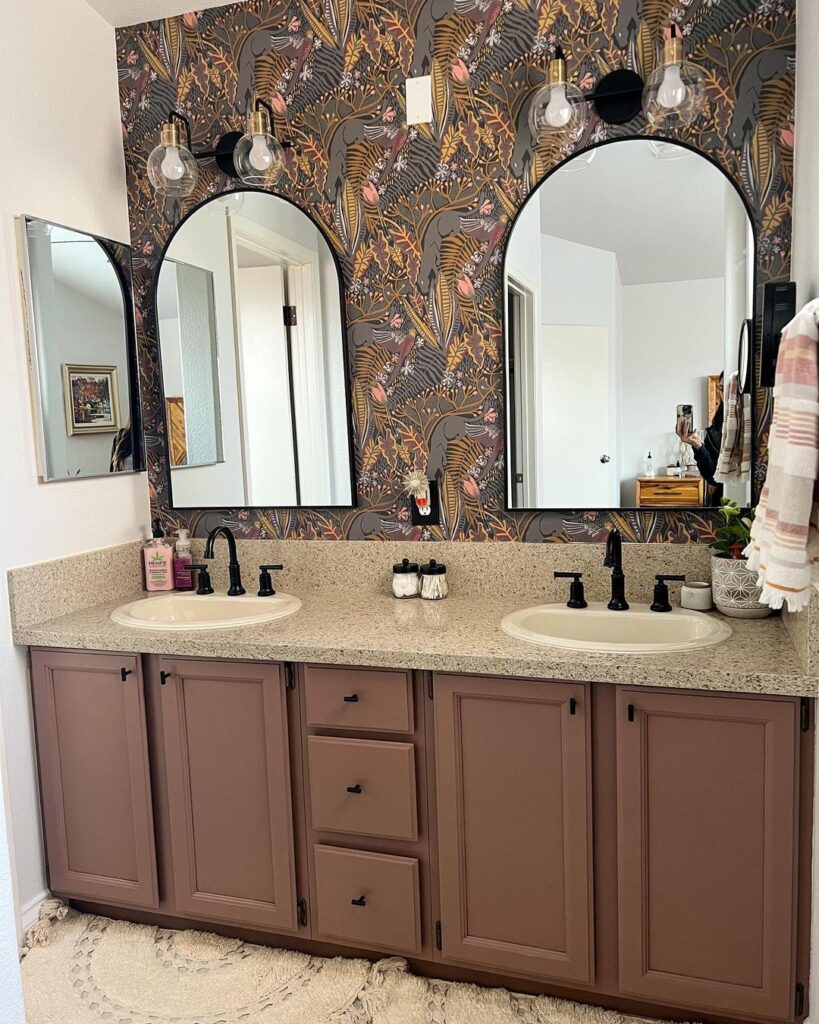 From dreary and plain to just plain gorgeous, this transformation by Kori @kokidesignlv brings new life to her builder grade powder room.
In just about 2 hours (including prep, cuts around electrical, and by herself) Kori installed our Cranberry Poise peel and stick NuWallpaper from our collab with Pip and Lo to create a custom, coordinated getting-ready space.
A quote from Kori on the process: "This wallpaper was a breeze to install! I also used the paper to line the drawers which makes for easier cleaning!"
---
Creating a custom and attractive space does not have to take forever; it can be a really quick and easy process. The best part? It can be swapped out easily if you decide you'd like to take the space in a different direction – and it won't be a hassle to remove and restart! Not that you need to, though. Our products will stay put as long as you'd like them to, and you'd never know they were peel and stick.
Here at WallPops, we are always thrilled to see the projects we've been tagged in on social media – your projects inspire us to continue doing what we do! Keep on doing what you do best!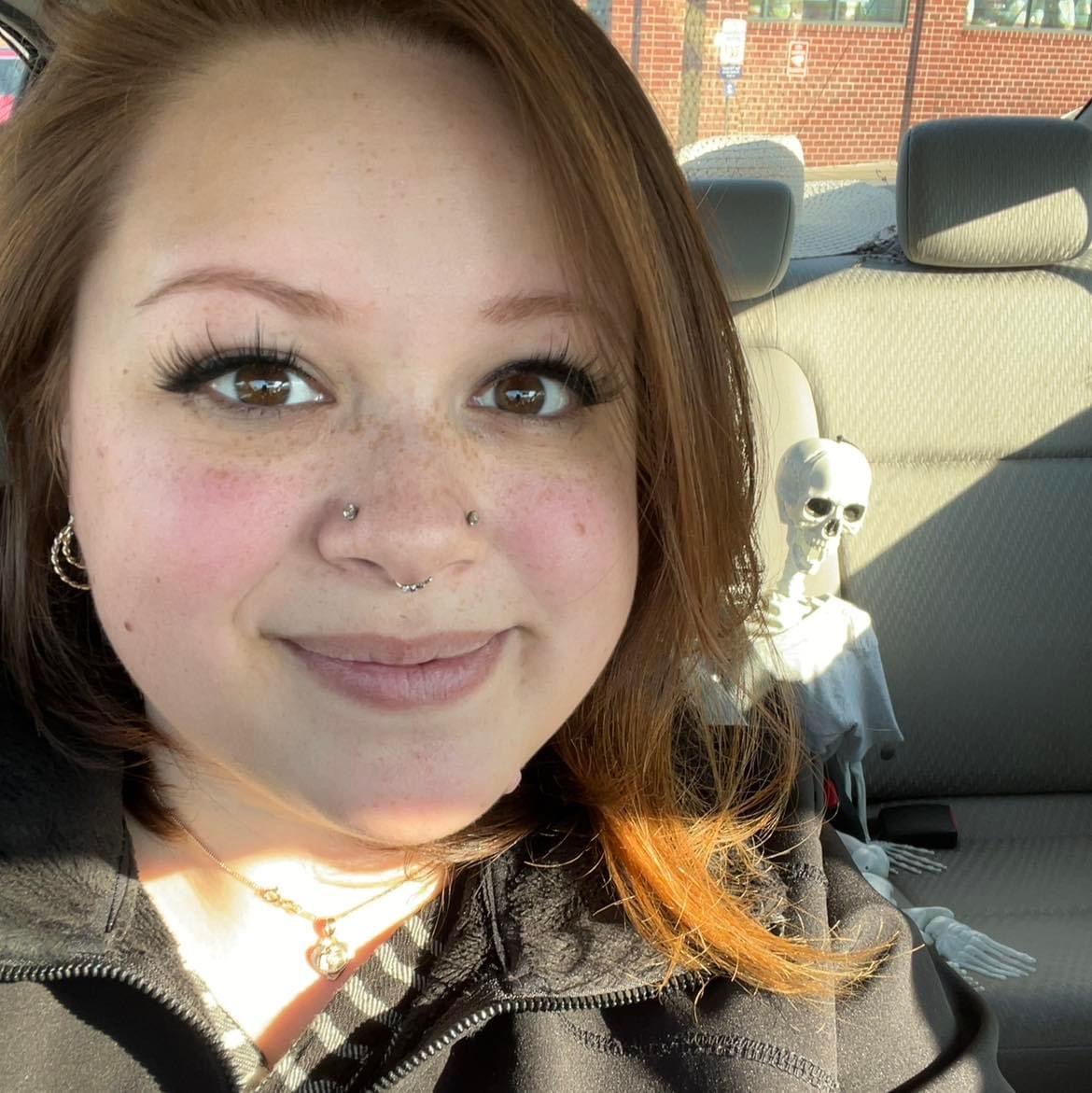 Hannah is the Marketing Communications Coordinator for Brewster Home Fashions. A dedicated design enthusiast with a passion for creating, her drive to bring ideas to reality never runs dry. In her free time, you will find her painting, arranging flowers, or curating décor ideas for her dream bohemian-styled home. Connect with Hannah through our social channels or here on LinkedIn!