With all of the excitement surrounding the Royal Baby we cant help but wonder about the Royal Nursery! We have put together a few of our favorite nursery decor ideas including our favorite trends for nursery wall decor!
Shimmer shine on the walls is a captivating baby decor idea! As your baby learns about the world around her, these stylish 3-D moon & star mirror decals give her something twinkly to look at! Our pretty mirror wall decals come in lots of darling shapes, including butterflies, flowers, a guitar and even a cute cupcake!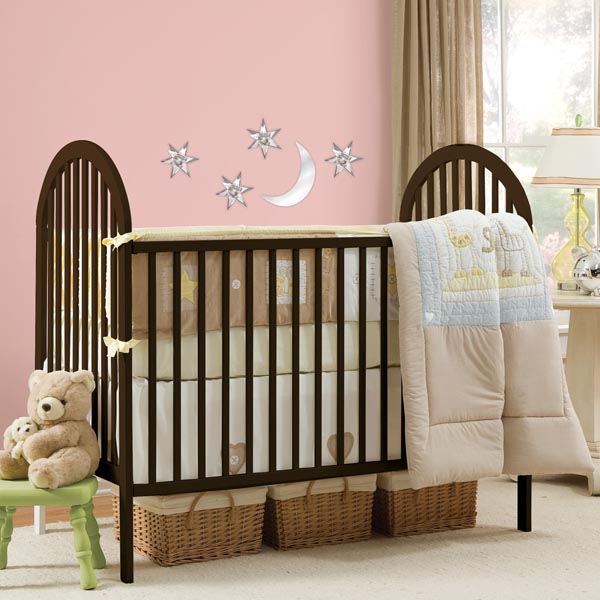 Butterflies are a whimsical baby nursery detail! The Butterfly Garden Kit comes with enough decals to enchant a whole wall of your nursery with cheerful flowers and friendly butterflies, including 3-D accents. We love the pink green and brown palette of this happy nursery.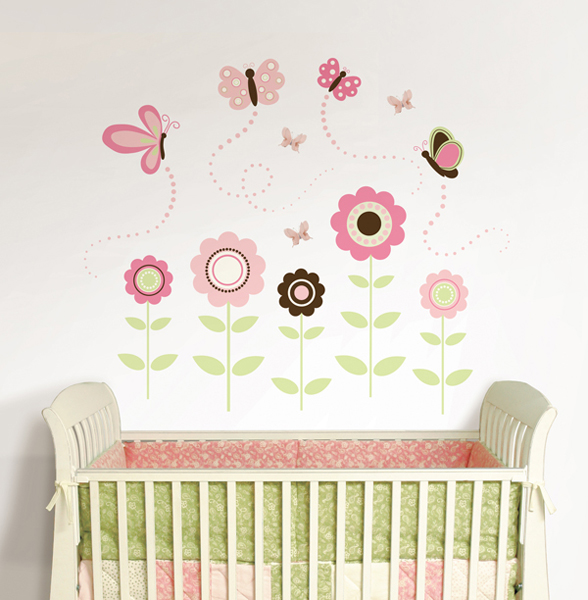 Trees are another charming idea for decorating a nursery. WallPops tree wall art kits look so darling in a baby's room. We cant help but think Royal Baby Prince George might appreciate this beautiful white silhouette tree decal, it has a classy splendor and really pops on a painted wall! The Hoot & Hangout Tree wall art and the Treehouse design both come complete with happy forest friends to energize your nursery decor.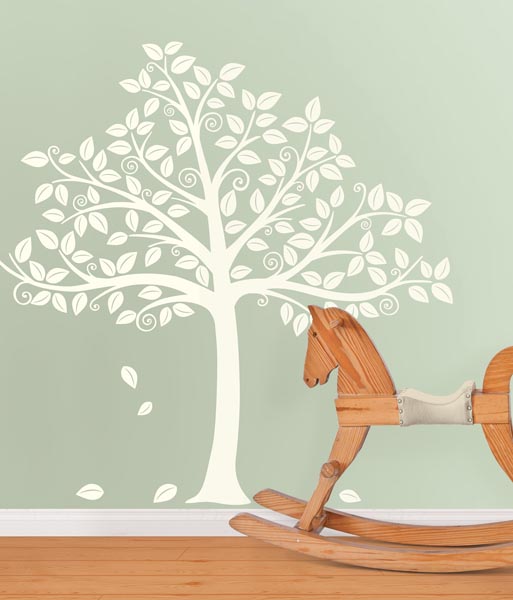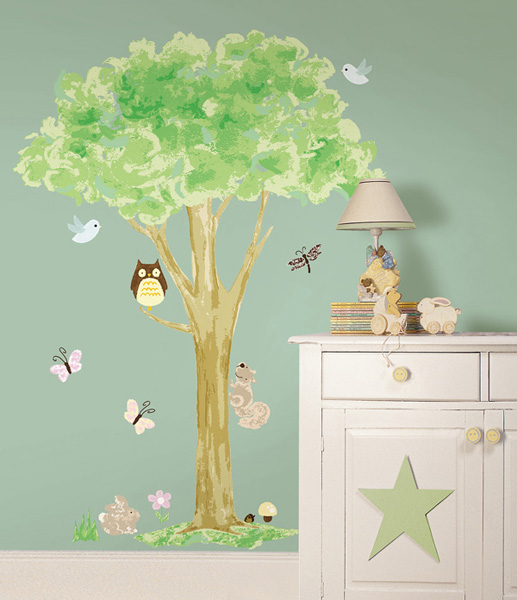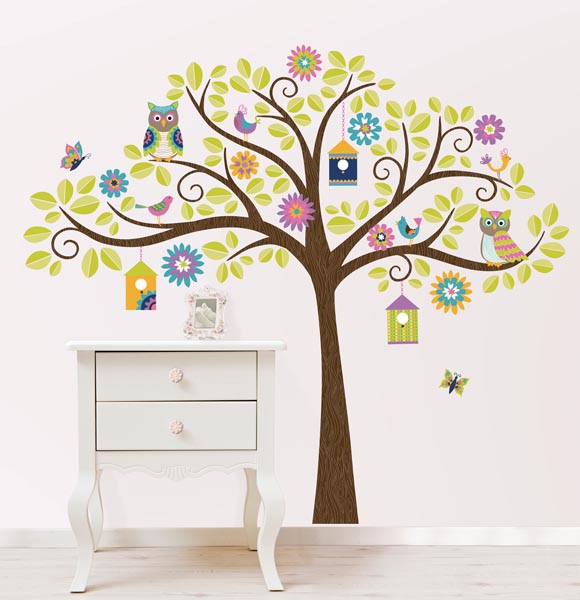 Words on the wall, alphabet decals, monograms and wall poems are all beautiful and trendy nursery decorating ideas. These nursery decorating ideas below showcase the typography trend in action with baby-chic colors and themes. Alphabet decals can help babies learn their letters and look stylish, especially when paired up with animals for each letter of the alphabet! A monogram on the wall looks sharp, and our monogram wall decals come with all the letters of the alphabet so you have plenty left over to accent the walls. Whether your nursery wall quote comes from a popular children's song, a classic poem or nursery rhyme, all who enter will be delighted to read your walls!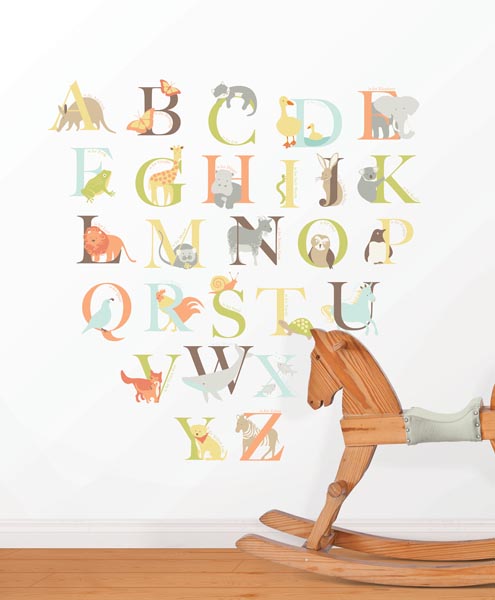 These last 2 nursery decorating ideas use animal wall decals to add an adorable and unexpected jungle theme to the room. Our tag-along elephants have a cultured and cute appeal, with funky fabric on their saddles and polka dot wall accents! The It's A Jungle in Here wall frames bring a cute safari theme to life while providing an irresistible place to showcase photos of your baby! Make a decorative little gallery with the convenience of peel and stick frames.