Exciting news here at WallPops: We're partnering with artists around the country to transform their work into peel and stick wallpaper – and to bring you only the best designs for your home. And we're thrilled to share that our latest collaboration is with none other than Hadiya Williams of Black Pepper Paperie Co!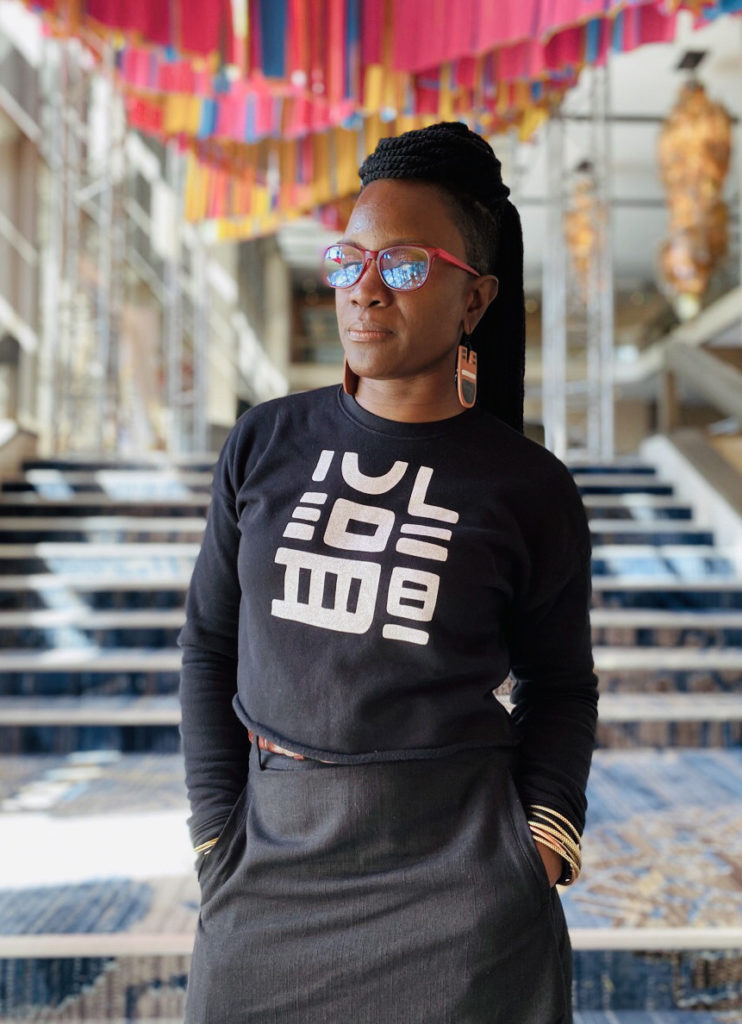 Hadiya Williams is a mixed-media artist from Washington, DC whose globally inspired pieces explore a lineal connection to her ancestral culture and her experience as a Black person in America. While she has an extensive background in graphic design, Hadiya has found that she enjoys working with her hands the most. Her one-of-a-kind pieces span from wearable ceramic art to home décor – and are now being brought to the large-scale canvas of wallpaper!
"This collaboration marks the beginning of the next phase of my creative work," says Hadiya. "It feels like a small workshop that's allowing me to really explore my thinking around culture and surface design."
We're so elated to partner with an artist as skilled as Hadiya, and to be a part of the next evolution of her work! Let's take a deeper dive into her collection, and the designs you'll see on our peel and stick wallpaper substrate:
Hadiya's artwork is an exploration of lineage, culture, and connection. "The Great Migration is a large part of my family's story," says Hadiya. "This particular collection was inspired by that movement and migration."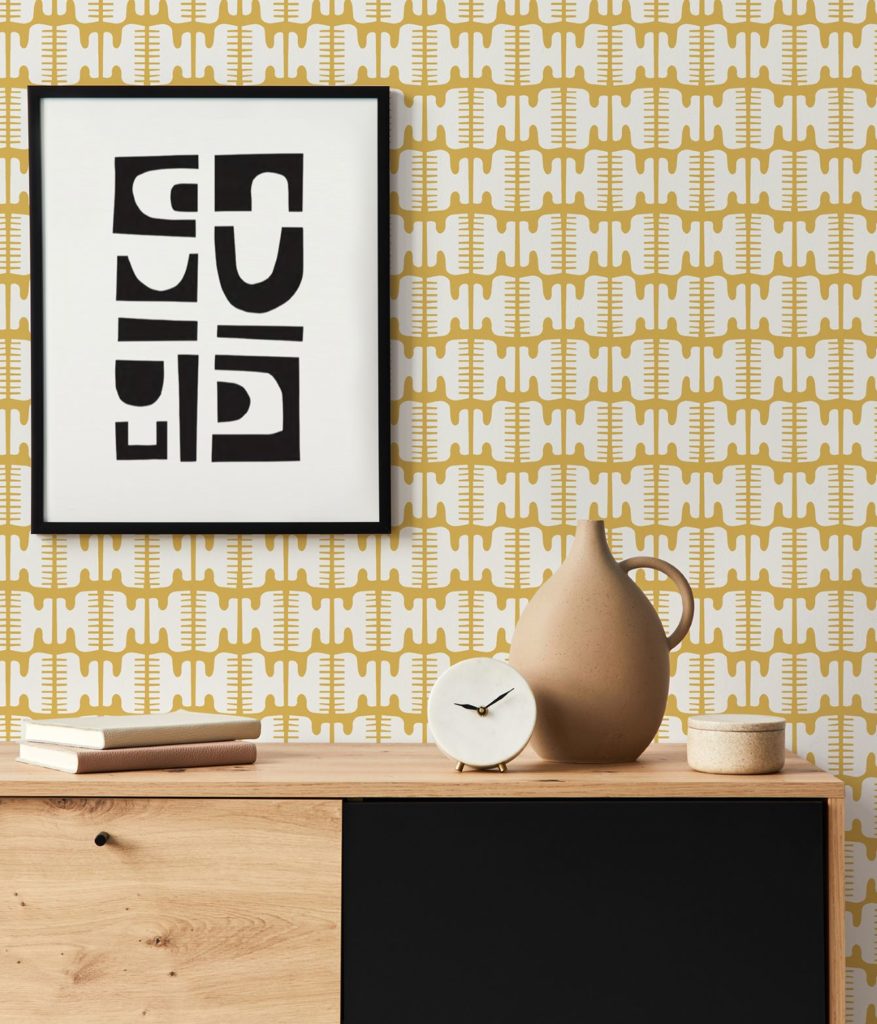 "I created the pattern SHIFT from a decorative ceramic comb," Hadiya says. "It was exciting transforming my ceramic work into a 2D format and developing a series of patterns from those original handmade pieces."
"TRAVERSE is based on some earlier work that I created. I was thinking about mazes and the energy of movement in space: how we take up space and how we travel through and move around unknown spaces."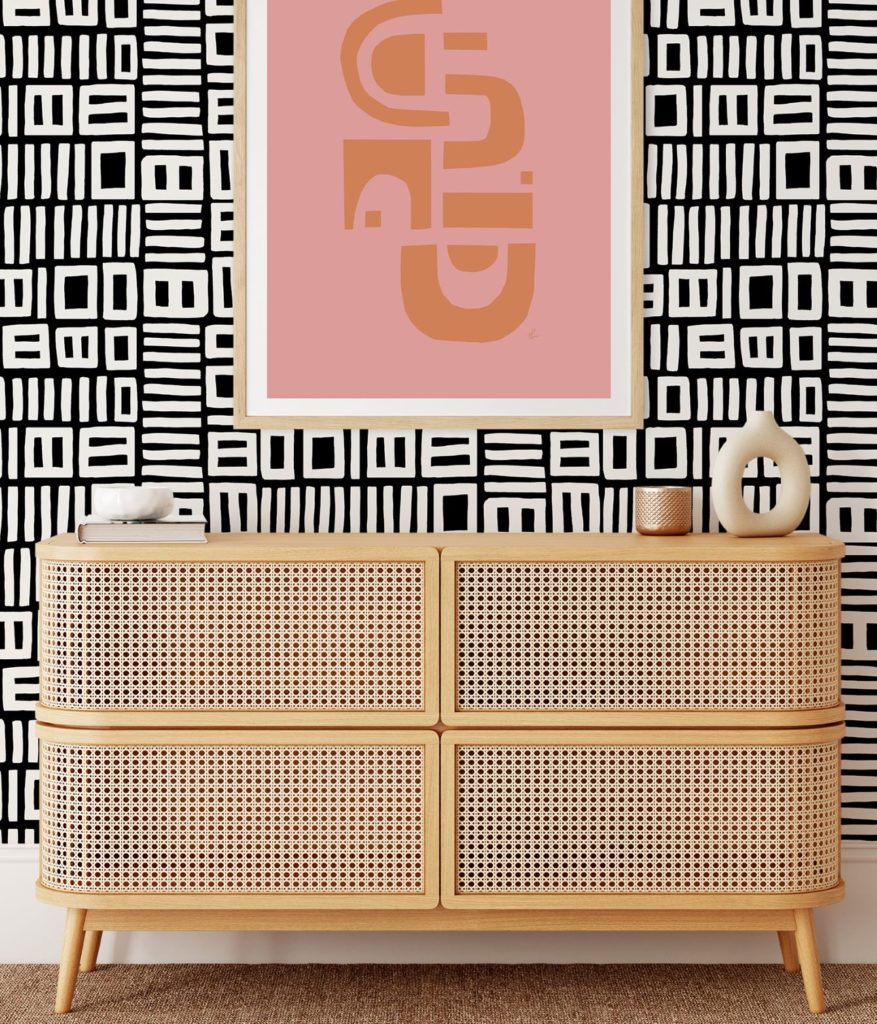 TRAVERSE is available in 3 colorways and SHIFT is available in 2. Hadiya says that her collection's style would fit someone who is bold, fun, and interested in something modern for their home.
Hadiya's top placement recommendations for her designs include bathrooms, children's rooms, and revamped office spaces – but we want to see what you can do with these powerful prints! Just for reading, take an additional 10% off your Black Pepper order with code BLACKPEPPER10 and show off your styling skills with us on Instagram for a chance to be featured.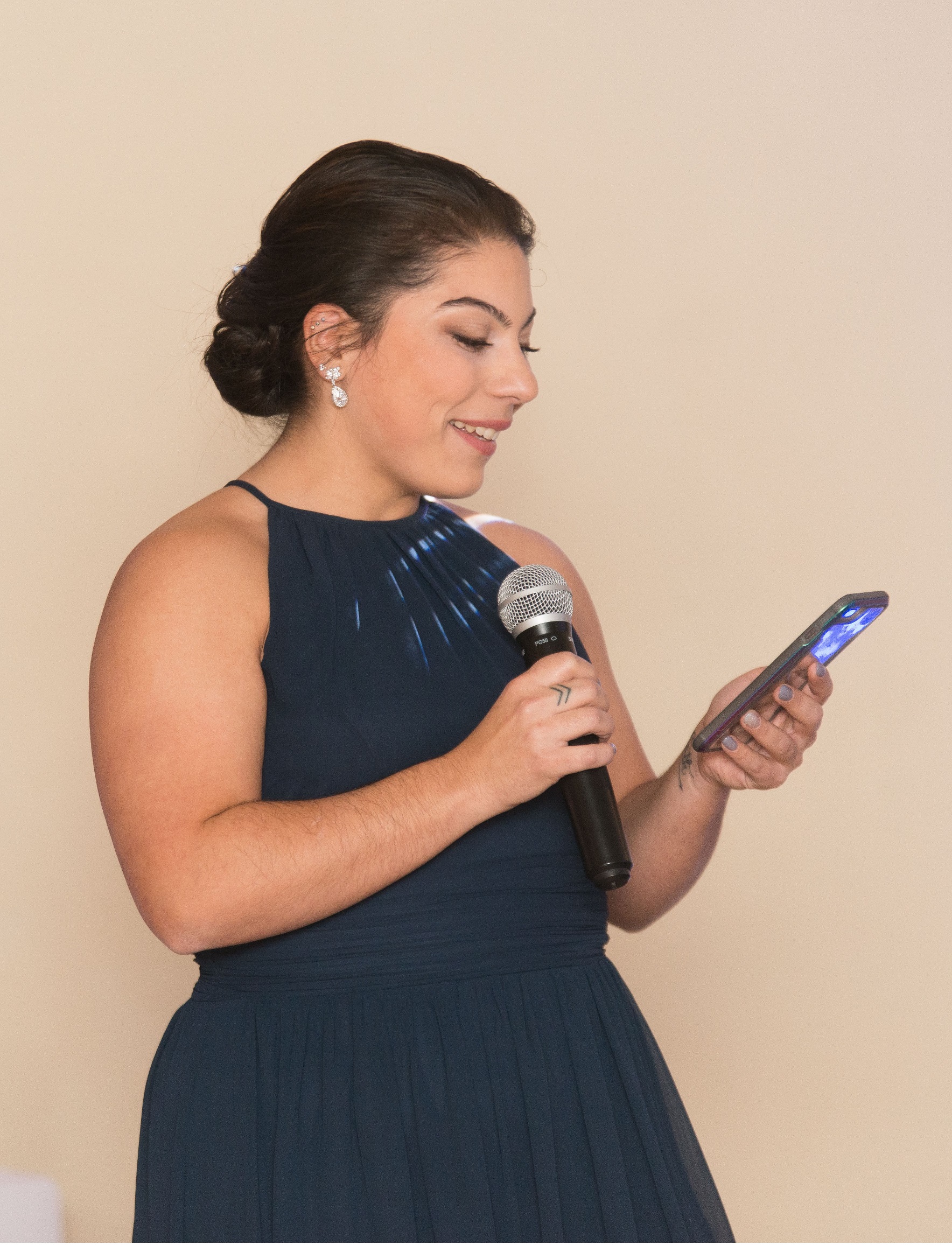 Andrea Greeson is the Digital Marketing Specialist for WallPops and Brewster Home Fashions. Having a passion for social media, creating blog content, and developing relationships with influencers, she balances being a competitive strength athlete after work hours and is a stylish fashion devotee 24/7. With an individual style embodying everything bohemian, you're sure to feel her eclectic energy through her work. Connect with her through the companies social channels or here on LinkedIn!