Giving Your Rental Style Has Never Been Easier
Kristin uses NuWallpaper to give her apartment a new look to match her ever-changing personal style! The peel and stick material doesn't harm her walls and is super easy to take down, allowing her to change her walls anytime she wants. She chose a neutral couch and coffee table that match perfectly with whatever print she chooses.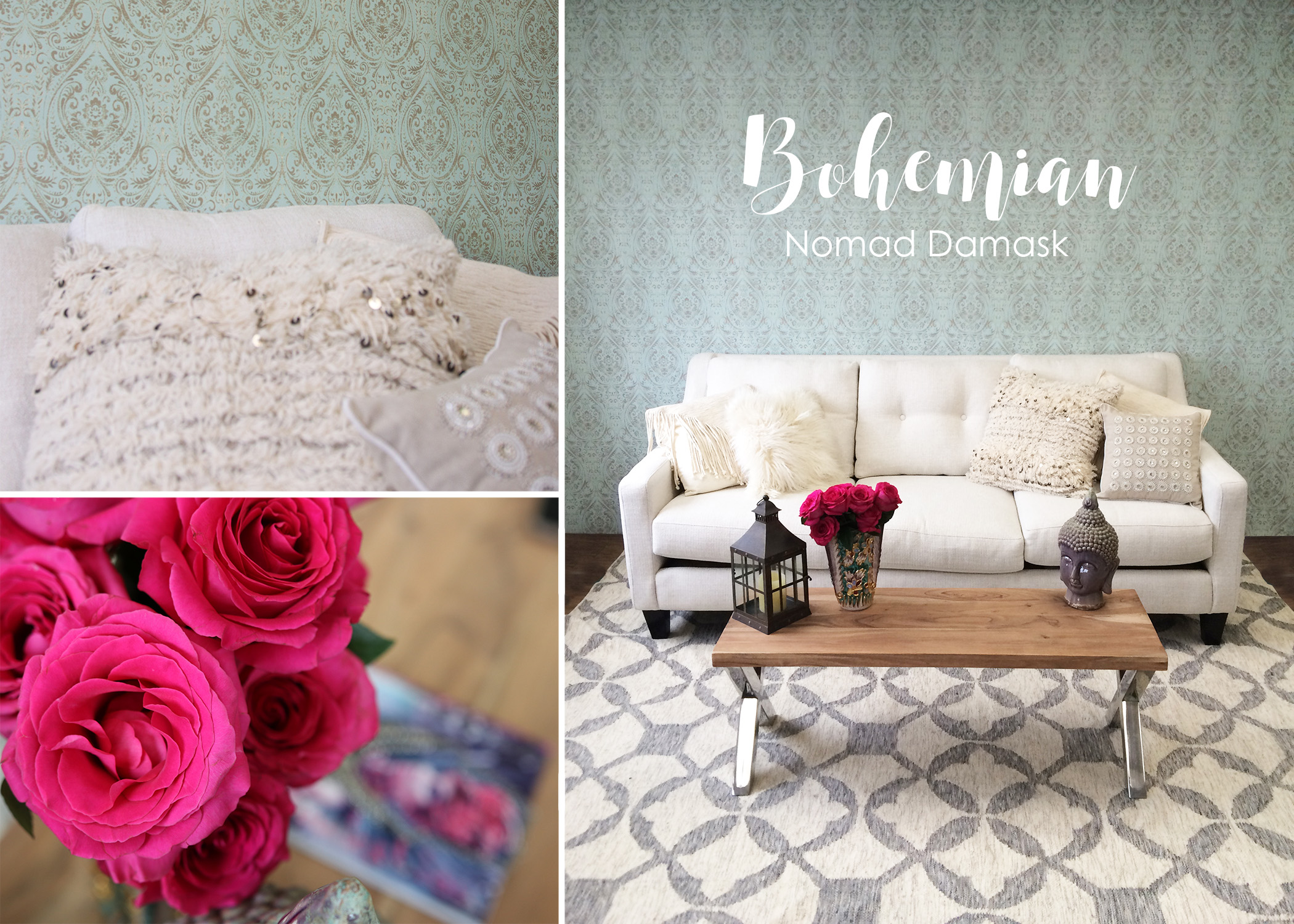 For a bohemian style, Kristin used the Nomad Damask NuWallpaper to give her walls a bright pop of turquoise color and intricate design. Bright pink roses, shaggy pillows, and eclectic accessories complete the look.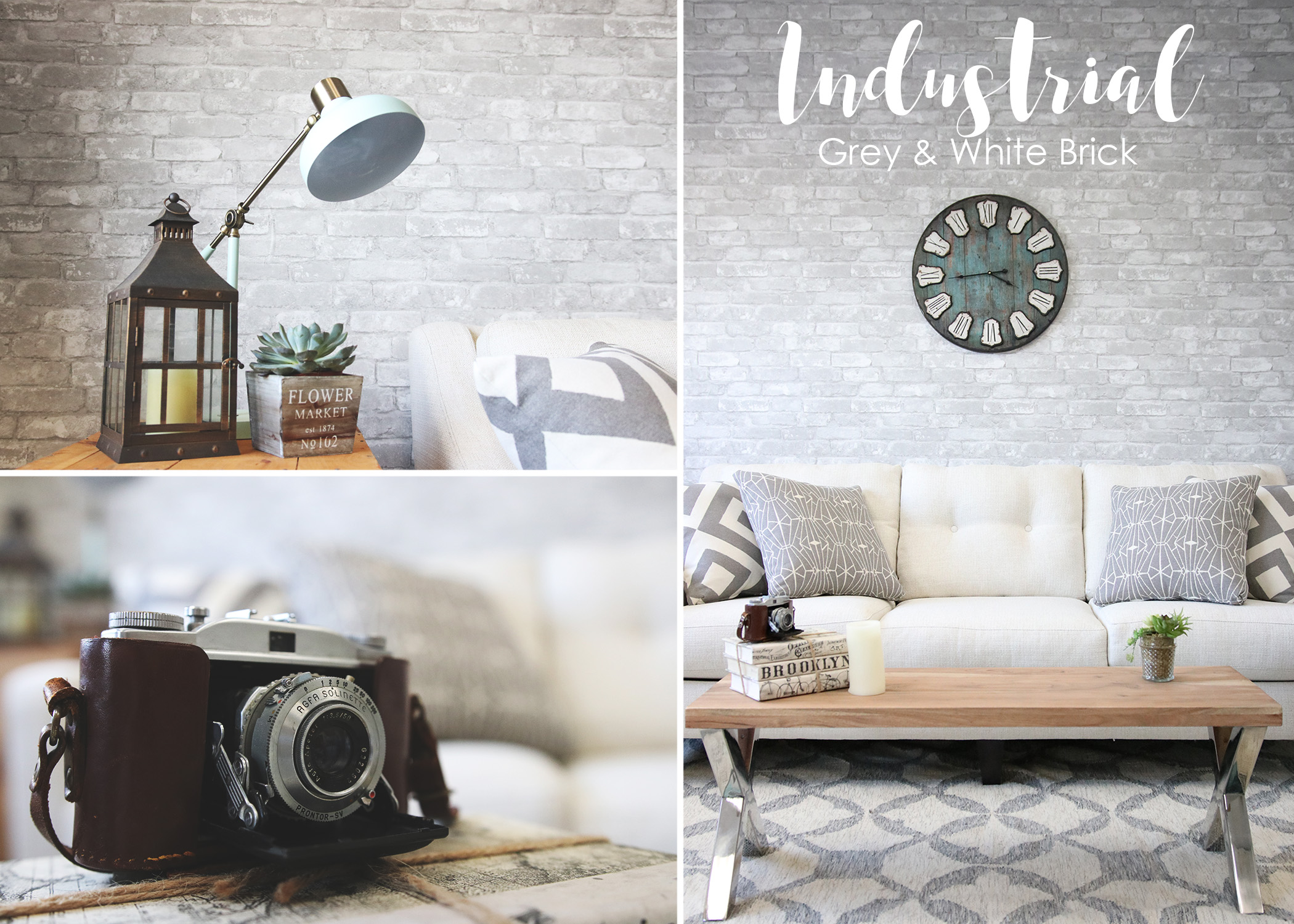 The Grey & White Brick NuWallpaper was the perfect way to create an industrial feature wall. Kristin used a statement clock that she already had, her grandfather's vintage camera, and a few succulents to add her own flair to the space.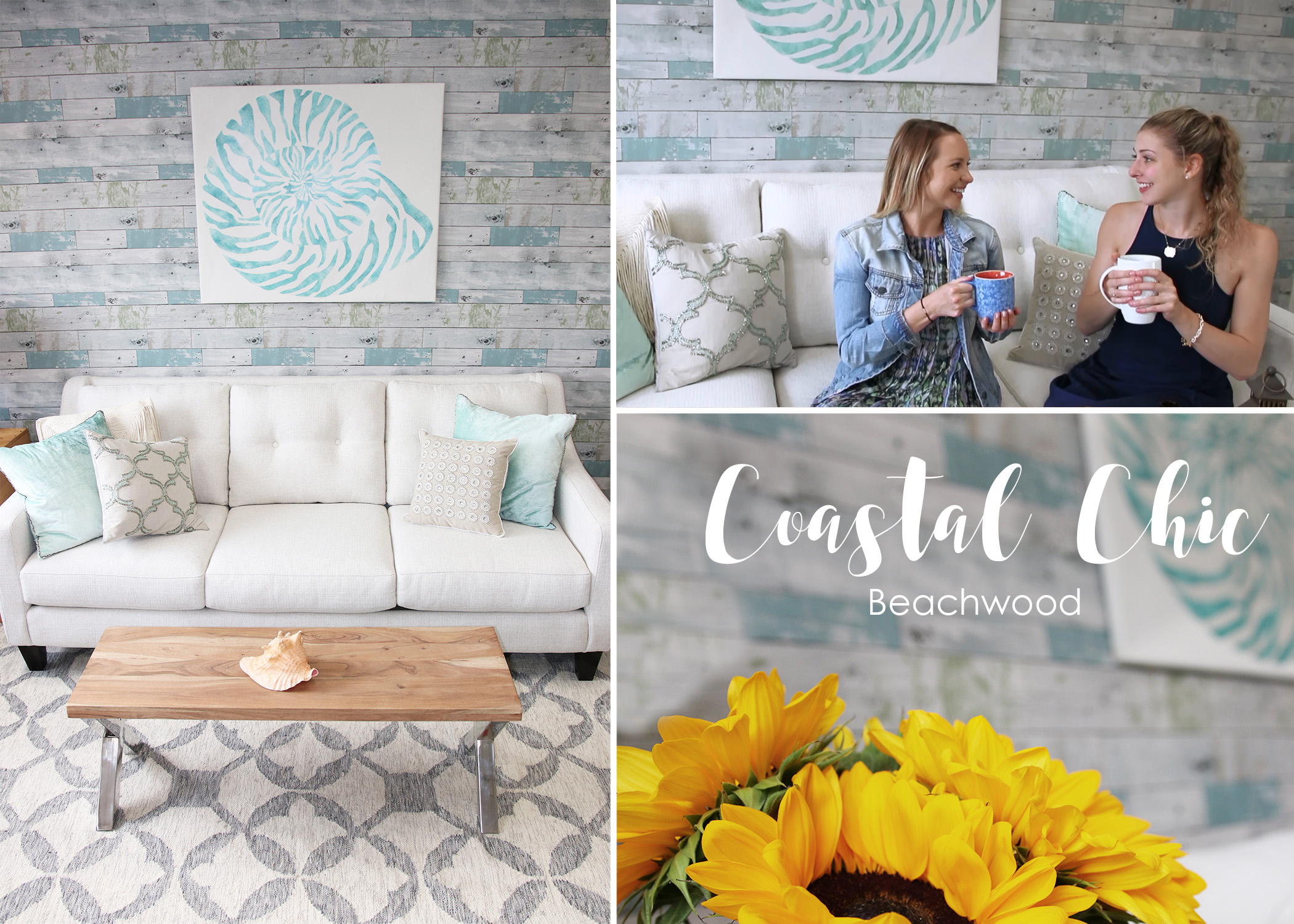 The Beachwood NuWallpaper is one of our best sellers and it's easy to see why! Kristin loved adding her own style to the space with shimmering accent pillows, a large conch shell, and her favorite sunflowers. She even DIY-ed her wall art, applying our Nautilus Shell decal to a canvas!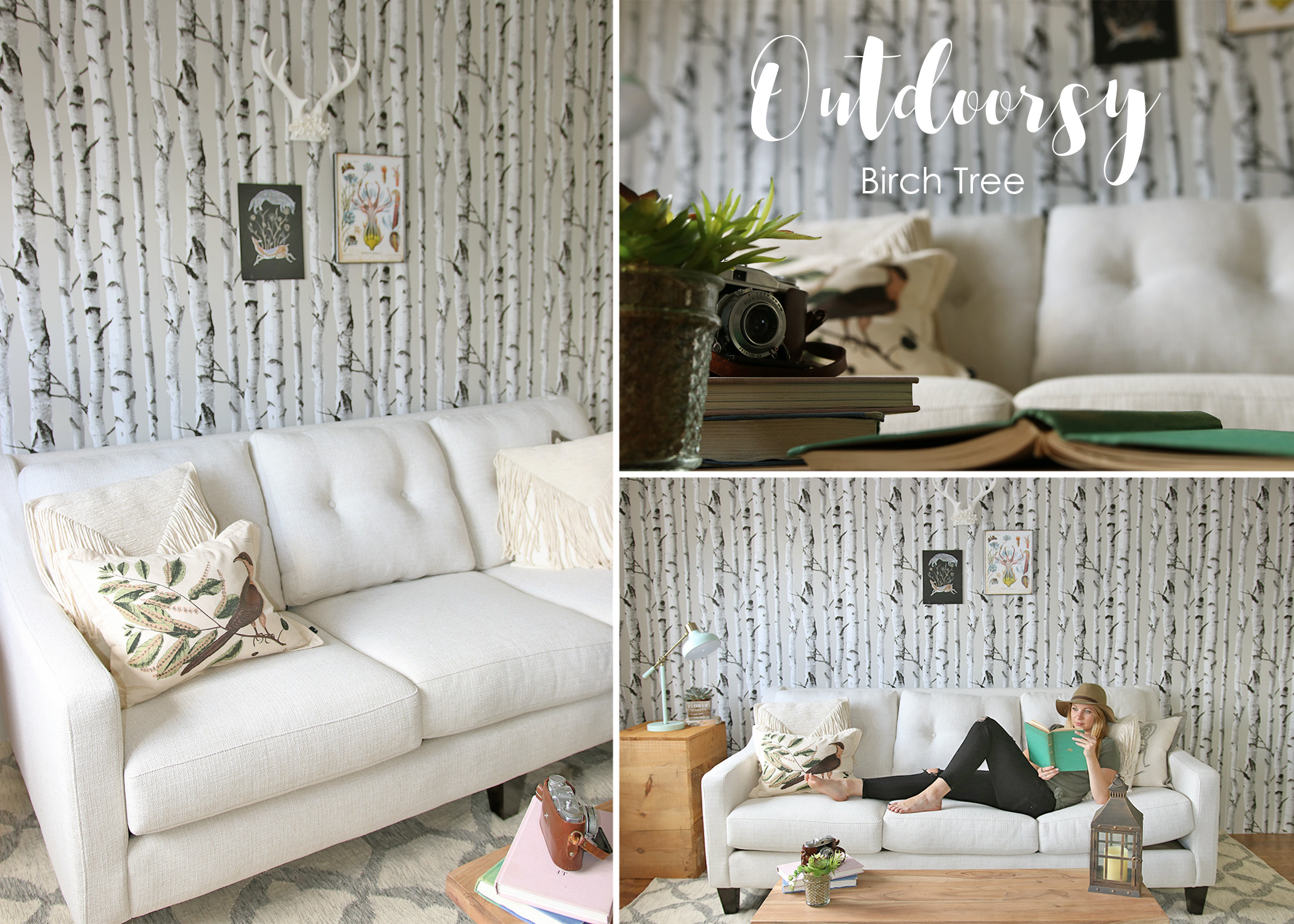 The Birch NuWallpaper brings the outdoors inside! Kristin used botanical prints, faux antlers, and a small painting to create a small gallery wall. She reused the succulents and lantern from the industrial look rather than buying all new pieces.
Which NuWallpaper pattern would you choose to update your home?