Get Organized This Year With a Dry-Erase Calendar Decal Set!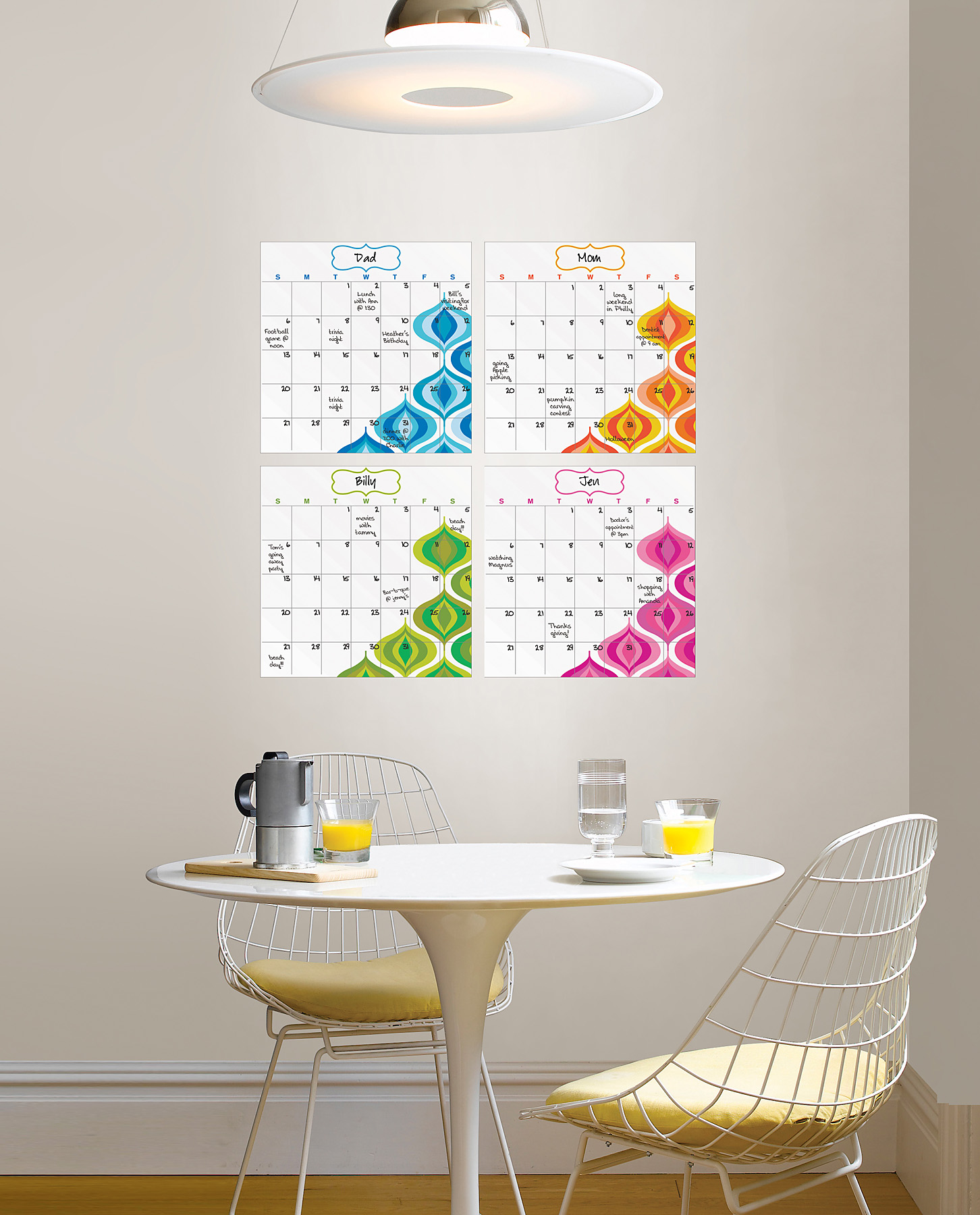 Where do you stand on New Years resolutions? Some people set out each January with fresh motivations and the best of intentions, often related to health goals or breaking bad habits. According to Forbes, don't be vague when setting your goals beacuse the way that you articulate them can seriously impact the success rate. For example, don't simply declare "I'm going to join a gym", but instead say "I'm going to do yoga with my best work out buddy every Saturday morning" Being specific, realistic, and getting to the heart of your goal can help you follow through, as well as enlisting a partner to help keep each other on-track. Another fresh outlook on the New Years Resolution, one that we simply LOVE, is to resolve to try something new in the coming year. This puts a positive spin on the concept, and gives you something to have fun planning, learning, or experiencing rather than putting the emphasis on something you would like to change about yourself. This year why not enrich your life with a new experience, like learning to make paella, taking a cooking class at a local school, learning a new computer program, going to a salsa dance class, trying to knit a scarf, or just going for it and booking a trip to somewhere that you have always dreamed of going!
  Whether or not you make a resolution in 2013, the pursuit of a beautiful, organized home is always something to rejoice in! Here are a few reasons why we absolutely adore these dry-erase calendar decals: 1. they are re-usable. You may never have to buy another calendar, simply write in new dates each year! 2. With so many designer calendars and darling looks to choose from, these calendars double as fabulous wall art 3. They genuinely help you stay organized, putting your schedule fashionably in sync in plain view. Write in your new goals to keep them front of mind. If you write yoga in on every Saturday of the month, even if you miss one week you will have a personalized reminder to make it to class the next week. With the 4 piece calendar sets, you can plan out 4 months at a time, or keep the whole family's busy schedules on display together. How about you? What are your plans this year? Share your tips for success below & good luck to you all for a happy, healthy 2013!