Nurseries Get Made Over With Peel & Stick Wallpaper
Having a nursery that will be a comforting, enjoyable space for your baby is ideal, but not always easy…until now.
NuWallpaper is the perfect alternative to traditional wall decor. This peel & stick wallpaper collection was made with nurseries in mind. It takes only minutes to apply and, if your child outgrows the design, only seconds to remove!
Take a look at these nurseries that were made over with NuWallpaper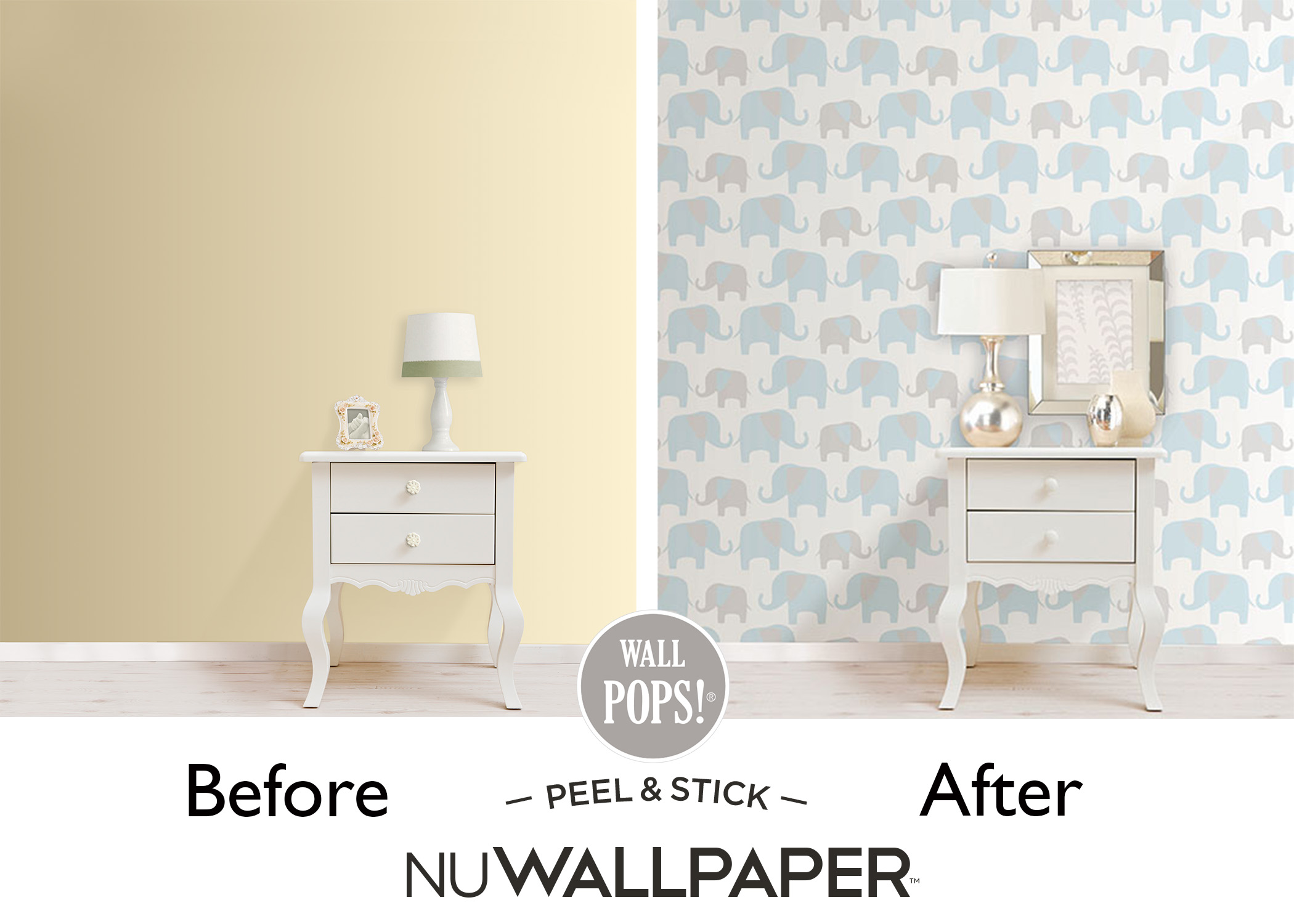 This adorable elephant wallpaper created a whimsical space that emphasizes the love between parent and child. We accented this sweet design with metallics for a modern look that both mom and baby love.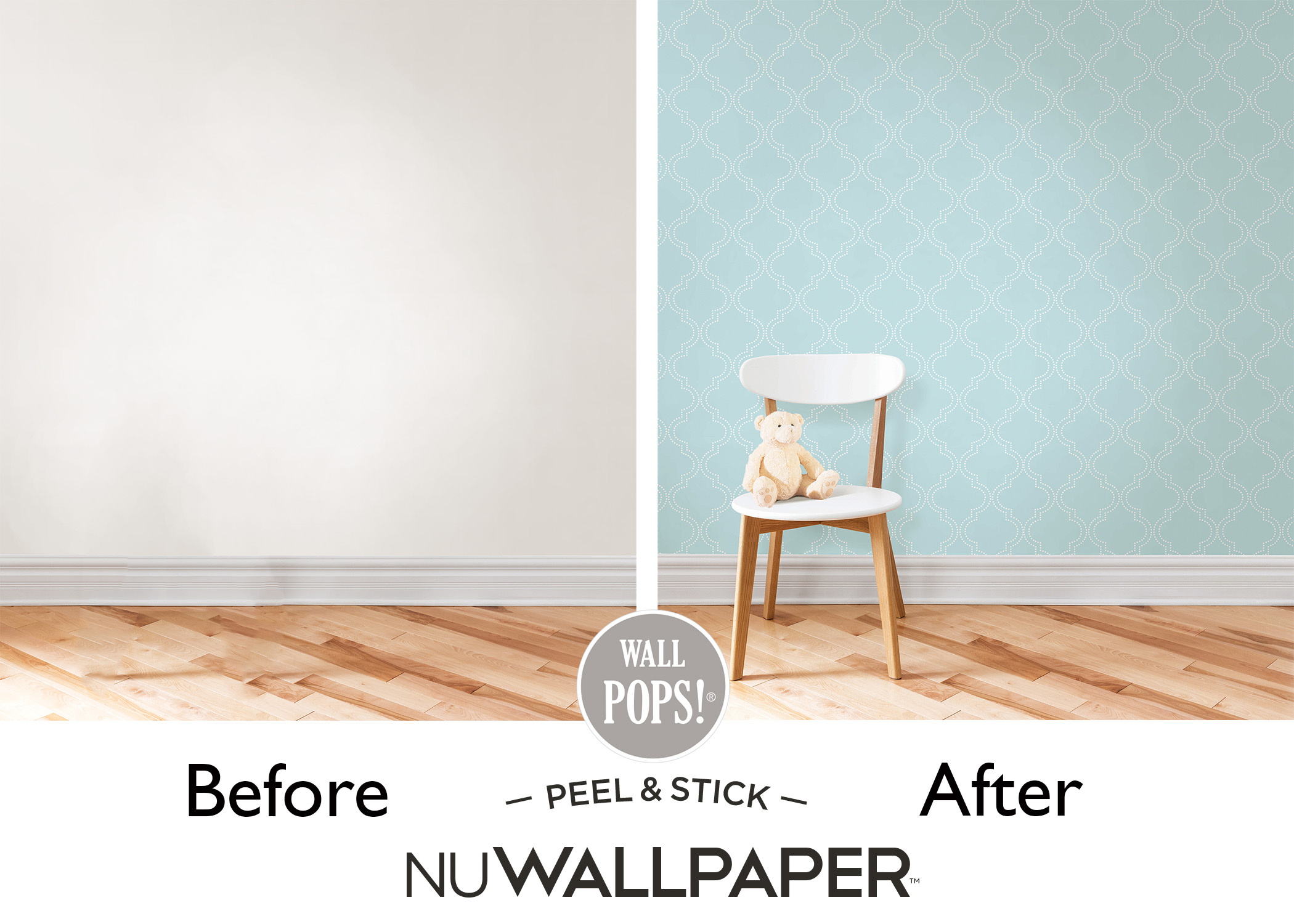 This blue quatrefoil wallpaper is calming yet stylish. The nursery had good lighting, but needed color and pattern. The quatrefoil design is perfect for any gender and will grow with children as they mature.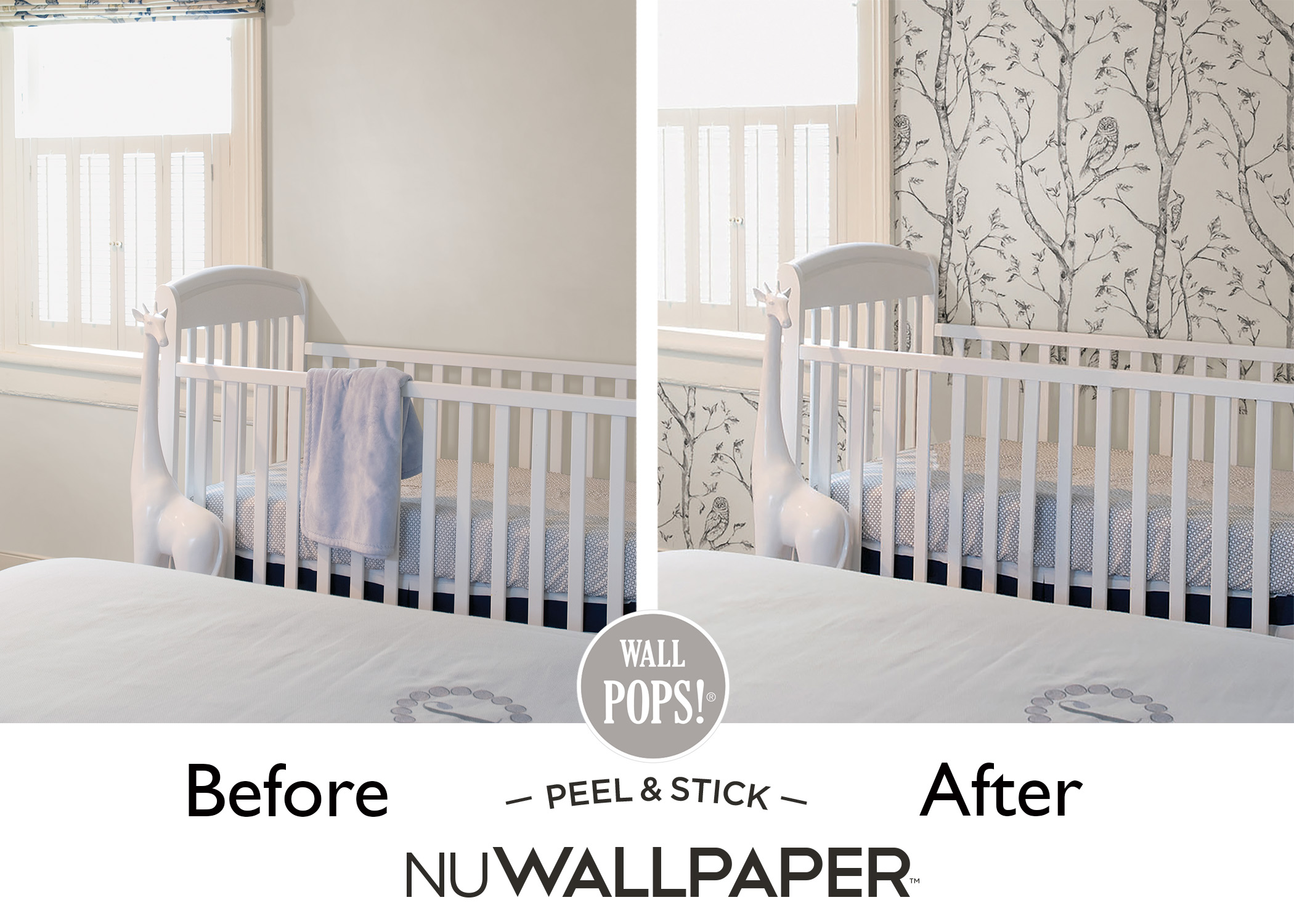 For this nursery we wanted to stay with a neutral color palette, but add a fun print. The Gray Woods NuWallpaper was the perfect solution. The design adds a sophisticated whimsy to the room that goes well with the white furniture and playful accents.
Have you used NuWallpaper in your nursery? We would love to see! Tag us on Instagram @WallPopsWallArt.