While often overlooked as a design aspect, floors have the potential to make or break a room's look. If the flooring is an outdated eyesore or simply underwhelming, it may seem like your only options are to paint over, hide as much as possible with rugs, painstakingly use a stencil to overlay a new design, or go all in and pull up, regrout, and retile. Luckily, there's a less expensive and (perhaps most importantly) much easier way to get the floor of your dreams: peel and stick tiles.
We strive to create products that make beautiful home decor accessible to everyone–financially and for both homeowners and renters alike–and our peel and stick FloorPops are no exception! They are the ultimate solution to covering ugly tiles or giving a space a stylish upgrade. We do caution that while they can be removed, as the adhesive is strong to stand up to foot traffic it may damage painted or stained surfaces as well as fragile ones like dry wall. You can find more FAQs and information here!
Please note that FloorPops are water resistant but not waterproof, so unfortunately they cannot go in a shower or outside. But they're perfect for bathrooms, kitchens, mudrooms, and laundry rooms! Scroll on to get inspired, and check below each image for how to channel a similar look in your own home.  
1. Quilted Star
GET THE LOOK:
2. Floral Geometric
GET THE LOOK:
3. Crisp Whites & Greys
GET THE LOOK:
4. Timeless Hexagon
GET THE LOOK:
5. Boho Collage
GET THE LOOK:
6. Heading
GET THE LOOK:
7. Farmhouse Ironwork
GET THE LOOK:
8. Moroccan Blues
GET THE LOOK:
9. Abstract Flair
GET THE LOOK:
1. Red and Black Nordic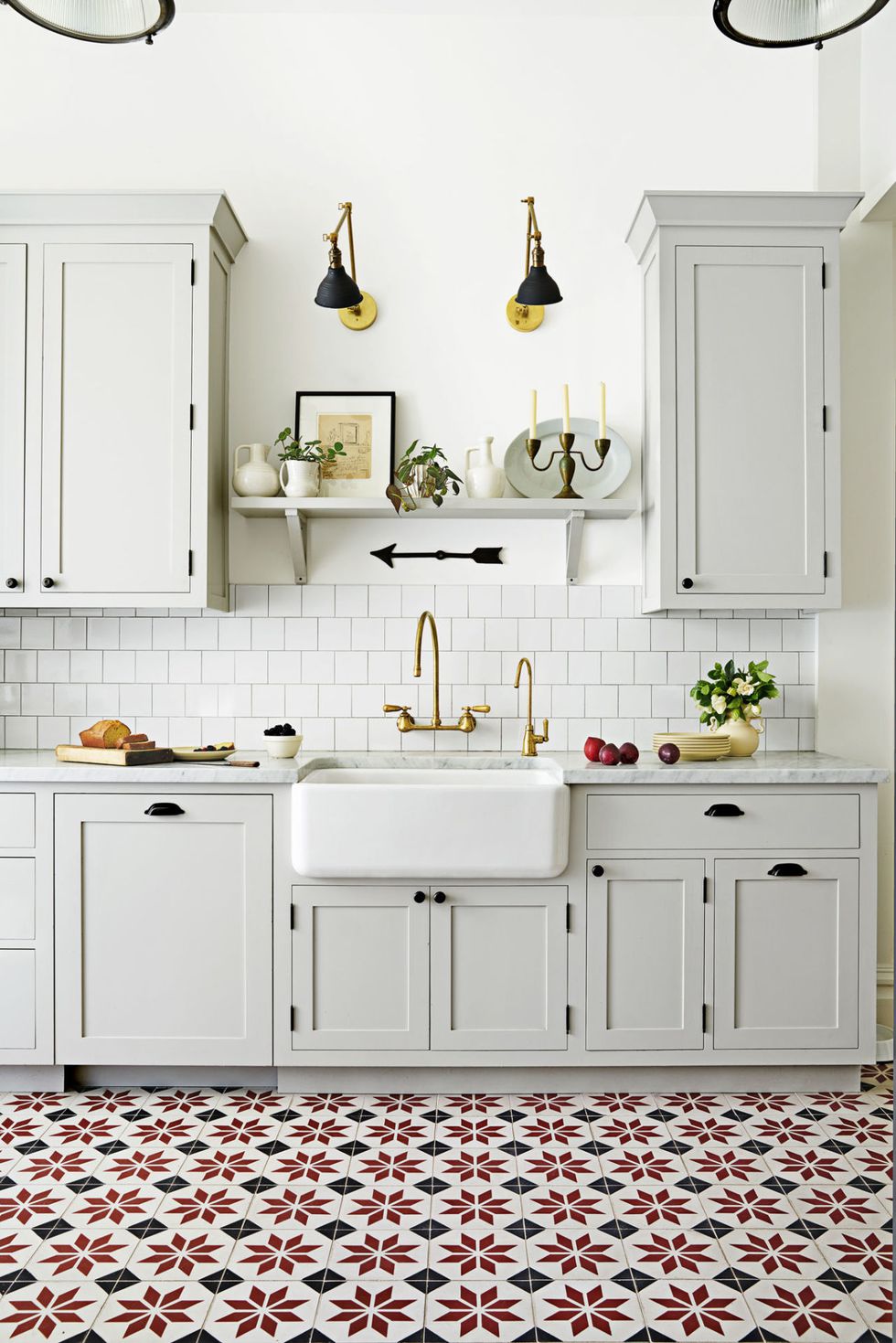 GET THE LOOK:
2. Classic B&W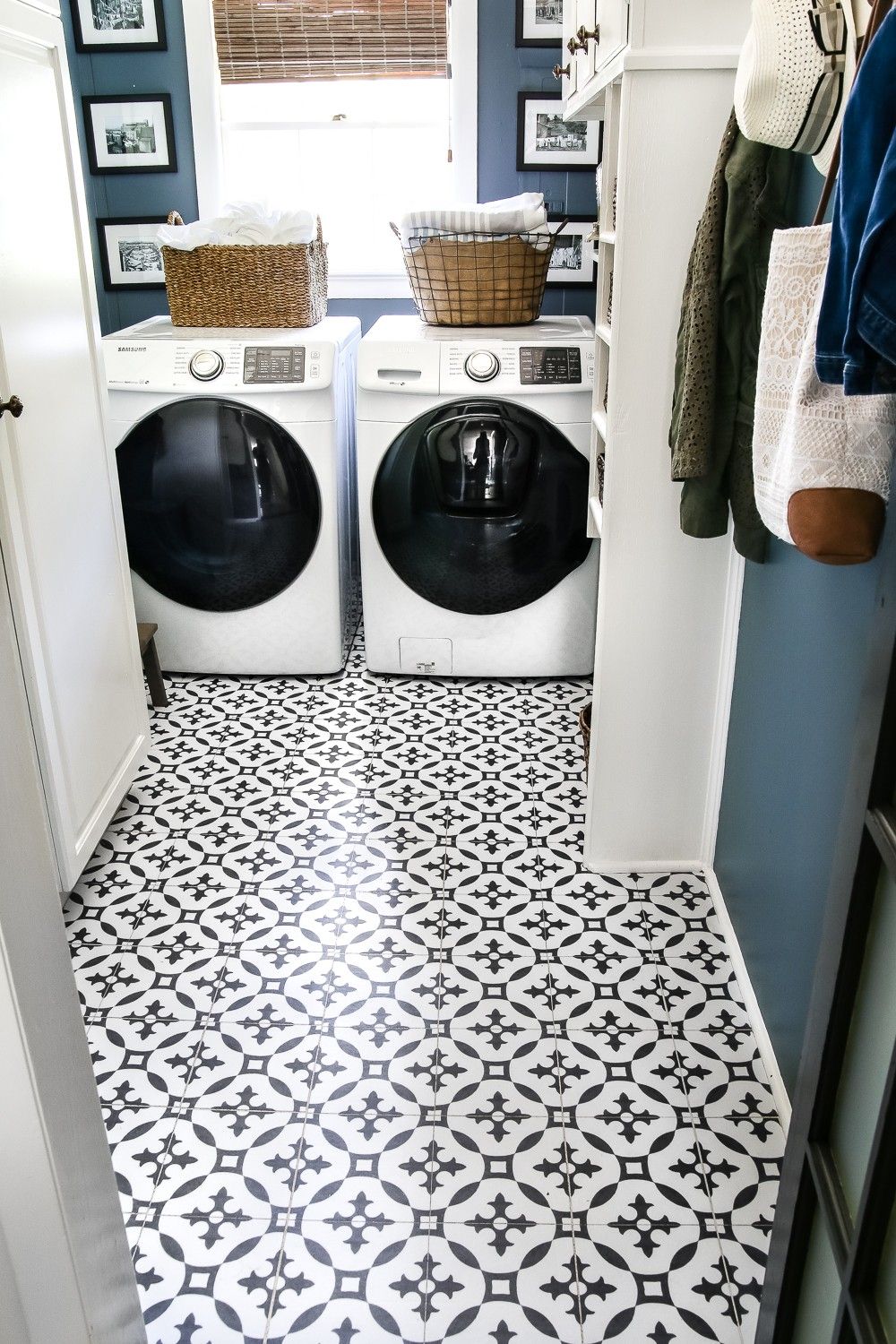 GET THE LOOK:
3. Painted Wood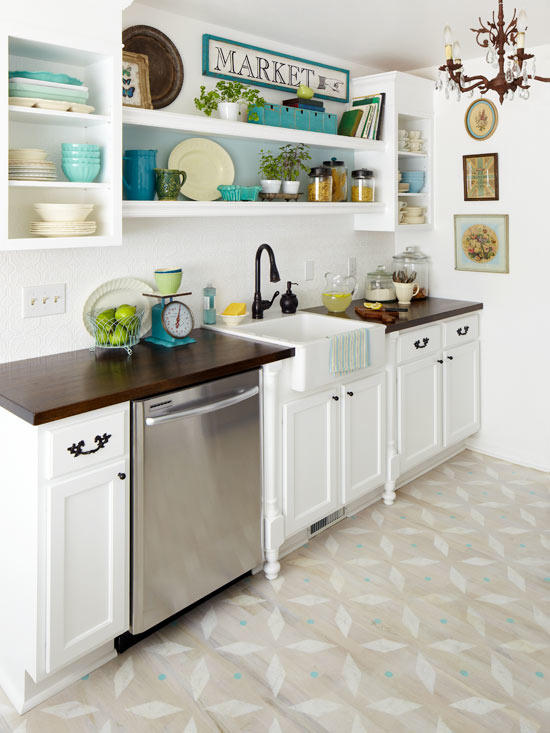 GET THE LOOK:
4. Boho Flair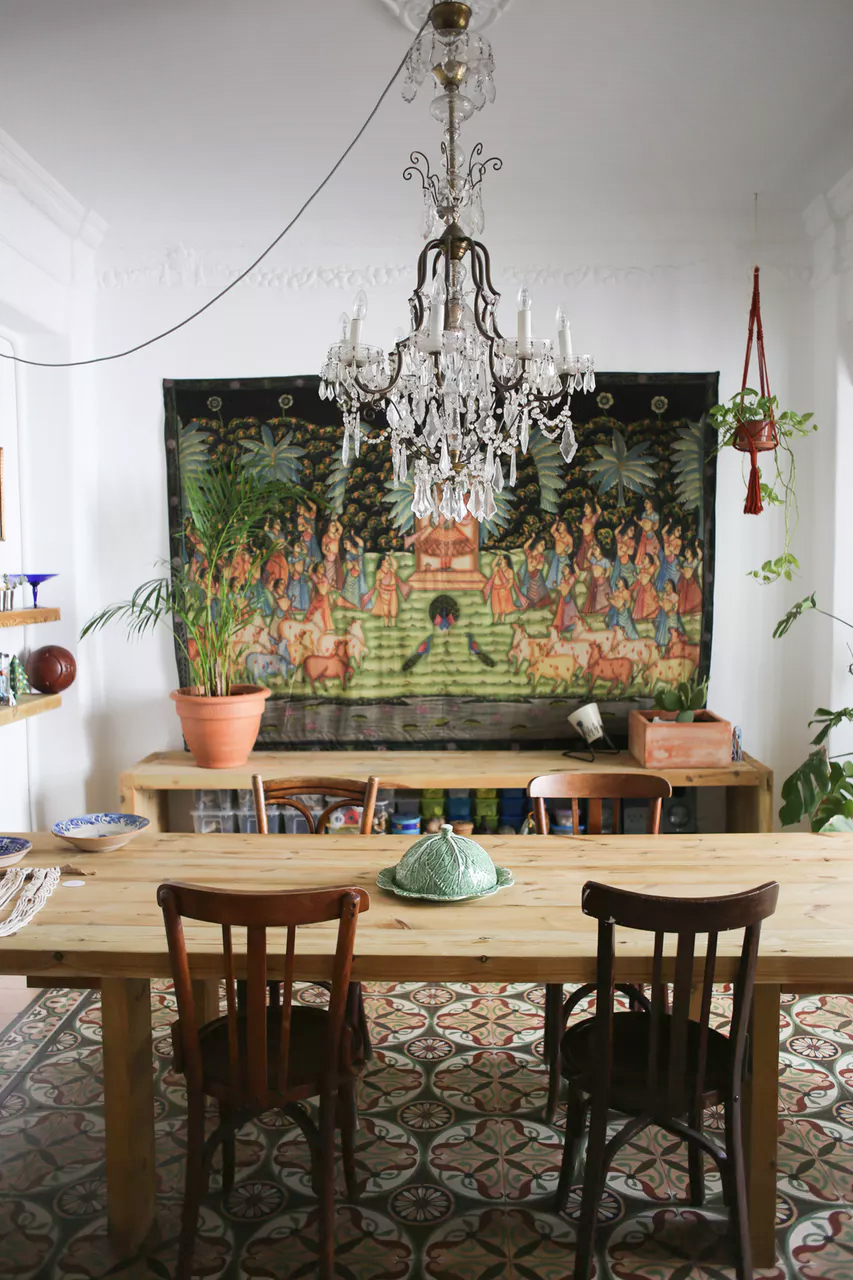 GET THE LOOK:
5. Mod Minimalist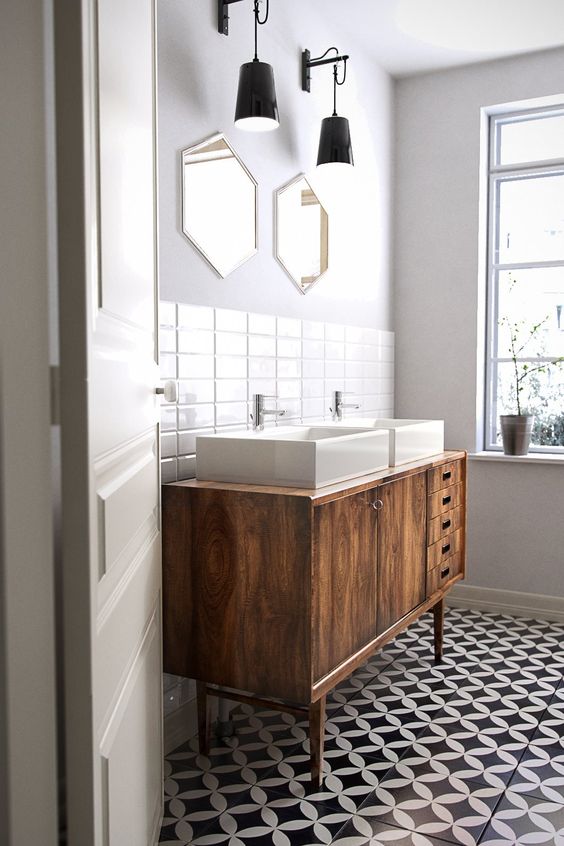 GET THE LOOK:
4. Moroccan Intrigue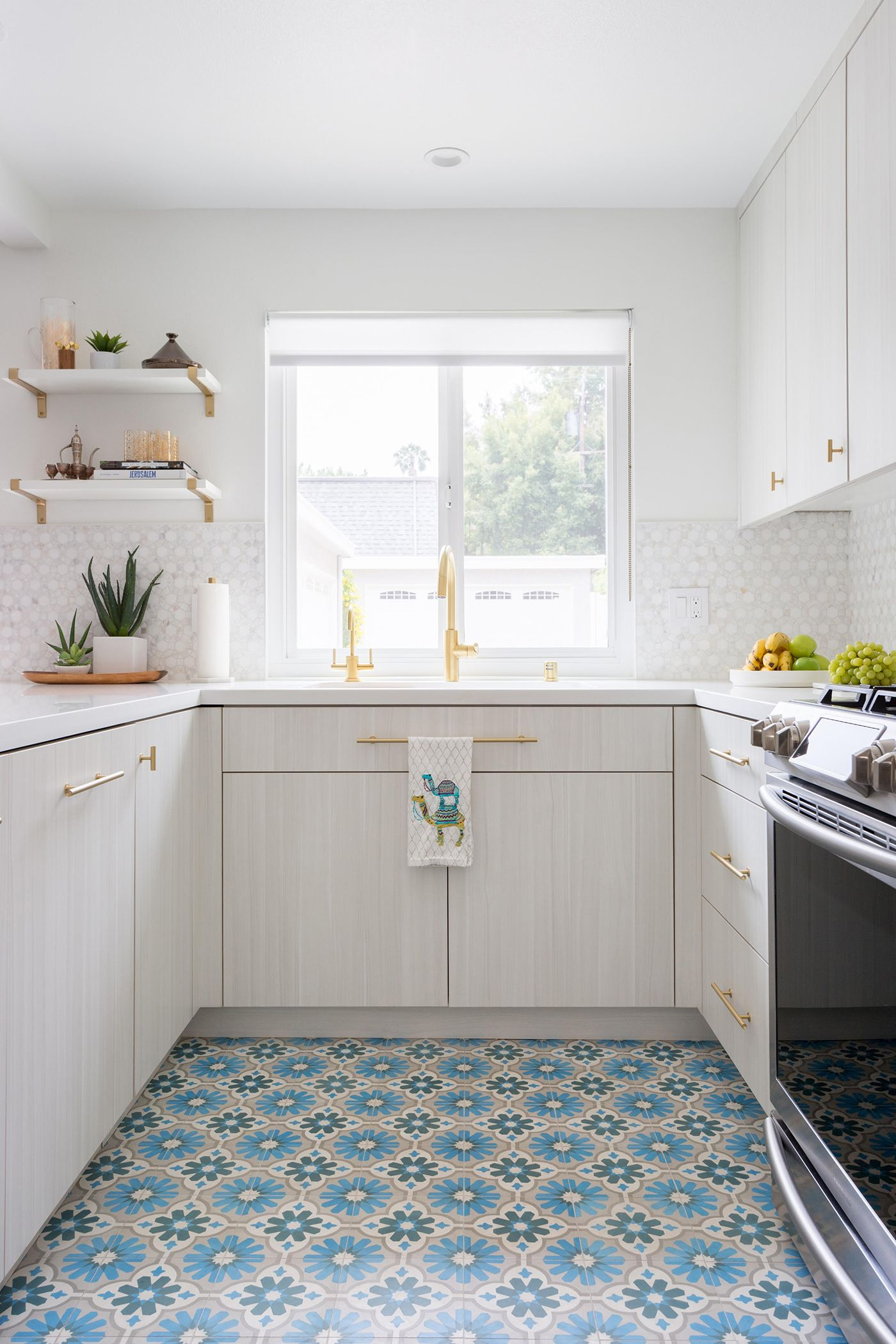 GET THE LOOK:
7. Bold Ironwork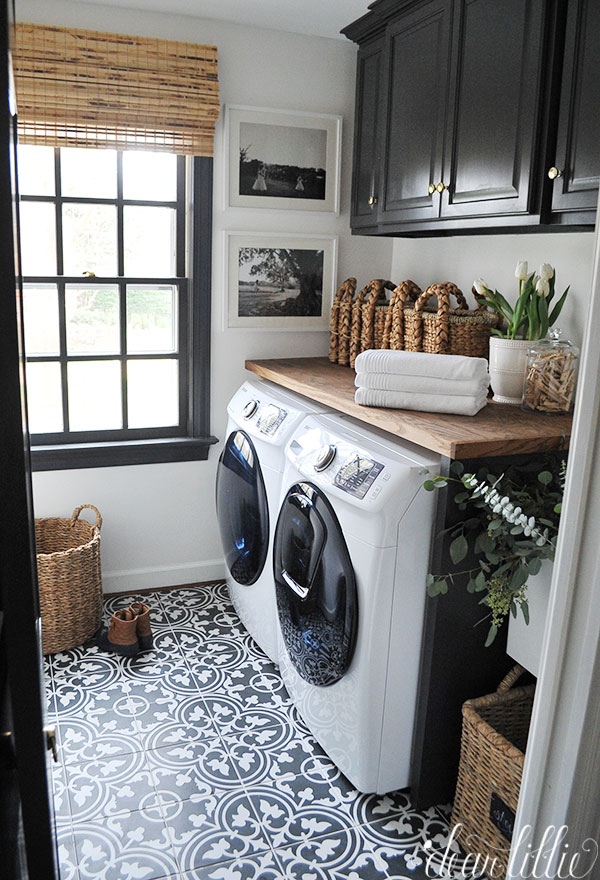 GET THE LOOK:
7. Diamond Geometric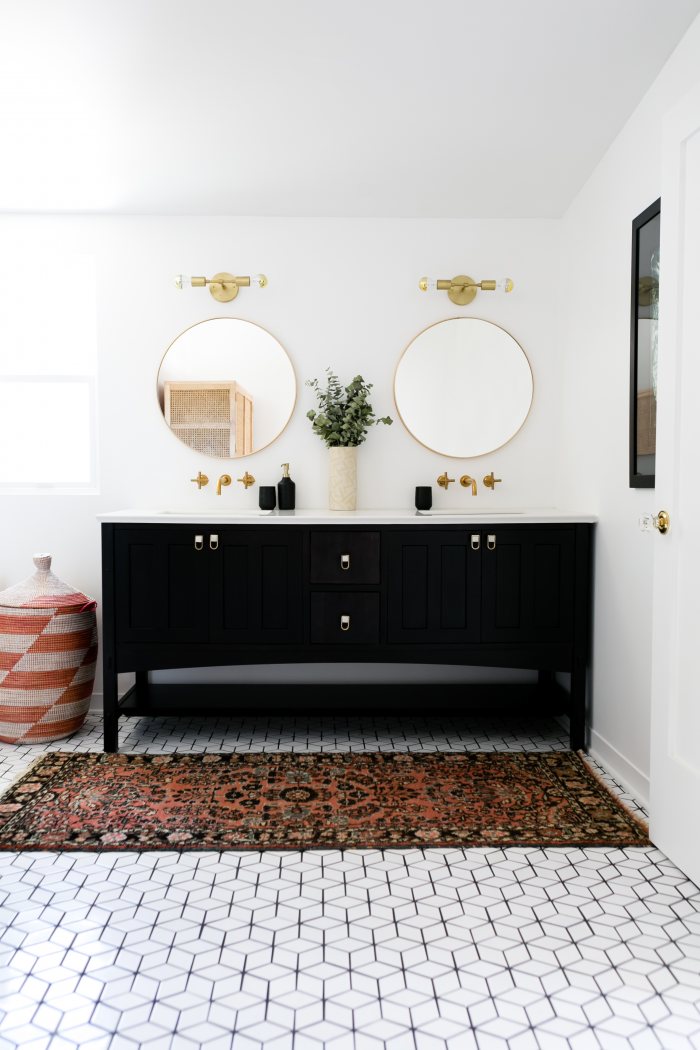 GET THE LOOK: