I'm not sure about you, but it's my FAVORITE time of year, that's right. The leaves are changing colors, there's a crisp chill to the wind, fuzzy socks are making their way out … Fall is officially upon us! In a world of farmhouse fanatics, you may find that it's difficult to find décor that speaks to your bohemian style. Or maybe you might be asking yourself how to decorate your apartment for Fall with limited space in mind. The good news is that WallPops always has your back! Autumn and the bohemian decorator both favor an eclectic mix of hues, patterns, and variety of textiles, so let WallPops be your guide on how to achieve the favored, global-inspired aesthetics behind the boho chic style. From our cornucopia full of decorating ideas, check out these five bohemian must haves for fall.
Removable Wallpaper
Perfect for the renter, or the avid DIYer who's always switching up the look of their space, NuWallpaper is at the top of our list. The biggest way to make an impact in your home is by adding a splash of color, pattern, or texture to your walls! For Fall specifically, think of corduroy, velvets, fuzzy socks/blankets, your favorite flannel; what do they all have in common? A warm, soothing texture! Get that same look with peel and stick wallpaper:
This assortment of NuWallpaper features designs with the special effect of raised inks. Raised inks lend the paper to have the feel of linen/grasscloth, without the high cost for you. Use neutral textures to make your décor accents pop or opt for a deep hue like the Navy Grassweave for a more versatile look.
Now on the other hand, think of the beautiful orange and red foliage, pumpkins, and that cornucopia we mentioned. The Autumn color palette ranges from reds and oranges to deep plum, sage, and more. The bohemian style by nature goes hand in hand with the color scheme of Fall, and embodying nature's simplest elegance, leaves, is effortless with NuWallpaper.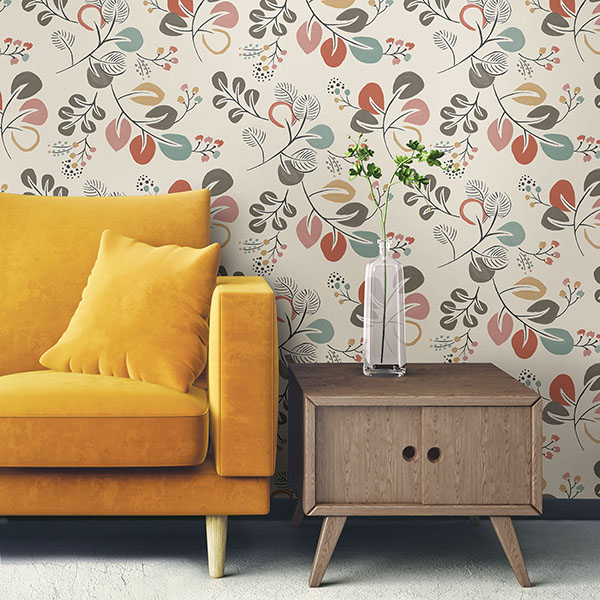 From florals, to trails of leaves, WallPops has quite the botanical assortment. To fit the Fall décor scheme and the boho chic style, we suggest a large block print like the Primitive Leaves. The sage hue and the large-scale leaf pattern is a timeless choice, and can be used year round for our nature lovers! Or, if you're looking to incorporate more earthy hues, the Southern Trail and Astrilde is the best bet.
Baskets
The natural fibers found in woven accent pieces are an easy way to add a chic and refreshing touch to your Autumn décor. Rattan is a boho staple and whether you use a large floor basket to collect all your blankets in for the living room, or add a floral element to one to accentuate some color, you can't go wrong with picking up a few woven pieces to use throughout the seasons.
Garland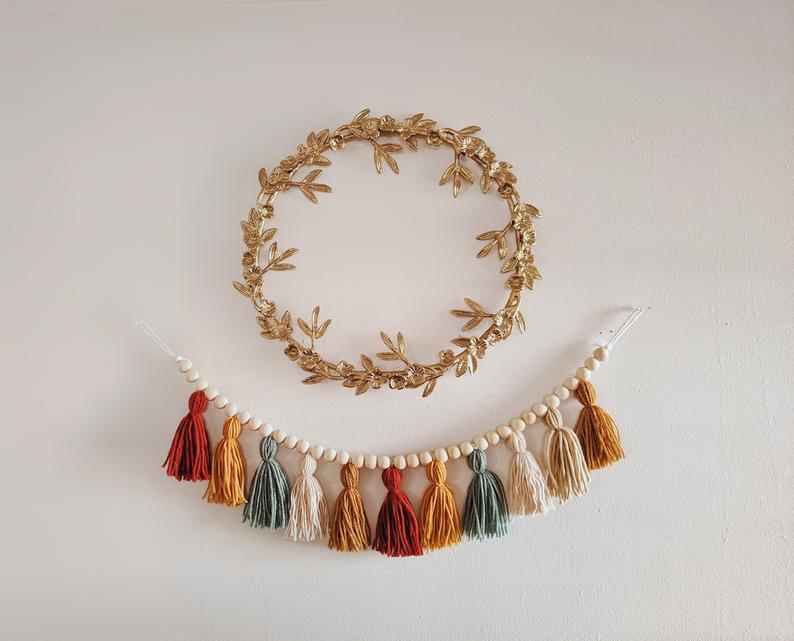 Ever so popular right now, yarn tassels are a must have for the boho chic decorator. Sage, mustard, and muted red yarn drapes from wood beads on this beautiful fall themed garland string. You could easily hang this above a mantel, in a living room, nursery, or shelving. Bonus: this piece could easily be used year-round!
Wreaths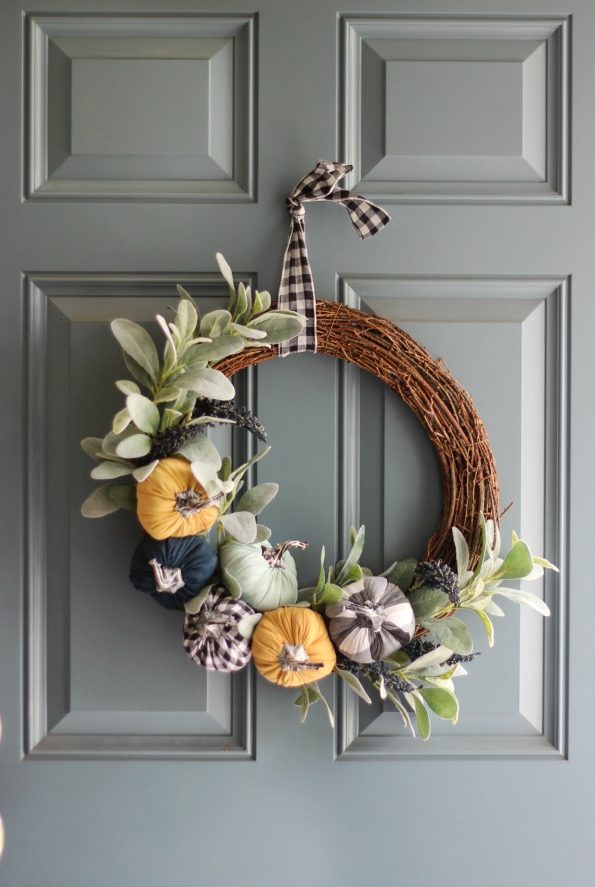 Capitalize on your wall space to decorate if you're working with a small apartment or if you're reserving an open area for furniture. This super cute DIY Fall pumpkin wreath is easy to make and is perfect for your front door or above a mantel. If you're in an apartment, be sure use a command hook to ensure the wall surface stays intact for your landlord! To get all the boho vibes, opt for orange and white pumpkins, add some plum roses or pine cones, and don't forget to sprinkle in some greens!
Pillows
Add pillows that pop! Orange, yellow, macramé accents, you name it – toss it on your couches. This is an easy way to cozy things up in your home and with the variety you can find in stores, and online, it's a surefire way for you to incorporate some of the colors on each end of our cornucopia spectrum into your décor if you haven't already.
Just because your apartment is short on space, or you're temporarily renting doesn't mean it has to be short on style! The five tips in this blog will instantly add a bohemian flair to your décor that will be effortlessly chic. Together, all of the home accents can not only elevate the look of your space, but make it feel ten times cozier for Fall! Be sure to show off your newly decorated space with WallPops on Instagram and don't forget to light a candle to get the full Autumn ambiance in your home!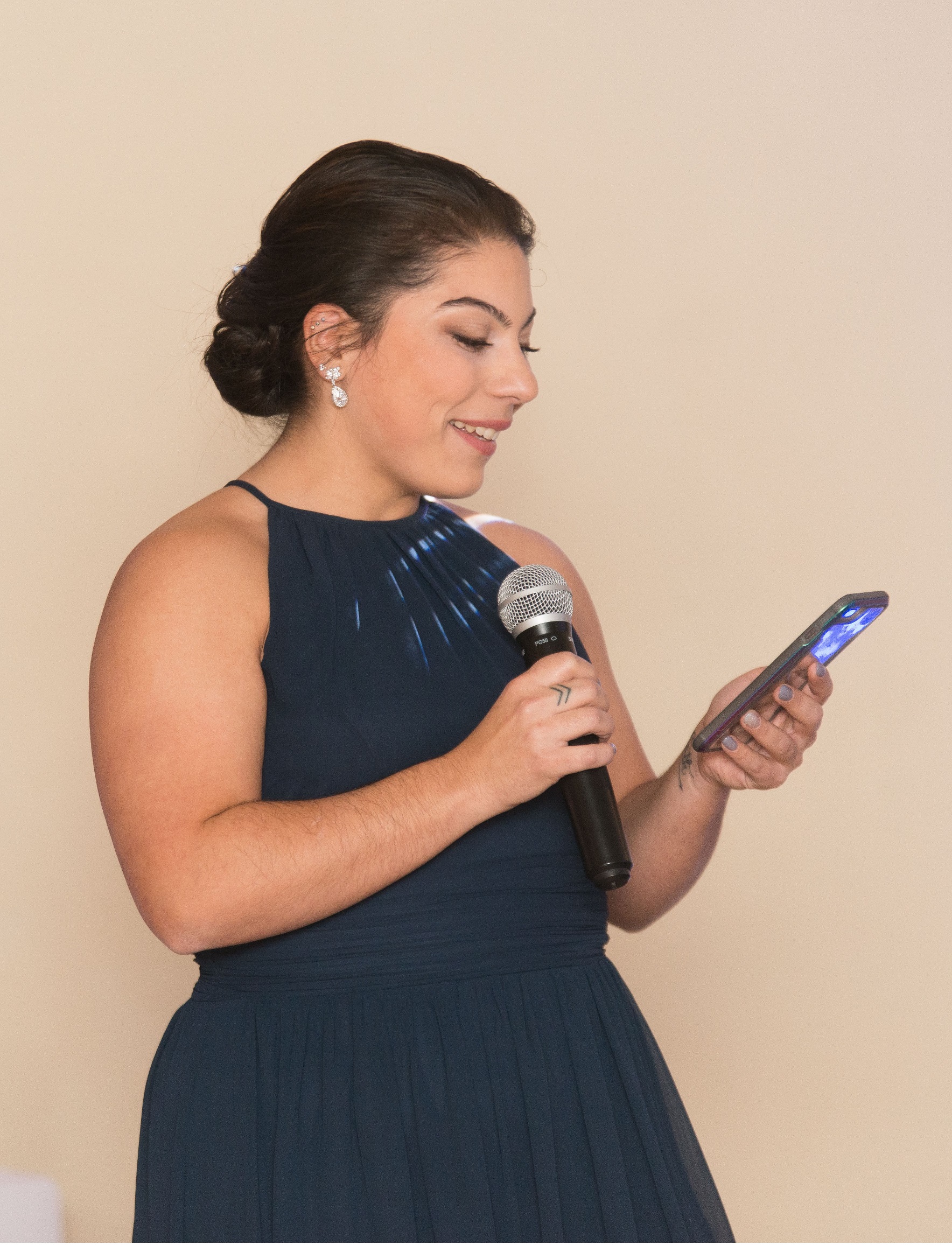 Andrea Greeson is the Digital Marketing Specialist for WallPops and Brewster Home Fashions. Having a passion for social media, creating blog content, and developing relationships with influencers, she balances being a competitive strength athlete after work hours and is a stylish fashion devotee 24/7. With an individual style embodying everything bohemian, you're sure to feel her eclectic energy through her work. Connect with her through the companies social channels or here on LinkedIn!