A Fun DIY Project with a Modern Twist
Refreshing your kitchen doesn't have to be hard! From accessorizing walls to updating your linens, to giving drawers a splash of color, there are so many ways to bring intrigue and design to your décor. One more fabulous way is to give that old refrigerator of yours a dazzling new makeover!
Whether you opt for a classic stripe or go bold with a funky geometric, this resourceful way to bring style to your fridge, helps you to both personalize your space as well offers an ideal solution to keeping your kitchen looking modern and fresh.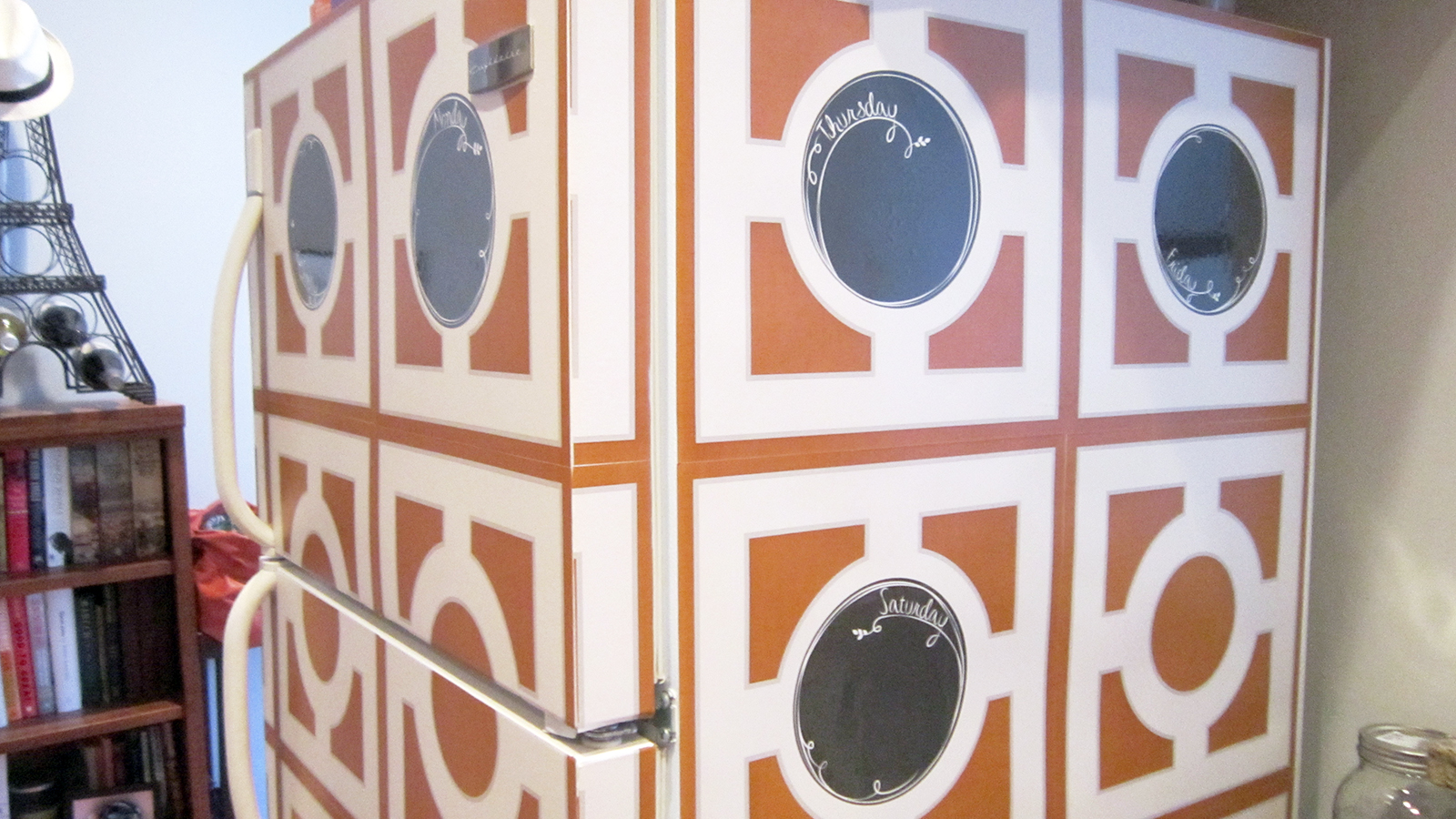 Adding the functionality of a dry-erase calendar and message board is another way to bring character to your fridge design. Remember, when it comes to decorating with WallPops nothings permanent, so have fun testing out different looks!