Tis' the season for holiday decor projects! From mantels to porches to walls, designers are beginning to prep their homes for Christmas. To kick off the anticipation of the New Year and spread some DIY cheer, join us as we explore five of our favorite do-it-yourself design projects!
1. Plaid Mantel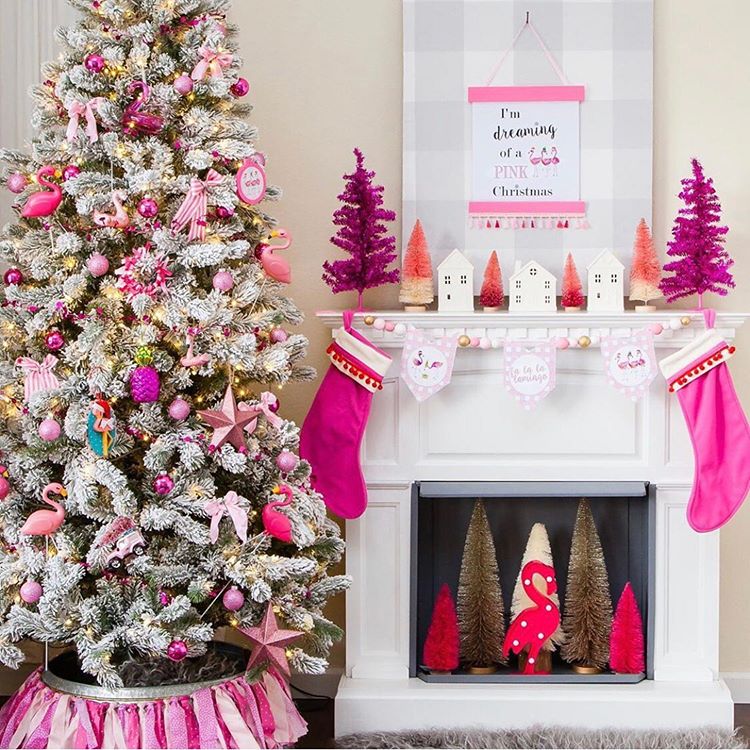 What better way to complement a Christmas fireplace than with soft plaid? The way Laura placed this Farmhouse Plaid wallpaper just above the mantel was a nice touch to her overall decor scheme.
Shop Farmhouse Plaid Peel and Stick Wallpaper here.
2. Winter Wonderland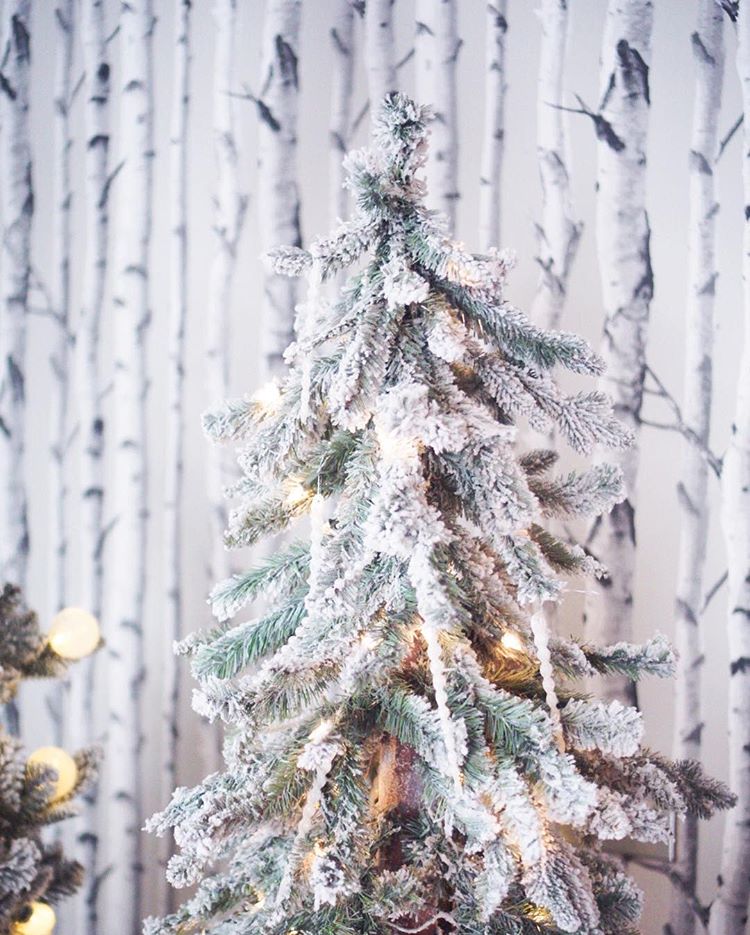 If you want to give your home that winter forest feel, then the Birch Tree peel and stick wallpaper has you covered. Perfect for complementing a snowy Christmas tree, this removable wallpaper has Rachel's living room looking like a winter wonderland. This wallpaper is perfect if you are going for that white Christmas look.
Shop Birch Tree Peel and Stick Wallpaper here.
3. Treetops Mantel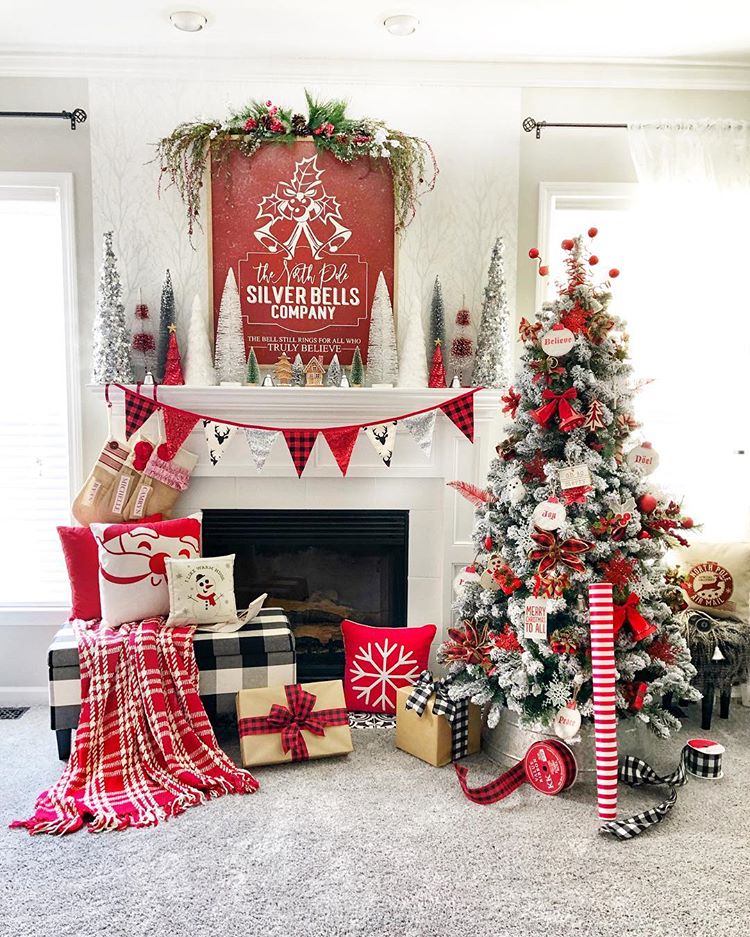 We love how Michelle paired our Treetops peel and stick wallpaper above her mantel to go with her white and red Christmas look. Our Treetops wallpaper is metallic which goes great with that sparkly Christmas theme. Peel it off and stick this wallpaper on your wall for the holidays and if you want to, you can leave it on all year.
Shop Treetops peel and Stick wallpaper here.
4. Jolly Plaid Moose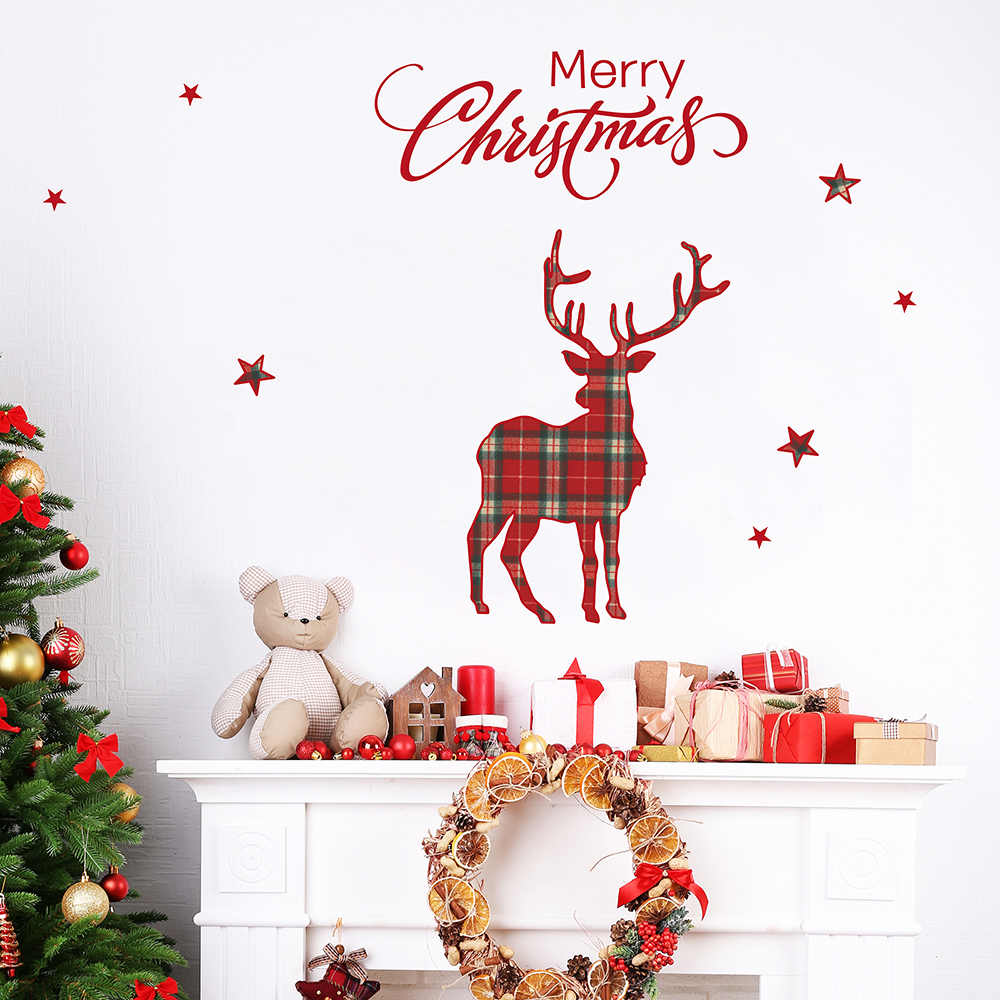 Our plaid moose decal embraces the traditional Christmas look, but is still modern in the fact that it is an easy peel and stick wall decal. This decal also includes mini stars that are adorned with the plaid design. The "Merry Christmas" message also adds a cheerful touch to the whole set making it an easy joyful decor. Perfect for a child's room or kitchen, you can add a splash of Christmas to every wall!
Shop our latest holiday wall art kits here.
5. Easy Wreath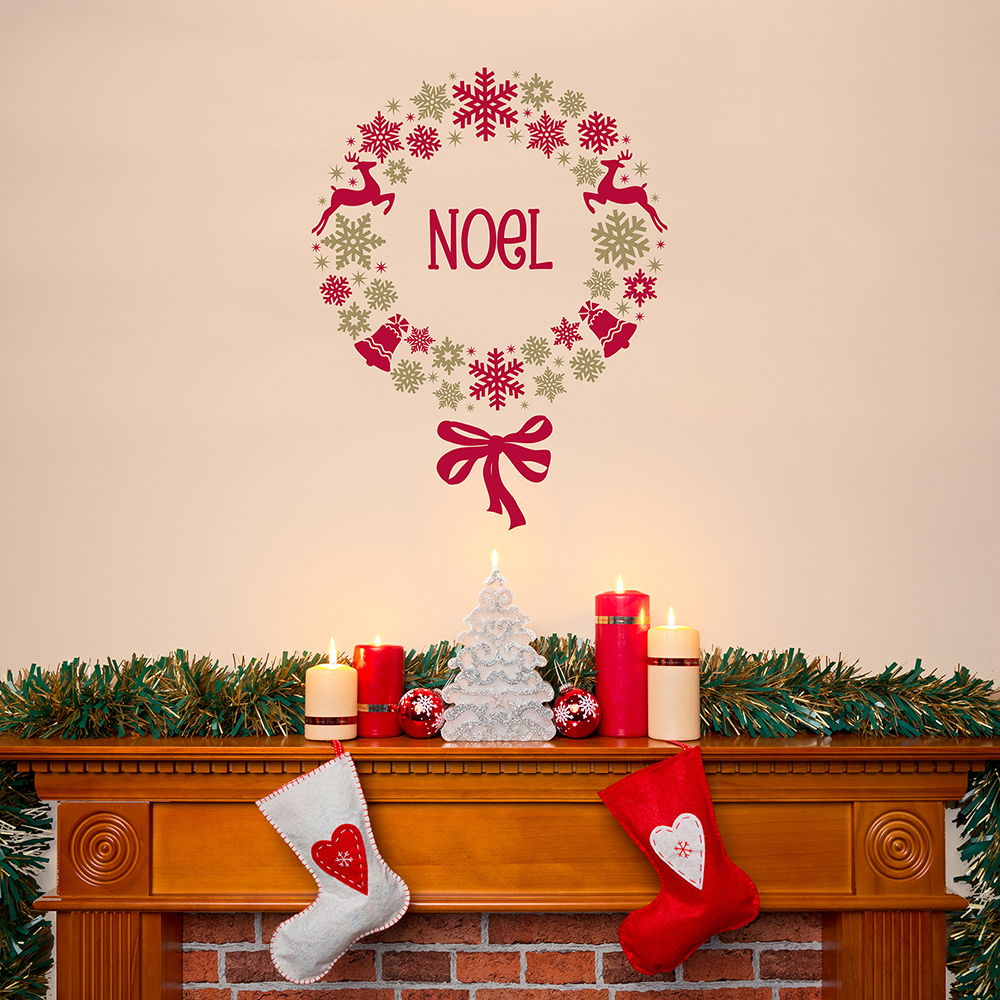 Our new Christmas wall decal is a great way to add a subtle wreath look to any wall. The green and red snowflakes with jumping reindeer surround the word "Noel" and a red bow just below it. You can add it to your front door for an easy inexpensive wreath or any corner of the house for a holly jolly wall.
Love this DIY idea? Shop our Holiday wall art kits here.
Let us know which holiday DIY project did you enjoy the most. Make sure to tag us when you use our peel and stick decals or wallpaper so you can be featured on our blog!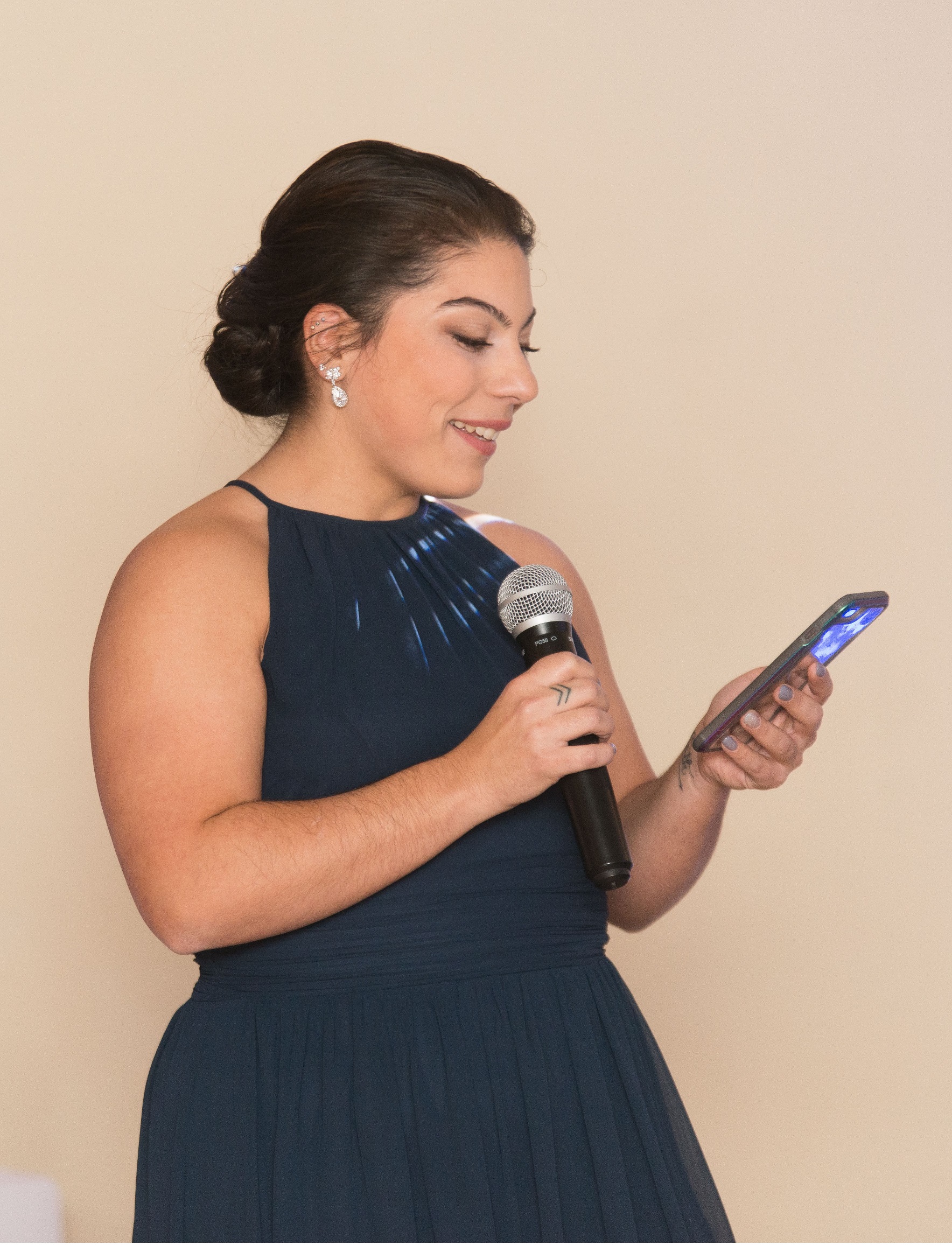 Andrea Greeson is the Digital Marketing Specialist for WallPops and Brewster Home Fashions. Having a passion for social media, creating blog content, and developing relationships with influencers, she balances being a competitive strength athlete after work hours and is a stylish fashion devotee 24/7. With an individual style embodying everything bohemian, you're sure to feel her eclectic energy through her work. Connect with her through the companies social channels or here on LinkedIn!