No Floor Space? Turn To The Walls for Holiday Decor!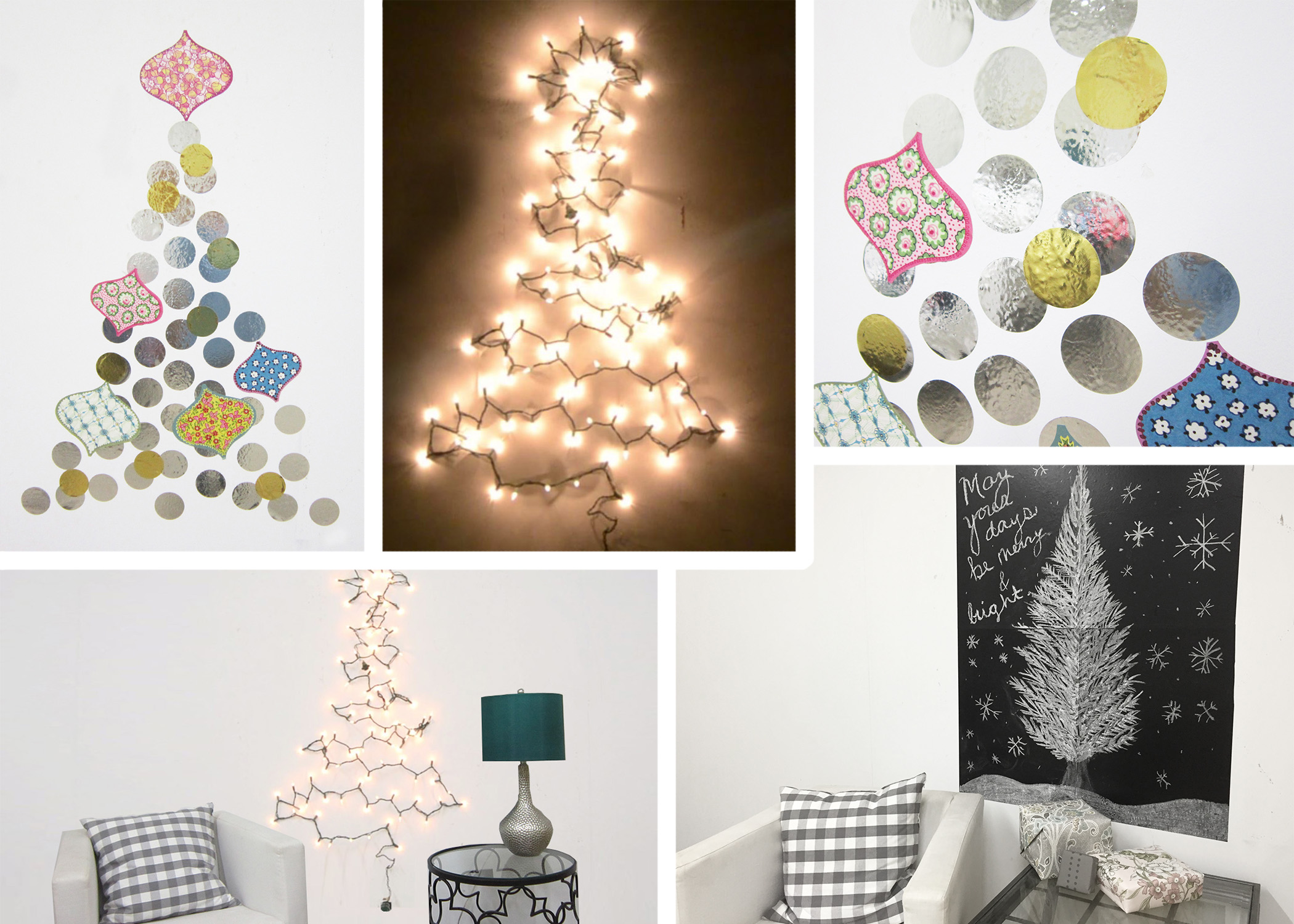 This year we're taking a different approach to the traditional holiday tree. Instead of getting something that takes up valuable floor space, we're moving to the walls!
These festive projects can be used in conjunction with a traditional tree, or as their own holiday masterpiece.
The best part is that you can personalize them however you like! Use bronze confetti dots instead of silver, try colored lights, draw a birch or palm tree, it's all up to you!
For this tree, we used Silver Foil Confetti Dots for the body, then decorate with gold dots and medallions from the Boho Chic Wall Art Kit. We love the modern, eclectic style! It's perfect for a dorm room or apartment where you can't hang things on the walls.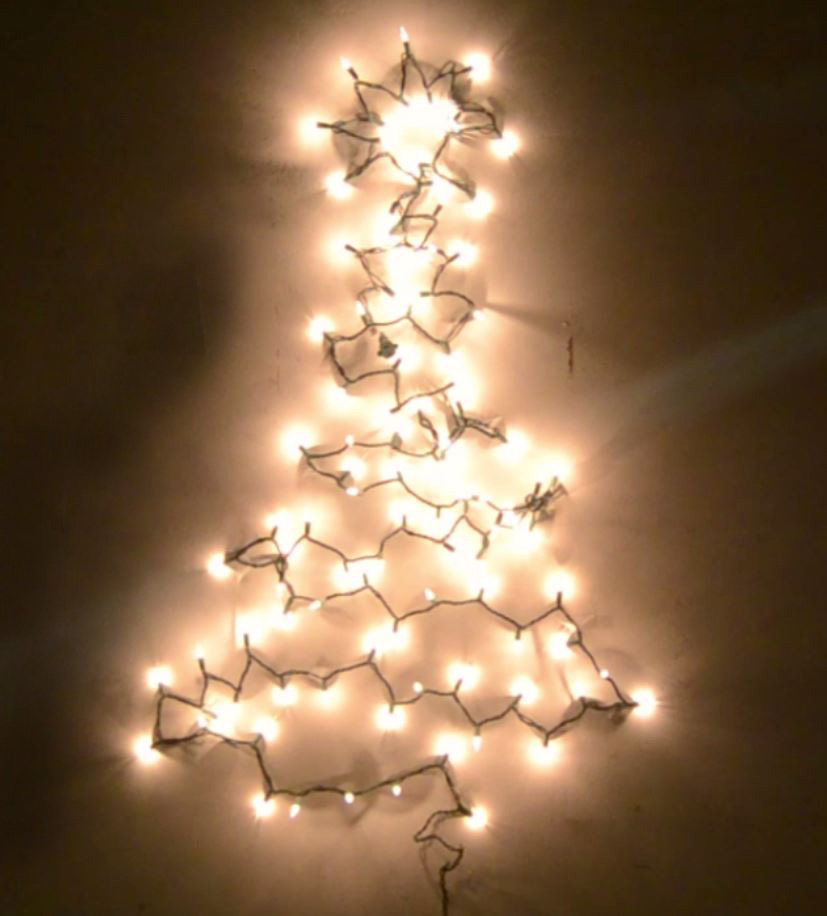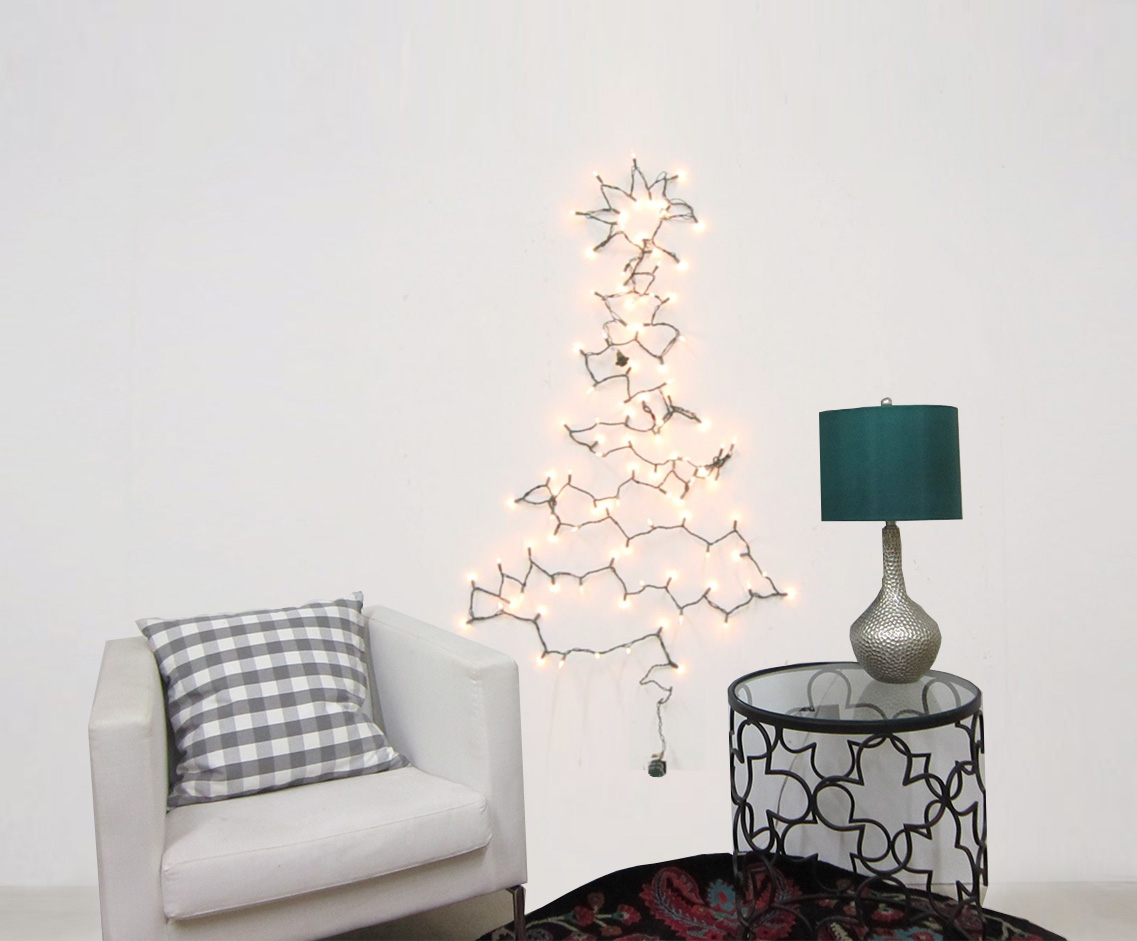 This tree is super simple to make, but has a big impact on the room! All you need to make it is tape and lights. The festive energy from the lights will be sure to put you in the holiday spirit.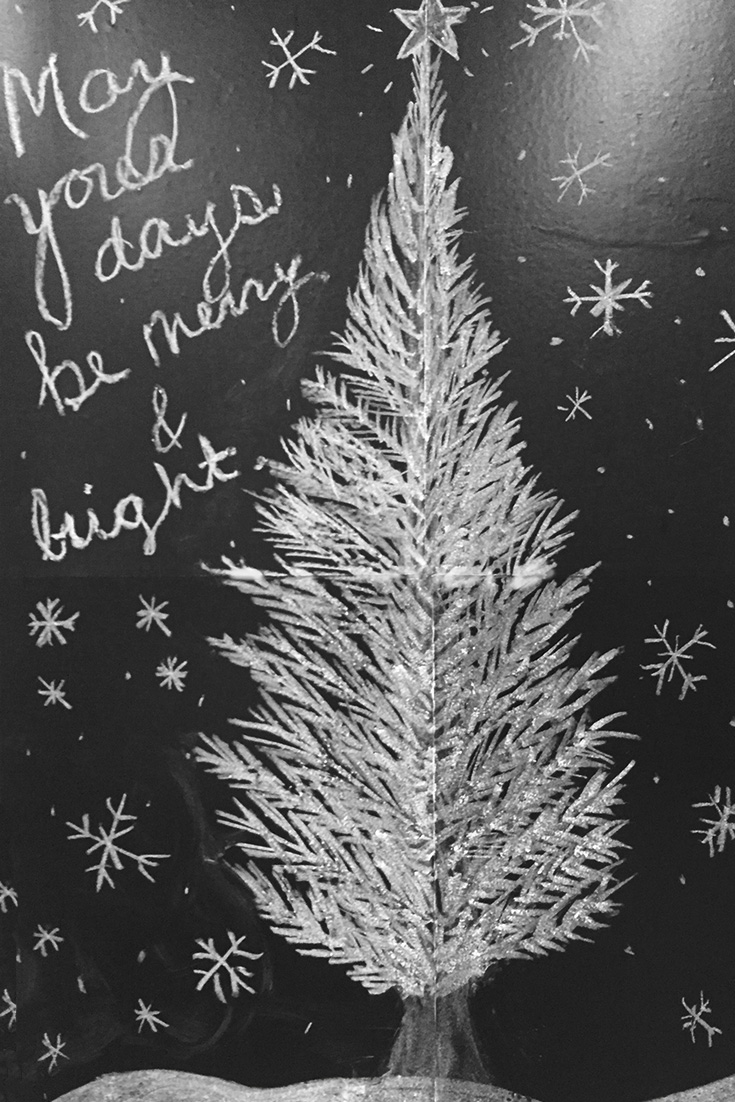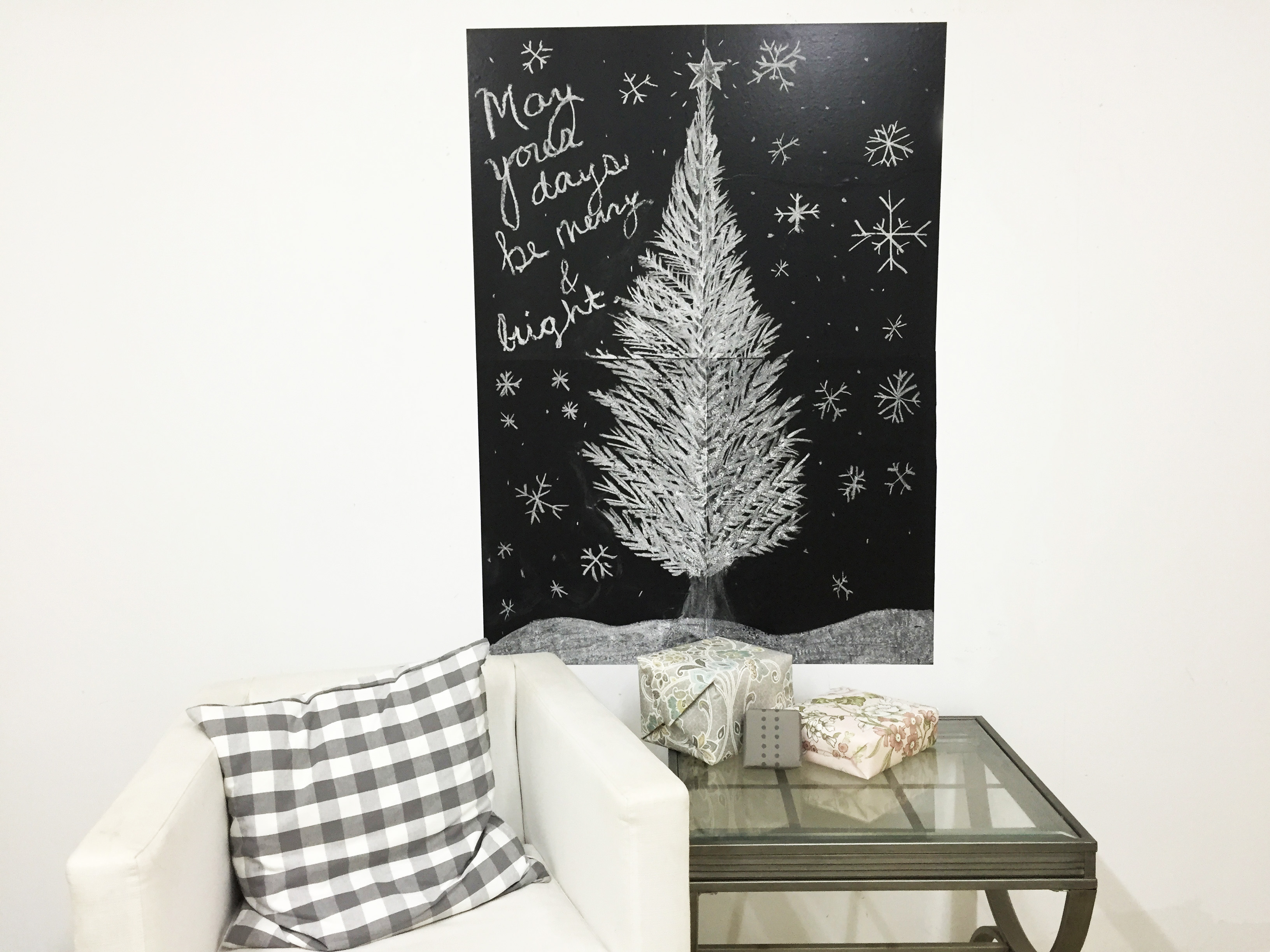 Our final tree was created with chalkboard decals. We love how easy it is to customize this project. Use colored chalk to add ornaments and garlands, or leave it classic black and white. Plus, when the holidays are over you can erase it and draw something new!