Trendy and effortlessly chic, white exposed brick is taking over the interior design world with its cool-girl style. But what about those of us who want this look but don't live in a swanky loft? Our Loft White Brick and Grey and White Brick NuWallpapers are the perfect design solution for creating a fashionable and realistic stone inspired backdrop. But we don't need to tell you this! With over hundreds of makeovers by customers and influencers alike, these white brick Nuwallpapers are some of our most popular products. To showcase it's versatile style and your creativity, we've rounded up our top eight favorite Loft and Grey Brick Nuwallpaper looks!
Farmhouse Chic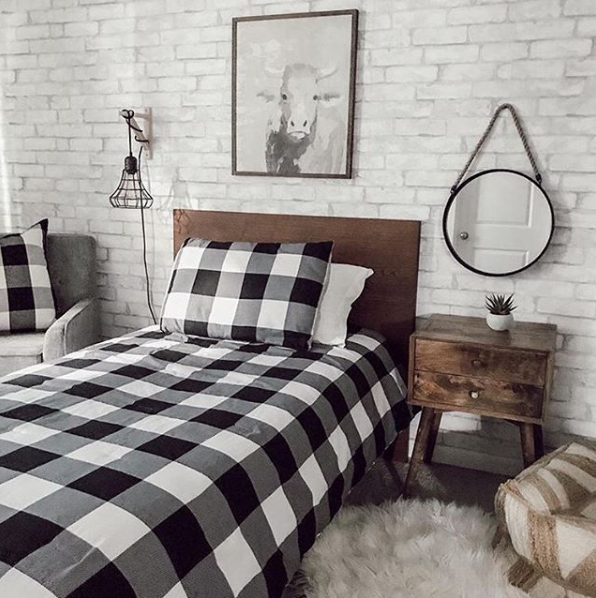 Black and white gingham, exposed wood, and our Loft White Brick NuWallpaper combine for an effortlessly chic farmhouse bedroom. Complete with a modern painting of a cow and fuzzy rug, this room has an elevated rustic style.
Brick Beauty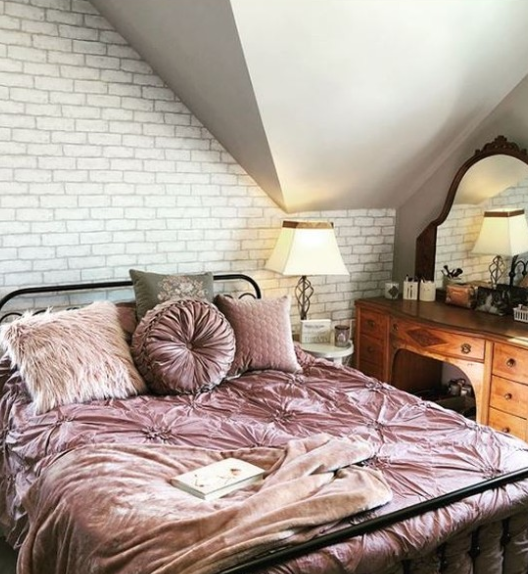 With a purple velvet bedspread and our dimensional Loft White Brick NuWallpaper, this room by Lisa has an exquisite textural effect. The contrast between soft and rugged materials creates both an inviting and luxurious space.
Industrial Sophistication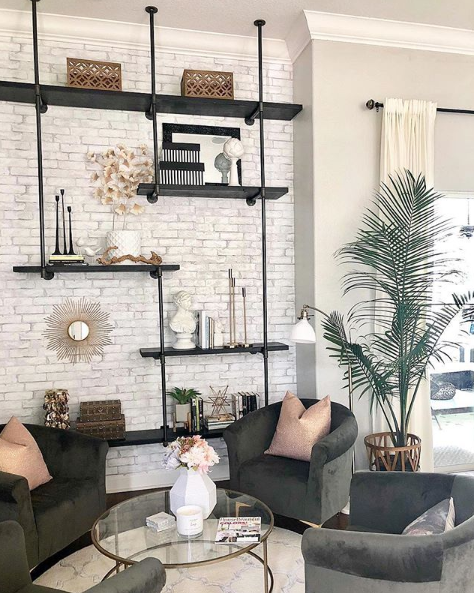 Wrought iron shelves, our Loft Brick NuWallpaper and pops of pastel pink come together to create an industrial space with a feminine flair. The brick inspired feature wall perfectly complements this room's effortlessly chic energy.
His & Hers Brick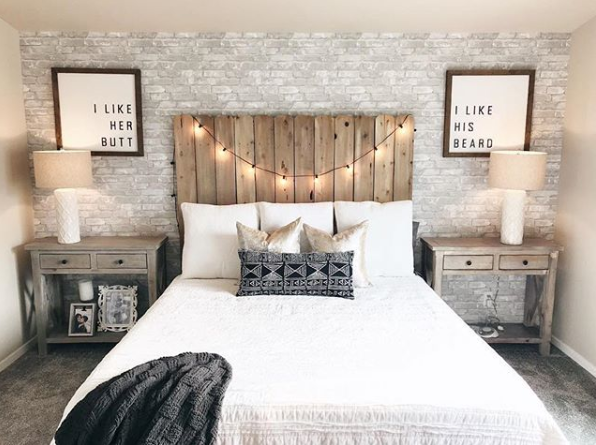 Our Grey and White Brick NuWallpaper serves as the perfect backdrop to these cheeky and playful wall quote. With strung lights and a wood plank headboard, this his and hears design has a relaxing feel.
Dorm with an Edge
Completely removable and safe for walls our Grey and White Brick NuWallpaper is the perfect solution for dorms! Taylor used our Grey and White Brick print to add an urban loft feel to her edgy and monochrome design vision.
Light and Bright Brick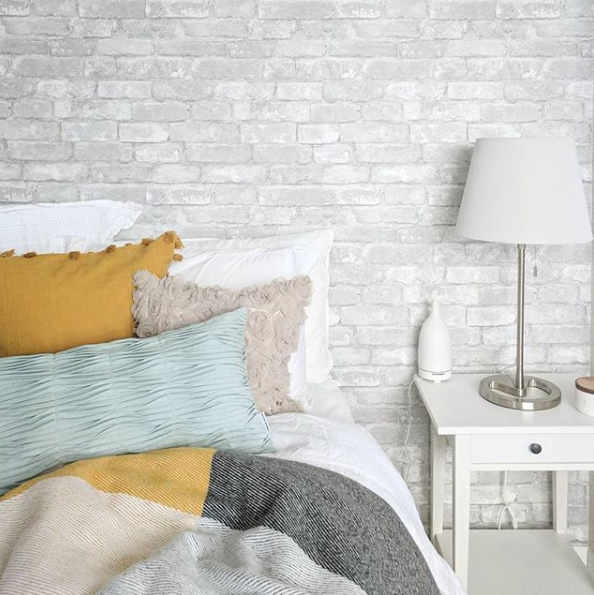 Bright and airy, this bedroom by Caitlin oozes a serene energy. Our Loft White Brick NuWallpaper is the perfect backdrop for her colorful and cozy pillows.
Cozy Corners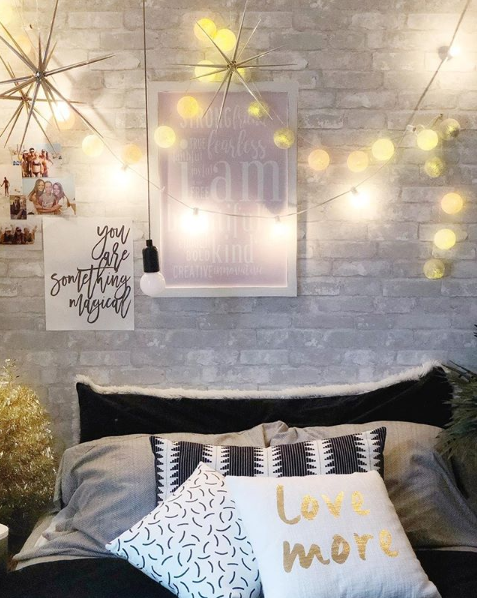 Cozy meets modern with this beautiful bedroom. Fabulous gold star accents and strung lantern lights glow against our Grey and White Brick NuWallpaper.
Peace, Joy & Faux Brick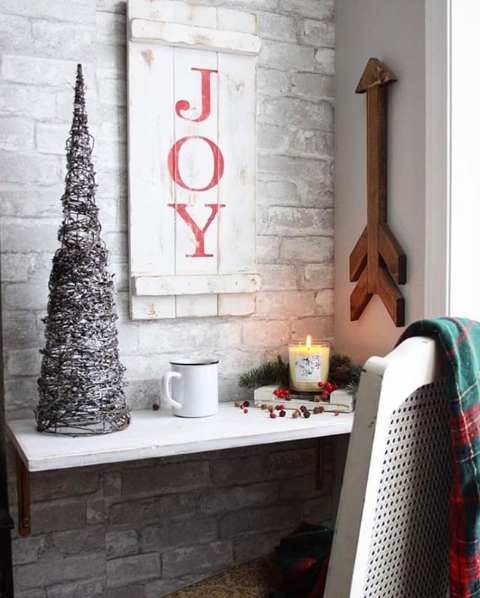 Our Loft White Brick NuWallpaper effortlessly ties this Christmas themed nook together with a cozy touch. Its raised inks create a realistic and dimensional look.