From kitchens to bathrooms, FloorPops are a great DIY design solution and totally user friendly. But we don't need to tell you that! We have been joyously overwhelmed by all of the fantastic feedback and looks our customers have created. And what better way to celebrate the release of our latest FloorPops collection than with a roundup of FloorPops looks? We happily present seven of our all-time favorite FloorPops looks.
1. Krazy for Kikko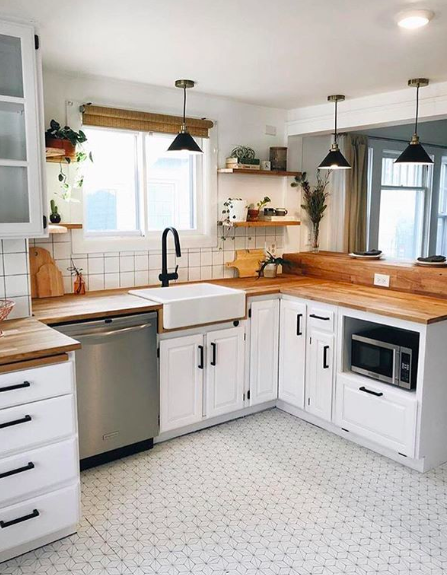 With a white hue and beautiful grey geometric design, our Kikko FloorPop is sure to add a fresh feel to floors. This dream of a kitchen by Sarah effortlessly combines a contemporary floor with farmhouse finishes. With wood counter tops, white cabinets, and Kikko floors, this space is inviting and stylish.
Click here to shop the look!

2. Gothic Goodness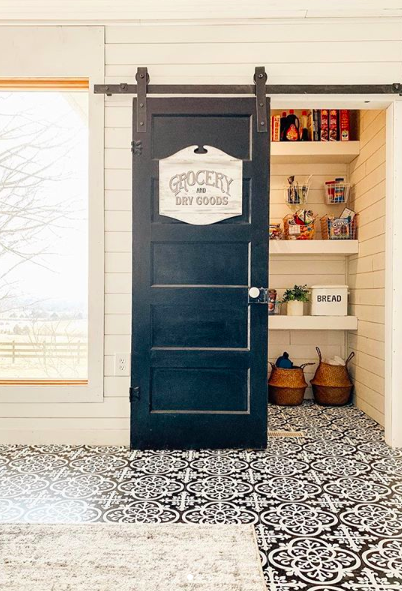 Looking to make a bold statement? Incorporate our Gothic FloorPop into spaces for a dramatic flair. Its gothic motif effortlessly complements this farmhouse-styled pantry by Joyce. The mix of tile and shiplap textures creates a dimensional and vintage chic style. To say we're big fans of this look is an understatement!
Click here to shop the look!
3. Clover Clique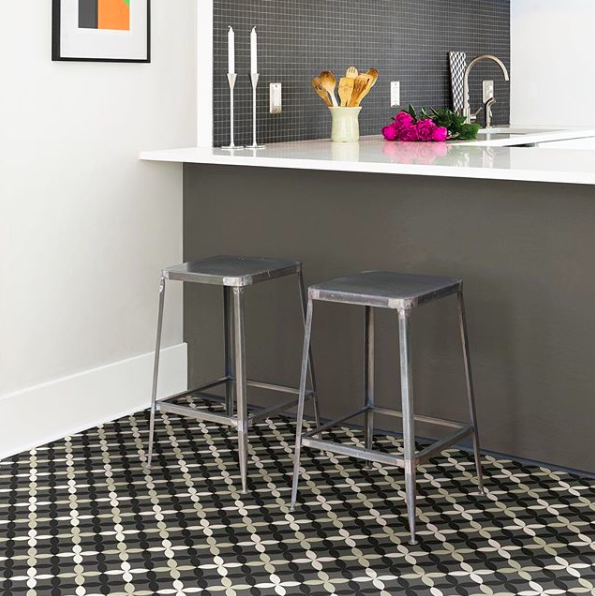 Our beautiful Clover FloorPops feature a retro-inspired pattern of overlapping circles. This floral-like geometric design is perfect for creating an approachable statement floor. Its charcoal base and white, tan, and black print have a sophisticated energy.
Click here to shop the look
4. Catch This Comet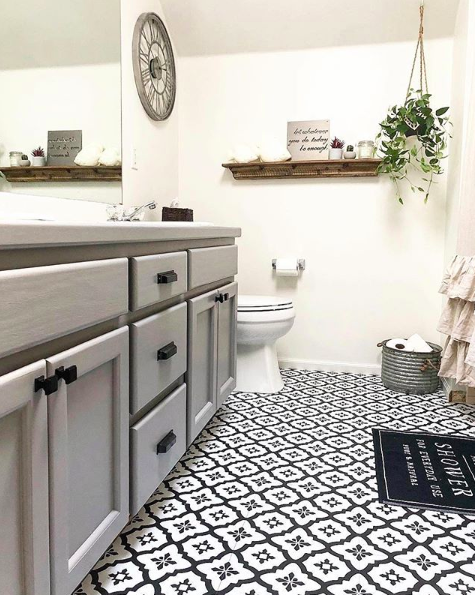 Our Comet FloorPop design is inspired by the Arabesque motifs and incorporates a beautiful contrast of white and black. We love how this pattern effortlessly complements this farmhouse themed bathroom by Erika.
Click here to shop the look!
5. Pretty in Illusion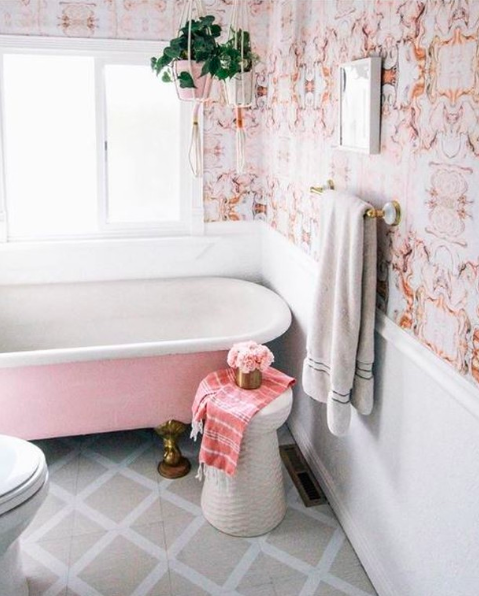 Spring arrives early with this stunning bathroom by Ashley. The simplistic but stylish beige and white diamond pattern of our Illusion FloorPop adds a touch of intruigue to this pretty space. We can definitely see ourselves relaxing in this pink claw foot tub!
Click here to shop the look!
6. Serene Sienna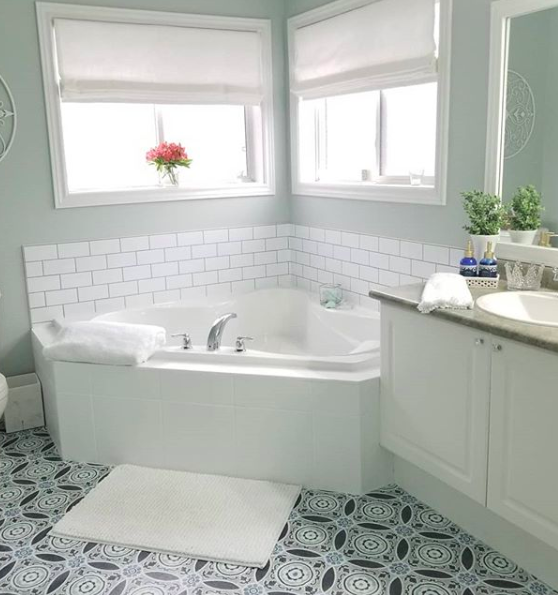 Blends of teal and navy combine to create a serene and peaceful tile pattern. This Suzani pattern of our Sienna FloorPop is the perfect complement to this flawless white bathroom by Lora.
Click here to shop the look!
7. Over the Moon for Orion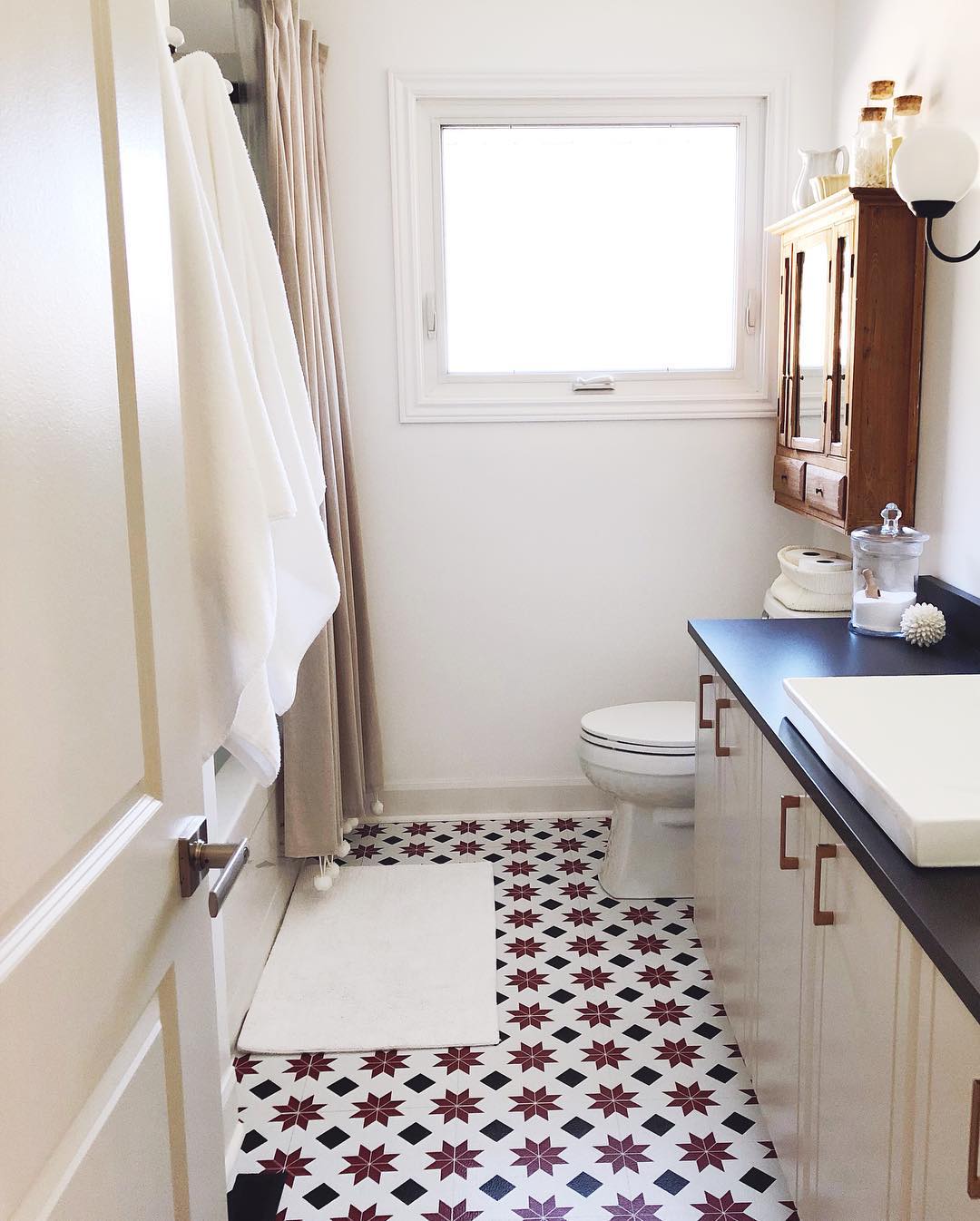 Cozy and inviting, this bathroom by Cat features our popular Orion FloorPop. Its quilted-style stars and diamond design add the right amount of color to this spotless and beautiful space.
Shop the look here!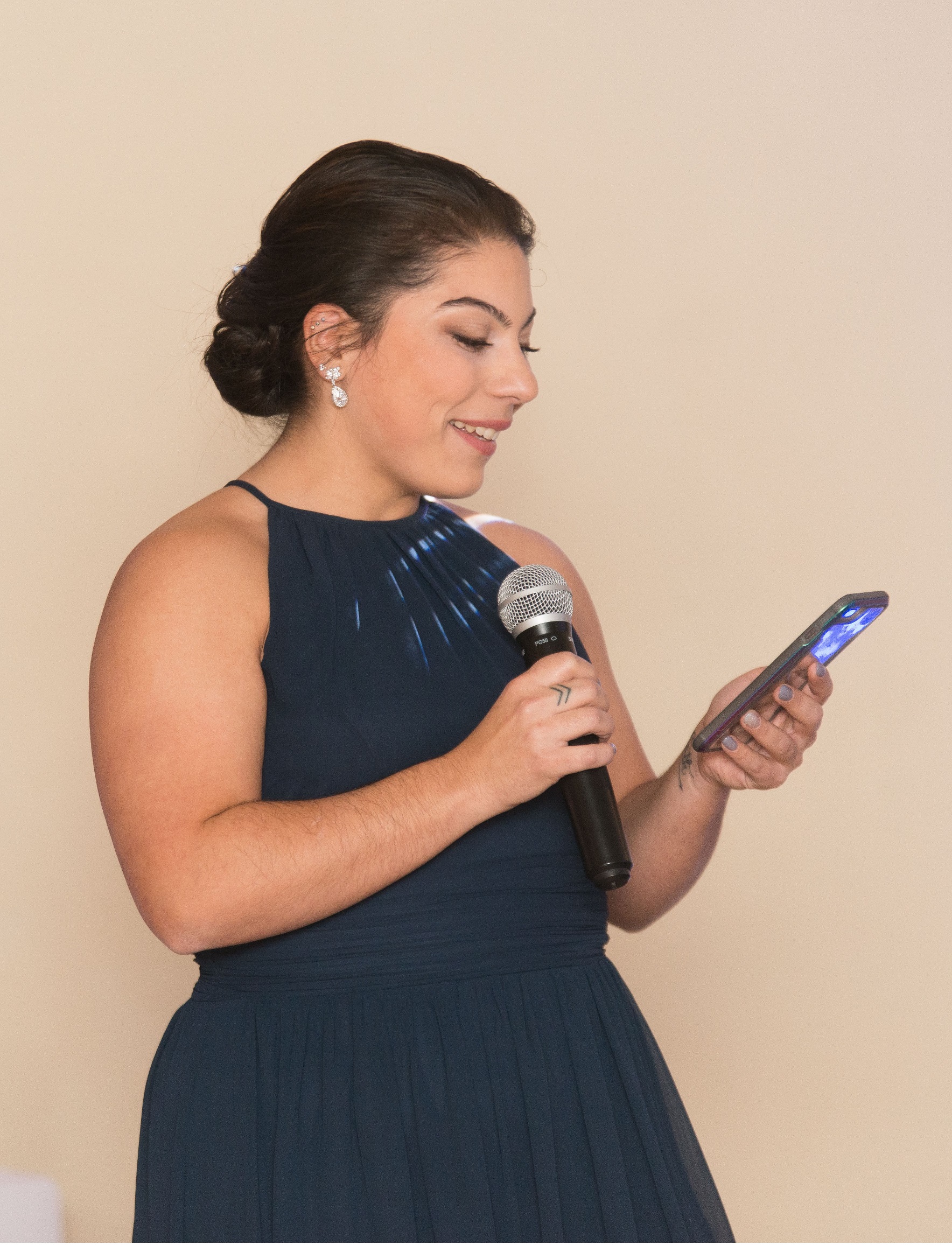 Andrea Greeson is the Digital Marketing Specialist for WallPops and Brewster Home Fashions. Having a passion for social media, creating blog content, and developing relationships with influencers, she balances being a competitive strength athlete after work hours and is a stylish fashion devotee 24/7. With an individual style embodying everything bohemian, you're sure to feel her eclectic energy through her work. Connect with her through the companies social channels or here on LinkedIn!