We love wallpaper! However, we all know that there are some situations where wallpaper is simply not a realistic option. When you are decorating an apartment that you rent, live in a dorm room, or are simply prone to frequent and wild fits of re-decorating, wallpaper can be a no-no. However, please don't let that stop you from getting the look! Wallpaper has an unsurpassed influence on the ambiance of a room, adding color, texture and pattern that set the stage for the entire room. One decor trend with wallpaper that we are particularly keen on is creating a feature wall. This allows you to have more fun with the pattern and color without overwhelming the space. We have wall decals that create the look of wallpaper, without any of the paste! Especially when creating one feature wall of pattern, our wall decals are an affordable and simple solution to authentically design the fashionable look of wallpaper with the ease of peel & stick.
Stripes, Stripes, Stripes! A striped wall is dynamic and enduringly chic. From bold graphic black and white stripes to flirtatious pretty in pink stripes, nautical chic navy stripes or classy neutrals like taupe and soft green, a striped wall can really add a stylish finish to a space. Striped walls can be achieved with paint and tape, a messy labor of love with questionable success rates, or with wallpaper, or with WallPops for instant, foolproof ooh-la-la. No paint, no glue and no oops moments! The stripes come in continuous rolls which are easy to cut and splice so you can add as many or as few stripes as you wish, and even cut them into varying widths. We recommend using a ruler and a level to get your stripes just right, but if you make a mistake, no biggie! Simply pull the decal off and re-stick it again until it's perfectly placed.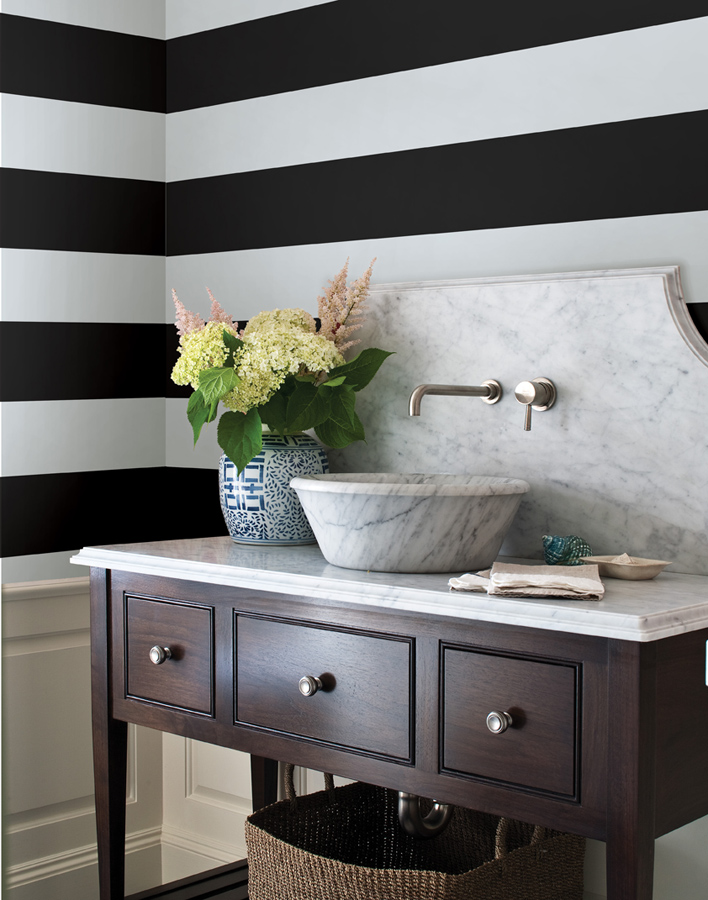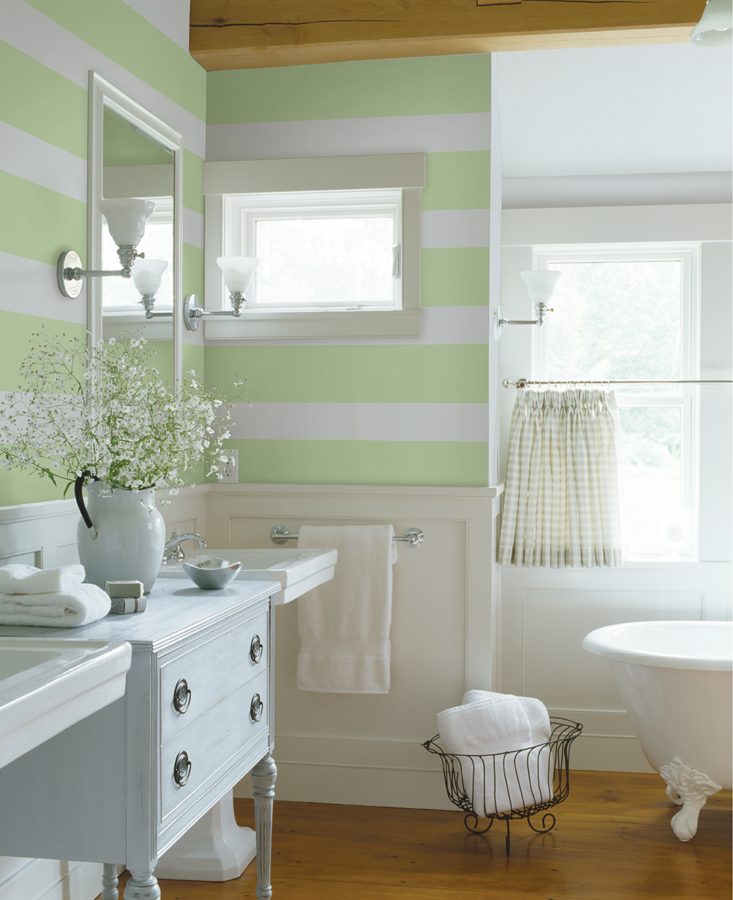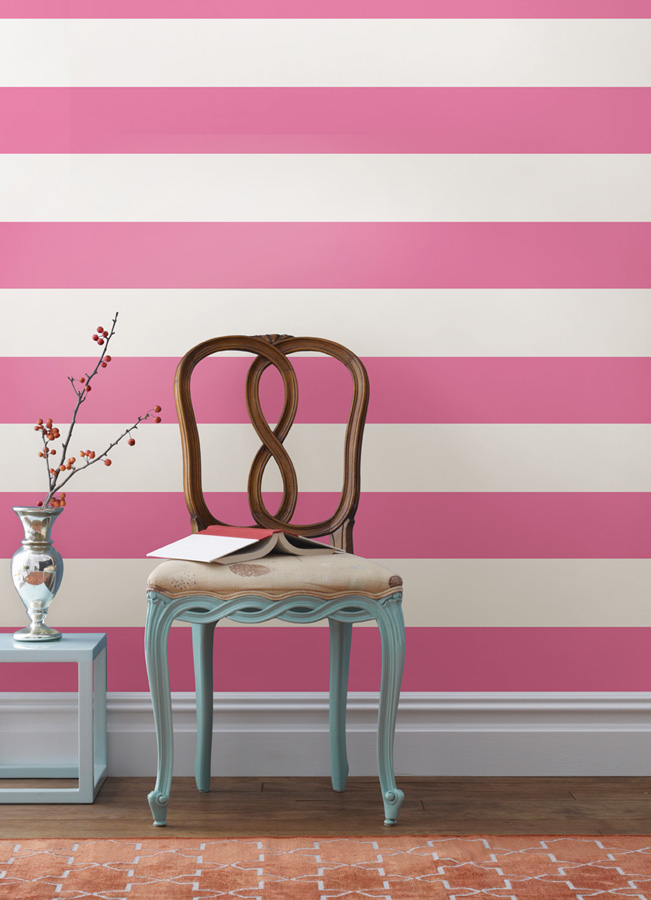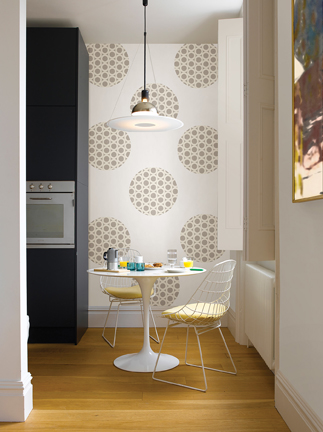 Lots of Dots! Polka dot walls can be cutsey fun for kids decor or they can be contemporary, like the room at the left. The modern bedroom below is soothing and chic with a grown-up feel, but the taupe dots on the walls add just the right dose of style so that it is not boring. The kitchen t the left has a retro-mod feel, and the patterned wall makes the white tulip table really pop! Colored dots on a solid wall, white or painted, give the illusion that the wall has a fashionable wallpaper. The key to making it look more like a wallpaper is to evenly space the dots. Willy nilly dots are more of a playful decor idea for a youthful room or a whimsical spirit. Below are more polka dot walls done with removable wall decals, making a vogue feature without elaborate stencils or wallpaper. Larger polka dots tend to have a more modern effect while smaller dots are sweeter and more dainty in decor.