"A life without love is like a year without Summer" – Swedish proverb.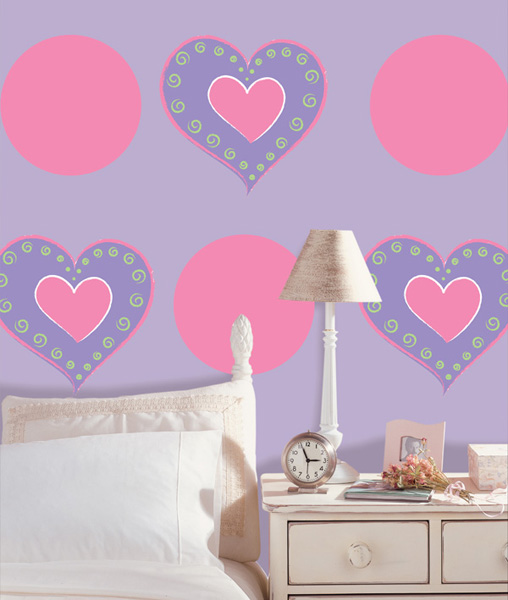 Valentines Day is such a fun holiday! After the whirlwind hullabaloo of Thanksgiving, Hanukkah, Christmas, and New Years has passed it is the first thing we start to think about! Valentine's Day is full of adorable traditions for kids and romantic gestures between adults. If you like to get festive in your home, classroom or business we have some uber cute ideas for Valetines Day decor. We have also created a Pinterest Board with more DIY Valentines Day decor ideas.
A little love for your walls: Inspire affection with some sweet sentiment on the walls! These wall words are beautiful enough to enjoy year round, and artfully capture the spirit of Valentines Day. All You Need is Love is a cherished Beatle's lyric, beautifully rendered as a romantic focal point. The Love Kit is made of plush black flock, giving this wall art a velvety depth. The beautiful swirling design is inspired by folk art and needlepoint and was designed by Jonathan Adler for WallPops.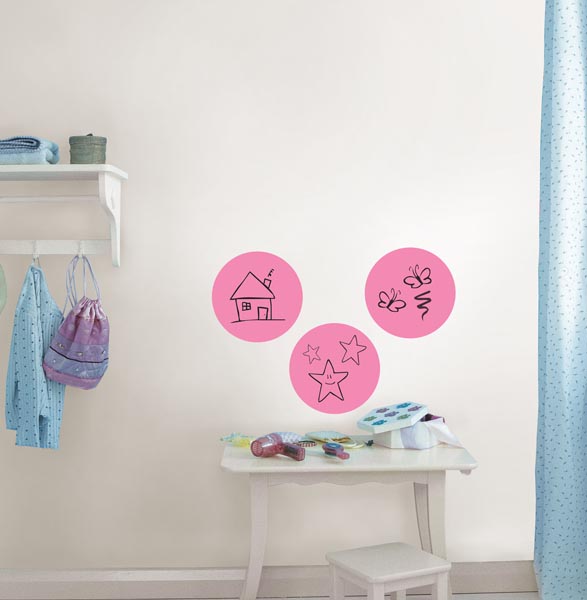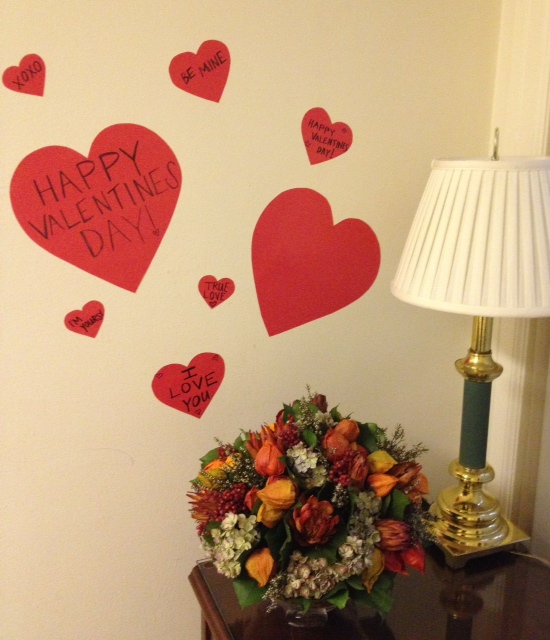 Write love notes! With dry-erase decals you can make personalized Valentines messages where everybody can see! You can even change up your declarations whenever the whim strikes. Just erase "I choo-choo-choose you" and replace with "I like you berry much" anytime! Choose from Red Hot red decals or Flirt pink and remember that you can cut them to any size and shape!
Get pretty in pink! Make a feature wall in your entryway, kitchen or at work with pink wall decals. Since they are removable you can go mad with pink stripes, hearts, damask decals or polka dots for Valentines day and then change it all up again on February 15th. Shown above, the Flirt Pink stripes are sophisticated and sweet, practically winking at you, and the pink damask decals are friendly and fun with a darling rosy hue.