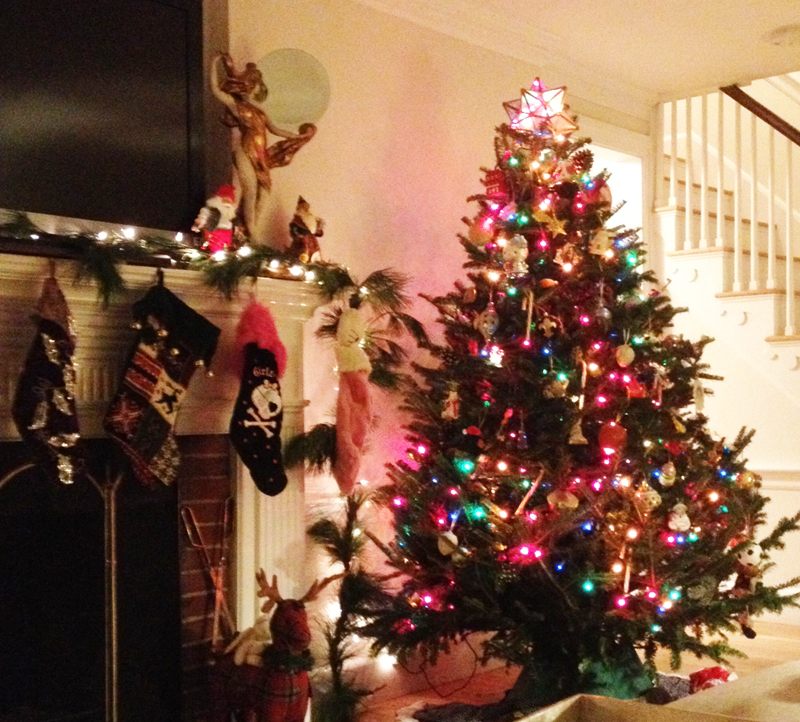 How are you doing on your holiday shopping? While some go-getters may already be done, and others havent even started,  many of us still have at least a few people on our lists to shop for. Stocking stuffers are some of the most fun gifts to get and can be as simple as an orange or as unexpected as a sweet piece of jewelry. While nobody is entirely sure how the tradition of hanging stockings up on the mantel for Santa began, here is the legend that we heard: A long, long time ago, a very poor father had three beautiful daughters. He was worried that he would not have enough money to ensure that they would could be married, and feared for their futures. St. Nicholas happened to be passing through the village and got wind of the old man's woes. He waited until night and then tossed gold coins through the man's window, filling up the socks that the man and his daughters had hung by the fire to dry. They were surprised and overjoyed in the morning to find their stocking filled with gold, and they girls were able to get married and lived happily ever after. While we may never know exactly how the tradition came about, we love it! Aside from having to be small enough to fit in the stocking, there are no rules to stocking gift etiquette. Some families have traditions, like toys, candy or toothbrushes. We hope nobody ever gets coal in theirs! Here is our round up of gifts from WallPops that would be absolutely delightful stocking stuffer gift ideas & Don't forget that you can save 20% on the whole website with WallPops coupon code GIFT2013
Mini Pops
Mini pops come in just the right size to add pops of pretty to your life! Arrange these mini decals however you would like to add a little fashion to everything from your door to your desk. Each set comes with lots of colorful wall stickers so you can decorate to your hearts desire.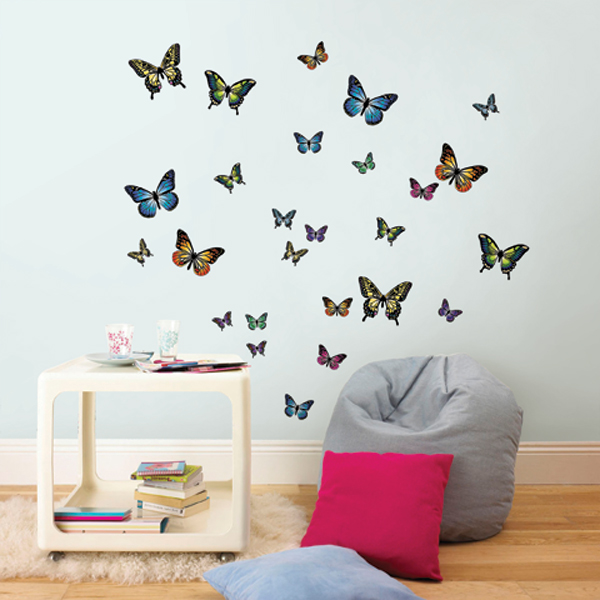 One Direction Wall Border
Its official: One Direction has stolen our hearts! With sweet songs like the Story of My Life, and That's What makes You Beautiful, the boys of 1D have proven that their talent is here to stay. We recommend celebrating your love of One Direction with this OneDirection wall border. It's peel & stick, so it wont damage your walls, and it has all of the guys on it! This is the perfect stocking surprise this year!
Glow in the Dark
Glow in the dark decals are a fabulous decor idea! Our designs look sassy during the day and light up your life at night with a friendly glow. With designs like dinosaurs, butterflies, cute monsters, fairies, space and peace & love you are sure to find the perfect one to fill your stockings.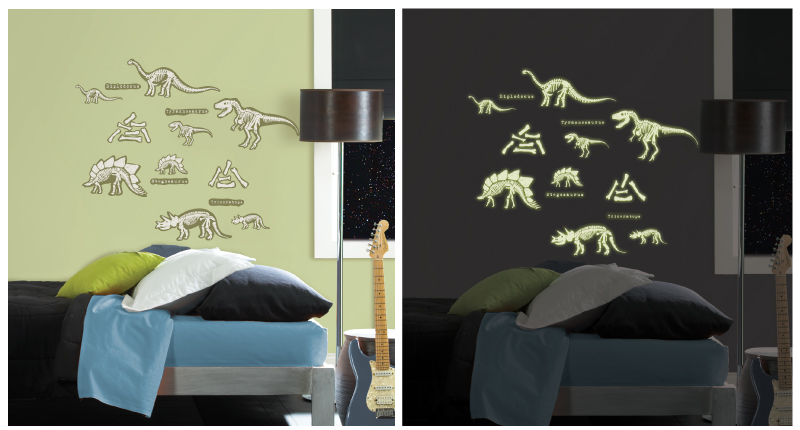 Dry-Erase boards / Markers
Dry-Erase decals are functional and fun! They come in perfect stocking sized boxes and each come with a dry-erase marker. People of all ages will adore waxing poetic, playing tic tac toe, keeping track of grocery lists and writing sweet notes on these sleek and stylish boards.
Satsumas
Finding oranges in the bottom of a Christmas stocking is an old tradition and many families carry on the practice. A Satsuma is a beautiful twist on the classic orange, a small sweet citrus fruit with attractive green leaves affixed!