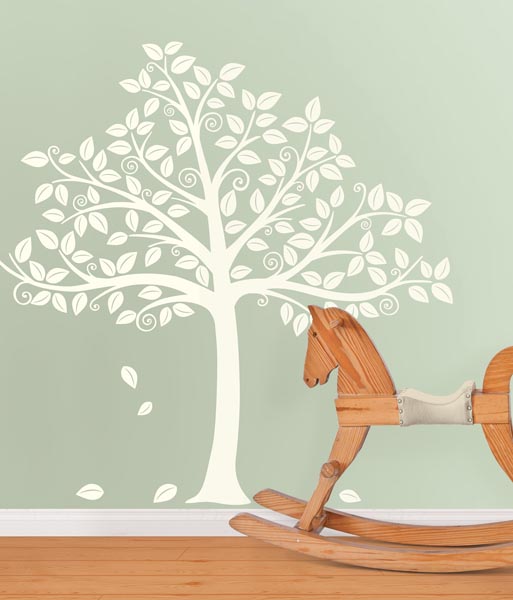 Welcome your new baby in style! We are always coming up with cute new wall decal designs and we are especially excited about our new baby decor ideas this year! With several wall art kits, a fun alphabet kit and a new peel and stick growth chart, creating an adorable nursery has never been easier. These beautiful wall decals bring art and imagination to life in nursery décor. With soft nursery-chic colors and darling motifs, this fresh new wall art is a pleasing addition to the WallPops for baby line.
The alphabet is an educational and cute nursery theme, and our new decals include a coordinating growth chart and ABC wall art kit. Both designs feature an animal for each letter of the alphabet, from classics like butterflies, a cat, and a duck to a whimsical unicorn. These decals look charming and will surely help little ones learn their letters!
The wall art kits draw inspiration from popular themes like owls, trees, cars, a jungle safari and more. This playful and pretty wall art includes 2 new trees, an enchanted white tree decal designed for a painted wall, and a lively owl tree with colorful leaves called the Hoot & Hangout. Festive elephants, a quartet of owl silhouettes and a patchwork printed jungle animal kit all add a friendly look to walls. Finally, Hailey flag pennants and On the Go transportation themed decals add a special touch to nursery with classic graphics and sweet details.