5 Fun Holiday Decorating Ideas!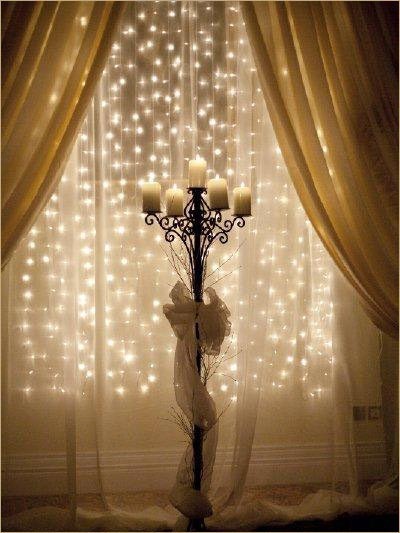 Do you love to decorate for the holidays as much as we do? When your home is all decked out in it's festive finery, it has such a welcoming and happy feel! It is so much fun putting out your favorite holiday keepsakes, and adding a few new ones to the tradition each year. Here is a list of our top 5 holiday decorating ideas for 2012!
1. Set the mood for festive with twinkling lights! Like the photo above, where strings of mini lights are draped over a curtain rod behind a sheer curtain, sparkling lights add a magical touch! Nothing changes the mood of a room quicker than the lighting. Check out our chandeliers for another mesmerizing lighting accessory with shimmer shine! Choose from Posh or Icicles, both add a glitzy focal point with tiers of glimmery silver metallics. These spellbinding chandeliers will reflect light and can be equipped with their own bulb and cord set in any color you wish!
2. DIY Advent Calendars for hands-on fun! Advent calendars are a meaningful way to count the days leading up to the holidays, marking each special day of a holiday season with a symbolic activity. Kids especially love these calendars because the excitement builds each day! There are so many variations on this tradition, why not make your own? A Menorah where you add a flame to a new candle each day of Hanukkah, or a Christmas tree where you add an ornament for each day of December with the star at the top marking Christmas eve are 2 of our favorite ideas! WallPops unique peel and stick material is perfect for making your own advent calendar or Menorah this year! Check out our creation below! We used the Ice blox to cut out the shape, so it shines with a mirror silver finish.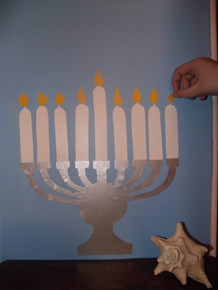 3. Go all out in holiday colors with removable wall art! For a dramatic splash of color in instants, WallPops dots, blox, and stripes can totally transform a room with holiday theme colors.Blue and white, red and green, silver nixon and blue with shimmering mylar accents are a few of our favorites for festive wall decor! Make a guest room feel extra special by adding a gleeful detail to the walls, or polish up an entry way, bathroom or hall with jolly wall art for the season!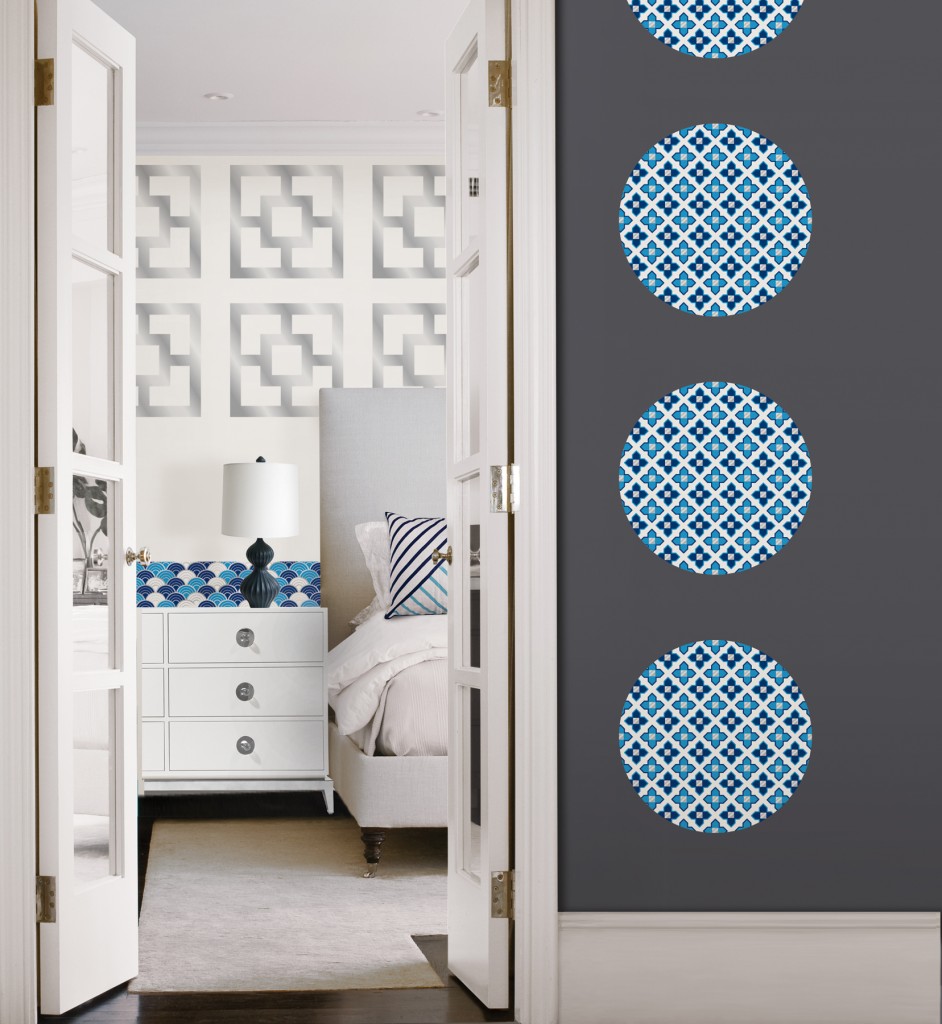 4. Display your Holiday Greeting Cards with Splendor! We love these ideas from Apartment Therapy on creative ways to display your holiday cards! One of the most exciting things about the holidays is coming home to find greeting cards from family and friends in the mail! Knowing how much time and love you put into picking out the cards to be sent to your list, isn't it wonderful to open each one that you receive? Why not make your seasons greetings into part of your decor? To reduce clutter and put your cards on display, use doors, mirrors, windows, or wall space to display your special cards! We especially like the ideas below, one of which uses a ribbon tacked to a door, the other which uses WallPops as a DIY holly wreath to hold cards.
5. Make your list and check it twice! Santa's List day is Sunday December 4th. While this is a silly holiday, it is also a cute reminder of nostalgic childhood hopes. Just like Ralph in A Christmas Story, we all have something that we are keeping our fingers crossed to discover under the wrapping paper this year. Making a wish list for the holidays, or having your kids make one, is fun! Even if you are way beyond a wish list of gifts, the holidays tend to find us making all kinds of lists, like shopping lists for holiday parties and presents, dinner menus, to-do's and errands, important dates for all of those celebrations, the list of lists goes on and on! A dry-erase message board in a prominent location, like the kitchen, can provide the perfect visual reference for you this holiday season. Not only can they tie in with festive holiday decor, they also make perfect gifts for anybody on your list! Pictured below are our picks for this year! Let the holiday count down begin!