A Back To School Sale & 5 Organization & Decor Ideas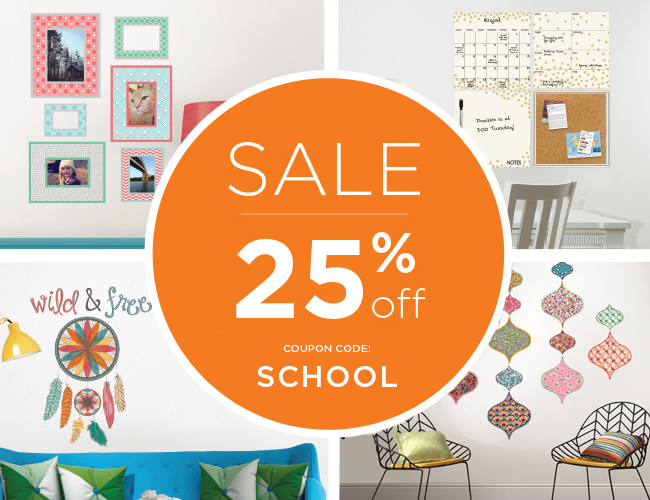 As the first leaves of fall begin to pop and the last hot breaths of summer fade away, so school begins. Each year represents a new beginning— a time to start fresh and be the best you can be. If your new school year resolution is to stay organized and define your style, we've got the perfect products for you.
And Enjoy all this at 25% off with WallPops coupon code SCHOOL!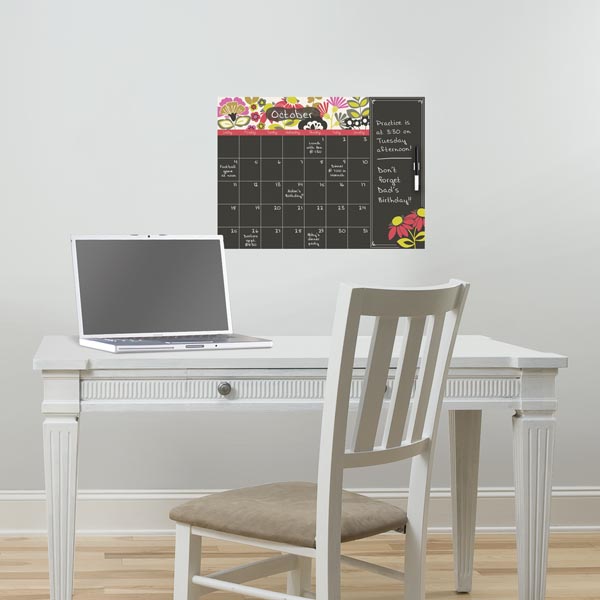 Our dry-erase calendar will allow you to create your own schedule. Mark down important dates and events to keep you on track. No one wants to forget to wash their hair on picture day!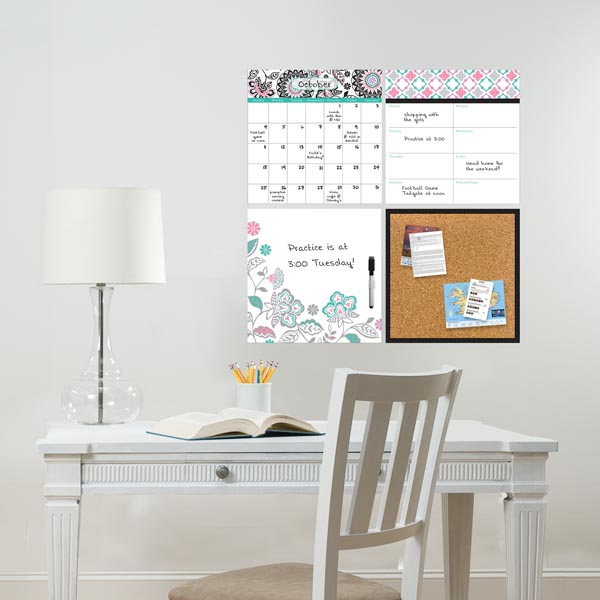 If you're looking for something more in depth than a calendar, our dry-erase organization kit lets you plan by the month and day. When you're juggling school, sports, and a part-time job, you need a bigger space to write out your hour-by-hour schedule!
Outside Locker Décor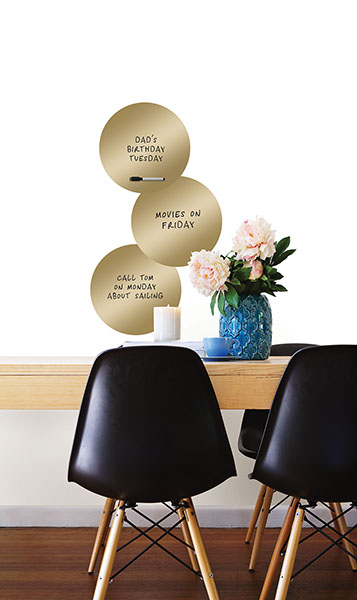 We all know your locker is more than a place to store your books and sweatshirts— it's the only space at school that is all your own. Show your personal style on the outside with our glam metallic dots. These will add a sparkle to your locker…and they'll ensure that you never try to open the wrong one!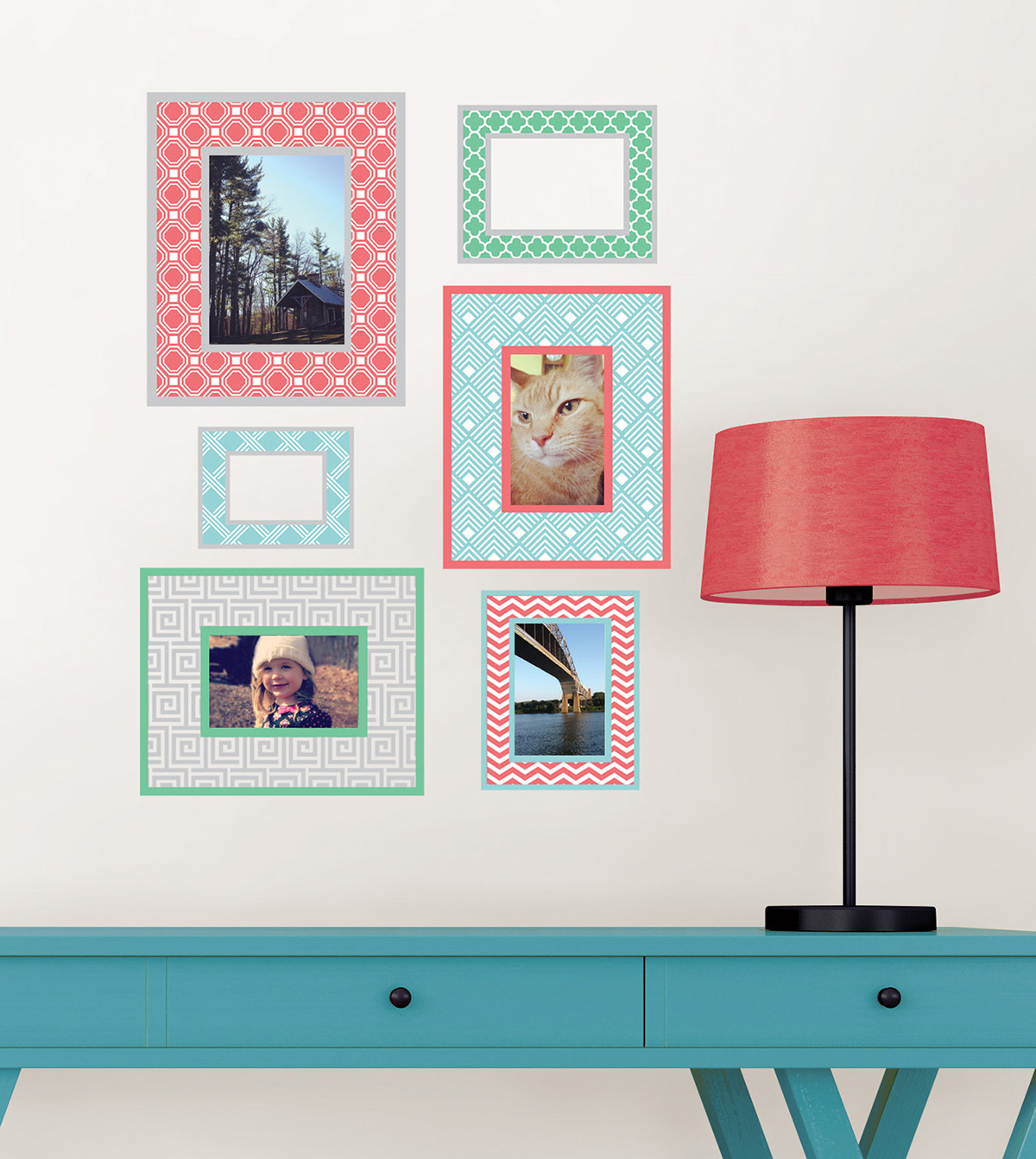 Add stick-on frames inside your locker door with fun pictures of your friends, pets, your own DIY artwork, hand written quotes from John Green novels…the possibilities are endless.
If You Wish It Were Still Summer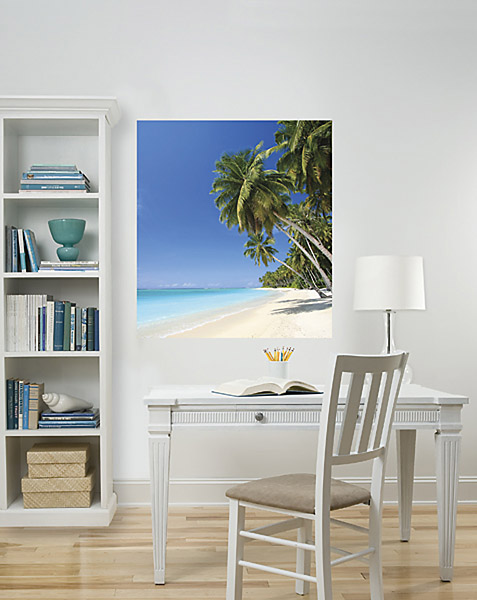 If you wish that summer could last forever, this tropical wall decal will give you a little piece of paradise. During your study breaks you can gaze deeply into the sunny sea and maybe, just for a minute, you'll feel the sand beneath your toes, smell the salt in the air, and hear the waves softly crashing along the shore.