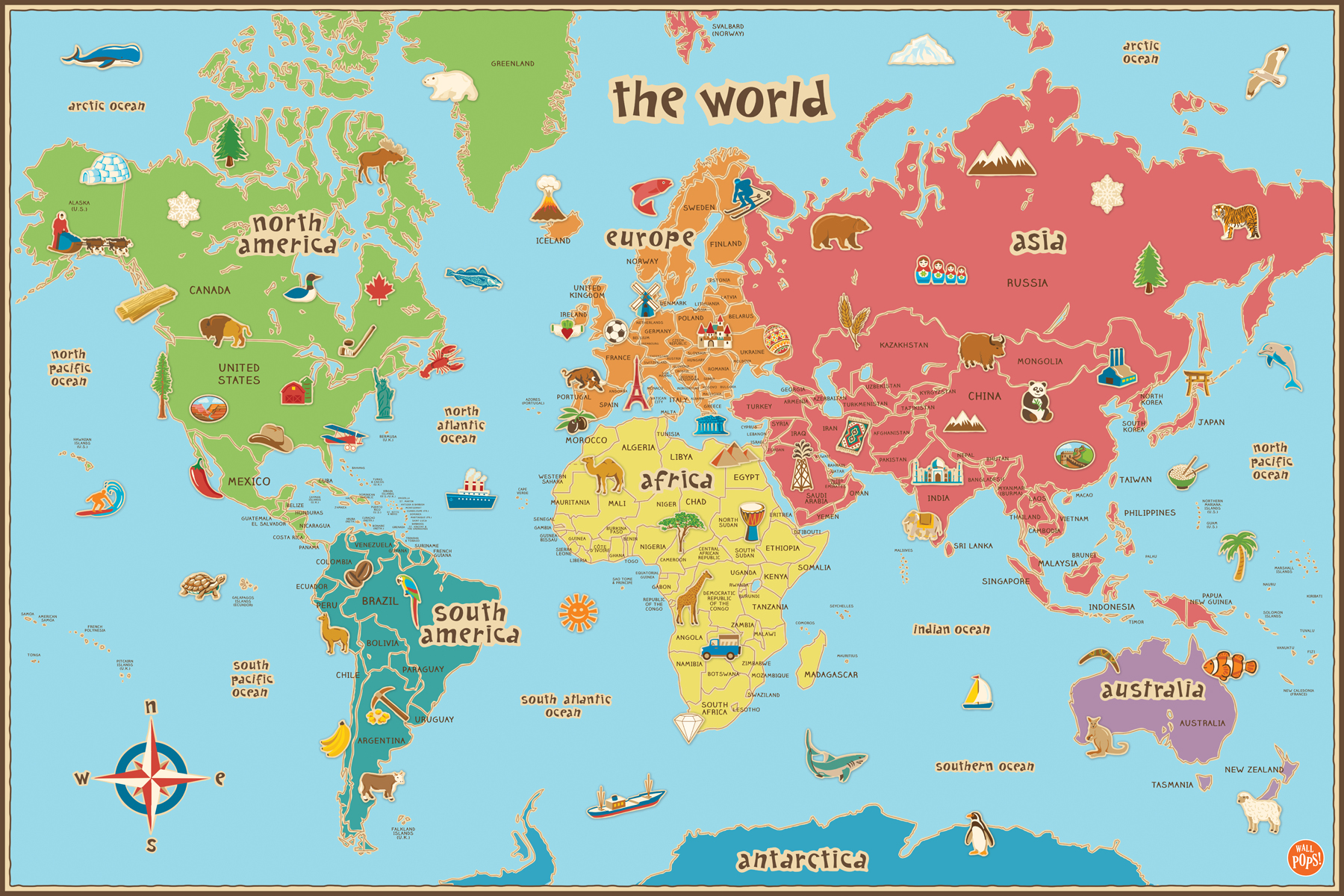 In more ways than one, maps are a familiar, comforting symbol to most of the population. We've seen them in classrooms as children, learned from them when we grew up and moved away, and, as adults, can stand back and admire all the wonderful places we've been along the way. Maps are a staple for interior design – they add character and sophistication to any room and are always a cause for conversation. Whether yours is curling at the edges, covered in push-pins from exotic vacations or sitting behind glass in a polished frame, WallPops has a variety of new geographical decorations for everyone.
Designed and manufactured in the United States, these removable, reusable map decals can easily travel with you to any destination you may desire. "We are proud to have the privilege of giving our customers top quality, American-made wall art," said Paula Berberian, Creative Services Manager for Brewster Home Fashions, manufacturers of WallPops. "The 'Made in the U.S.A' stamp on our products is very important to us."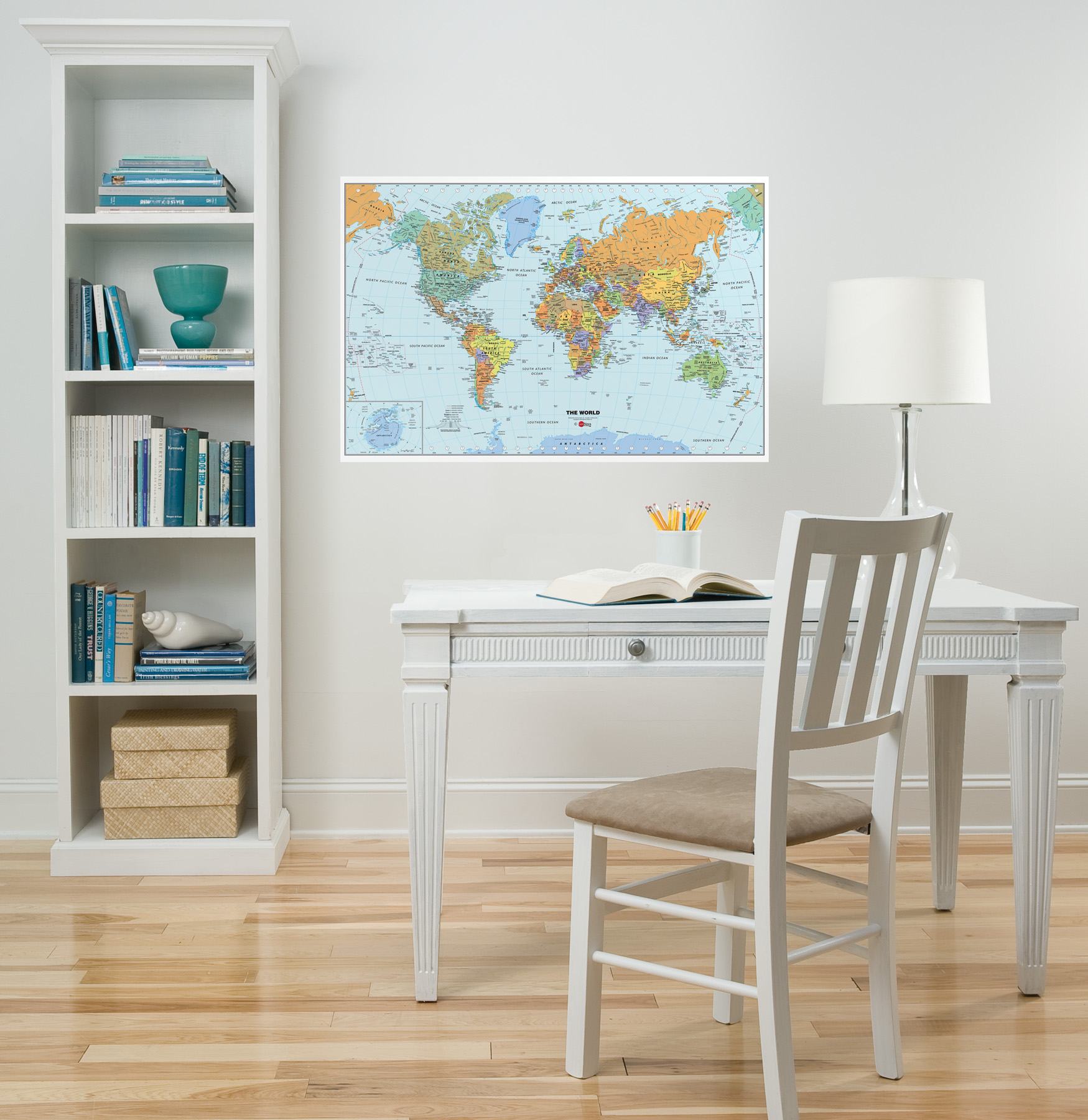 Dry Erase Maps: Mark down ideal vacation spots, draw yourself a route, or even leave a funny note for the next person to walk by with WallPops new Dry Erase Maps and Kids Dry Erase Maps. With both World and USA versions, you can opt for whatever landscape suits your needs. All map decals are approximately $20.99 each and include:

Kids USA Dry Erase Map: This colorful, educational dry erase map boasts state capitals and fun symbols to represent a unique quality of each state. Perfect for children's décor or a classroom. Measures 36- by 24- inches.
Kids World Dry Erase Map: Kids can think big and create their own notes with this dry erase map of the world. Bright colors and relevant symbols for each region makes this especially suited for kids. Measures 36- by 24- inches.
National Geographic USA Dry Erase Map: Sophisticated earth tones and gold framing around the title make this National Geographic Dry Erase map a timeless installation. Measures 24- by 36- inches.
National Geographic World Dry Erase Map: This executive style dry erase accent adds a touch of class to any home or office space. Measures 24- by 36- inches.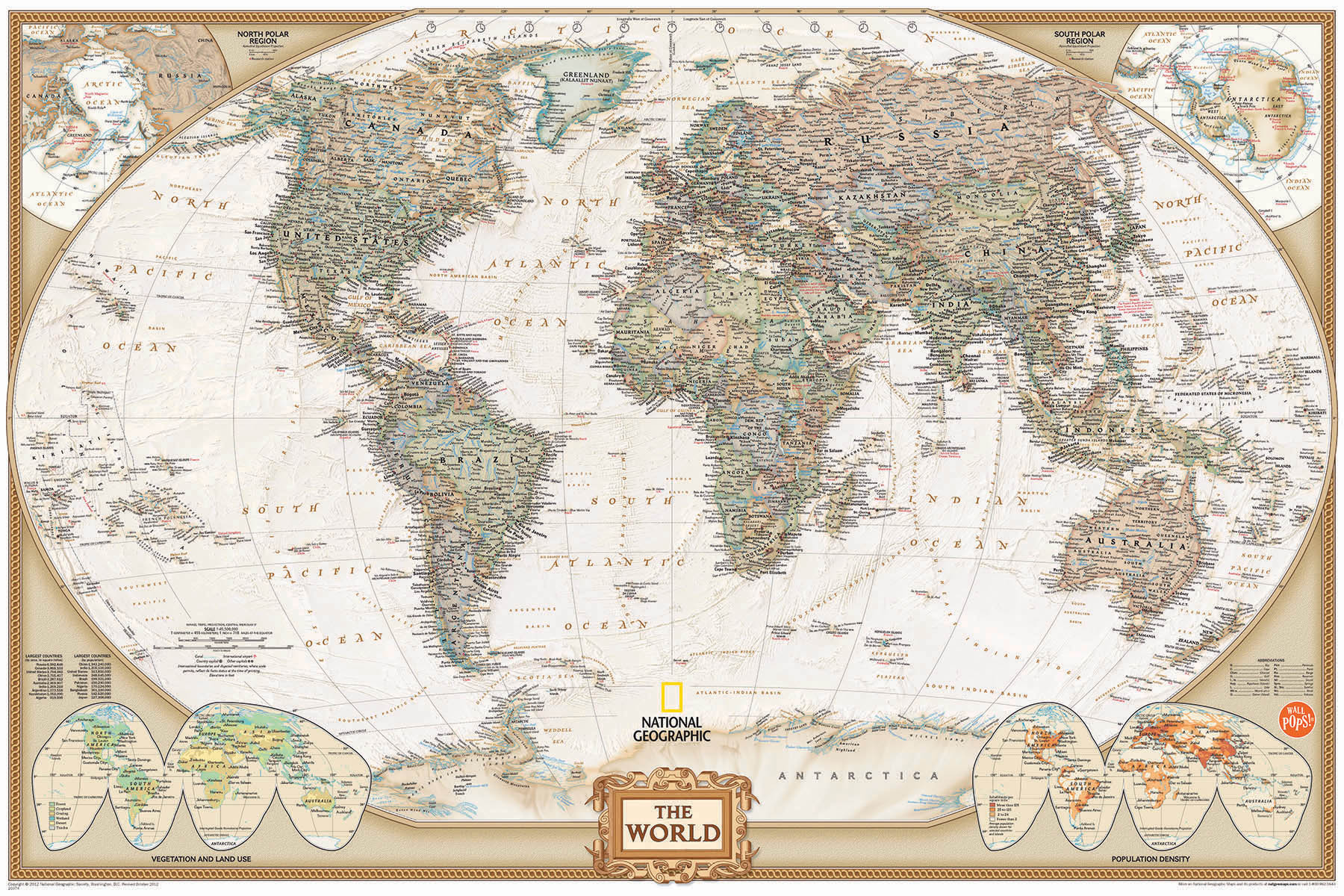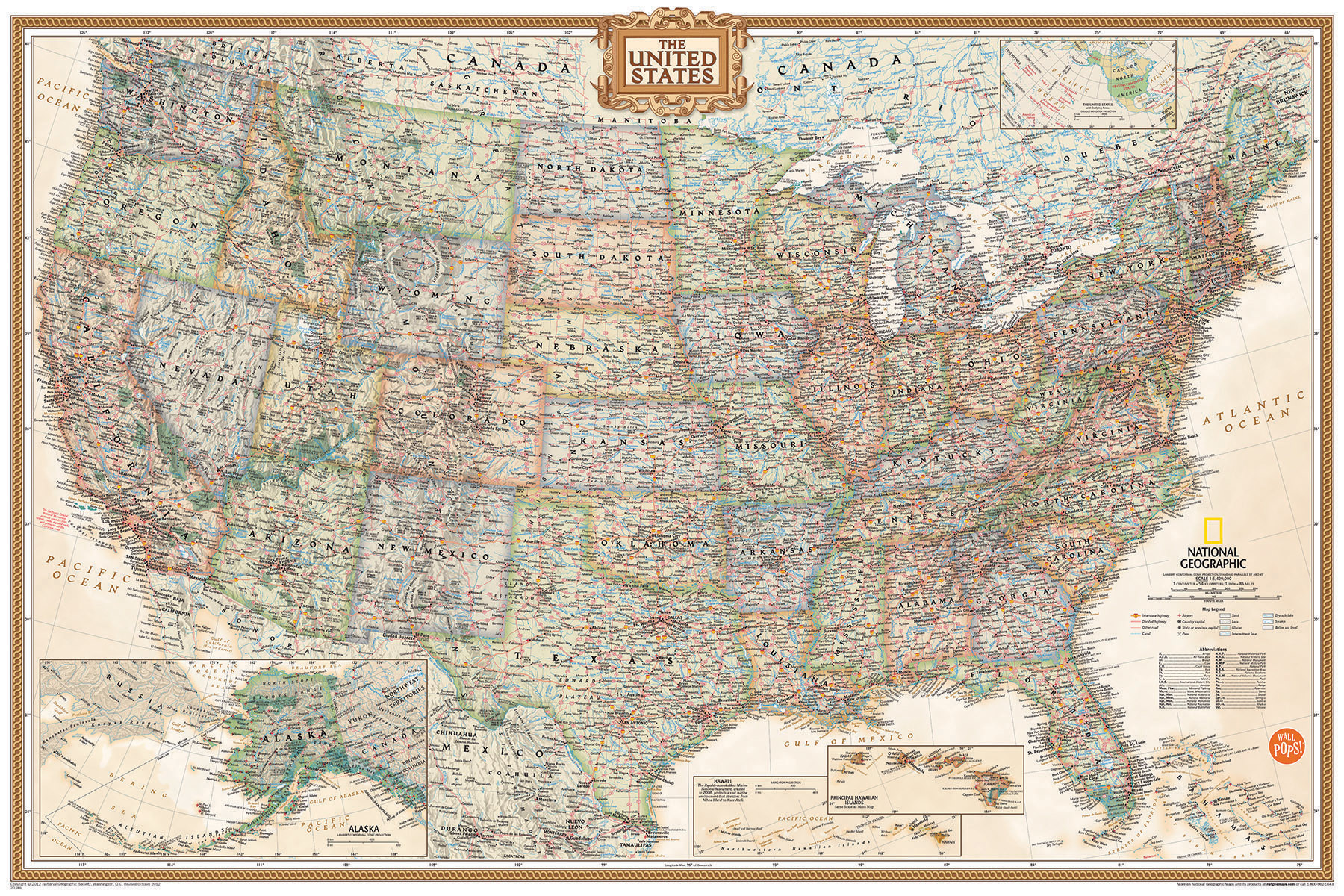 USA Dry Erase Map: This classic and functional dry erase map of the United States is a charming decoration for any space; dorm, apartment, office or living area. Measures 24- by 36- inches.
World Dry Erase Map: For a more detailed world view, this dry erase map is great for academic and home settings. Measures 24- by 36- inches.