We're sorry, did someone say that it's almost March? If New Years Eve seems like light years away, it's possible that your New Year's resolutions might be slipping. But do not fret! Here at WallPops, we figured everyone could use a little 2018 resolutions boost so we've gathered 10 of the best apps to keep your motivation going all year long!
Self Improvement & Care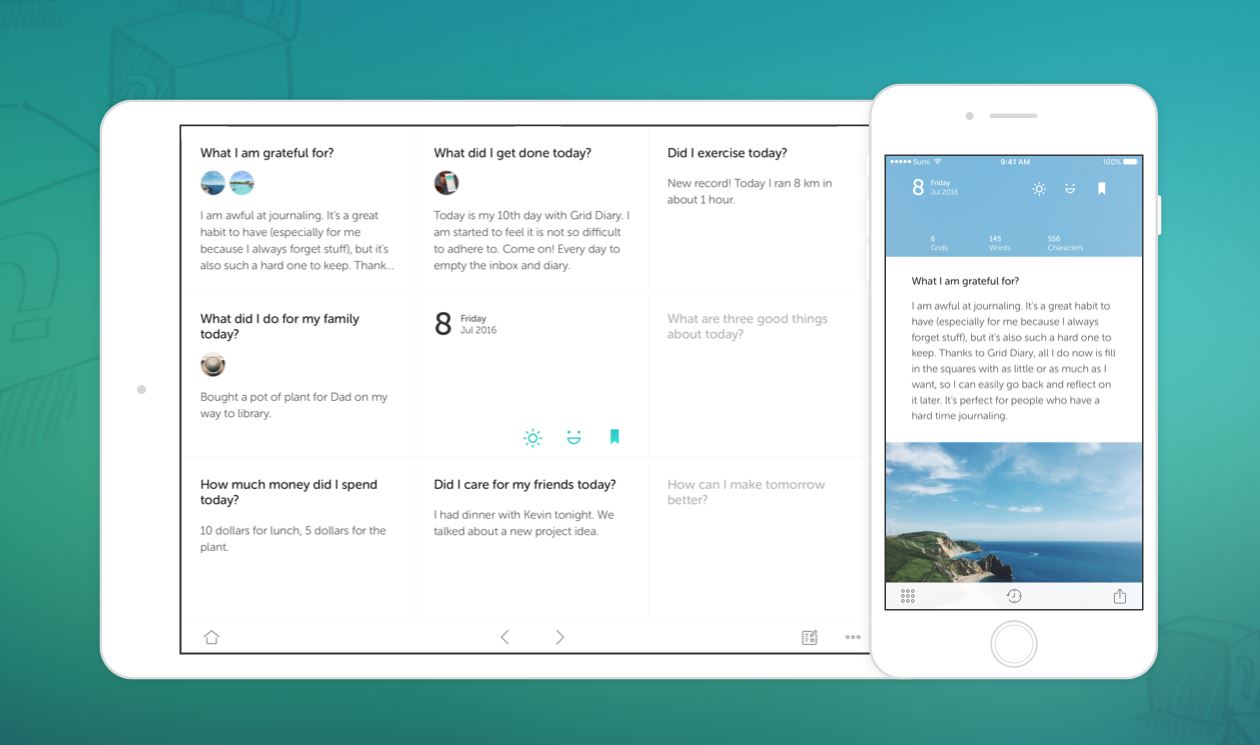 According to a Marist poll, being a better person is at the top of the list of resolutions for Americans. But this resolution is easier said than done, and definitely requires a lot of hard work and dedication. However, the app, Grid Diary, is a good way to start your journey! It's a widely known fact that writing daily comes with loads of beneficial side effects, and now with a diary on your phone, it's easier than ever. This self care app lets you keep track of and journal your day with the help of prompts focusing on gratitude, family, friends, and health. With customizable questions, you can set what goals are the most important to you, making your self improvement journey personal and easy.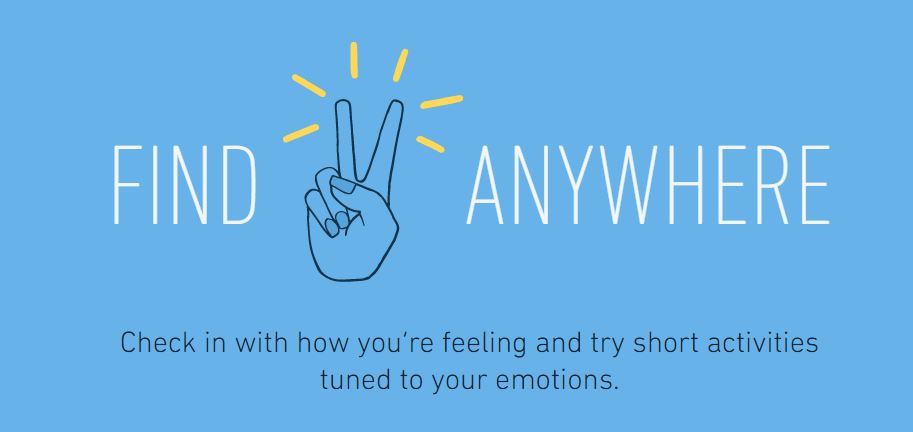 The well-known benefits of meditation has made it a popular practice in the journey of self care. With the app, Stop, Breathe & Think, checking in with your emotions is easier than ever. With five minute meditations, everyone from beginners to seasoned mediators can enjoy finding peace almost anywhere!
Home Decor & Interior Design
Have your home improvement projects been slipping recently after the rush of the holidays? No worries, Houzz is here to help. Once coined the "Wikipedia of interior and exterior home design" by CNN, we can see why. Not only can you browse more than 15 million high resolution photos of home interiors and exteriors, you can also shop from more than 9 million products and hire and collaborate with more than 1.5 million home improvement specialists. Find something you like? Save your favorites to your "Idea Book," and revisit it whenever you need a spark of design inspiration.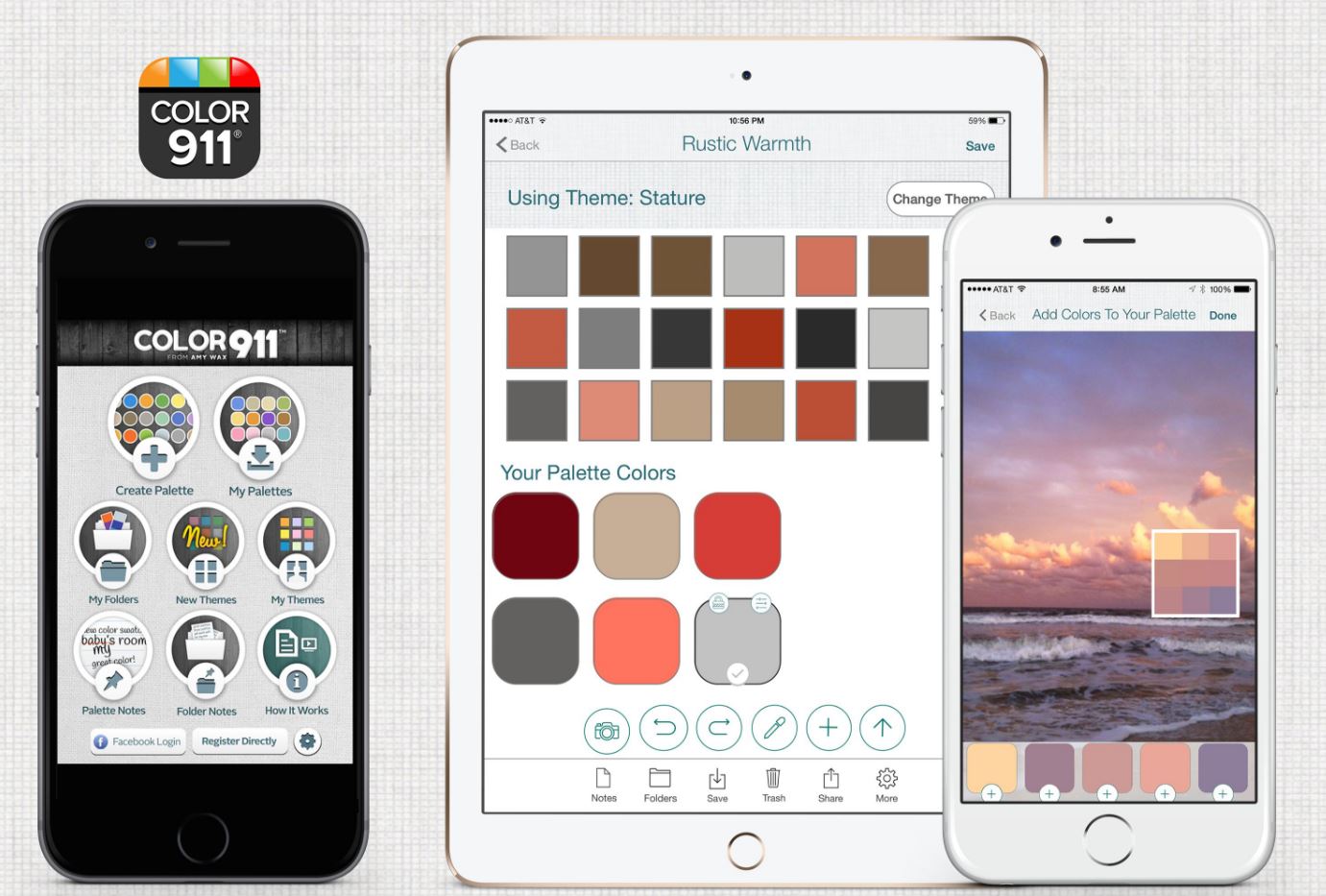 Not sure which throws work best with your new love seat? Color911 has you covered! Create your own palettes, organize colors into folders, or select hues from pre-made themes. Finding complementary colors has never been easier, Color911 has all your color needs right at your fingertips.
Health & Fitness
Next to becoming a better person, weight loss and fitness goals are the second most popular New Years resolution for Americans for 2018. One of the best ways to get results at the gym is exercising with a personal trainer, but those can be incredibly expensive. Enter Nike's app, Nike Training Club! It offers more than 100 free workouts with various times; choose to exercise from a minimum of 15 minutes to a whole hour! Have a specific part you want to focus on? Nike Training Club has programs for specific ares, from toning your abs to strengthening your arms. Better yet, you can sync your workout playlist, record your progress and then share your results with friends! So, who are you going to train with this afternoon?
Exercise isn't the only part of the fitness equation, it's also super important to keep a healthy and balanced diet. But it can be difficult to decipher all the ingredients on packaged foods, luckily, Fooducate is here to help! All you have to do is scan an item, and the app breaks down the product, giving you a personalized nutrition grade from A-D. Fooducate let's you keep track of your calories, sleep, exercise and mood with ease.
Travel & Wanderlust
Personal recommendations are the best when it comes to traveling, right? But what if you're traveling to a place none of your family or friends have ever visited? Well, there's an app for that! Cool Cousin lets you connect with locals who share your interests and will introduce you to their favorite city spots. Avoid tourist traps like never before, with Cool Cousin locals are just fingertips away, ready to give you personalized advice about how to spend your time and money in their town. It also comes with an interactive guidebook for your destination city, business hours and directions, wishlists, and in-app Uber hailing. So, where are you going next?
One of the most popular travel apps out there, Airbnb in best known for renting homes, but you can now do much more with this app! With "Airbnb Experiences," you can now book activities from a sushi-making class, to a harbor kayak adventure. Scroll through pages of unbelievable experiences, all chosen by locals and qualified hosts. In some cities, you can even make reservations directly through the Airbnb, cutting out the middle man and any possible confusion. After looking through all the stunning homes and exciting experiences, you'll definitely be bitten by the travel bug.